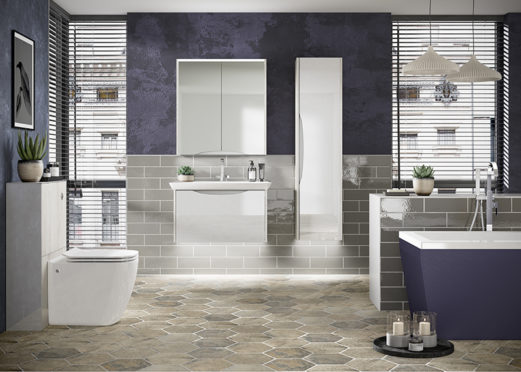 Beautiful bathrooms are a speciality at William Wilson, which offers the best in design from some of the UK and Europe's most popular manufacturers, and expert advice at its showrooms across Scotland.
In this article William Wilson's bathroom design specialists answer some common questions asked by customers looking to revamp their current bathroom.
What is the best way to incorporate bold colour into a bathroom?
Individual taste is an important factor; however bold colours can be added into a bathroom during tiling by the way of decors and border tiles. Also popular is tiling in two or more colours, whether it be a feature wall or the bottom half in one colour and the top half in a contrasting colour.
Wall panels are another way of adding colour, especially in the shower area. It should be mentioned all of these are a more permanent way of introducing colour, which can be a little restricting should you want to change your colours in the future.
Most families invest a considerable amount in their bathroom because it is going to be used for a number of years and choose subtle decors and then introduce the colour by means of accessorising.
There are a fantastic range of colours in towels, mats and robes from most leading home stores. Candles, vases, flowers and toiletries are all a great way of adding bold colours into your bathroom.
The great thing about this way of adding colour is you can ring the changes more often as it is not going to be so expensive!

Would a bright colour in a small bathroom highlight the lack of space?
A bright colour would not highlight a lack of space, providing it is introduced tastefully. However, it's true there can appear to be a lack of space in a small bathroom if there is too much going on in the way of colours.
What are your top tips for couples who want individual spaces in their bathroom?
This depends on the space you have available to use. In a larger bathroom there could be two basins that will also accommodate storage space.
How can you create individual spaces in a small bathroom?
If there is not floor space available, shelving is a good way of defining areas for each individual. There are lots of shelving accessories on the market today. Inside the shower, a wire made two or three-tiered basket will hold both his and her shampoos, gels etc.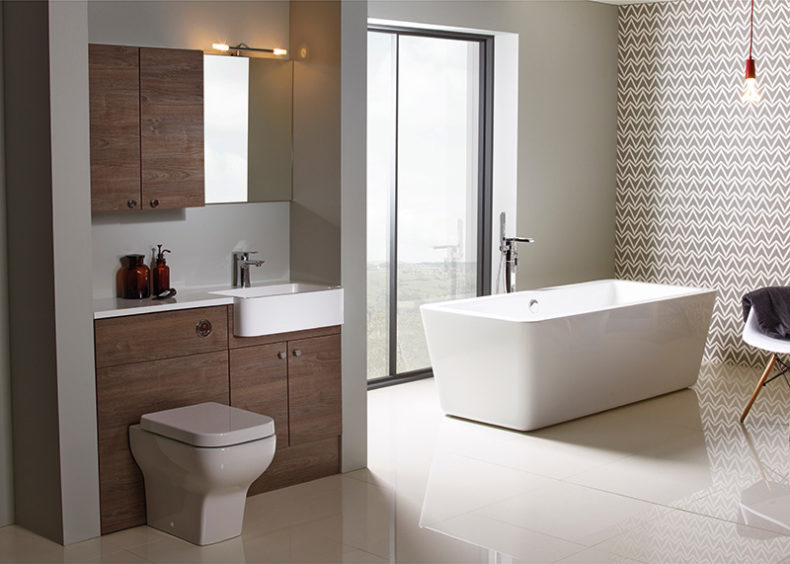 What are your top tips for a restful sanctuary?
The atmosphere here is the most important thing and that again is down to the individual using the room. The bathroom is probably one of the only places in the home today where one can go into a room and lock the door behind them and no one will question why!
Sometimes you may want to listen to music whilst relaxing in the bath. There are some products on the market today that will accept an iPod and some mirrors have radios built into them.
You can even lie back and watch your favourite programme on TV as more and more people plan TV screens into their bathroom!
However, if it's total calm and relaxing peace you need, the aroma in your bathroom can be important and there are endless products that can create the aroma of a restful sanctuary as well as make you feel a whole lot better inside as well.
Candles also create a pleasant atmosphere and aroma as well giving off a warm glow. A whirlpool bath is a good way to get a gentle massage and take away all the stress of the day.
William Wilson offers an in-showroom bathroom design service. Just take along your room dimensions and a sketch showing the positions of doors and windows and so on and a designer will produce a CAD drawing that will show you how your dream bathroom could look.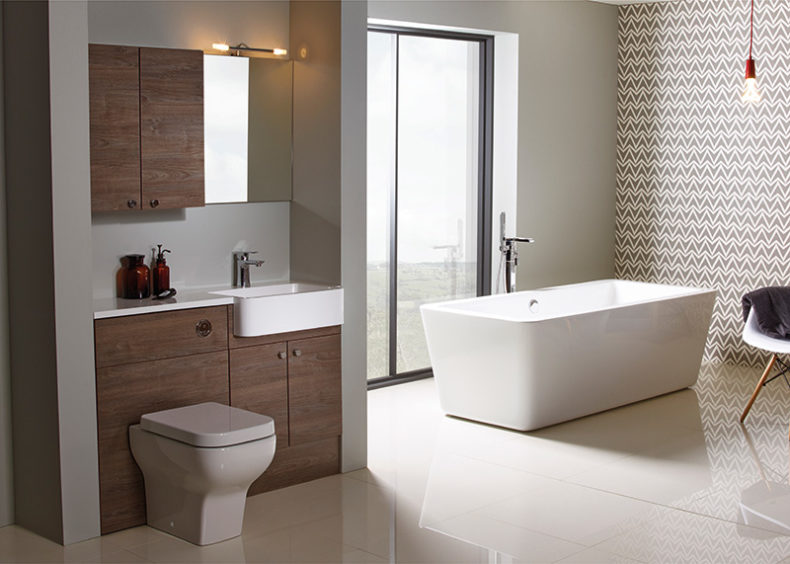 William Wilson has 16 bathroom showrooms across Scotland including a brand new one within Northern Heating on Whitemyres Avenue, Aberdeen.
To find out more, visit the William Wilson website.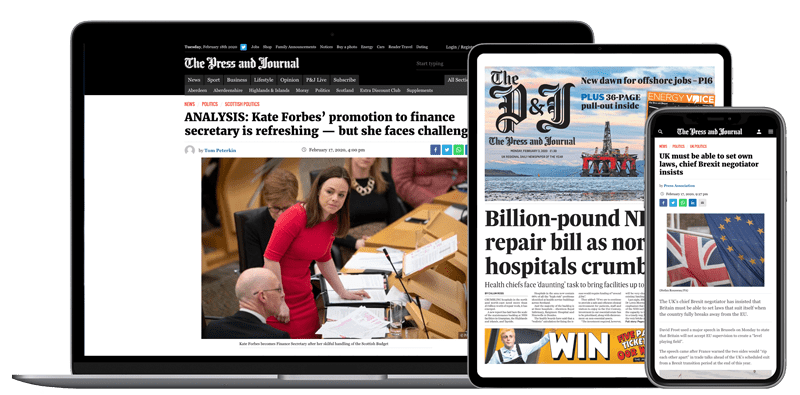 Help support quality local journalism … become a digital subscriber to The Press and Journal
For as little as £5.99 a month you can access all of our content, including Premium articles.
Subscribe