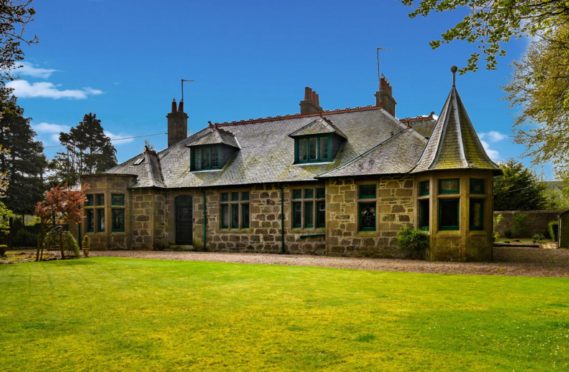 It is not difficult to find a stunning house in the north-east, where traditional granite properties mix with idyllic steadings.
We showcase the very best on offer, from historic mansions to modern eco-friendly pads.
But cutting-edge interior design is perhaps no contest for a home with a heart, a story which has settled in the very foundations as the years have passed.
Green Den has been owned by the same family for 90 years, and the sandstone walls hold decades of treasured memories within.
This colonial-style six-bedroom property can be found in Dunnottar at Stonehaven, and boasts fascinating history and original features.
The servant bells which still ring out offer a glimpse of Green Den's past, and some fascinating visitors have crossed the threshold.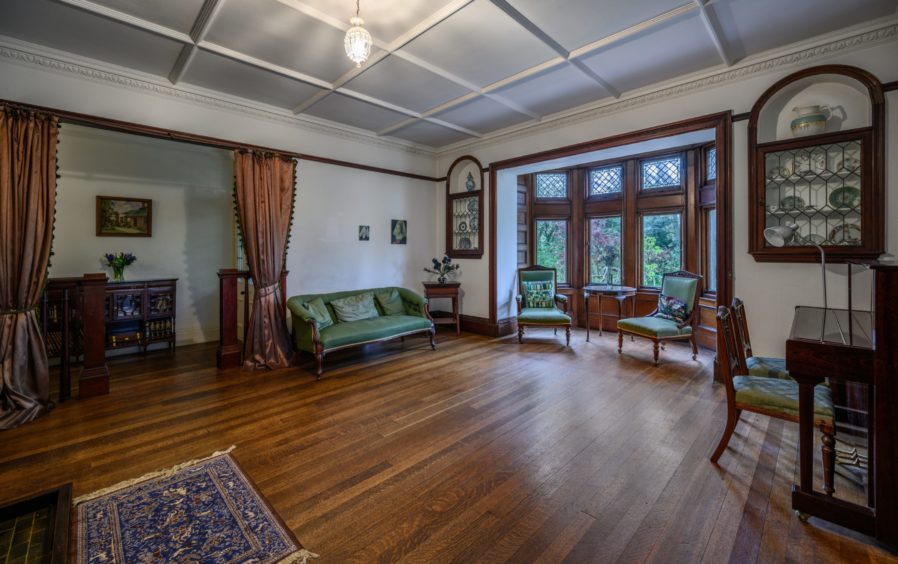 It was originally built by architect George Gregory and dates to 1901.
It has been so much more than just a house to the Elder family, who have had the privilege of residing there all these years.
Both Michael and David Elder have fond memories of a childhood spent at Green Den, but have decided the time has come to pass it on to a new family.
"Green Den is my favourite house in the world, and I am very sorry to relinquish it at this time," said Michael, who is a teacher in Aberdeen.
"But myself and my brother David have decided the time is right.
"Green Den was left to us by my mother, Alice, who stayed here for as long as possible before she passed away.
"It was bought by my great grandparents in 1929.
"They lived in the house along with my grandparents, Alfred and Jeanie.
"Alfred was head teacher at Fetteresso School; we are a family of teachers, really.
"It was thanks to Alfred that Jack Hobbs visited in 1937, because the pair were old friends.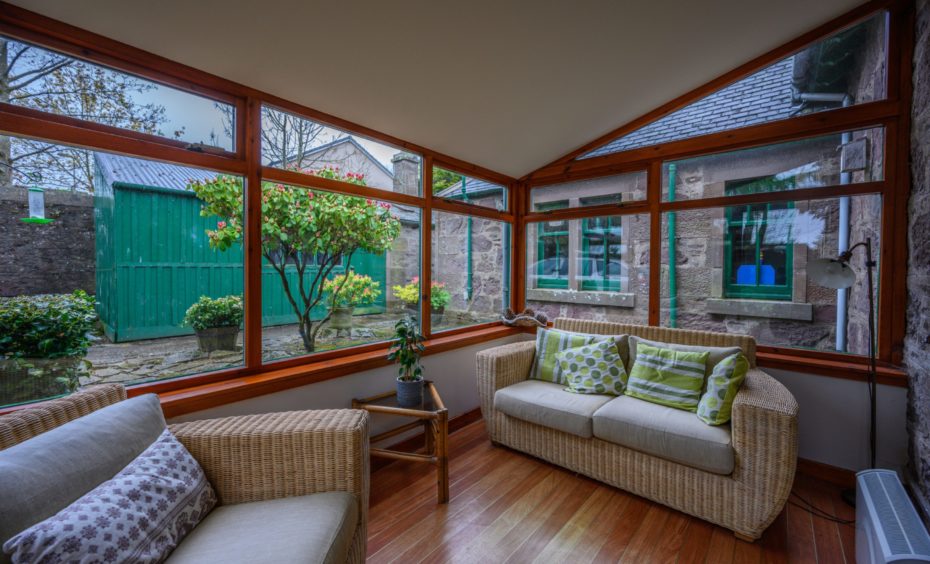 "Jack was described in the paper at the time as a former Surrey cricket star and hero of countless Test matches.
"Alfred was a passionate cricketer himself.
"He even played ad hoc matches close behind the front line, where he recorded his batting and bowling averages in the 1918 war diary that remarkably saved his life.
"He was a medical orderly and his diary was located in his left breast pocket.
"It was badly damaged by a splinter from an exploding shell and undoubtedly saved his life by protecting his heart from the shrapnel.
"The house passed to my mother and it was rented by local school teachers until she retired to Stonehaven in the early 1980s.
"My mother wrote prolifically at Green Den during her retirement.
"She had a published children's story called The Cats of Catterness, and a historical novel called The Stone Ermine.
"She was inspired by Green Den, she really was."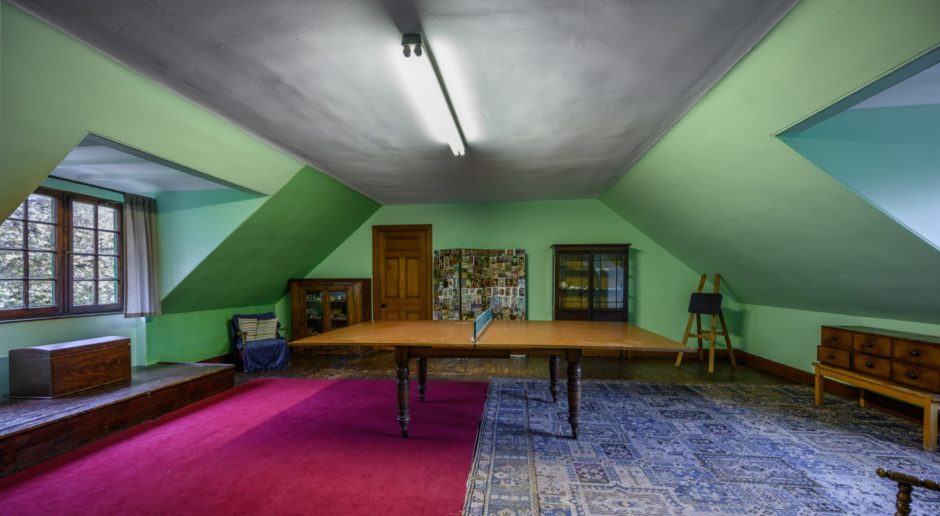 It's not difficult to see why from the moment you cross the original mosaic-tiled flooring in the vestibule.
There is a sitting room with large bay window and panelled ceiling, as well as french doors which provide access to the veranda.
The dining room offers a double picture window and a striking fireplace with mahogany surround.
A set of slimline doors with stained glass panels lead to the lovely sun room.
The dining kitchen has a good range of fitted storage facilities, and there is also an extensive utility area and pantry.
The library is perhaps the most beautiful room, however, filled with period features.
You'll find a reading nook beside a traditional mahogany fireplace, and there is a stunning stained glass window.
"Unfortunately the window fell victim to a game of cricket," said Michael.
"One of our ploys was to try to knock the ball over the house when we were playing on the large lawn in front.
"This backfired spectacularly on one occasion when I succeeded only in hitting the ball through the stained glass window.
"Needless to say, I was not very popular."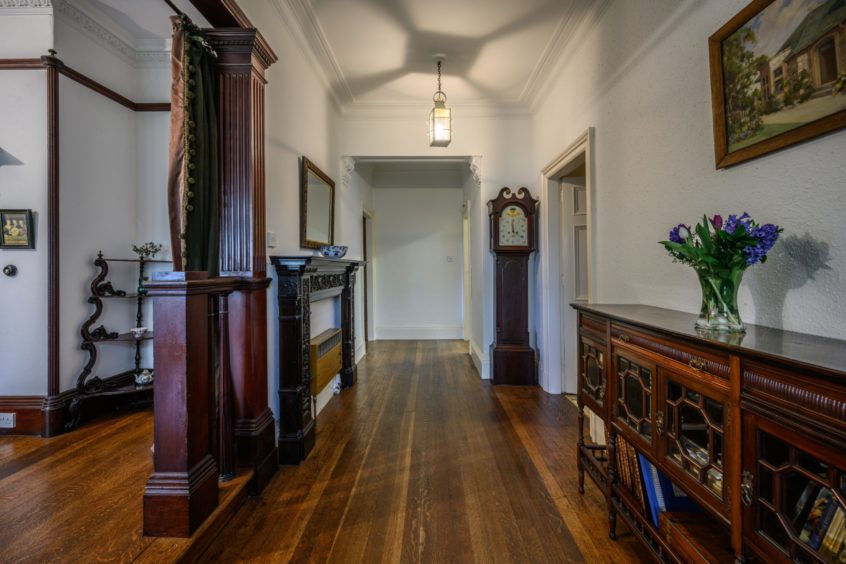 Three bedrooms can be found on the ground floor, and all offer ornate white fireplaces.
A concealed staircase leads to the first-floor landing, which overlooks the front garden via a deep silled window, which extends into a bedroom.
"We used to crawl along the ledge from the bedroom and drop down on to the stairs," said Michael.
"My own children also took part in this rather dangerous exploit.
"This is a fantastic house for hide and seek.
"Many family performances and dramas were enacted on the little stage in the playroom.
"These occasions turned into a very effective enterprise for us as children.
"We contrived to charge our captive audience for every possible item, from their seats to programmes, and even refreshments."
The magic of Green Den partly lies in its maze of rooms, all of which have had their own special purpose over the years.
There is the bedroom which was turned into a writing room, and a further bedroom which was used as a darkroom for photography.
The grounds of Green Den are equally beautiful, and include mature woodland with a stream leading into Dunnottar woods.
There is also a wash house with original mangle and a wood store, coal shed, WC and single garage.
"We loved exploring Dunnottar Woods," said Michael.
"There's an aura of peacefulness and seclusion there."
Offers should be made of more than £550,000.
Contact Savills on 01224 971125.