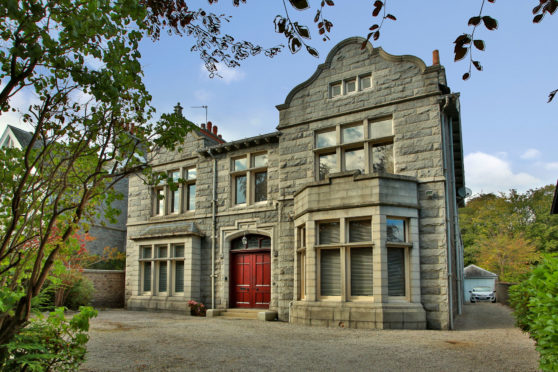 Home is a sense of belonging, of family occasions where you return year upon year to your old bedroom – where the old posters stubbornly cling to the wall.
It has been almost 50 years since Robert and Jean Whyte stepped across the threshold at Number 28, Rubislaw Den South, having decided this period property would do just fine for their five children.
Now all grown up and with children and even grandchildren of their own, this seven-bedroom detached granite house remains just as special to the gang, who are all frequent visitors.
It is with a heavy heart that the Whyte family has decided the time has come to close the door for the final time and let new owners become part of number 28's marvellous history.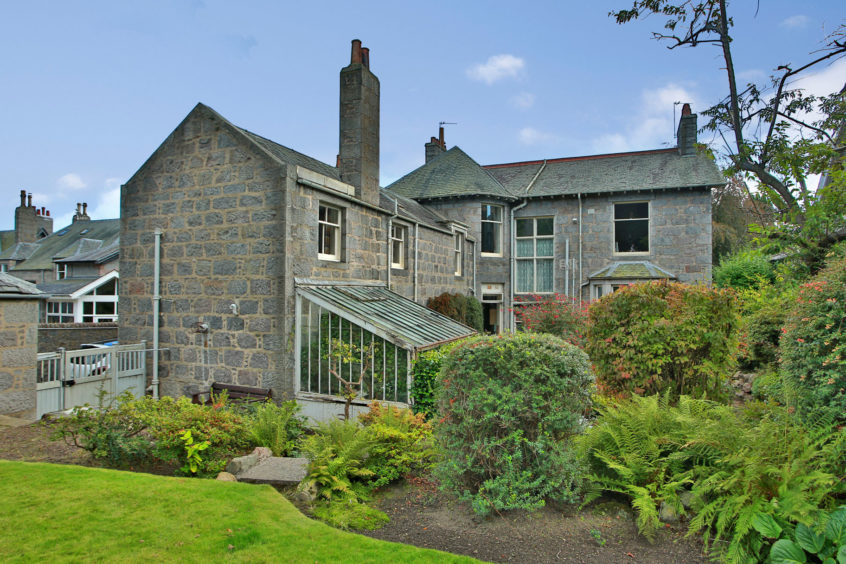 There have only been a handful of owners across the decades, which is perhaps testament to the beguiling nature of this traditional pad.
The property was designed by architect George Coutts in 1895 and has direct access to the Rubislaw Den Policies.
For Sandra Rae, number 28 is filled with happy memories and having moved in as a teen she has been able to welcome her own grandchildren across the threshold.
"There have been five generations of our family here, we used to call it the Whyte House as a joke," she said.
"There was me and my twin sister and then we had three other sisters and one brother.
"Although this is a big house, it has never felt like one of those echoing mansions.
"My dad, Robert, bought the house in 1971.
"He founded his own company, Schoolhill Hydraulic Engineering.
"Dad is 94 now and it remains a family business which my brother runs.
"I think mum and dad loved this house because every single room has beautiful light in it.
"It felt like a compact house and it was always homely.
"Christmas was a big occasion, we just loved growing up here."
You'll find stunning period features throughout number 28, including pitch pine panelled doors, high corniced ceilings and even the former maid's quarters.
The reception hall is a perfect example, with a coffered ceiling which has been lovingly maintained.
The lounge has a bay window to the front and fireplace with open chimney and the sitting room is in similar taste.
Folding doors lead to the dining room which again features a bay window and fireplace.
The large family dining kitchen has a more modern look, after Robert and Jean opted to knock two rooms into one.
"I think they were ahead of their time with the kitchen design," said Sandra.
"They wanted more open-plan space and somewhere to entertain."
A grand staircase with a large feature window on the half landing leads to the first floor.
Number 28 also offers a hearty dose of intrigue, thanks to a concealed staircase which provides access to the attic.
"This staircase was pretty popular with all the kids and this is a brilliant house for hide and seek," said Sandra.
Intrigue aside, you'll find four generous double bedrooms, alongside a single bedroom which could be used as a nursery or office.
"My mum used the single room as an office. My daughter described her as the official matriarch of the family," said Sandra.
"She trained as a nurse and, after raising a family, she was very involved with the business."
There is also a shower and family bathroom.
The maid's quarters could be used as a self-contained first-floor apartment and boast a bedroom and sitting room – in use as a games room.
The gardens have been beautifully maintained and are fully enclosed to the rear, complete with perennials, roses and trees.
There are raised beds with a granite retaining wall and a paved patio offers alfresco dining.
A gate provides access to the private Rubislaw Den Policies, where you'll find 14 acres of beautiful woodland.
"We're feeling really sad about leaving, as this has been home for so long," said Sandra.
"We have so many happy memories, it's time to let someone else become part of the history of number 28."
Offers should be made of more than £1,100,000.
Contact Simpson & Marwick on 01224 622622.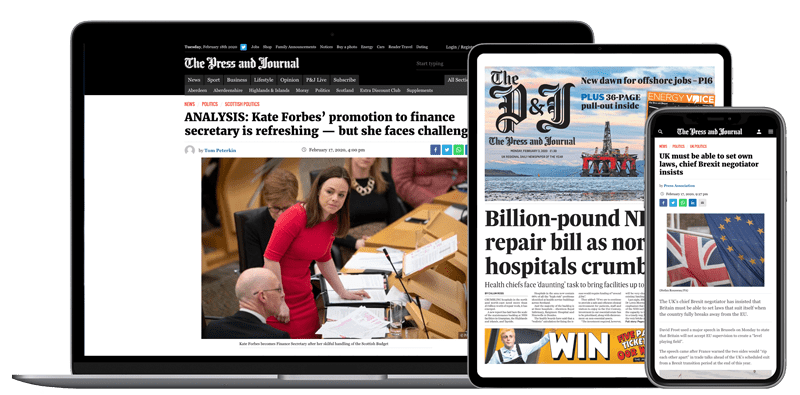 Help support quality local journalism … become a digital subscriber to The Press and Journal
For as little as £5.99 a month you can access all of our content, including Premium articles.
Subscribe