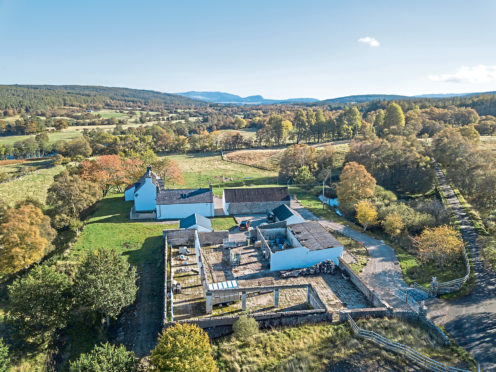 For around the same price as you may expect to pay for a four- bedroom flat in a nice part of Edinburgh, you can get a large chunk of land and not one, but two properties in Ardgay, Sutherand.
Situated around 18 miles from Tain is Gruinards Farm, an attractive amenity farm with a recently renovated three-bedroom eco-farmhouse, and a stylish two-bedroom cottage.
Landwise, it comes with a mixture of ploughable pasture, permanent pasture and hill grazing.
Ideal for fans of the great outdoors, there's opportunities aplenty for deer stalking, rough shooting and trout fishing on the River Carron.
That's a pretty good deal when you realise the asking price is just offers over £540,000.
The property is around three and a half miles west of the village of Ardgay, just off a quiet country road surrounded by some fine mountain scenery.
The two-storey farmhouse, built of traditional stone, has been well maintained and is fully insulated, double glazed and benefits from many renewable-energy solutions including ground-source heating and solar panels.
Accommodation on the ground floor, which has underfloor heating, includes an entrance hall which leads to a large, beautifully designed oak kitchen/dining room.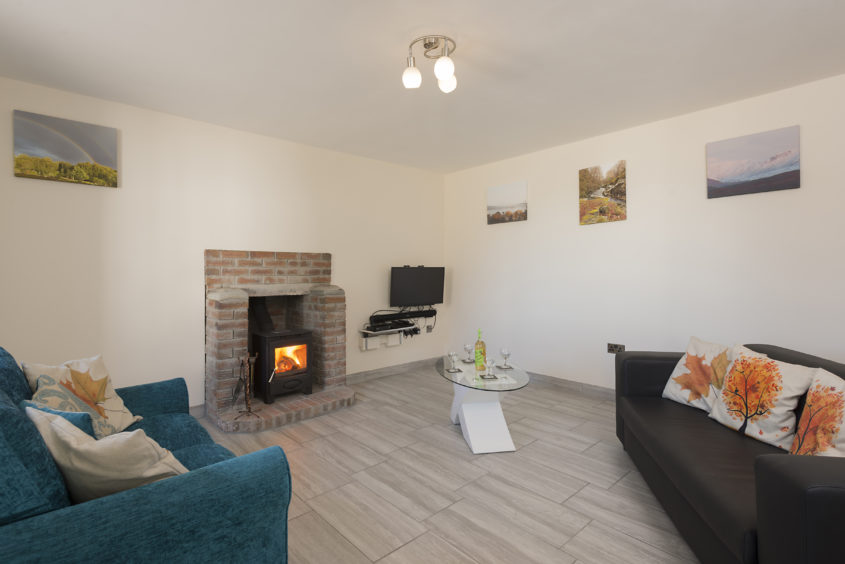 Just off this room there's a handy utility and wet room.
The hall also gives access to a shower room and the family, dual-aspect lounge and upper floor, where there is a master bedroom with an en suite, two further bedrooms and a bathroom.
The house has a large attic, so storage space isn't an issue, while at the rear of the farmhouse there's a plant room, which also provides additional storage.
Additional features in the house include oak glass-panelled doors and a wood-burning stove.
Connected to the farmhouse is the charming farm cottage, built in a similar style to the farmhouse.
It, too, has been recently renovated with energy efficiency in mind and features an air-source heating system and underfloor heating on the ground floor.
Until recently the owner leased out the cottage as a holiday let.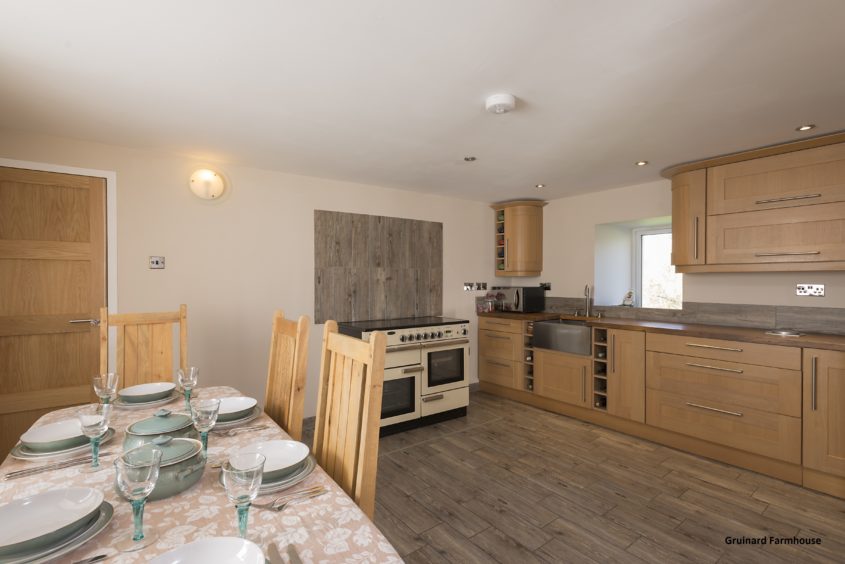 Rated as four-star accommodation, it provides a useful income stream and could be occupied for 30 weeks a year.
Split over two levels, accommodation in the cottage includes an open-plan kitchen, dining room and lounge with a wood-burning stove, shower room and two bedrooms.
While it's nice having two properties, it would potentially be possible for the farmhouse and cottage to be combined to form one large dwelling.
Further buildings include a traditional stone barn, which measures around 14m x 4.76m and has water and electricity.
It's currently used as a laundry and workshop.
There's lots of storage space to be found in the floored loft above, which can be reached via a staircase. Again, there's potential for change here as, subject to receiving the necessary planning permissions, it could be turned into residential accommodation.
There is a large, detached double garage, with space for two vehicles, a lean-to shed currently used to store wood, and a stone-built pump house, which internally is divided in two; one section accommodating the borehole and the other with the potential to be used as an office or private gym.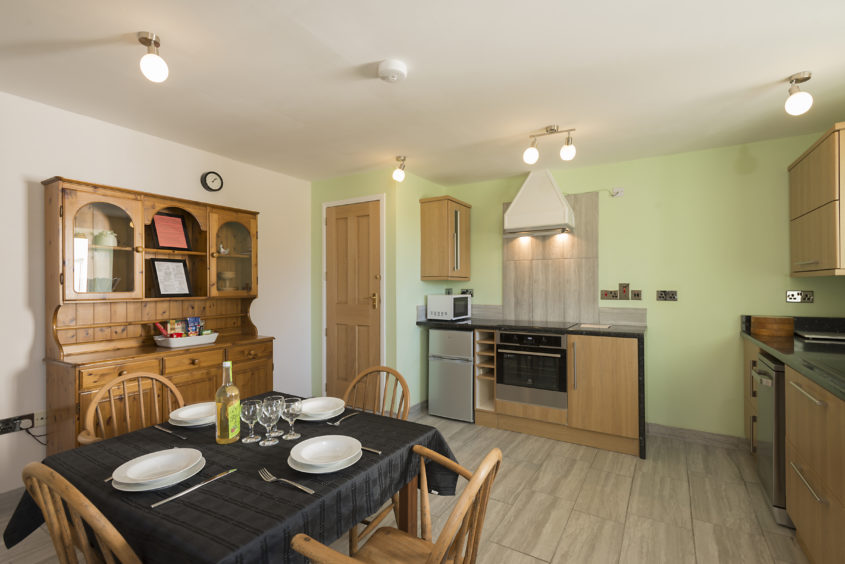 The remainder of the traditional steading has been largely dismantled, leaving a large, paved and enclosed courtyard, perfect for outdoor dining.
A nice reference to the farm's past is having stone water troughs planted with flowers and shrubs.
The grounds surrounding the houses include established gardens, seating areas and a pond, while there's ample space for parking.
The farmhouse and 31 acres of land is on the market at offers over £540,000, and there's a chance to buy a further 148 acres of bare land at offers over £100,000.
Alternatively, the whole estate is available at offers over £640,000.
Sporting rights are in hand and the frontage to the River Carron allows for trout fishing.
Renewables solutions installed at Gruinards Farm provide a source of income with Renewable Heat Incentive payments received for the ground and air-source heating, equal to around £640 per quarter.
In regard to the solar panels which equate to 4kW of energy, as well as helping provide electricity to the houses, a Feed-in Tariff is received annually. In 2017, this was in the region of £840.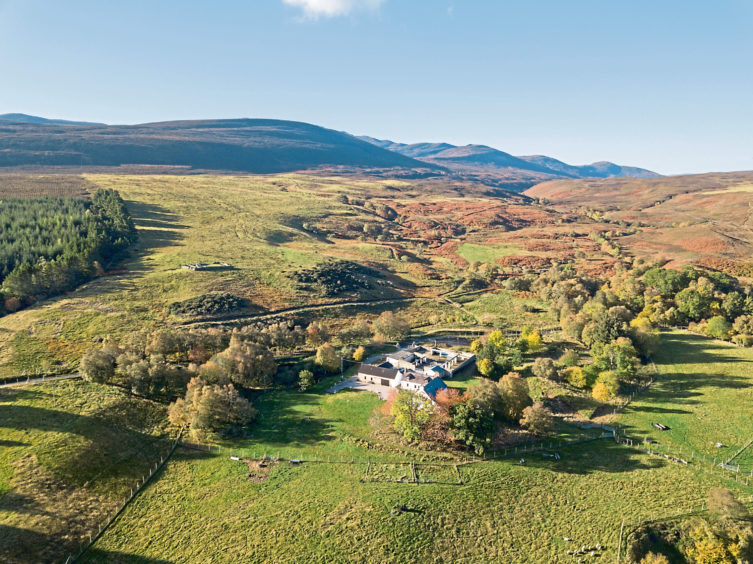 Contact Strutt and Parker on 01463 723593.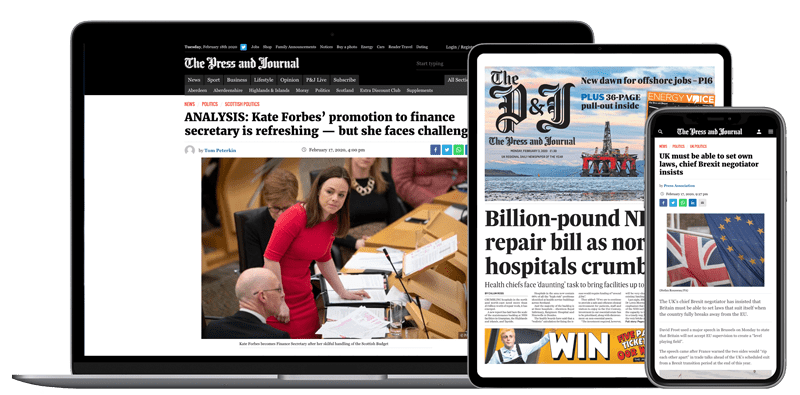 Help support quality local journalism … become a digital subscriber to The Press and Journal
For as little as £5.99 a month you can access all of our content, including Premium articles.
Subscribe