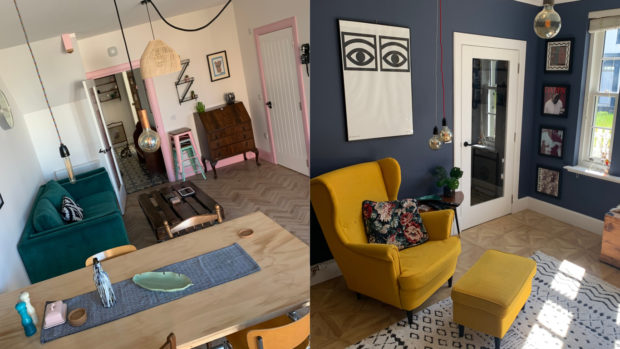 Having lived in the centre of Aberdeen for several years, Chris Hadden and his partner, Hannah Smith, were ready for a change of scene.
While keen to move away from the city, they wanted their new home to be somewhere that offered every convenience.
They found what they were looking for, a Munro-house type by home builder, ZeroC at Chapelton, the new community created five miles south of Aberdeen.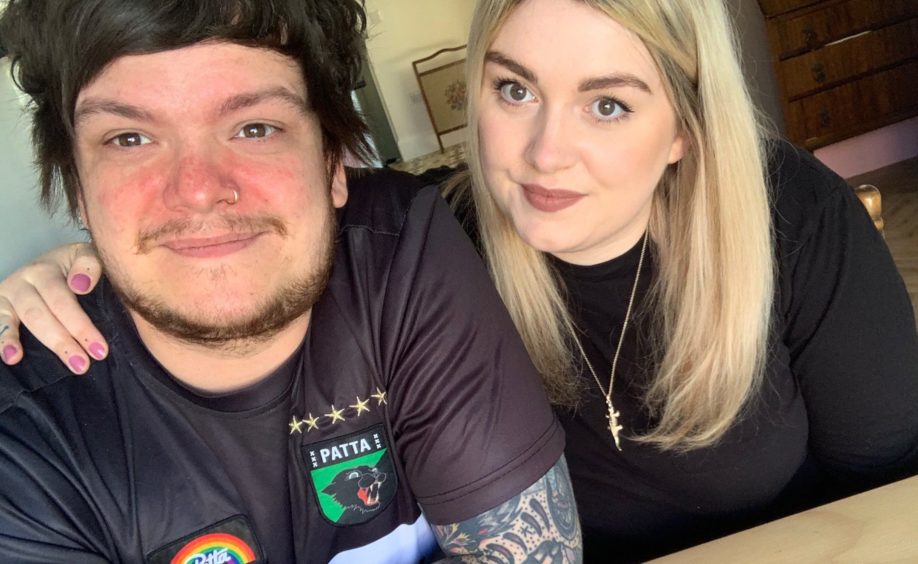 Hannah, 27, said: "We first set our sights on Chapelton three years ago.
"We were passing on our way back from a weekend away and decided to stop off for a look around.
"I instantly fell in love with the town and could really picture us living here."
Buying a brand new house was not something they'd originally planned on as Chris explained:
"Owning a joinery company, I initially thought we would choose a house that would be a project for us to work on for years to come.
"I had never considered a new build until we visited Chapelton, but homes here are so different from the norm – I noticed the quality of materials straight away.
"From the layout of each property to details like the sash and case windows, timber cladding and wood burning stoves, the homes have the perfect balance of traditional features and modern advantages."
"A new build really is a blank canvas, so we were keen to start decorating straight away."
While many buyers of new homes opt for neutral-coloured walls, Chris and Hannah went for a bold look that reflected their personalities…
"I would describe our style as a mix of modern, industrial, quirky and pink," said Chris, 29.
"We love to be really creative and experimental so throughout the house we used a mixture of fabrics and textures as well as modern and vintage style furniture.
"We recently painted our woodwork in the kitchen pink, and I rescued some old chairs from a skip to reupholster.
"The décor is quite eclectic, we love it."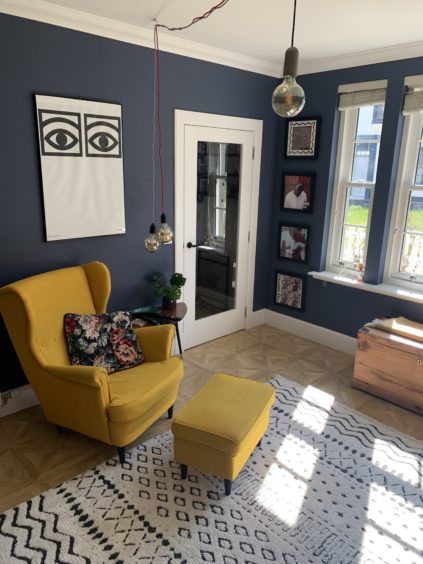 Hannah, said: "We wanted our house to resemble our personality as a couple and I think we have really achieved that. "
Since moving to Chapelton last September, the couple who got engaged in November said they felt they'd achieved the best of both worlds.
"We find it really convenient being so close to Aberdeen yet far enough away when we want to escape and step into the countryside," said Chris.
"Exploring our local area is great and we regularly take long walks and bike rides to the beach or along the Chapelton Trail."
Hannah, said: "Lockdown has given us plenty of opportunity to make wedding plans.
"Chris has kept busy decorating the house and making changes to the garden and we have been continuing to explore the walks which are right on our doorstep."
Chris added: "Lockdown has definitely emphasised the sense of community in Chapelton – everyone has really come together to help one another and local businesses. "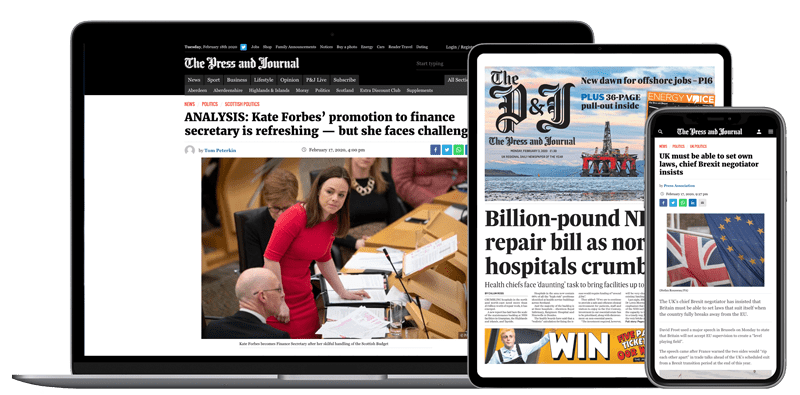 Help support quality local journalism … become a digital subscriber to The Press and Journal
For as little as £5.99 a month you can access all of our content, including Premium articles.
Subscribe