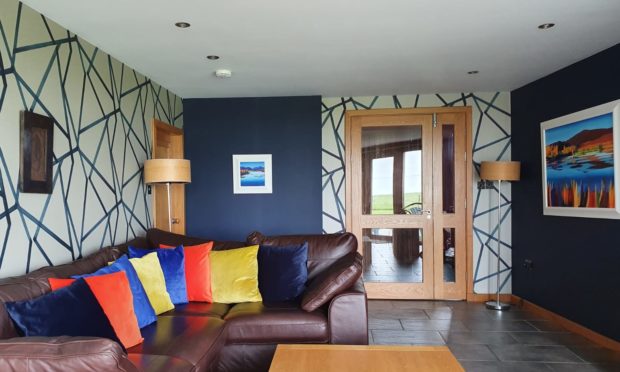 Have you ever wondered what the house of an award-winning painter and decorator looks like?
Step inside the stunning home of Clinton Findlay, which he shares with wife Michelle, son Max, and Labradors Bonnie and Aurora.
The family live at Orphir on Orkney, where they have beautiful views out to sea.
Clinton believes his house should serve as an example of his work, and it certainly doesn't disappoint.
His business, Kenneth C Findlay, has been running since 1978, and Clinton is now at the helm with his brother, Alton.
The team saw off fierce competition last year at The Scottish Decorators Federation annual awards, to scoop project of the year.
Their work in Sheila Fleet Kirk Gallery & Cafe was up against Dundee's V&A, and was praised by the judges for exceptional workmanship.
We've all fancied ourselves as painters recently, until we've been faced with DIY disasters.
"Anyone can paint, but everyone thinks it's easy," said Clinton.
"It takes a professional decorator to make a proper job of it.
"Painting too thickly or not spreading the paint even are both quite common mistakes.
"I would say you're better to spend that bit more money on brushes as well."
Clinton has got to work on his own home in recent weeks.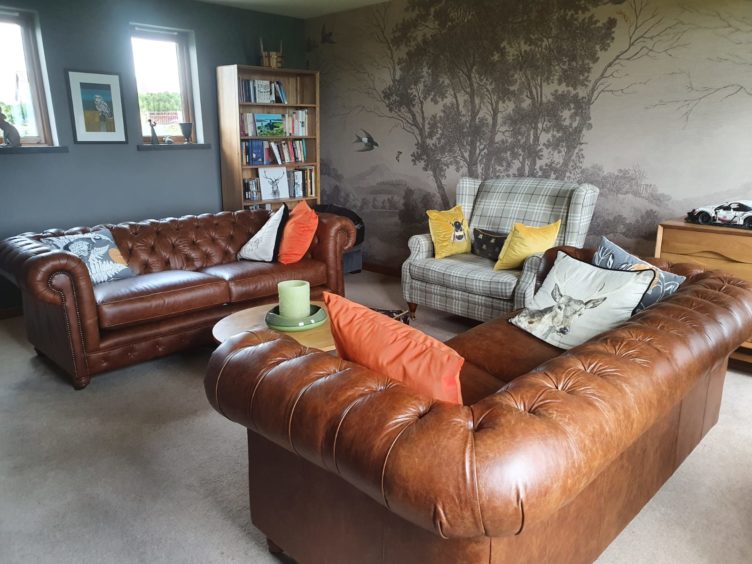 The snug includes a gorgeous mural depicting swallows, and the hallway features a large geometric feature wall.
His wife Michelle was heavily involved in the redesign.
"We wanted something that wouldn't age or go out of fashion," she said.
"We thought about what was on trend and took elements of that, so it can be changed easily.
"You should also consider the environment you're in.
"What are your views, and what sort of light do you have?
"We took inspiration from nature, because nature never gets it wrong."
The couple opted for Moles Breath by Farrow & Ball in the snug, and have also hung original art in their home.
"You should think about the traffic in your house, because paints that aren't hard-wearing can get scuffed," said Michelle.
"Neutral curtains are a good option, because they will go with anything.
"We got around 10 tester pots and did large squares on the walls.
"Live with that colour for a week, don't make any rash judgements."
Clinton believes people have swapped magnolia and creams for darker colours in recent years.
"If a client has chosen something and it really won't work, we always try to make them aware," he said.
"I love working on projects and seeing something transform.
"That's the most rewarding part."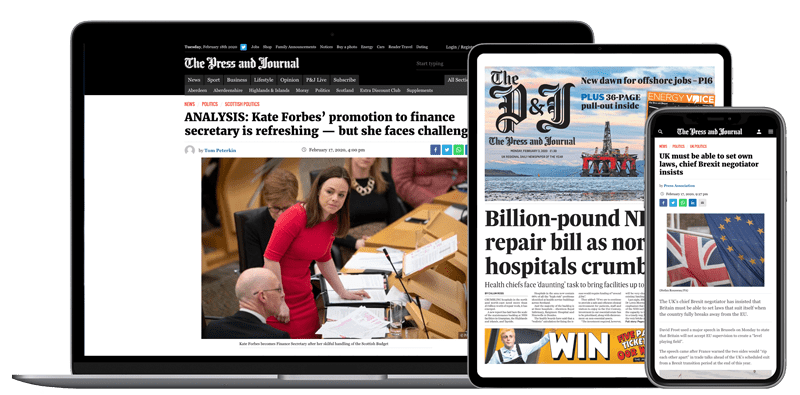 Help support quality local journalism … become a digital subscriber to The Press and Journal
For as little as £5.99 a month you can access all of our content, including Premium articles.
Subscribe