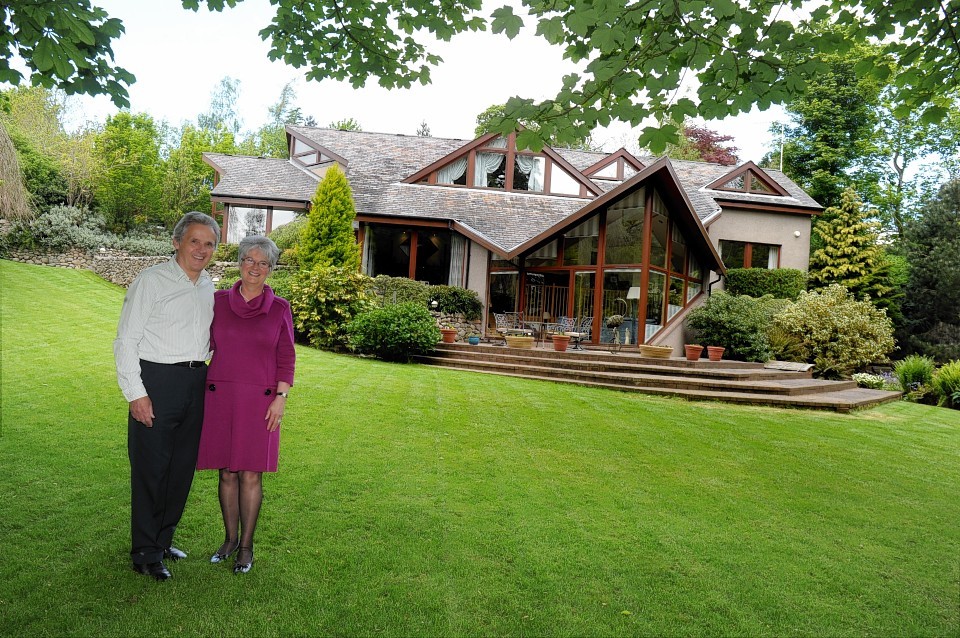 They say three is the magic number. But for this Aberdeenshire couple, one was perfect for them, as Cheryl Livingstone found out
For some people, it can take building two or three homes before they finally have one that is ideal for them.
But Ian and Jan Kerr hit the perfect combination first time round with Liathach, Woodcot Lane, Stonehaven.
It was 23 years ago that the couple decided to build their own home. At the time they had been living in the coastal town with their two children for more than 10 years and loved the combination of being by the sea and near the city.
Their search eventually brought them to the site which would become the location for their future home, a quiet street tucked away in the town.
It offers the peace and tranquillity, plus lots of wildlife, of a rural location but is walking distance to amenities and leisure facilities.
Although the location was perfect, the site itself was a far cry from what it looks like now.
"We came to visit it on a bright sunny day," Jan explained.
"The plot was within the grounds of a listed building. There was a pond here but the land was completely overgrown and wild. It was so dark and dank. We actually had to come and visit it in wellies because it was so marshy."
I imagine it would be hard trying to envision whether there was potential in a site like this but with the help of architect Roger Legge, the couple ended up with their perfect home.
"We asked them could they design a house for us for this site. They were really excited about it and came back with around six choices," Ian said.
"We were involved in the process though. The architects are very concerned with room relationships so firstly they asked us where we wanted the kitchen and we said we really wanted that to be the hub of the home with a sitting area attached to it so we could all spend time together.
"Then we spoke about having the dining room next to it and then the lounge and it just went from there really."
The options presented to them included a circular home with a spiral staircase but Ian and Jan chose their design as they felt it was the one that most fitted in with its surroundings.
And while the house is obviously a new-build, it is filled with lots of traditional features. One of my favourite is the exposed fireplace wall in the lounge and pillar in the hallway.
Jan explained: "The fireplace in the lounge and the pillar in the hall are from a steading that was being demolished. It was Stonehaven sandstone so we asked if we could take it, we just loved it."
The attention to detail is just one of the many highlights of this home. It's clear that every aspect of this home has been clearly thought about by the architects to ensure it is both aesthetically pleasing and practical. Even the doors are unique in this one-off home.
"We discussed with the architect about having an open plan layout which he was keen to do," Jan said.
"But sometimes I think with open plan you lose the cosiness of rooms so we compromised and he built in recessed sliding doors.
"They are great because when they are open the light just flows around the rooms but you can still have that cosy atmosphere as well."
Liathach has to be one of the most interesting designed houses that I have visited during my career. From the moment you approach it, everywhere you look you find another intriguing aspect. From the angled windows, large spacious rooms to the virtual full height and width windows.
As well as six bedrooms – which could also be used for various other purposes including study, playroom or gym – there is also a lounge, large kitchen and sitting area, dining room, and family bathroom.
For me, the highlight of this home is the kitchen and sitting area, which could also work as a conservatory. Large windows line the wall and patio doors bring the outside in.
The landscaped gardens with patio area make for a gorgeous view, something I could easily have stood and looked at for hours. Best of all, the house has a southerly aspect meaning it is basked in sunshine for most of the day.
For Ian and Jan, they admitted their master bedroom has become something of a favourite for them. A large room with plenty of space for free standing furniture, it also has a large window facing the garden offering great views to wake up to, a great sized dressing room with vanity area and a gorgeous en suite with large corner bath.
They have also enjoyed how the house has been able to change with them as they've grown up. As the perfect family home for when their children were young, Liathach has worked equally as well now it is just the two of them and has allowed them to change some of the bedrooms into a study for Jan and the once playroom into a second lounge / TV room.
But like all good things, it must come to an end and Jan and Ian have decided to put their house on the market, for offers over £945,000.
While they have enjoyed living in this completely one of a kind home, they said they were ready for their next project and want another family to enjoy the space that gave them so much pleasure to create.
Contact: The Mortgage and Property Centre on 01224 623400.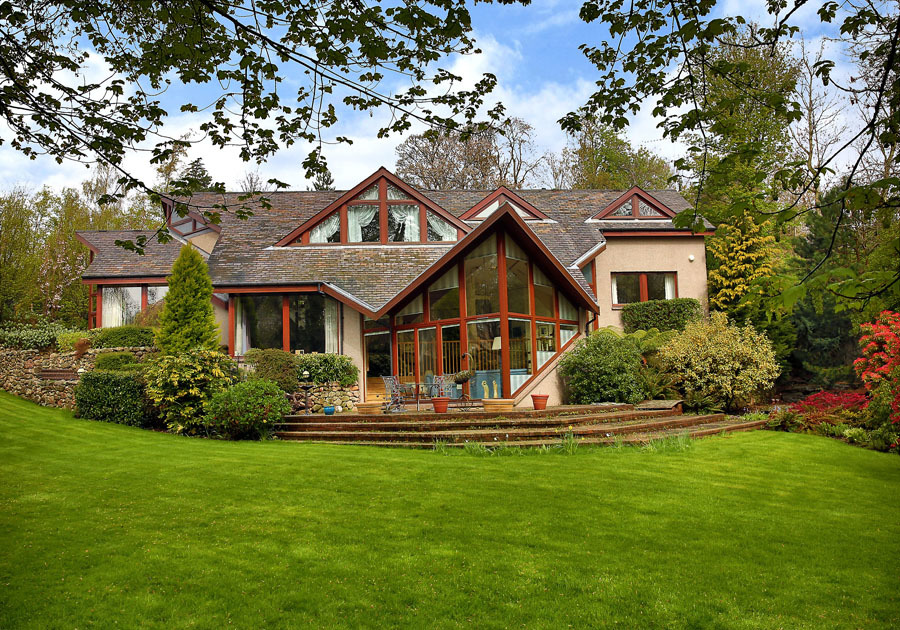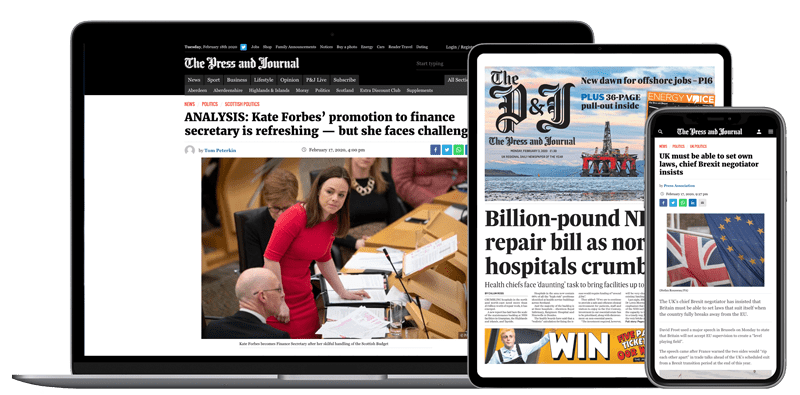 Help support quality local journalism … become a digital subscriber to The Press and Journal
For as little as £5.99 a month you can access all of our content, including Premium articles.
Subscribe