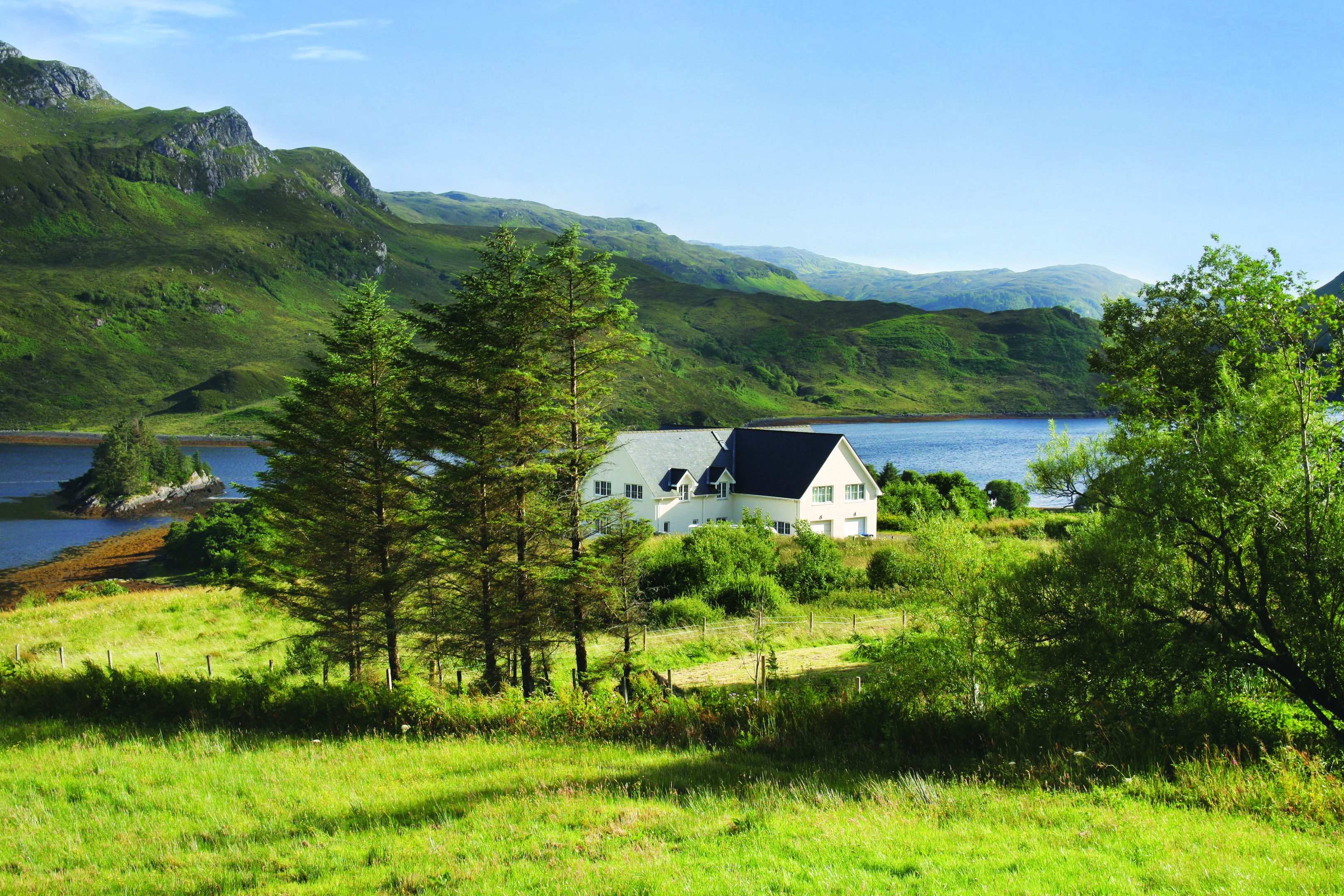 Building your own home requires patience, skill and a determination to succeed.
For Ronnie and Laura MacLean, who built Bunloyne, a lovely detached home at Sallachy, between Dornie and Kyle, it involved all of these things and, it's fair to say, some rather unexpected issues such as having to buy a digger and a crane – and build a new road. Their house is situated off the A87, close to the famous Eilean Donan Castle.
"The house is built on a croft that belonged to Laura's father and, while it's a stunning location, the land is on a hill, so before we could even think about building we had to spend six months clearing and flattening the site," said Ronnie.
"That meant buying our own digger, which we still have, and everyone likes to borrow. It was myself and Laura who came up with the design of the house, which we wanted to look traditional, but without chimneys. We wanted a mixture of modern and old, so have Georgian-style bars on the windows. This stops the windows, which are big, from looking too big. Indoors, we went with an open-plan design.
"There are six of us living here, so we wanted lots of space and big rooms."
After having their plans approved professionally, the design then went to ScotFrame, who created a self-build house for them.
"There was a lot of steelwork involved in the build; some of it was 10 metres long," said Ronnie, 40.
"Our location made it a bit difficult for hiring equipment, so I bought a crane that had been owned by the council."
The couple used local builders, but a horrendous winter meant the build took more than a year longer than planned.
"It would have worked out really expensive had we not bought the digger and crane," said Ronnie, who runs his own business, MacLean Coaches.
Another expense not normally faced by house-buyers was having to create a new road to the house.
The family moved into their beautifully situated house, which enjoys breathtaking views of Loch Long and beyond, in October, 2008.
The ground-floor accommodation includes a large entrance hallway, dining kitchen and utility room, WC/cloakroom, a sitting room which enjoys an abundance of natural light as well as spectacular views, bathroom and three bedrooms, two of which are en suite.
Moving upstairs, an impressive staircase leads to a generous landing with study/office area
The master bedroom is an enormous space, with a dressing area and space for an en suite bathroom.
There are a further four bedrooms, bathroom and a family games room – the favourite room in the house for the couple's four children, who range in age from five to 10.
The house – which is on the market at offers over £425,000 – also has an integral double garage.
Parts of the upstairs living space have not been completed, which include one of the bedrooms and the master en suite, however this provides the buyer with an opportunity to finish it off to their specific requirements.
Elsewhere, the house was completely redecorated last month.
"Because there are very few load-bearing walls in the house, it's very easy to change the layout, so it offers a huge number of options to the next owner," said Ronnie.
"When we first got married, we moved to Inverness and were lucky to get a part-ownership property from Albyn House, which gave us a good start on the property ladder.
"When we were having family, we sold the house and moved back north to build our own place.
"We wouldn't have been able to build without the support of Robert Anderson, bank manager with RBS at Kyle, as it is very difficult to get a mortgage if you are self-employed, but he had faith in us and knew we could achieve what we set out to do.
"We are selling now as we put in planning permission to build a smaller, more traditional house farther along the loch as our aim is to be mortgage free."
Designed to take full advantage of its spectacular setting, Bunloyne offers bright, spacious and extremely flexible accommodation that will suit a variety of buyers.
It overlooks Loch Long, which has a variety of wildlife, with regular sighting of seals, otters and birds of prey. Bunloyne is only a short distance from the village of Dornie. Nearby are local stores and restaurants. At Kyle, there are banks, a health centre, swimming pool and various shops including a supermarket. A mainline railway station gives access to Inverness from there.
Contact: Strutt and Parker on 01463 719171.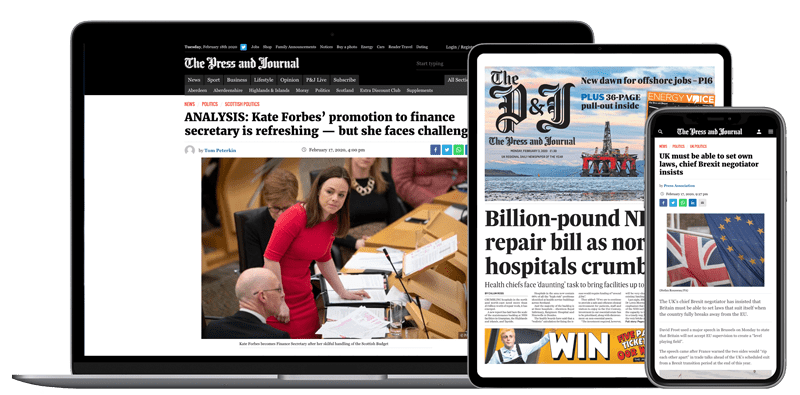 Help support quality local journalism … become a digital subscriber to The Press and Journal
For as little as £5.99 a month you can access all of our content, including Premium articles.
Subscribe