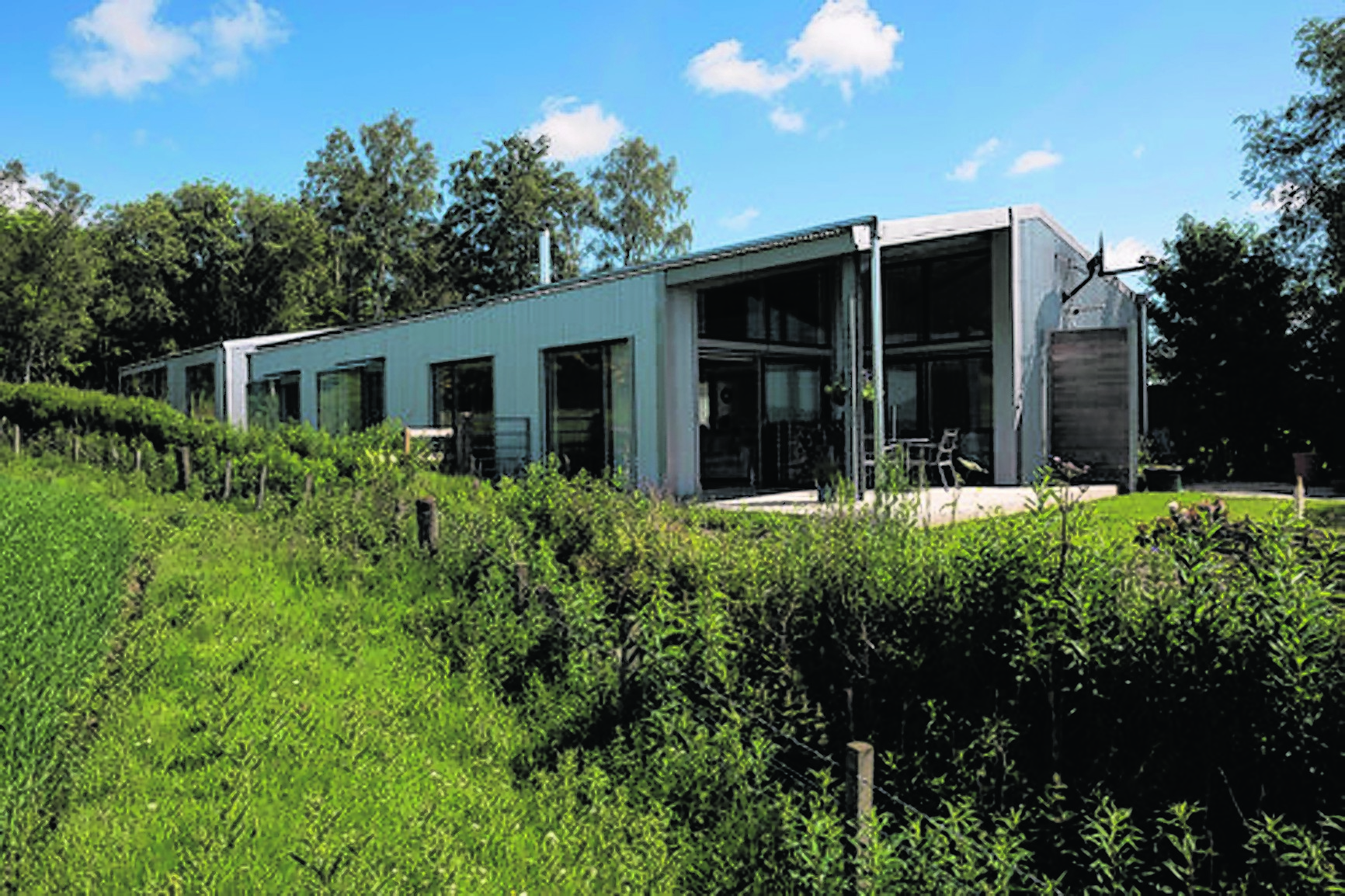 In the first of a two-part series, Cheryl Livingstone explores two homes that have pushed the limits of design and sustainability.
From floating glass staircases to houses made from large shipping containers, it's fair to say that interior and house design has taken a huge leap over the past few years.
Now, anything is possible and many people are transforming what started out as very basic structures into amazing homes.
This fact was no more evident than at the recent Aberdeenshire Design Awards, which are organised by Aberdeenshire Council and are held every two years to recognise local projects that have demonstrated exceptional merit in their execution.
Aberdeenshire Council's director of infrastructure services Stephen Archer – who judged the entries along with other council officers, elected members and Bruce Balance of the Aberdeen Society of Architects – said they were impressed by the exceptional standard of all projects.
"Once again, we have seen a fantastic selection of entries to the competition, representing the very best of architectural and craft projects being undertaken in Aberdeenshire," he said.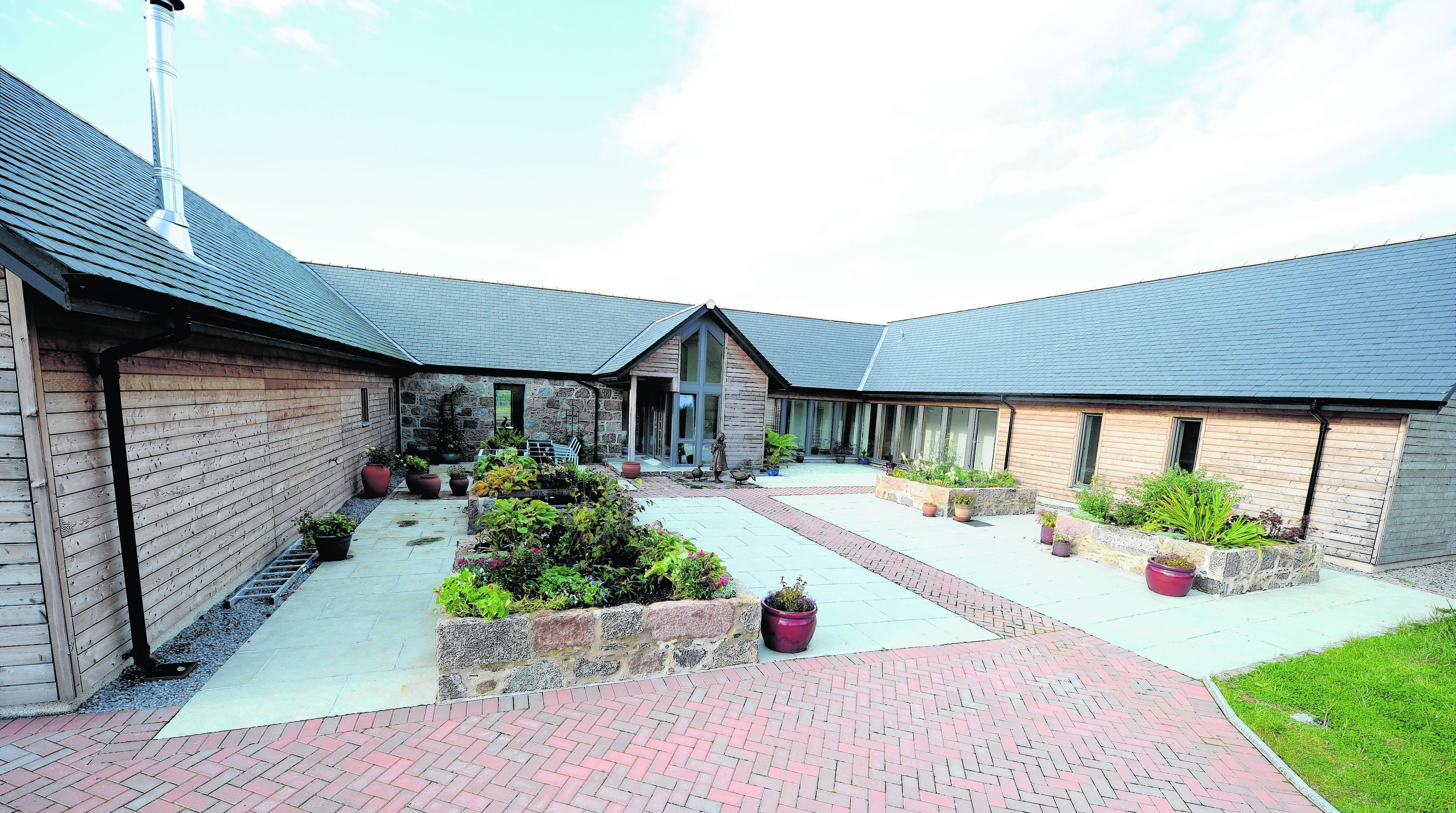 "Often these are the hidden gems of Aberdeenshire and in a number of cases are preserving historic structures for future generations or are setting high standards for modern properties which fit perfectly with the local landscape."
In a two-part series I will go behind the doors of some of these hidden gems and find out the vision behind them.
Reekitlane, Coull
Dave and Les Ellis were living in Hampshire and had just retired when they decided to make the bold move to relocate to Scotland. Not only that, they also decided to take on their very first project and build a house from scratch. And not just any house. This house would be beautiful and sustainable, using some of the best eco-friendly techniques around.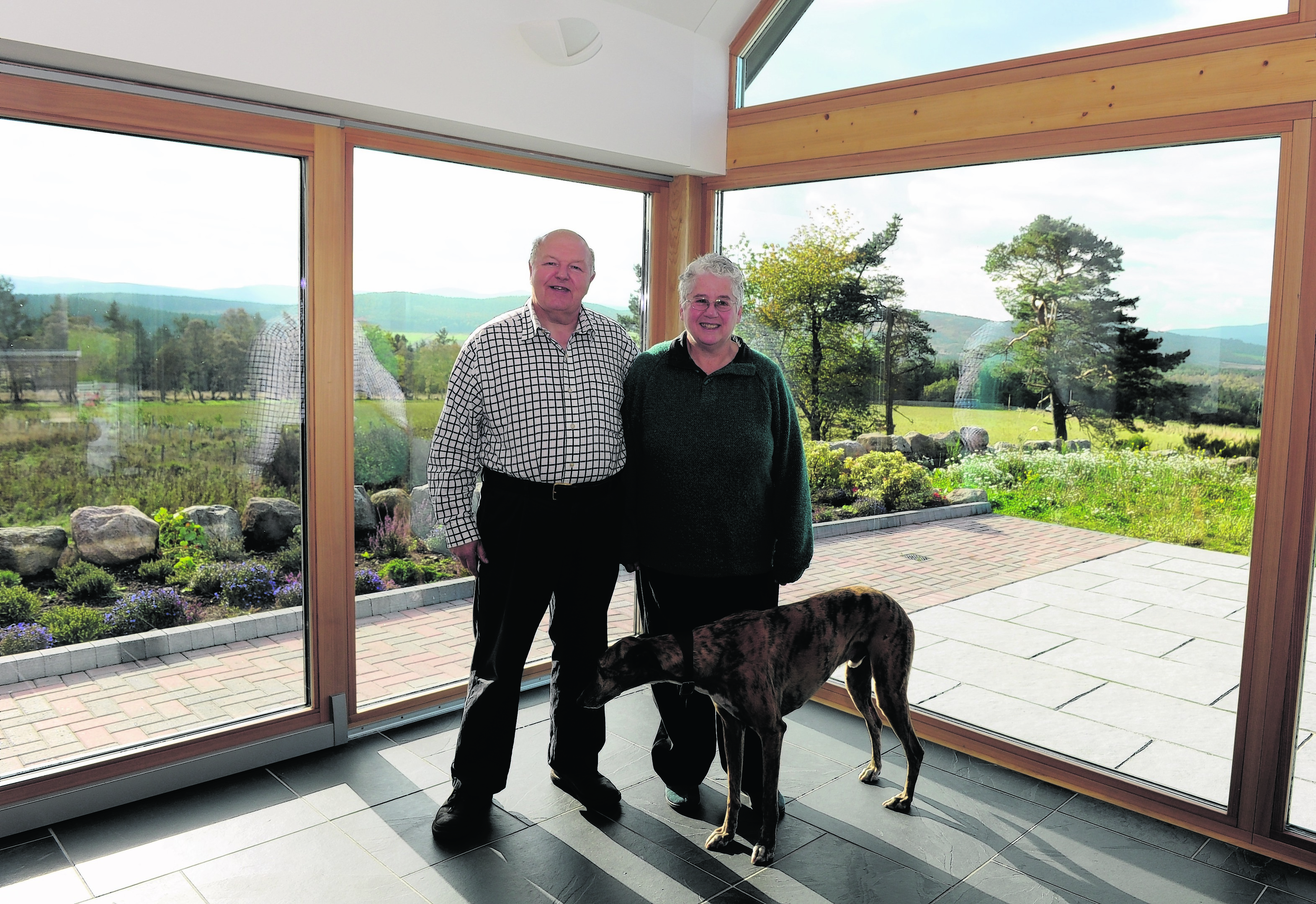 They came across a plot in Coull, Tarland, and fell in love with the setting. To achieve their dream, they teamed up with architect Andrew Keir, who runs a practice in Finzean.
They knew they wanted a rural family home that would be dog and disabled friendly, that utilised the stunning views, was sensitive to the location and maximised the green potential of the site.
Andrew more than delivered on that brief and now Les and Dave have a stunning home that is impressive both in its design and its sustainability.
The house uses a system most commonly found in passive houses which recycles air from the outside to heat the home. It also has solar panels and a concrete slab under the house which soaks up the sun rays and then radiates the heat into the house. Black slate has been used as the floor in the main body of the house to a similar effect and a glass corridor to the back of the house is another sun trap.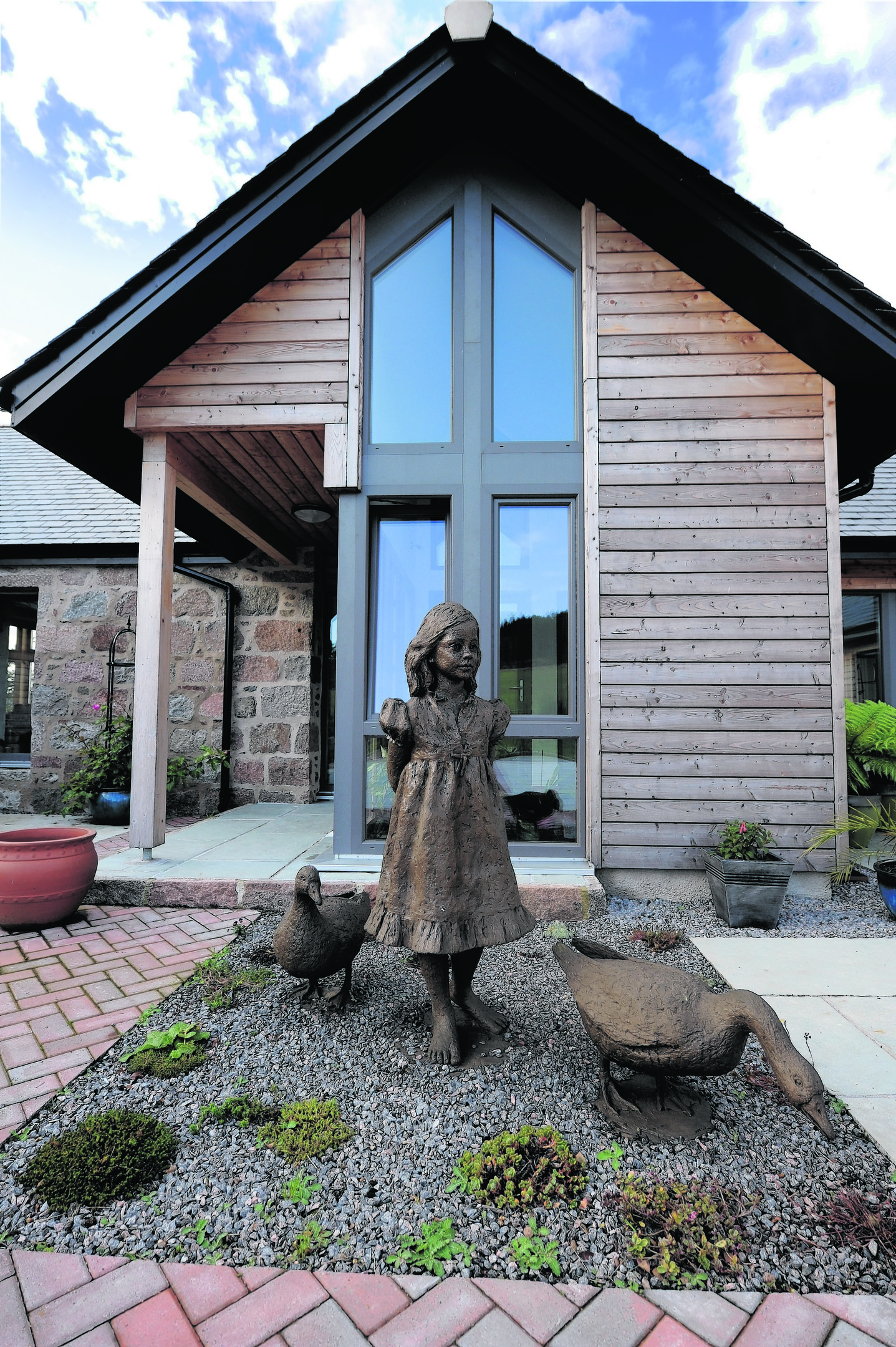 The house is absolutely amazing in terms of how much sustainable elements that have been introduced into it. Dave and Les have definitely noticed the difference.
Dave said: "When we lived down south our bills were £3,500 per year for gas and electricity. Now we are around £800 per year for electricity and for seven months of the year we only use the heat recovery system and whatever heat we get from the sun. It's fantastic."
Usually having such a eco-friendly home comes with a price – they are not always the nicest things to look at or live in. But this couple were keen to have the best of both worlds.
Rather than adhere to the practice of having as little and as small windows as possible – to decrease the risk of drafts – Reekitlane is flooded with natural light and rays of sun thanks to the amount of glass that lines it walls.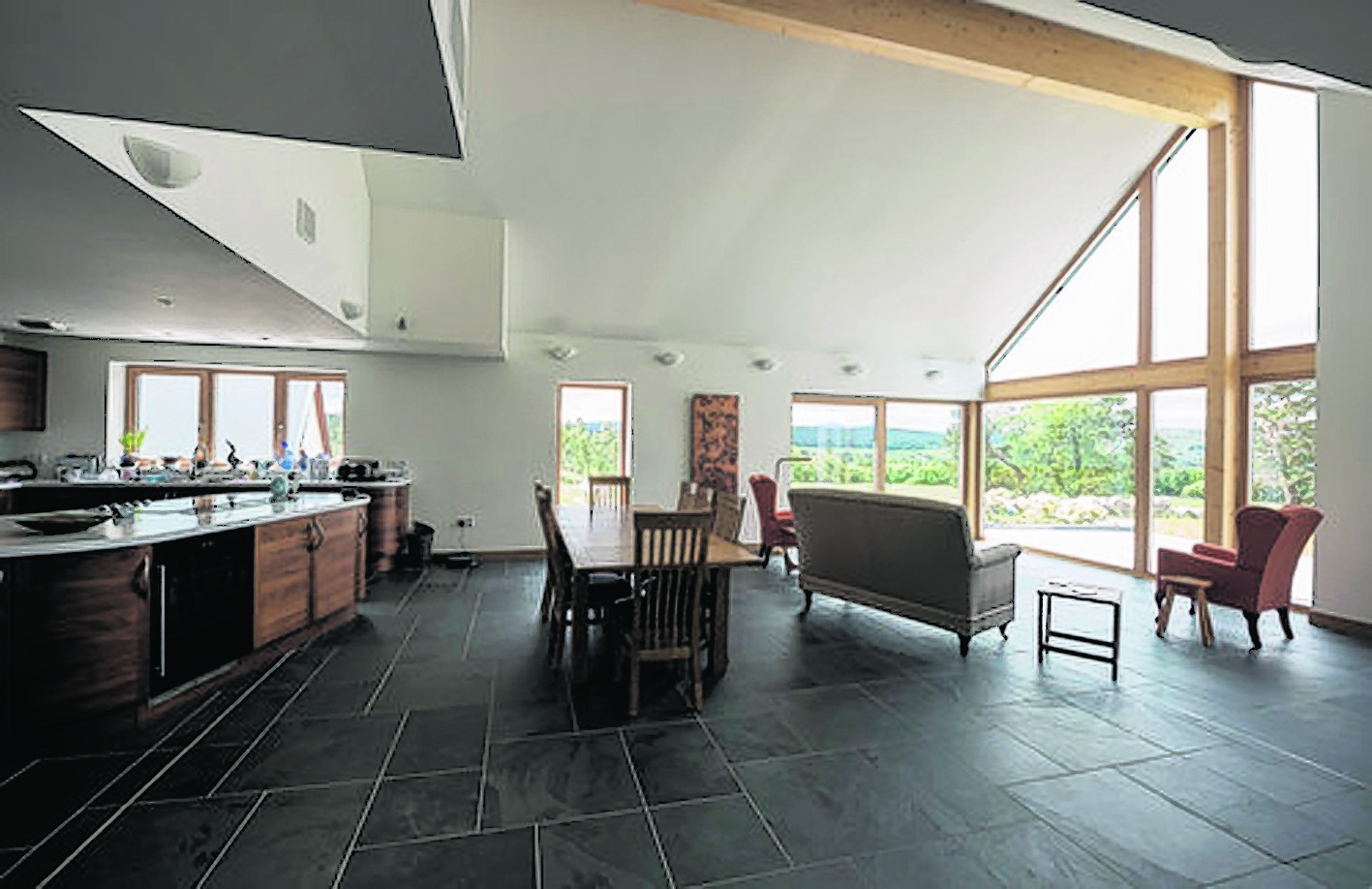 One of the most stunning uses of it is the glass corridor where you can enjoy views of the gorgeous courtyard and in the couple's master bedroom which has windows right up into its vaulted ceiling.
"The design was completely Andrew's idea," Les said.
"He was absolutely fantastic and although he would fight his corner about certain ideas, he listened to ours as well. This is such a beautiful home and it fits in well with the surrounding area."
The Dutch Barn, Wardhouse
This stunning home was born out of a much bigger plan to restore an important Aberdeenshire building.
Douglas and Carol Forrest bought Wardhouse Estate a few years ago with the aim of restoring the Palladian mansion house, designed by architect John Adam. To achieve that dream, they have used a scheme called enabling development and in the process have created some very unique – and award winning – homes.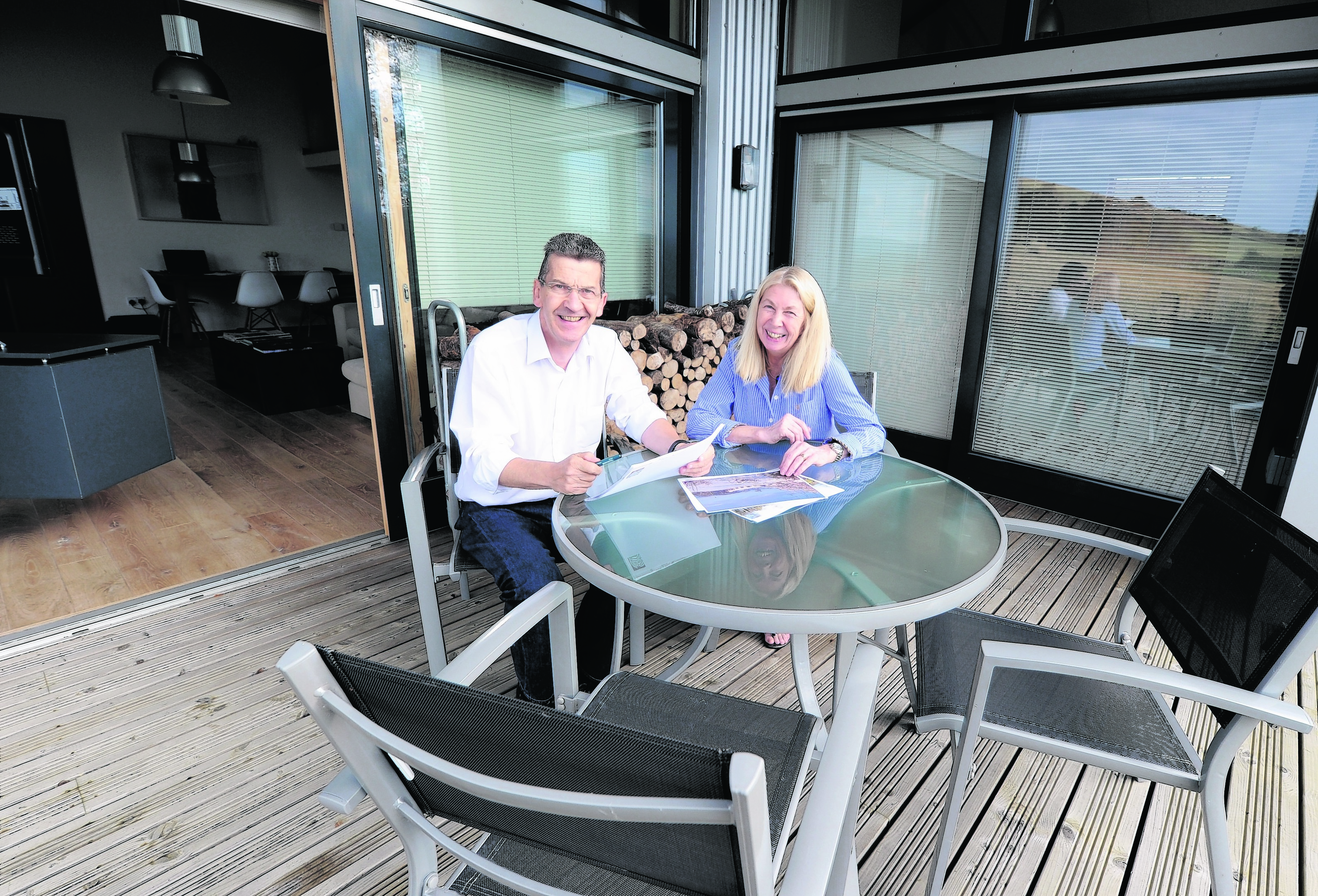 The latest to be recognised with an accolade is The Dutch Barn, which as the name suggests, started off life as a barn.
Douglas, who owns Acanthus Architects in Huntly, was living in one of the neighbouring properties, The Stables, when he and his wife decided to transform the barn into their new home.
"The Stables is a stone building and we did a slightly contemporary but very understated extension," Douglas said.
"The Dutch Barn is unashamedly modern, it's quite different. The striking thing about this is you can just see out of it all around, you can see the sun rise in the east, get direct sunshine all day long until it sets in the north-west.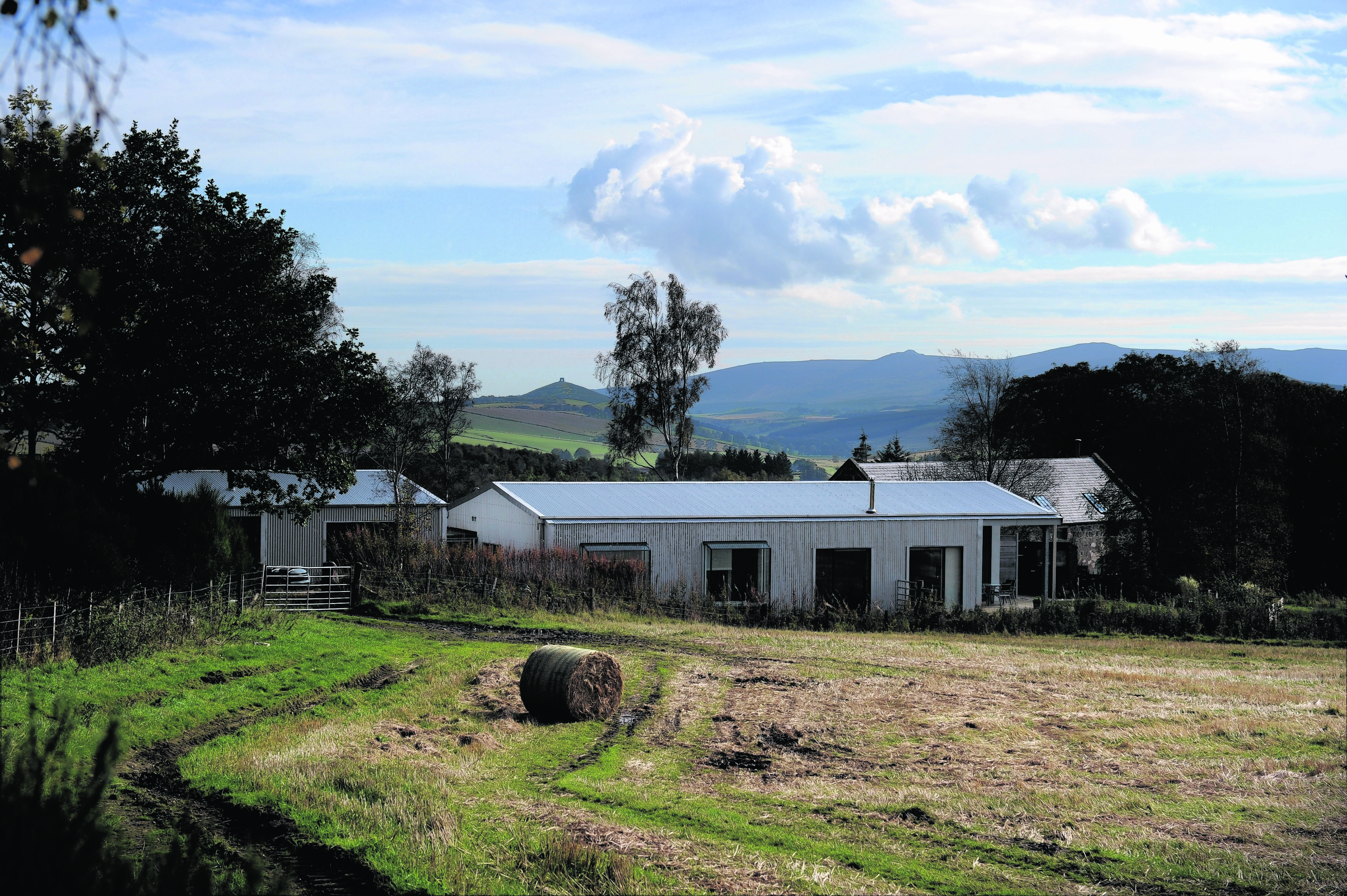 "The structure suggested the opportunity of using a modern design where as the stables had a much more traditional feeling to the finished project. So different projects suggest different things."
It would have been easy for Douglas to knock down the barn and create something from scratch. Instead he decided to convert the original structure and has ended up with something that is industrial and edgy and gives a nod to its past yet is completely elegant and sympathetic to its surroundings.
"I have done a lot of regeneration as part of my architectural practice and you just begin to get a way you like to do things. This structure suggested to me that it should be modern and one of the greatest features are the views over the landscape. It was an opportunity to do something with great big windows."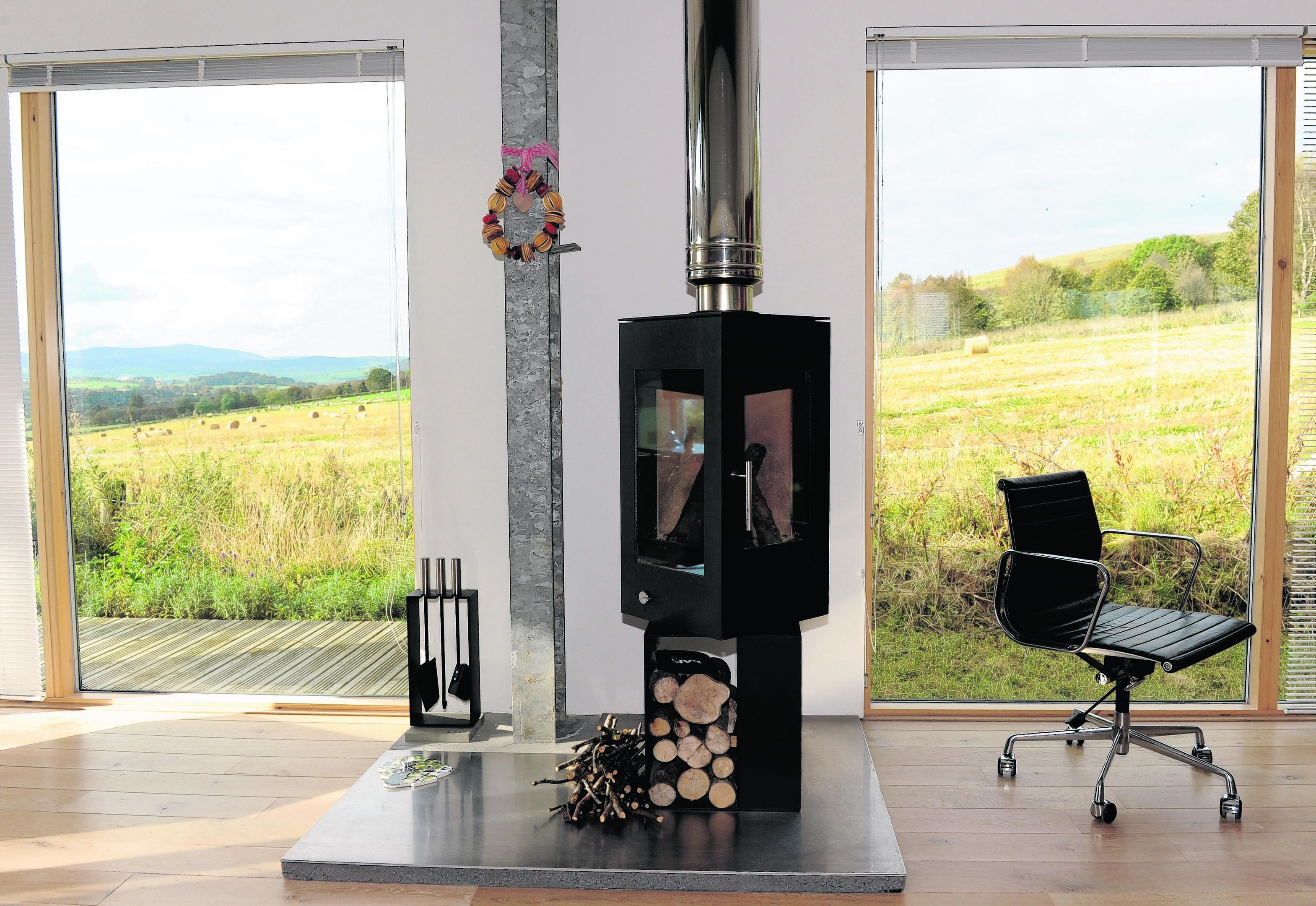 Inside, the house is equally impressive with a contemporary open plan design incorporating a large kitchen and living space, as well as four bedrooms, two en suite bathrooms and a shower room.
"It's a very spacious, comfortable house, every single bit of it has underfloor heating, so you are heated all the way up from the soles of your feet."
Next week we take a look at homes that brought a little bit of the past into the 21st century.