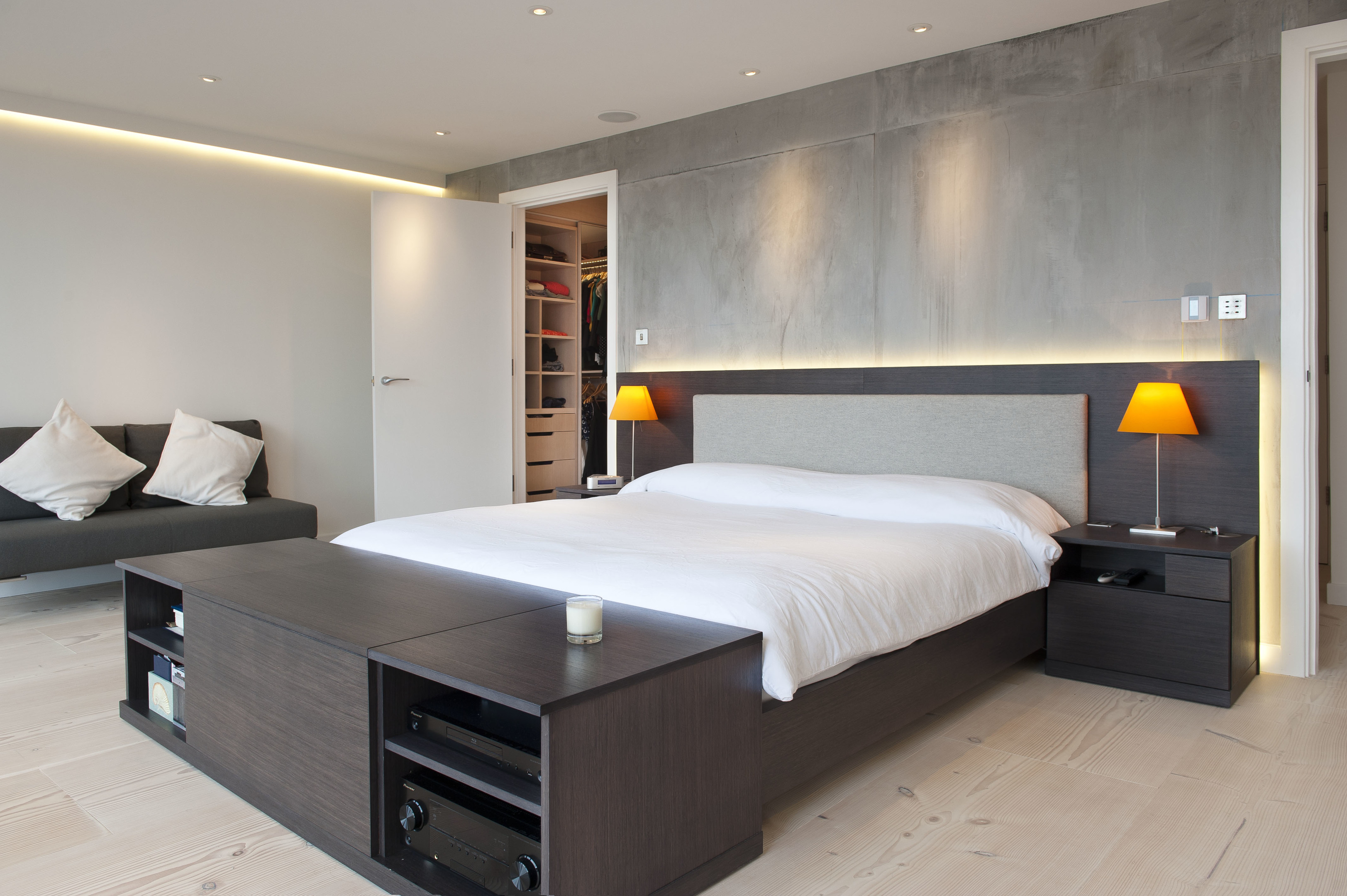 When redesigning a bedroom the position of the bed and storage in the room are the most important starting points according to Barbara Genda Bespoke Furniture.
Barbara considers these as key elements that often have an impact on each other. The smaller and more challenging the room the better it is to employ a professional. Here she shares her top tips for maximising space.
Always consider hanging needs first and foremost as you can add drawer storage for folded clothes later or buy them off the shelf, you cannot allocate a place for hanging space in the room outside the wardrobe, but you can do that with drawers. This approach is particularly important when trying to stick to a budget, as drawers bump up the price of storage and wardrobes so opt for hanging where possible.
In loft bedrooms, fitted wardrobes are a must have to maximise eaves space. Think outside the standard remit of fitted wardrobes – it can extend to eaves storage, drawers, shoe mirrored cabinets and you can even commission a storage bed.
In an ideal situation you would put a bed in a position that is not immediately visible when entering the room to allow for privacy. When planning think about your storage needs for clothes. Consider another unused room in the house to create a walk-in closet, perhaps unused eaves space.
Always optimise the position of the bed and think about the size, it is amazing how much more comfortable the extra few inches a King/Super King size bed provides and go for the widest bed you can fit.
If the room is large enough but only has one usable wall for wardrobes, it's best to separate the storage with a bed in the middle of the room with storage behind and make a feature of it.
Low level cabinets and wardrobes that don't go
all the way to the ceiling give the feeling of space and don't overwhelm the room, particularly in smaller sized bedrooms. Create a half height wardrobe with one layer of hanging.
It's important to leave sufficient space for walking around the bed and watch out for door opening distance in wardrobes. Start with the layout first, then move to finishes and materials whilst thinking of the practicalities, e.g. a bedside table surface or shelves where you can display memorabilia and personalise the room.
A breakfront wardrobe, on which the central
section extends forward, is great for concealing a chimneybreast. A bespoke design can be built to
ensure a perfect style and fit.