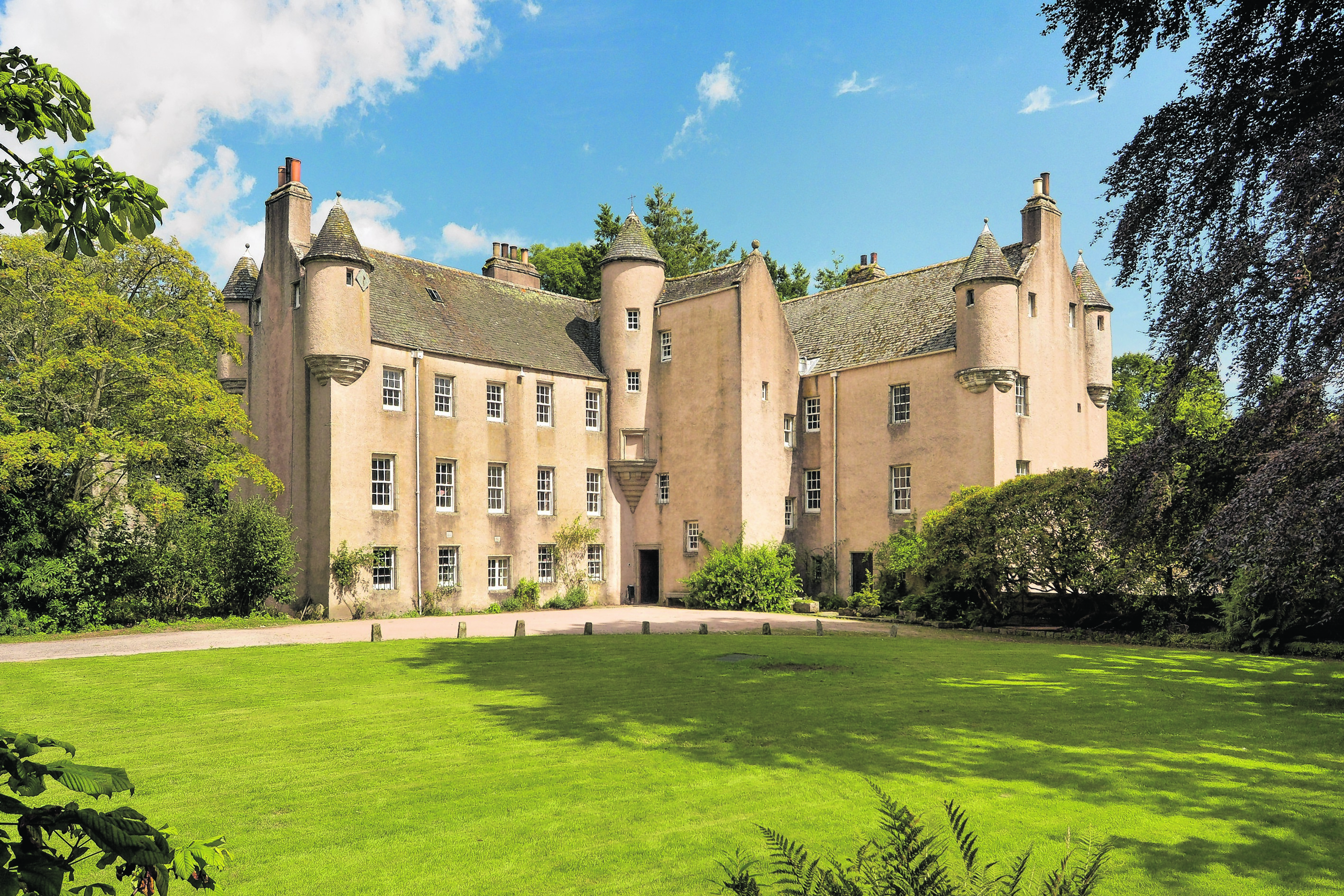 Mary McMurtrie bought this home in 1959 after falling in love with it. Now is your chance to start your own romance with this stunning home in Aberdeenshire, writes Cheryl Livingstone
It is one of the grandest homes in the Garioch and is steeped in history. And yet to many it is completely unknown.
Balbithan House, near Kintore, has sat proudly on its nine acre site for more than four decades and has been home to many families.
The most recent is the McMurtries, who bought the house in late 1959. Mary McMurtrie painstakingly restored the house and transformed its gardens into a nursery, which she ran until her retirement in the late 90s.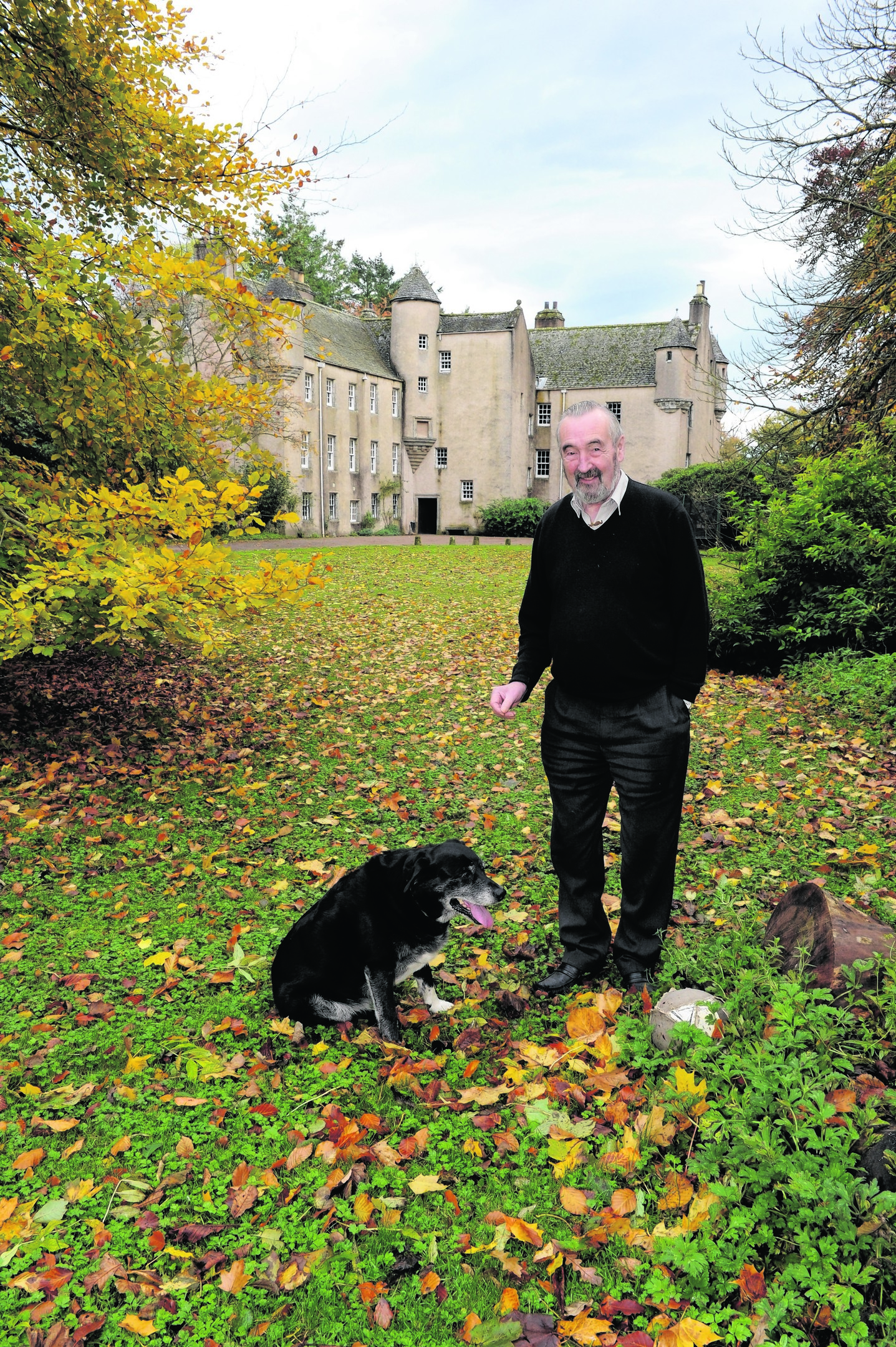 Now it is home to her son John, his wife Peggy, their son Gregor, daughter-in-law Alison and their two grandchildren.
John, 77, explained that his mother and her family had been living in Aberdeen but when the children flew the nest she decided to find a new home.
"She came across Balbithan House and just fell in love with it," he said.
"The house was in need of restoration but she wasn't put off by the work even though she'd never done anything like it before."
Mrs McMurtrie completely transformed the house and her son has continued to preserve the history that is enshrined in the walls since he took it over 25 years ago.
The grand home is a striking A-listed baronial building surrounded by stunning gardens and woodlands. It is a step back in time for those lucky enough to visit the place – and I was lucky enough to do just that.
Despite being around for many years, even people local to the area aren't aware of its existence.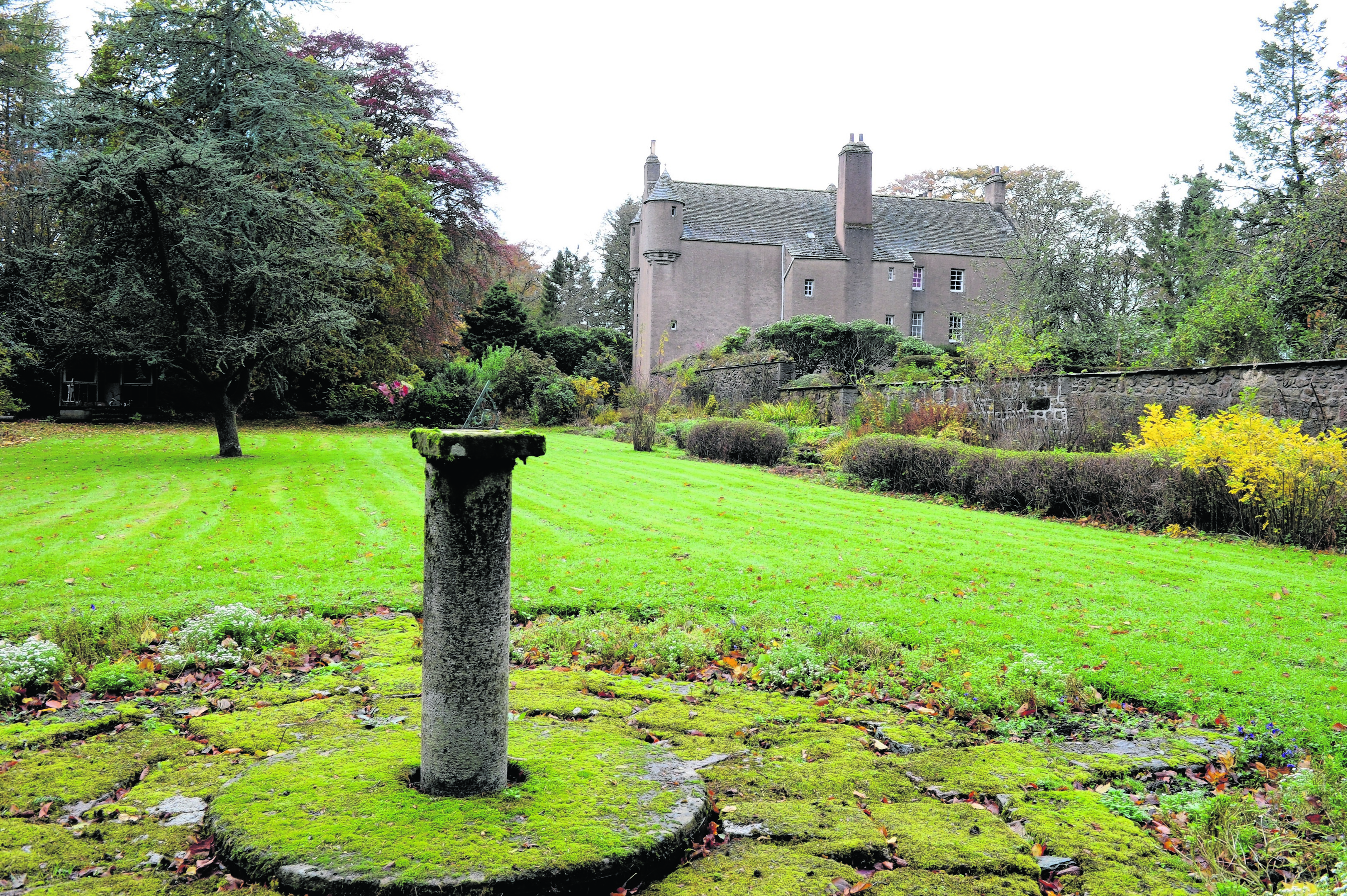 John said: "It can't be seen from the road, it's really well screened here. So over the years we've found that even people in the area don't know it exists.
"The house has always been available for people to come by appointment to have a look around. We've had lots of visitors over the years including architectural societies and the north-east library association."
The stunning home spans three levels and is filled with an abundance of charm-filled rooms and features. There is plenty of space for a growing family and if you used all the available rooms as bedrooms, there would be nine in total. The rooms are all flexible and could be used for a number of purposes. There are also a number of reception rooms – my favourite being the glorious library which, as well as being home to hundreds of books, also houses a billiard table.
The rooms are all filled with delightful period features including open fires, original shutters and in the kitchen, the original pulley system which allowed food to be transported up to the dining room.
But one of the most unique aspects of this home is the fact that it also houses its very own museum and art gallery.
It was Mrs McMurtrie who first started the museum collection which now includes hundreds of items from period lighting to kitchen utensils, clocks and old lemonade bottles. It is a collection that John hopes he will be able to find a new home for.
Upstairs, the gallery is a large space where windows lining the wall flood the room with light. Unseen work by Mrs McMurtrie has been shown there as well as other local artists. The space has also been the location for several family weddings as well as concerts and parties.
Ancient, solid and historic, and although perhaps now in need of a degree of modernisation and updating, Balbithan House is a stunning unique property offering great potential within easy striking distance of the flourishing oil capital of Aberdeen. Kintore and Inverurie are also close by, offering lots of amenities including schools, shops, supermarkets and pubs.
The house is an absolute gem and it was a real pleasure being able to walk around it taking in all its history and charm. Every room is a reminder of the lovely lives that have been lived here from the paintings of ancestors on the walls to exposed walls in the original section. It is a delightful trip back in time walking around this home and leaves you with a very lovely feeling that many families have had lots of fun living here. The house is a treasure trove of artefacts that really bring this home to life.
After more than half a decade, John and his family have decided to leave Balbithan for another family to carry on its story. The house is currently on the market for offers over £1.2million.
John added: "We have been lucky to have been able to live here for such a long time. It's been in my family for half a century now. I would have liked for it to stay in the family but that's not the way it has worked out.
"It's been a fantastic place to live, I just wish we were younger. It's sad to be leaving, but hopefully whoever buys the place will look after it and help preserve it for future generations."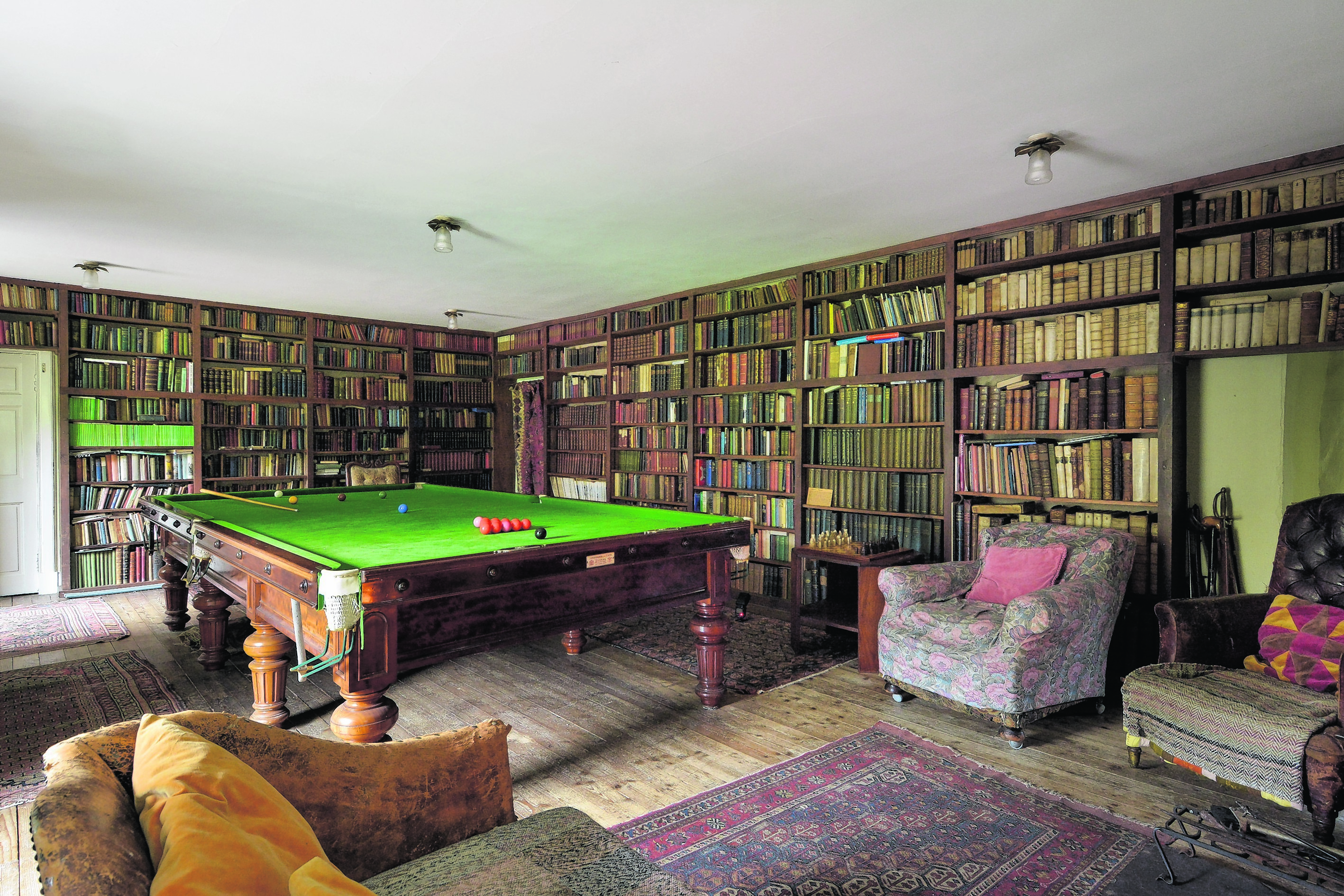 Contact: CKD Galbraith on 01224 860713.
The history
It is thought that Balbithan originally formed part of the Estates of the Abbey of Lindores but that by around 1490 it had come into the possession of the Chalmers family. At that time, the first House of Balbithan – "Old Balbithan" – stood on high ground above the River Don opposite Kintore. It is said that a cannon-ball fired from the tower of Hallforest on the far side of Kintore fell into the courtyard of Old Balbithan and the Chalmers laird of that day was so annoyed that he vowed that he would build his castle where "neither friend nor foe could find him". The Chalmers family are believed to have held the Estate until around 1696 when it passed into the hands of James Balfour, a merchant from Edinburgh who had married Bridget Chalmers. By 1699, it belonged to William Hay and, early in the 18th century, it became the property of a branch of the Gordons, one of whom, James Gordon of Balbithan, was the reputed author of the "Balbithan M.S.".
His son Benjamin, who had a long and gallant army career, became a general in 1801 at the age of 82. He entailed the Estate and William Forbes of Skellater, his nephew, became the new owner. He made considerable alterations to the house including the lowering of the roof and he was followed by his son General Benjamin Forbes. Benjamin Abernethy Gordon then became the Laird of Balbithan and did much to restore both house and garden until, in 1859, it was sold to the Earl of Kintore. In 1914, it was sold to the Duncans of Ardmurdo who gave it up during World War II, with Andrew Duncan having cut down the famous "great beech of Balbithan" mentioned in the statistical account of 1843. The Stotts of Crichie became its next owners until 1960 when ownership passed to the McMurtrie family. It is said that history has passed somewhat lightly over Balbithan in its quiet valley. Once, though, during the Covenanting troubles, it is believed to have been plundered along with Hedderwick and Lethenty by 200 of the Covenanting forces on June 27, 1640. During his campaigns in the north, Montrose is said to have made it a rendezvous where he met with his leaders.
Later, it was a refuge for Prince Charles' followers after Culloden, although it does not seem possible that there is any truth in the local myth that the Prince himself took refuge there "occupying a small room overlooking the garden and leaving his initials scratched on a window". It is believed that little remains of Old Balbithan and the present house is understood to have been altered significantly since it was built by the Chalmers around 1560. It was then a simple oblong "keep" with a large round tower at the north-west corner. In the first major alteration around 1600, the round tower was removed with only a small remnant remaining as a curved wall within the house near the main entrance. The house was extended to the north and a new stair tower was started. Around 1630, the second great alteration began which involved the building of a new wing at right angles to the existing house and stretching to the west together with some remodelling of the stair tower. This new wing was unusual in being about the same length as the older building. Early in the 19th century, the entire roof was rebuilt with the whole of the top floor being removed and the ceilings of the second storey raised significantly. Between 1760 and 1860, the interior was altered with large rooms being divided, passages added and a small addition made to the north side of the west wing for a service stair. This stair has since been removed.There is a picture that Colin took of a sketch that Mrs McMurtrie did of what the house would have looked like when it was built that could be used quite nicely with this sidebar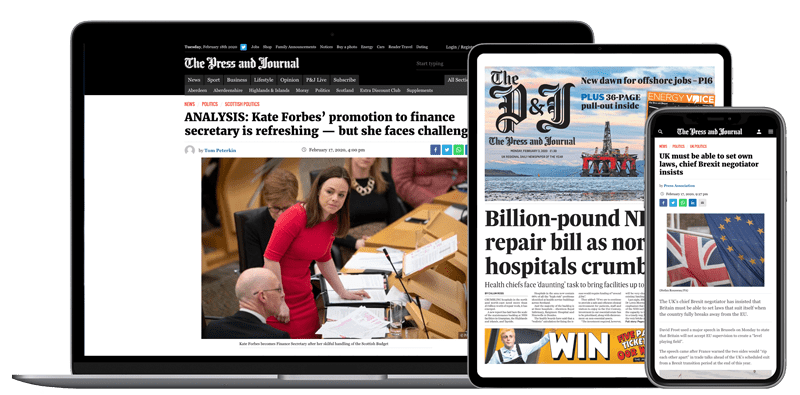 Help support quality local journalism … become a digital subscriber to The Press and Journal
For as little as £5.99 a month you can access all of our content, including Premium articles.
Subscribe