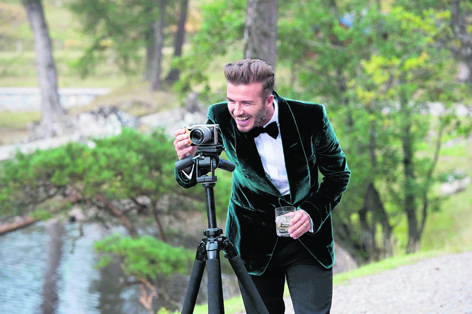 Something for everyone in Ross-shire – even global superstars
Former football legend David Beckham has advertised everything from soft drinks to underwear, but few would have guessed that he'd one day be acting as an unofficial ambassador for the Highlands.
The star can currently be seen in a beautifully filmed advert for Haig Club whisky, which features locations of various Ross-shire beauty spots, and while the ad promotes the dram, it does a fantastic job of showcasing the beauty of the area.
Beckham is seen enjoying the fresh Highland air and scenery, and it's that, along with the good quality of life which those living in Ross-shire can enjoy that makes it so appealing to many.
Your property pound can go a long way here too, with plenty of opportunity to buy a larger home for a good deal less than you'd expect to pay for a similar size house in a larger city, which makes it a big draw too.
As well as older and rural properties, there's homes of all shapes and sizes to choose from in the many villages and towns in the area, along with a raft of new homes which are being built – and quickly snapped up.
Dingwall, Alness, Tain, Strathpeffer, Muir of Ord and Beauly, are the larger towns in Ross-shire, and all are lively and attractive, with a good selection of local shops, amenities and primary and secondary schooling and many have sports centres, swimming pools and gyms.
Ross-shire is also home to a wealth of pretty villages, all accessible thanks to good road and rail networks. While the area may not be full of wall-to-wall department stores, it is home to hundreds of excellent local stores, ranging from upmarket clothing boutiques offering fashions straight off the catwalk, to those selling homemade tartan and weaves.
There are numerous supermarkets, but in addition, the area has a high number of artisan food producers, with everything from smoked salmon and local cheeses to organic vegetables, spirits and beer being made in the area.
With more than 15 primary schools and four secondary schools, including Dingwall Academy, the area is good for families.
Although it is the responsibility of parents to transport their child to school, Highland Council helps by offering free transport from pickup points to and from schools in selected areas, subject to specific criteria.
Work-wise, the area is set to benefit from the multimillion-pound expansion of the Nigg Energy Park, while the area is also a busy one for those working in green energy sector.
But for many house-seekers it's the chance to do something interesting after the working day is over that makes Ross-shire tick the right boxes.
With endless opportunities to indulge in outdoor pursuits, it's easy to see why the area is popular with everyone from first-time buyers and families to seniors and those looking to down-size.
With coastlines that dip into the Atlantic Ocean in the west and the North Sea in the east, Ross-shire stretches the width of the country and beyond, as it also includes part of the island of Lewis in the Outer Hebrides while the landscape includes everything from dramatic mountains to rolling hills and soft, sandy beaches.
And for families, rural living certainly has its advantages. There's a strong feeling of community spirit and plenty of organised events taking place in the evenings and weekends, ranging from craft or music sessions to organised group activities.
Whether you have a small garden or acres of land to roam free, a home in a rural area such as Ross-shire offers you more peace and quiet than you'll find in towns and cities and with that comes the advantage of children having more room to run, play and have fun outside without worrying about upsetting neighbours or having to dodge heavy traffic.
Taking all of the above into consideration, it's easy
to why so many people want to put down roots in Ross-shire.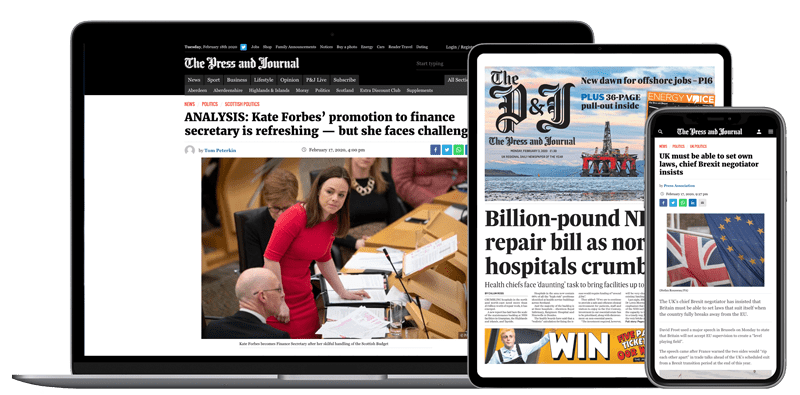 Help support quality local journalism … become a digital subscriber to The Press and Journal
For as little as £5.99 a month you can access all of our content, including Premium articles.
Subscribe