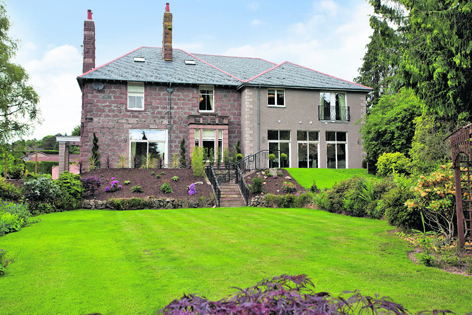 This stunning home – plus all its interiors – could be yours
Cool. That's the word I found myself constantly saying as I walked around Toftwood, a six-bedroom pink granite home in Milltimber.
Thanks to the efforts of interior designer Justine Winter and her team, it has been magically transformed into an uber stylish and ultra exuberant family home.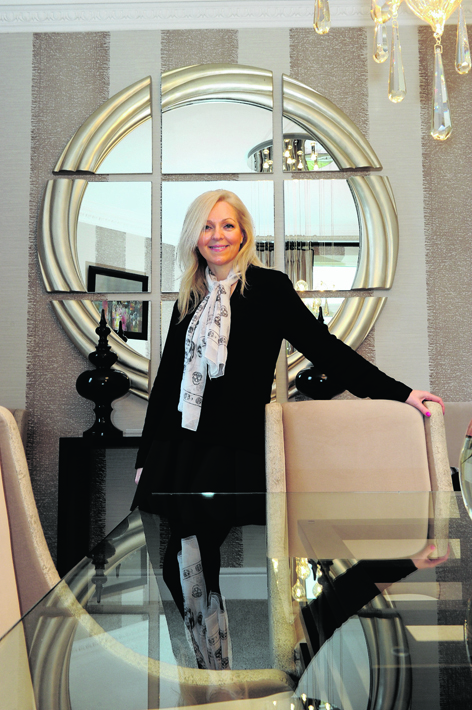 The house was bought by her husband Steve in 2009 and was initially going to be the couple's family home. They applied and were granted planning permission to add an extension, but during the process found another home up the road that they eventually moved into.
As work had started, and with an intention to rent Toftwood out, the pair continued with their plan to bring the historic home into the 21st century.
Justine, who owns Orchid Newton, said: "Toftwood was a name of a village where I'm from so obviously it was meant to be.
"It was a beautiful home when we bought it. I mean, it's a pink granite home in Milltimber, so of course it was beautiful. The previous owners had taken good care of it. But it was just at a point in its life when it needed to be modernised. It got new wiring, new plumbing, new heating and so on."
You would never know it had been extended, however, which is the way Justine likes it. Even after being told there was a newer part to the house, I still couldn't work out where it was while walking around it. She explained that when adding something old to something new, she likes it to blend "seamlessly".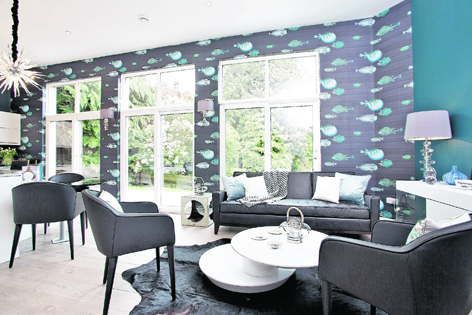 The theme – animals – that Justine has chosen for the house, certainly helps with that connection. In every room there is some kind of animal, whether it be in the wallpaper, ornaments or soft furnishings. It is cleverly done so as not to become gimicky, rather it brings elegance and creativity to every room.
Having designed homes since buying her first one when she was 21, Justine admits that she has no specific look but judges what the house itself needs and deserves and also what the future family that will live there would want, too. And having lived in Aberdeen for the past six years, she feels she has got an insight into what the Granite City family wants.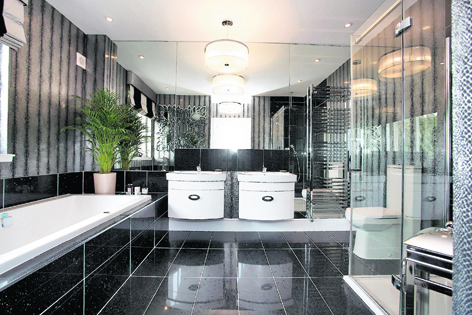 She said: "So in Aberdeen, families like luxury, they like good quality, they like things where possible to be made and bought locally. I've tried to do that here, even the labour was local.
"I have thrown in a couple of Marmites though, things that people are either going to love or hate. But I think you have to be bold and brave with interior design such as using bright colours and unusual wallpaper. For example, in one of the bedrooms, which is quite a traditional room, there is a Banksy cushion. People are going to like that or not.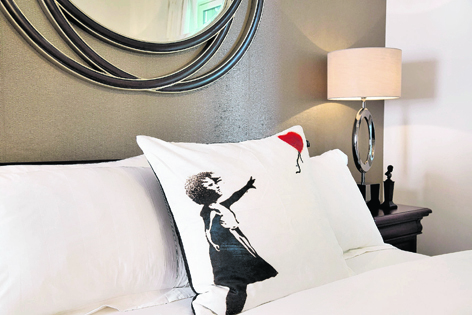 "As a designer you should be pushing the boundaries with your client's needs in mind. The ultimate goal is to create a home which someone doesn't want to leave. You should always be trying to inject a bit of fun into your home, you want people to come in and feel relaxed and welcomed."
After a tour of this amazing home, I can definitely confirm that the house is welcoming, homely, elegant and fun, all rolled into one. Every room has been given a luxurious makeover making them different to anything I've ever seen.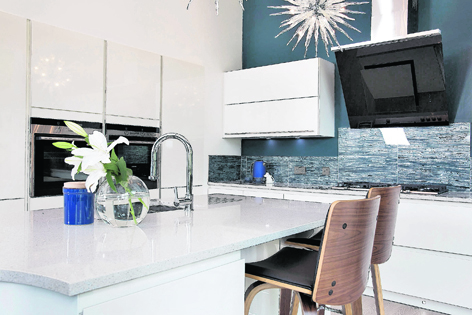 I was totally blown away with the kitchen which
features bold blue wallpaper with little fish decorating the wall. Not only does it make the room, in Justine's word, "funky", it also creates a lovely frame around the large window and patio doors and the views of the stunning gardens outside.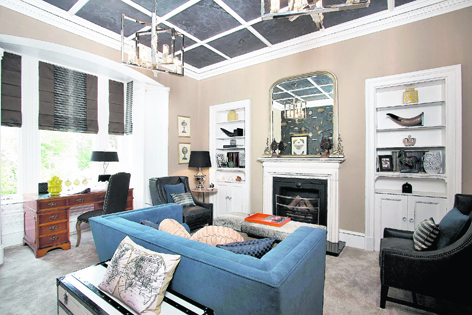 Equally impressive, and a particular favourite of Justine's, is the study/sitting, room which has a cosy open fire and more fantastic wallpaper, this time hot air balloons. Every space has been given some love and attention, even the ceiling which has been given a clouded sky effect.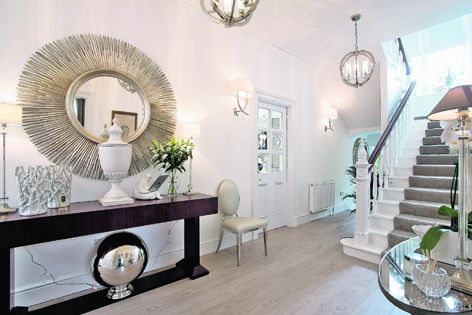 Other rooms of note include the six individually designed bedrooms, gorgeous en-suites, family bathroom and shower room plus a large open space on the second floor which would make a great teenage den or "man cave".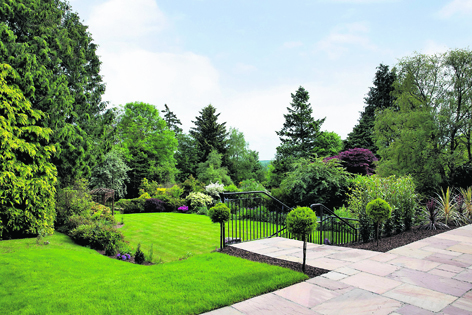 Outside, the garden is to the south of the house and is very private with mature borders. A large paved terrace is accessed from the kitchen and dining room through sliding doors and spans the southern aspect of the property.
The gardens lead to both the Deeside Railway, great for walking dogs or a day out with the children, and the River Dee. There are also exceptional views of the Dee and surrounding area from many rooms in the house.
Toftwood occupies an elevated, peaceful and private site in the desirable western suburb of Milltimber. There are excellent shops within two miles including a small M&S food shop in Peterculter. Leisure facilities nearby include Deeside Golf Club and Kippie Lodge Sport and Country Club.
The use of bright colours and exciting animal theme are definitely my favourite aspects of the design of this home, mostly because Justine has got the balance just right.
She said: "The theme has been used very subtle in some rooms because I didn't want to over design. I mean, I could have put a stuffed bear in the hallway and that would have been over designing.
"People are frightened of colour but I love it. I love oranges and purples and just think why would you want to live in a beige and cream world?"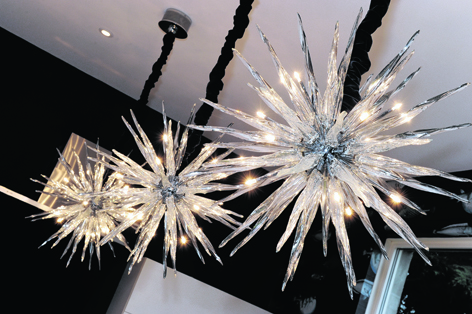 While renting may have been their initialidea, due to unforeseen circumstances, that never came to fruition and now the house is on the market for offers over £1.75million.
And while they wait for the right buyer to come along, Justine has put the house to good use by using it as a portfolio of sorts for her interior design clients.
"I had the business plus the house was so beautiful and I didn't want to just hide it away, I thought I would use it to show potential clients but it was never intended to be a show home," she explained.
On top of the asking price, the potential home owners also have the chance to buy everything inside the house as well. Justine decided to try something new and sell the house and its contents, something that may not be that common in the private housing market here but definitely is around the globe.
Justine said: "In America, building a house and then hiring an interior designer is a big trend over there. David Beckham recently hired Kelly Hoppen to design his house in LA and then he just moved in. In America, that's what they do.
"Everything is for sale, you can even buy the pillow cases and towels.
"It's an ideal way of doing it for someone who is working abroad and wants to buy a house to come home to, but doesn't want all the hassle of bringing their furniture back across. This house is ready for them. All they need to do is bring their suitcase."
While this may never have been Justine's family home, she still has a certain attachment to it and will be sad to say goodbye. For as she explained, she has poured her "heart and soul into it".
"When I take on a project, I just live it. I constantly look at magazines and houses that are for sale. I just love it," she said.
"I wake up at 4am thinking about wallpaper. I bought my first house when I was 21 and it's all I've done all my life.
"Interior design is great because you might not know what is wrong with your house, it might be just the one room that doesn't feel right and it might be something as simple as a rug that is too small for the room or your sofas aren't comfortable. An interior designer can come in, get to know you and your needs, and can change the way you feel about your home. It's amazing."
Contact: Strutt and Parker on 01330 826800.