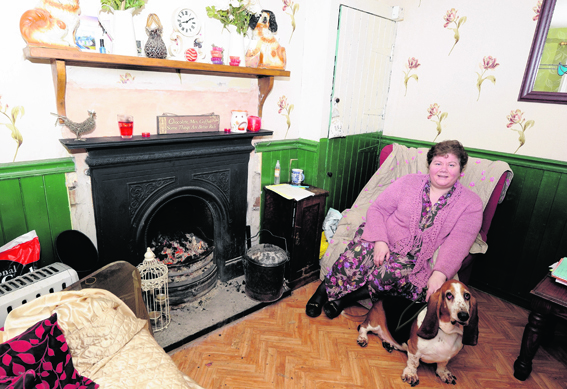 Catriona Mackay tells us why it is a big wrench to leave her historical home near Huntly
It started with a simple phone call. Catriona Mackay told me she was selling her cottage by auction and she had discovered lots of history about it. I was hooked already.
After a very picturesque drive from the city out to Corse, I found the home in question – Souters Cottage, Templeford, Corse, Huntly.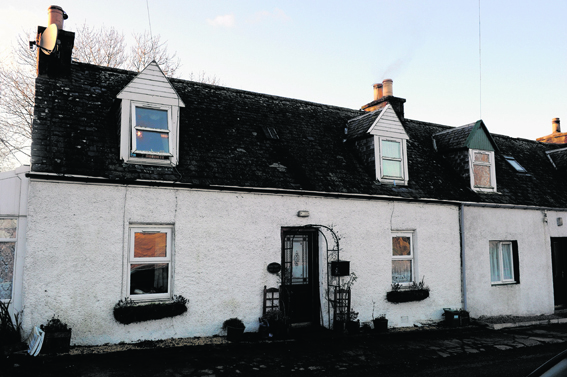 I was instantly intrigued about what lay behind the door and soon discovered it was a lot bigger than it seemed from the outside.
After greetings were exchanged – and I was reunited with Catriona's car, Pippa, an Old English White 1958 Wolseley 15/50, which has featured in the pages of Your Car – we grabbed some seats in front of the cosy fire in the lounge and Catriona began her story.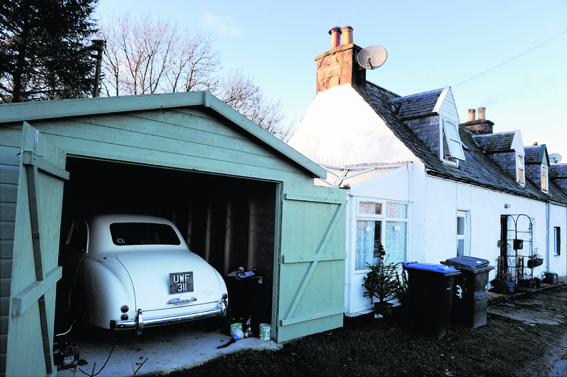 The 47-year-old explained she moved up north from Cambridge 20 years ago when her mother became the minister of the church in Auchaber.
She would walk past a little row of cottages and think how lovely it would be to own one. Her dream came true when one eventually came on the market and she scooped it up for an incredible £22,000 15 years ago.
"I thought they looked very traditional and old fashioned. I like that kind of thing. And when I got in here, I fell in love with it. It has a certain feel about it," said Catriona, who does clerical work for the social work department at Aberdeenshire Council.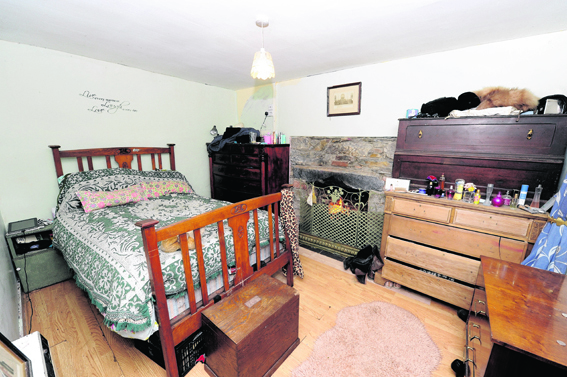 Her journey into the past began when she started looking into the history of a man called Alexander Wishart who was a local minister at Forgue Free Church during the Victorian period.
She said: "I got very interested in local history and thought it would be fun to find out about my house. I looked at censuses, birth and marriage certificates and the hearth tax which goes back to the 1600s.
"I looked at maps as well. We discovered that the house was in the 1900 ordnance survey map."
While she has yet to discover just how old her house actually is, she did find out there has been a house of some sort on the site since 1760.
"We know it was dilapidated in 1843 as it was mentioned in the minutes of the local Free Church," she explained.
"In 1843, they built the church and then people said 'Well now we need a school'. They looked at using this house and the one next door for the school but in the notes it said the building was too dilapidated and would cost too much to do up.
"The two cottages were owned by the estate of Templeland and were let out to artisans so we had coachmen and housekeepers in here and finally tailors."
Among Catriona's findings is an advertisement from the local newspaper from 1901 detailing that the house was available to let.
Catriona explained the first tenants listed in 1851, was the Faskin family, then the Mackies in 1881 and then a Charles Chapman in 1898 who lived there with his wife, Lily, and six children.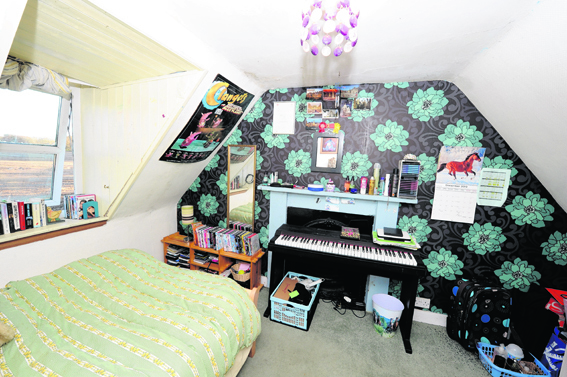 While the house does have three bedrooms, it seems unimaginable that eight people could have lived there at one time.
"It's funny, I complained about having three children here and they had six," Catriona added.
It was then left to and subsequently bought over by William Murray who was a shoemaker originally from Keig. The name is still fairly well known around the area, Catriona told me.
The house then passed to his son-in-law John Meldrum, and later left to his son, Alexander, in 1944.
Since then, it has passed through a number of hands before becoming the home to Catriona and her three children, James, Rebecca and Beth, 15 years ago.
But it is this family of souters which Catriona seems to have taken the most interest in.
She said: "The souters must have been very interesting. We still find stuff from them in the garden. They had a shop where the conservatory is now. They would sell horse feed and sweeties, anything you may need."
While owning this historic home, Catriona has managed to put her own stamp on it – rebuilding the front walls, replumbing and rewiring as well as replacing the windows and front door and adding the conservatory and garage – still retaining the building's charm and character.
Features such as open fireplaces in the lounge and ground-floor bedroom are allowed to take pride of place in the rooms while the bathroom has a more contemporary feel.
Catriona said: "I love the lounge. I spend most of my time in here. The open fire is brilliant. It's so cosy.
"It's a great family home, the children loved it here. They went to the local school and then on to secondary in Huntly. We have lots of happy memories, it's just a really happy house."
This, however, is not a home that is ready to move into. It has development and restoration project written all over it.
Catriona said she would love to have completely restored the three-bedroom cottage, including building a new kitchen, but she has decided to sell her beloved home to join her new partner, Phillip Ladanowski, down in Manchester.
Her new home will be a far cry from her quaint little cottage in rural Aberdeenshire – she is moving to a more modern house which has a bit of character but no history at all.
"It was a big decision to relocate to Manchester, it's going to be a big wrench."
She may be leaving Souters Cottage, but her time there will now become part of the history books, like all the other families Catriona found out about during her search. And maybe years down the line another owner will decide to investigate the story of this quaint cottage and will come across the McKays who lived here for 15 years.
"It would be fantastic if years down the line someone else decided to research the history of the house and saw my name there," she said. "It would be great if they looked me up."
The house is being sold at auction with SVA Auctions in Edinburgh on February 25 for a guide price of £60-65,000. For more information, phone 0131 624 6640.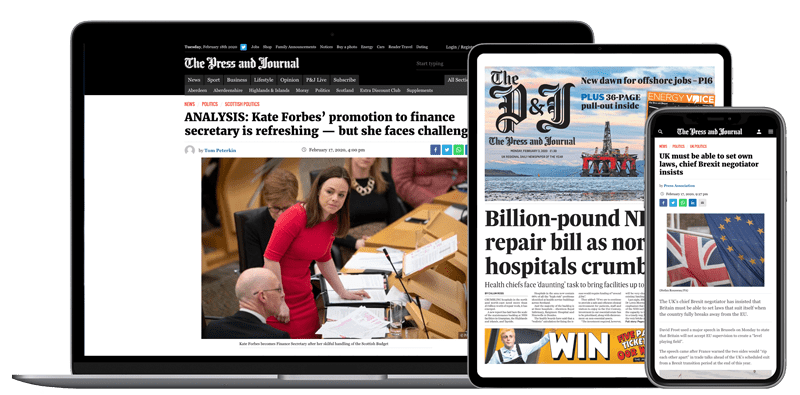 Help support quality local journalism … become a digital subscriber to The Press and Journal
For as little as £5.99 a month you can access all of our content, including Premium articles.
Subscribe