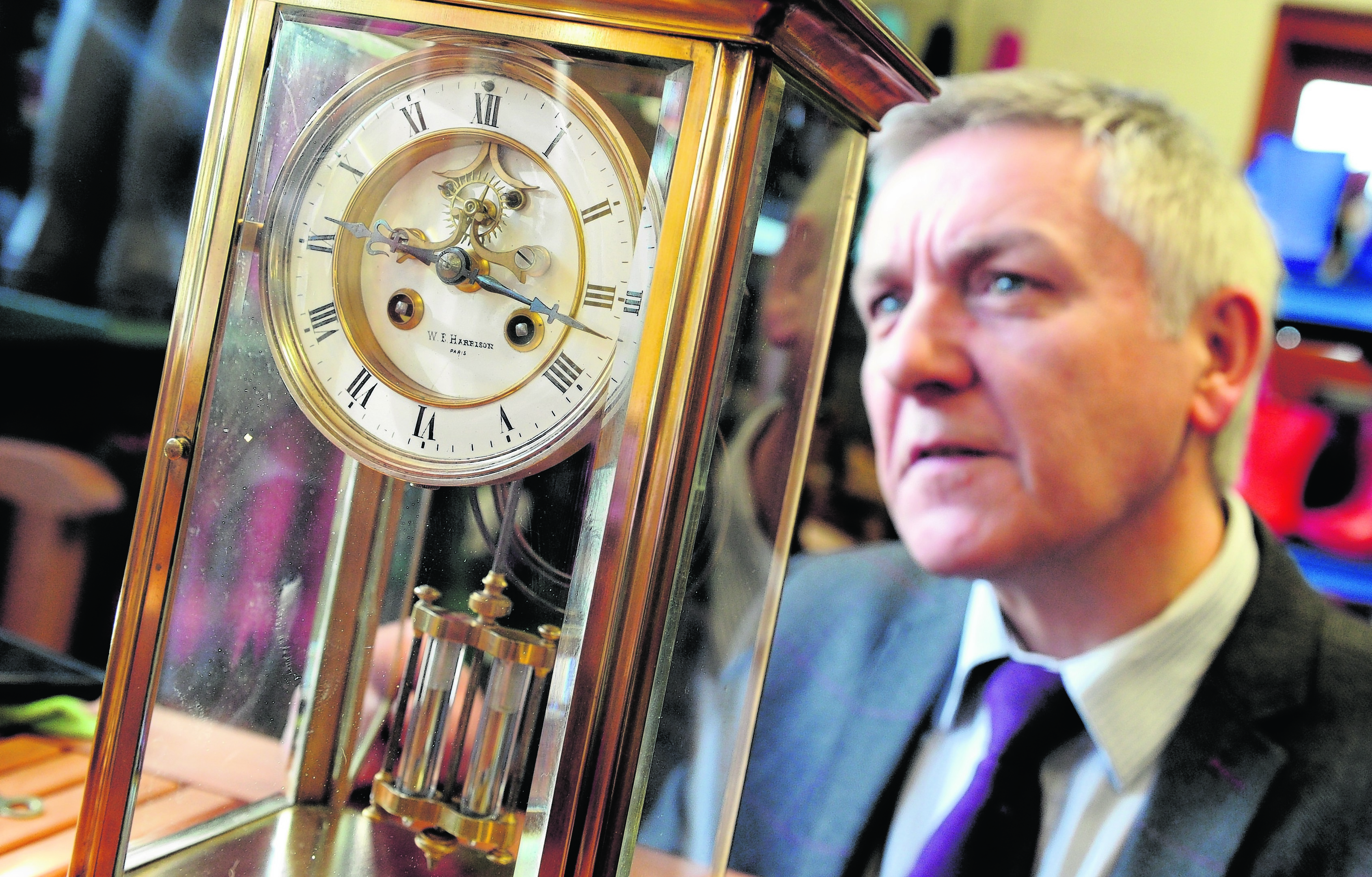 Relatives of the creator of the watch that made TV's Del Boy into a millionaire were among those receiving valuations on their treasures in the north and the north-east last week.
Antique experts from Bonhams visited Kellockbank Country Emporium at Culsalmond, Insch, and Simpsons Garden Centre in Inverness and were on hand all day to speak to customers.
Andrea Clark, nee Harrison, visited the Kellockbank Country Emporium with husband Andy and 20-year-old son, Aaron.
Mrs Clark is a descendent of John "Longitude" Harrison, who created the watch that made Only Fools and Horses brothers Del Boy and Rodney's dream come true in their Christmas special in 1996. After finding the long-lost 18th-century Harrison marine watch, the brothers sold it at auction for £6.2million.
The Clarks brought with them a four-glass brass mantle clock created by another Harrison relation, this time William Harrison.
Specialists were able to tell them that the mechanism inside the clock is actually from Paris, and William would have made the case around it. The family always wondered what the French connection was, as it says on the clock: William Harrison, Paris."
They also brought with them paintings by Andrea's father, Ian, and a Rolex Tudor military watch belonging to her 16-year-old son, Kyle.
Ian Glennie, head of the Asian Art department at Bonhams, said the valuers had been kept busy throughout their Aberdeenshire visit.
He added: "We saw lots of jewellery and some decent bits of Asian Art including snuff bottles, ivories and Kangxi blue and white porcelain.
"Taken in were a set of six silver tablespoons assayed in 18th-century Wick, each spoon had a value of around £500. Also a collection of 18th-century tea caddies."
Marianne Bell, who owns Kellockbank, said there had been a great reaction to the event. She added: "We had people waiting outside from 9am; it has been fantastic. Some of our regular customers who didn't know it was on actually dashed back to get some items to be valued. This is the first time we've done this, so it has been great."
It was a similar success story during the Inverness leg of the visit, when more than 40 people turned up at Simpsons Garden Centre to speak to specialists.
Gordon Mcfarlan, director and senior valuer from Bonhams, said: "As well as the items which people leave with us for sale, we find that these visits are very useful for establishing contacts and the visit produced a number of requests for home visits.
"Among the items left for sale were a rare set of Japanese woodblock prints, a 17th-century brass lantern clock, a painting by the celebrated Scottish artist Maclauchlan Milne, a fine pair of taxidermy ptarmigan, and an Indian silver teaset decorated with marijuana plants."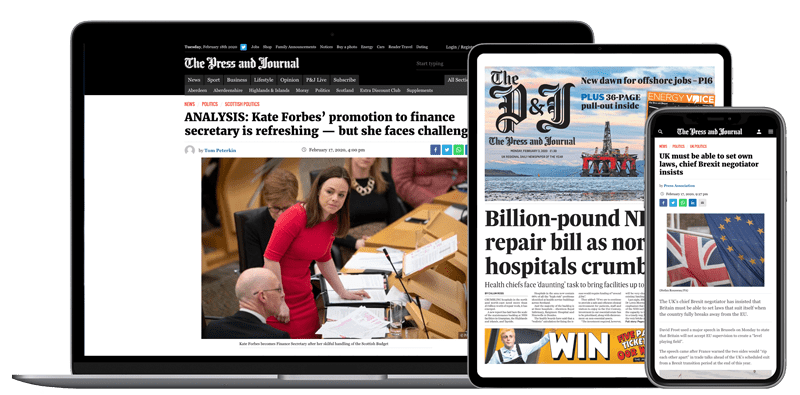 Help support quality local journalism … become a digital subscriber to The Press and Journal
For as little as £5.99 a month you can access all of our content, including Premium articles.
Subscribe