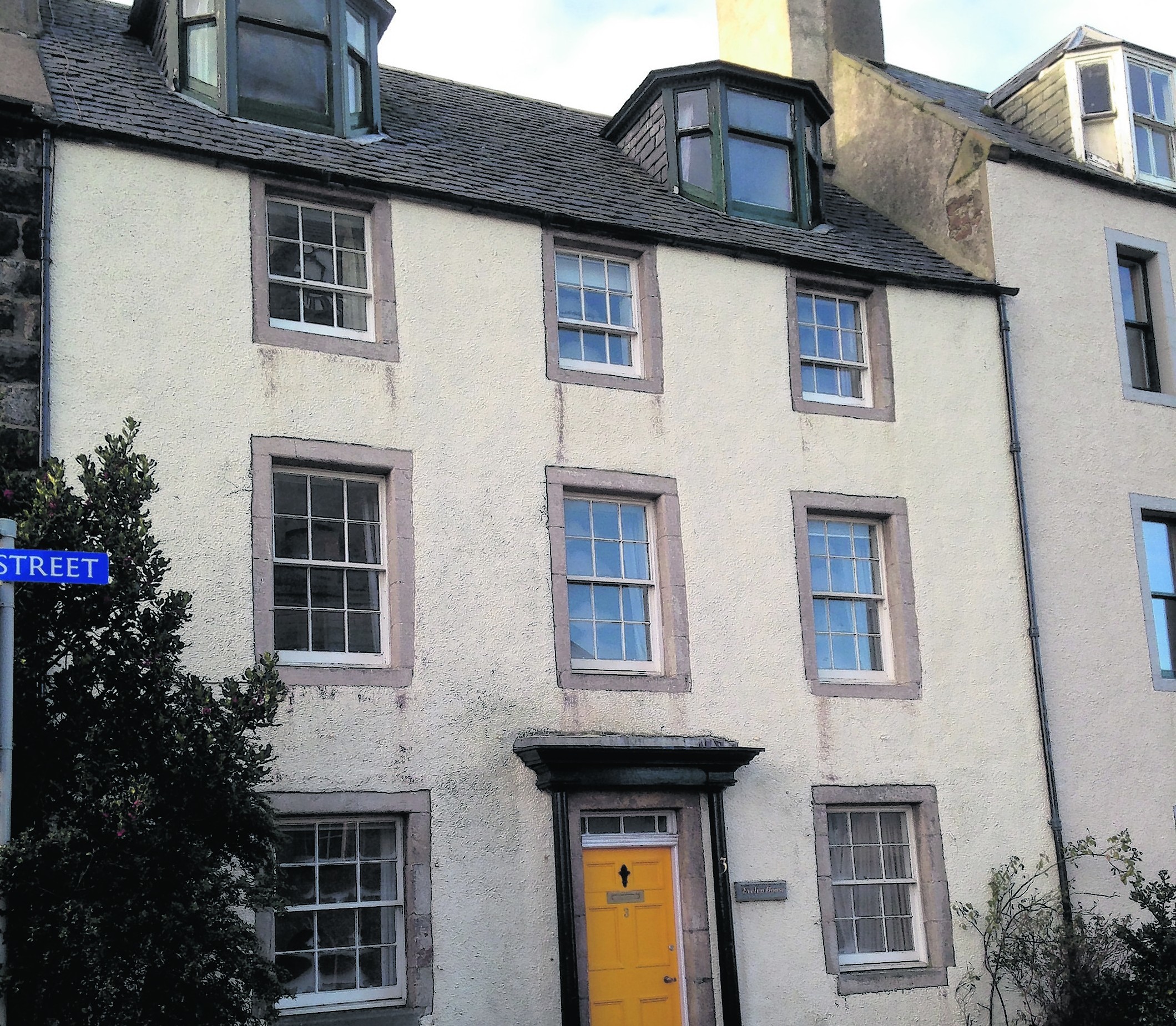 This stunning eye-catching period home in Banff could be yours for a bargain of a price, writes Cheryl Livingstone
Most days, I will walk down a street and not notice any of the buildings I pass by. But Evelyn House is one that will definitely make you stop and take a second look.
The stunning Georgian grade B-listed home is located at 3 High Street in Banff and is a three and a half storey townhouse built around 1764. It is one of the best examples of a Georgian facade in this part of Scotland, so even if you are not in the market for a new home, it's worth a trip to Banff regardless.
It is thought that Evelyn House and the two adjoining houses were built as winter residences for the local land owners, who in the summer months lived on remote country estates.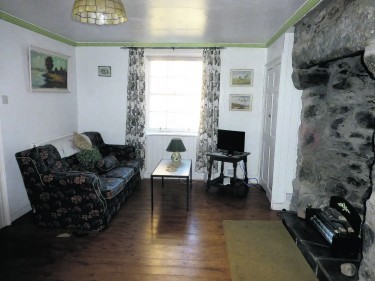 These estates became inaccessible in the winter months and a second home in Banff was a convenient luxury, particularly as they were less than a mile from Duff House, seat of the Earl of Fife, who held magnificent reeling and shooting parties. His guests could attend these winter parties without having to travel back through thick snow to their far-off estates. So basically Evelyn House was the original crash pad.
Around 1800, the houses were occupied by the military and were opened up with inter-communicating doors, staircases and passages, before being converted back to private houses in the late 1800s.
In recent years, the house has been operated by the owners as luxury self-catering accommodation for which it is well suited, being popular with golfing and fishing parties and accessible to local shops and services. It would also make someone a very impressive family home.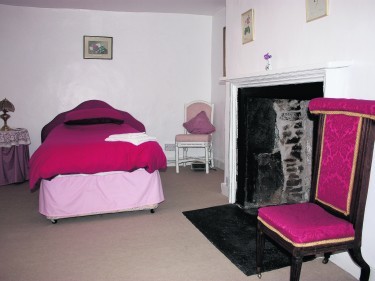 The house has been sympathetically modernised and improved, while retaining many of the traditional features. It has four bedrooms, three reception rooms, two bathrooms, new kitchen and two WCs. Outside the house, which is on the market for offers over £180,000, there is a small front garden and enclosed patio garden at the back. Off-street parking is on a low-cost season ticket available in the public car park. There are also free green parking spaces available.
Banff is situated on the Moray Firth coast on the north-east side of the mouth of the River Deveron and is renowned for its historic and tourist interests. The town has a wide range of shops, primary and secondary schools, swimming pool, and a marina at Banff Harbour.
The region also offers superb salmon and sea trout fiishing on the famous rivers Spey and Findhorn and on the doorstep the River Deveron. For the golf enthusiast, there are excellent courses all along the Moray and Banff coast with renowned local courses at Duff House Royal and Macduff.
Contact: Smiths Gore on 01343 823000.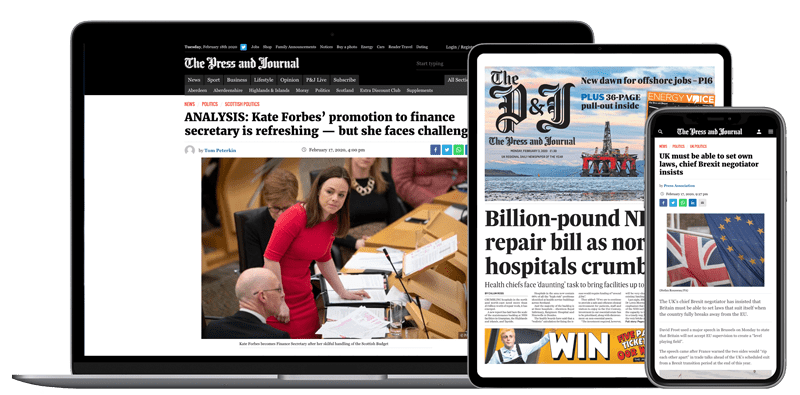 Help support quality local journalism … become a digital subscriber to The Press and Journal
For as little as £5.99 a month you can access all of our content, including Premium articles.
Subscribe