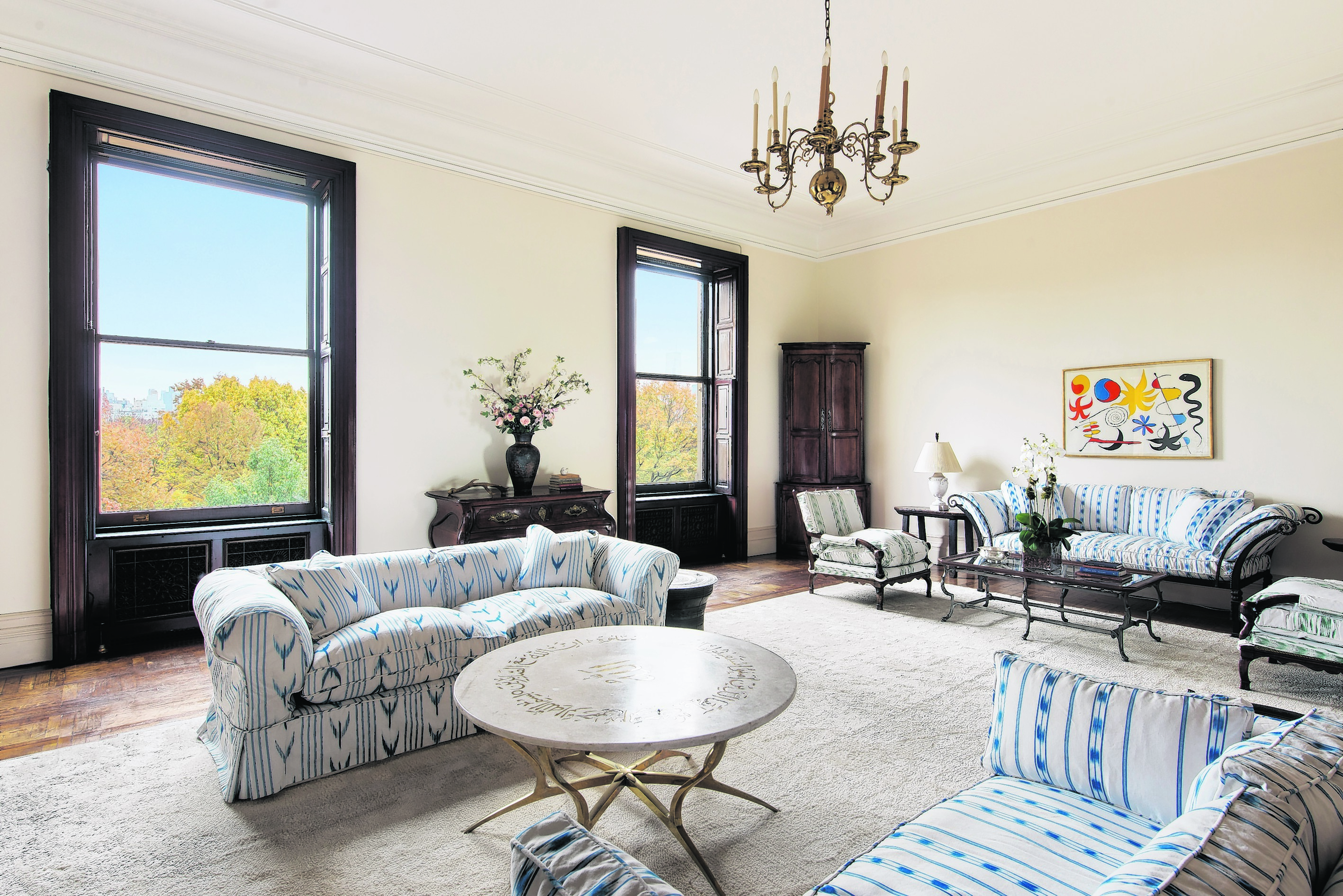 Hot on the heels of our recent Stateside feature about Donald Trump's first mansion coming up for sale comes another glamorous property, Hollywood actress Lauren Bacall's long-time home in The Dakota.
The Dakota at Central Park West in New York City is one of the most prestigious residential addresses in the world and has a long history connecting it to some of the world's most powerful business, sports and movie star owners.
The building's design is a mix match of French Renaissance, German Gothic and English Victorian steep-pitched roofs, dormers, moldings, balconies, pavilions and a Dakota Indian figure watching over the main entrance.
Built in 1884 in the boondocks, far away from the most popular areas of Manhattan, the idea and construction of the building was from Edward Clark, co-founder of the Singer Sewing Company, who did real estate on the side.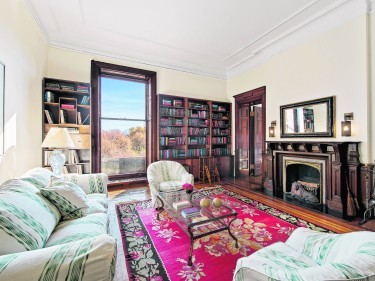 The Dakota has been the home for dozens of celebrities including Leonard Bernstein, John Madden, Rosemary Clooney, Judy Garland and Roberta Flack. John Lennon and Yoko Ono moved into the building in 1973 and lived there until John was murdered outside the building's 72nd Street entry in 1980 by a deranged fan; Yoko still has a home there.
The building's exterior was filmed as the home of Mia Farrow's character in the cult horror movie Rosemary's Baby, while Stephen Birmingham's best-selling 1996 book, Life at the Dakota: New York's Most Unusual Address, chronicles the building's history and cast of the rich and famous who have lived there.
One of the most famous long-time residents was the sultry, contralto-voiced Lauren Bacall. She began her long career as a model doing covers for Harper's Bazaar and Vogue before getting her first acting job at age 19 in To Have and Have Not.
Her sultry voice and the Bacall "look" – two qualities that made her stand out – came about in interesting ways. When she was first discovered, she had a high nasal pitch that required a two-week session with a voice coach to correct, and unless she looked down first before looking up, she shook so hard from nervousness, it was the only way she could control the shaking.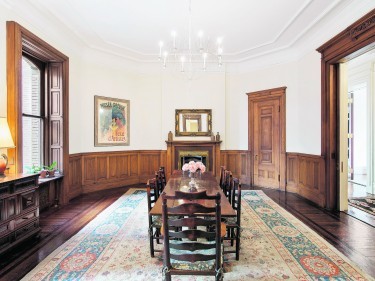 Much to her surprise, Lauren was an immediate star. Her best-loved films include Key Largo and The Big Sleep with co-star Humphrey Bogart, who she married in 1945 and stayed together until his death in 1957.
Lauren passed away last year, aged 89, in her apartment in The Dakota where she lived for 53 years. Her nine-room, three-bedroom, four-bath apartment with almost 100 feet facing Central Park is now for sale and priced at $26million.
The large apartment retains 19th-century features such as 13-foot ceilings, foyer fireplace, 11-foot pocket doors, wainscoting, original butler's pantry, plaster moldings, shutter-framed windows and hardwood flooring.
The house also has a 70-foot long gallery which opens to the major public rooms including a library, great room and formal dining room. There is also a Juliette balcony that opens to offer treetop Central Park views.
Contact: TopTenReal EstateDeals.com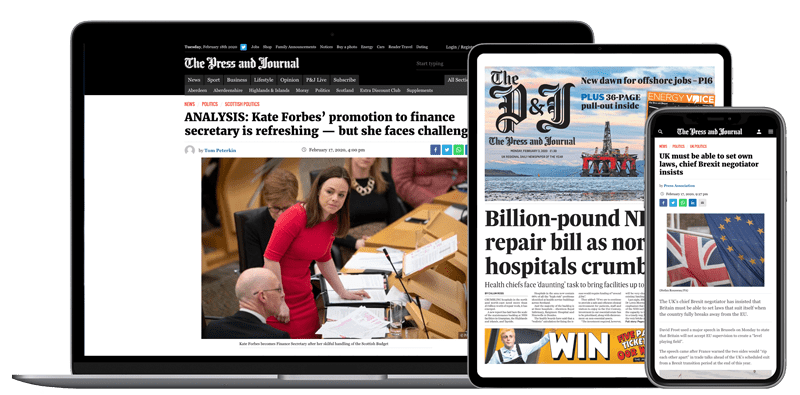 Help support quality local journalism … become a digital subscriber to The Press and Journal
For as little as £5.99 a month you can access all of our content, including Premium articles.
Subscribe