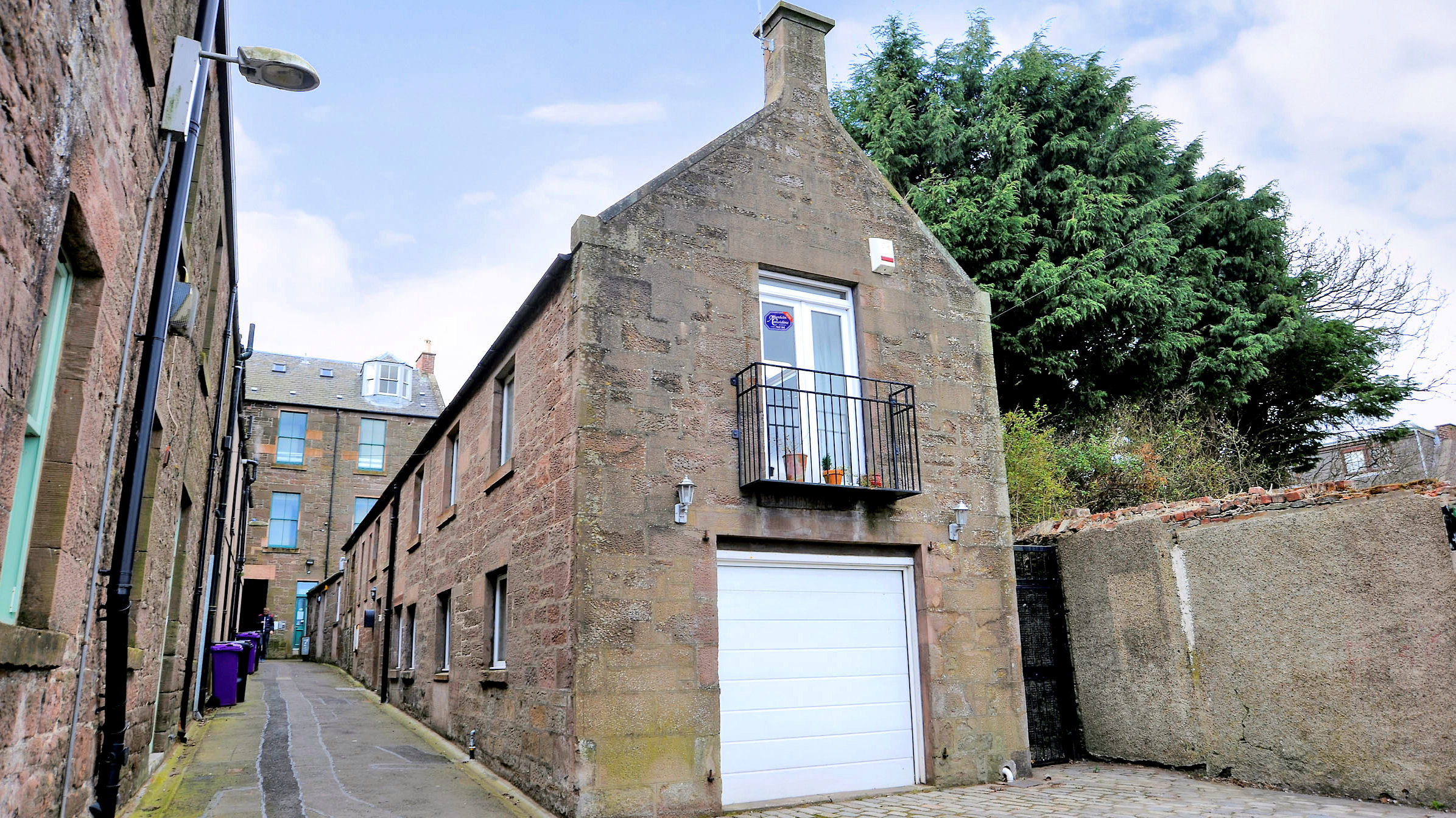 In recent times I have noticed an increase in a certain kind of post on social messaging sites.
The post I refer to is the one where there is a picture of the exterior of a house with the headline "I thought this house looked normal before I saw what it looked like inside". Or something along those lines anyway.
I always click on them and look inside. Let's be honest, who wouldn't? So I've seen homes that are tiny looking from the outside only to find inside is amass with space and there's been crazy interior design like the house with a "Coca-Cola" theme in every room.
I always wondered if these houses exist in our neck of the woods – and then I found the answer to my question in the form of 4 Queens Close in Montrose. Now from the outside this building looks quite "slim" and maybe some people might think it looks quite small. So all I can say is take a look inside.
This unusual looking building is in fact a former coach house and is actually deceptively spacious. So spacious in fact that it houses three bedrooms. It really is a true hidden gem which has an abundance of character and quality finish throughout. It is a pleasant surprise for all that visit.
Inside is a treasure trove of delightful features. First up is the open plan layout of the kitchen and lounge which makes the most of the elongated nature of the building and seems to go on forever. The current owners have been very clever with their interior design allowing each "room" to have its own identity and space without having to put up any walls to separate them. It is a wonderfully bright room thanks to a number of windows and a Juliet balcony – another great and surprise feature.
The elegant master bedroom features fitted wardrobes and an stunning en suite bathroom with three piece white suite including free standing bath and walk in shower compartment. The ground floor hall, with storage cupboard leads to a further two good sized guest bedrooms, one of which is currently used as a home office. And for offers over £149,995, you also get an integral garage which provides excellent storage and workspace as well as
secure parking.
It is a great home with lots of charm, character and style that is on for a great price. It would be ideal for first time buyers, those looking for a unique family home, those looking to downsize or a great opportunity to get into the buy to let market.
Contact: Aberdein Considine on 01569 766166.