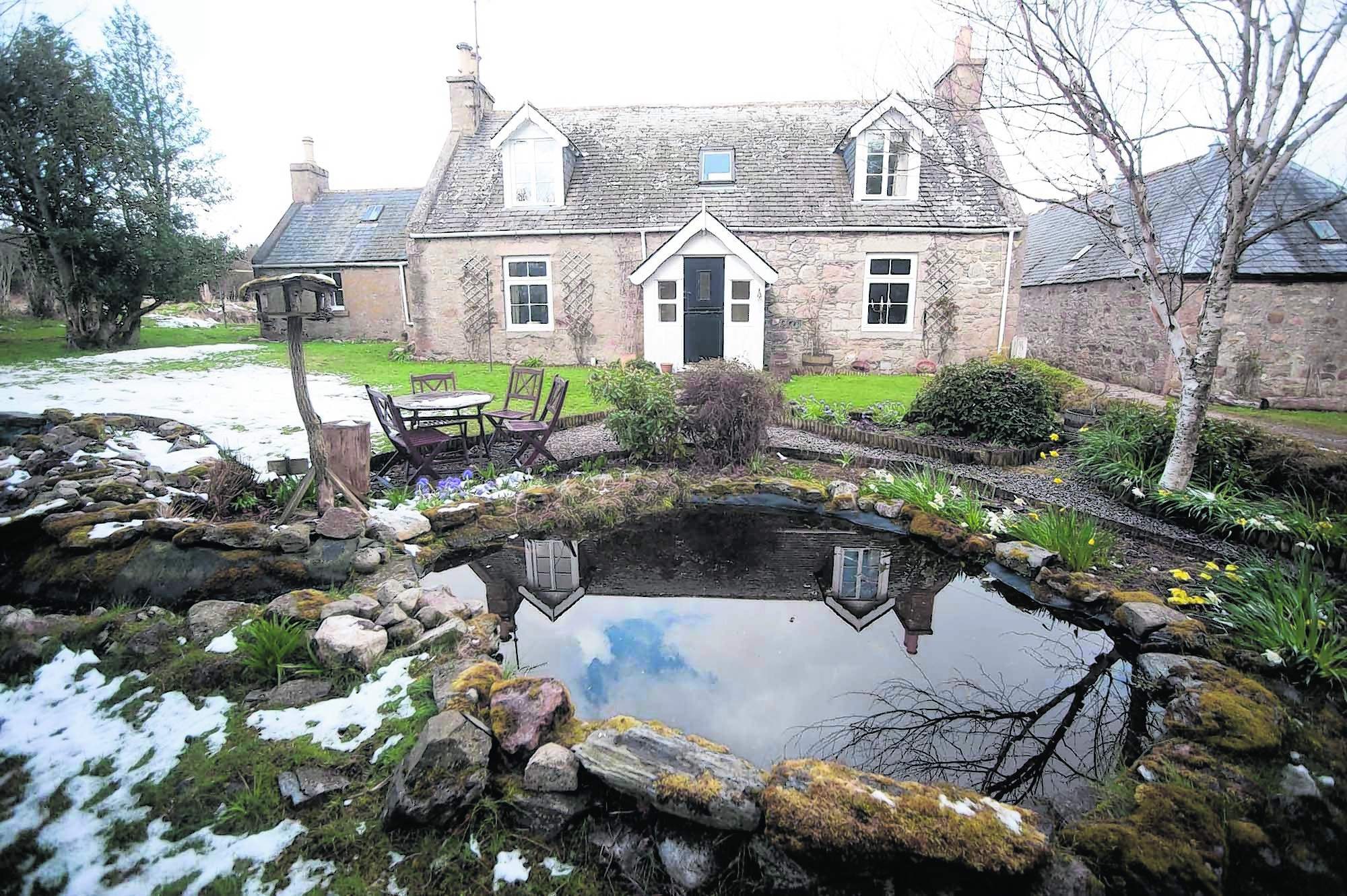 After spending many a happy holiday in Scotland, Ray and Sue Hughes set their hearts on giving up their careers in the finance world, leaving behind the dusty streets of London and starting a new life in a new home in the Highlands.
"We began our search by looking for properties on the west coast but couldn't see anything we liked," said Ray. "We then widened our search and found Nether Bellandy in Glenrinnes near Dufftown, and as soon as we saw it we knew it was absolutely perfect for us as it was a small holding in a beautiful, peaceful location which fitted our dream of enjoying a 'Good Life' lifestyle."
Nether Bellandy was originally part of a farm forming part of the Glenrinnes Estate. It is a registered smallholding and includes two stone-built homes full of period features. The main property, Nether Bellandy, has an entrance porch, dining room, kitchen, utility room, study, master bedroom with dressing area and shower on the ground floor, and a lovely sitting room, bedroom and cloakroom upstairs. Woodside Cottage has an entrance porch, hallway, sitting room, dining room, kitchen, bedroom and bathroom on the ground floor, two bedrooms and a cloakroom upstairs.
"We bought the property in 2009 and my first job was replacing yards and yards of fencing – three paddocks worth and boundary fencing, and generally tidying up the land as it had previously been used for horses," said Ray, who previously worked as an international commodity trader.
"We wanted to be as self-sufficient as possible, so that meant taking out the old oil heating system in the main house and the electric storage heaters in the holiday cottage and replacing these with a biomass heating system. It's very effective and between that and the solar panels I installed means I no longer have heating bills.
"The cost of the wood pellets to heat both properties is more than paid for by the index-linked payments I receive from the government. It's a 20-year scheme and there's still 19 years to run, so whoever buys the property will get the benefit of those 19 years without having contributed to the £50,000 investment I made to instal it in the first place.
"There are quarterly payments which vary depending on how much heat you are producing from the system. Another stream of income comes from renting out the holiday cottage, which was occupied for at least 40 weeks last year.
"We kept a few pigs, chickens and sheep, so produced our own pork, lamb and eggs, while the 40ft polytunnel allowed us to grow a whole variety of produce including raspberries, strawberries, gooseberries, broccoli, kale, cabbage, tomatoes, parsnips, swede, potatoes, all sorts of herbs, so we really were very self-sufficient."
It was a wonderful life and they loved their new lifestyle, but sadly it came to an end when Sue died suddenly from a brain haemorrhage.
"Looking back, it was wonderful that she was able to spend the last 18 months of her life happily living the dream life she'd worked so hard to create."
The house feels warm and welcoming and is full of happy memories and will make a superb home for a buyer looking for a home that offers a genuine lifestyle opportunity and great versatility.
The beauty of this package, which is available at offers over £395,000 and includes various outbuildings, steadings, colourful gardens and around 24 acres of land, is that it will suit a variety of purchasers.
Nether Bellandy Main House would make a delightful, family home, with Woodside Cottage offering separate private guest accommodation or granny annex.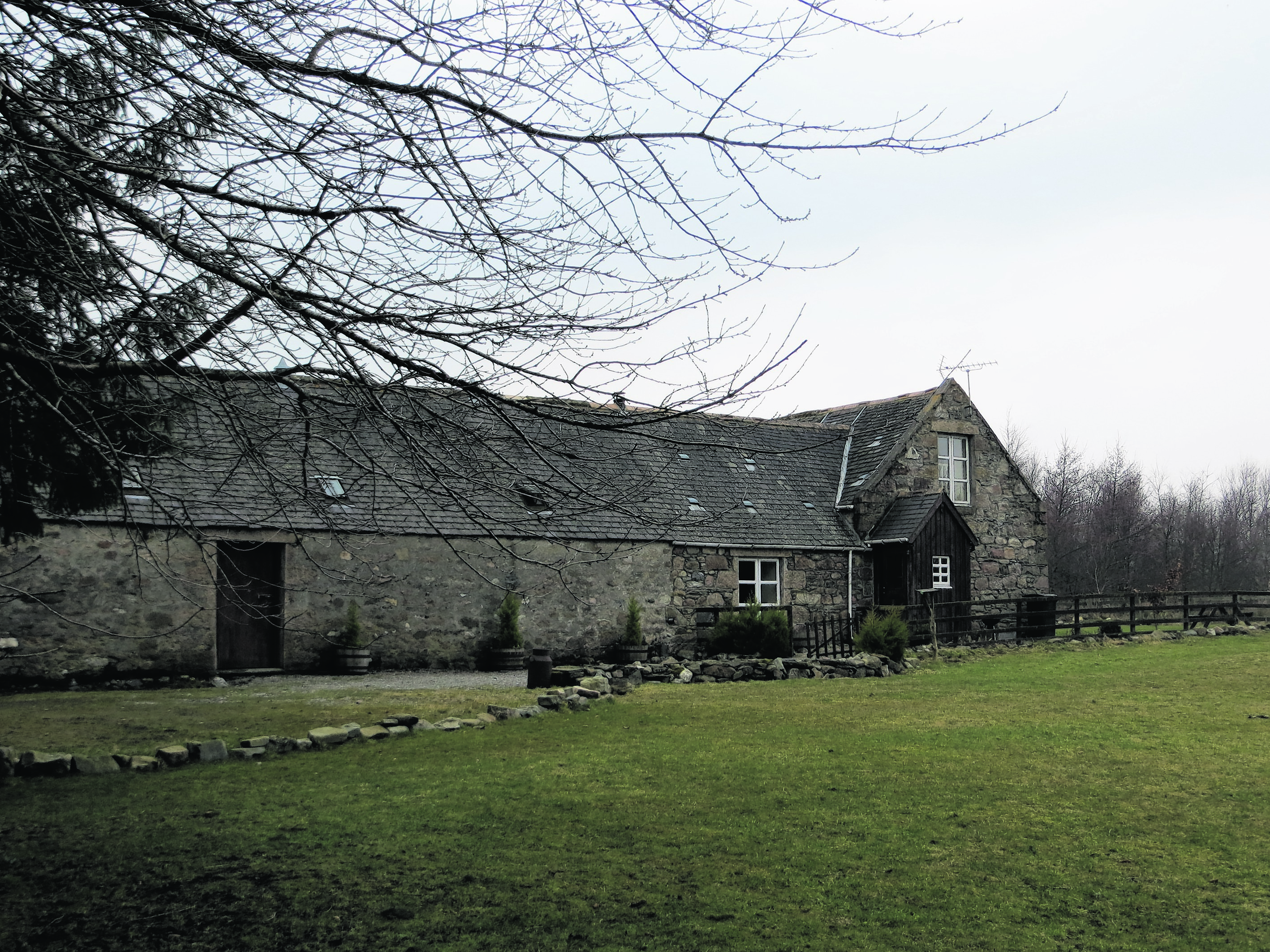 Alternatively, an income could be derived from using Woodside Cottage for holiday lets, as is currently the case. The location and size of the properties also lend themselves well to potential use as a bed and breakfast establishment. The property also benefits from existing planning permission and a building warrant for a spacious (approx. 60m sq) architect-designed extension.
The property is four miles from the Speyside town of Dufftown, which is situated on the banks of the rivers Fiddich and Dullan at the foot of the Conval Hills.
Dufftown provides for the daily amenities with a small hospital, bank, post office, library, pharmacy and other shops, and there is a local primary school and secondary schooling available at Speyside School in Aberlour. Private education is available at Gordonstoun.
The River Spey is within close proximity and is recognised as one of Scotland's premier fishing rivers. As well as fishing, the area is renowned for its range of outdoor pursuits, including shooting, hillwalking and golfing. There are a number of golf courses in the area including Dufftown, Rothes, Elgin and Spey Bay.
"That's one thing we loved about this house. It's only a short distance from Dufftown but it feels remote as it's very peaceful and tranquil that sometimes you feel like you are the only person in the world," said Ray, who has found happiness again and is starting life afresh with a new partner in Inverness.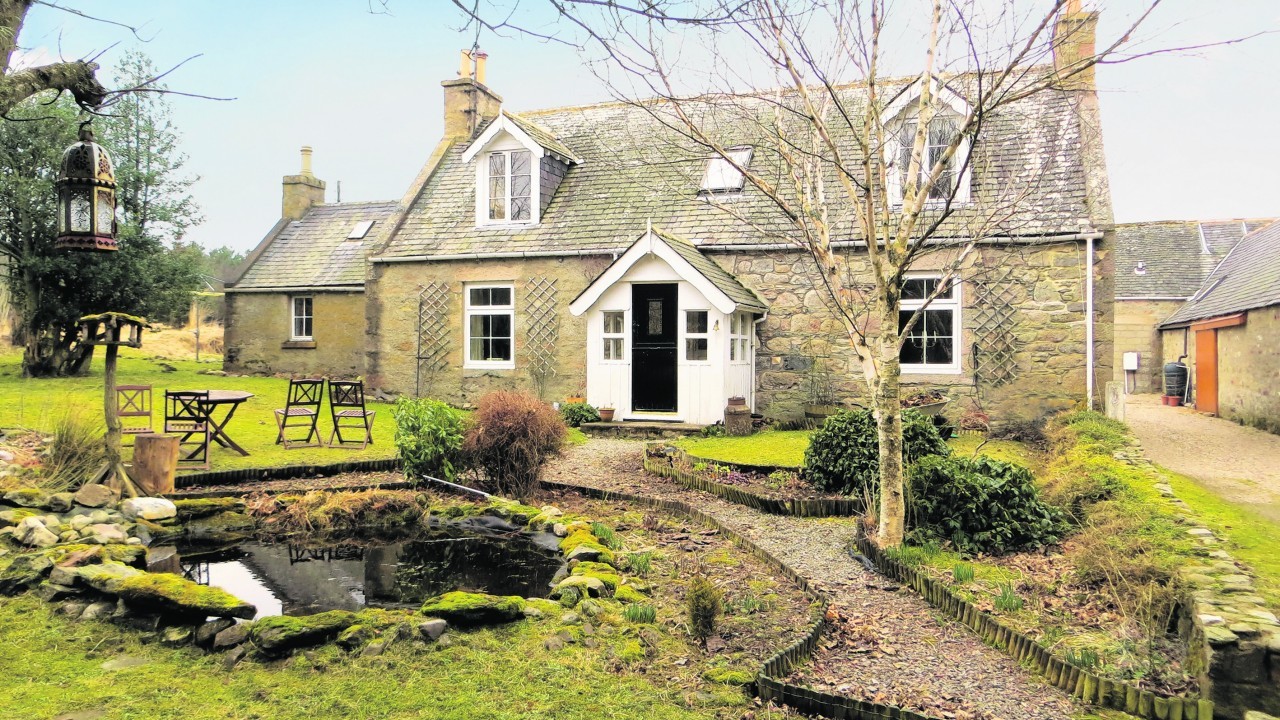 Contact: Strutt and Parker on 01463 234234.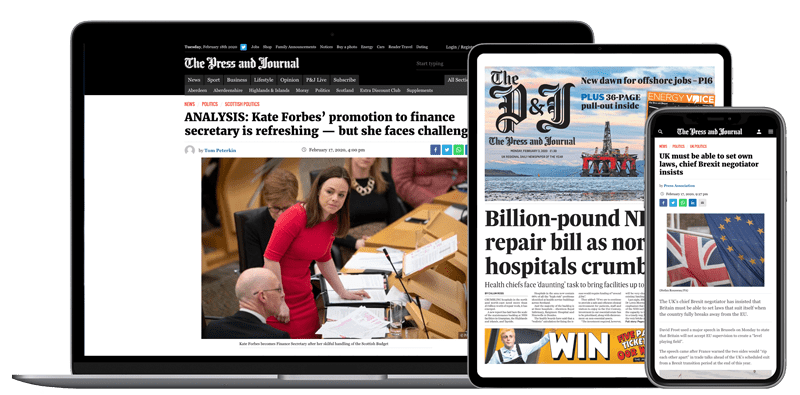 Help support quality local journalism … become a digital subscriber to The Press and Journal
For as little as £5.99 a month you can access all of our content, including Premium articles.
Subscribe