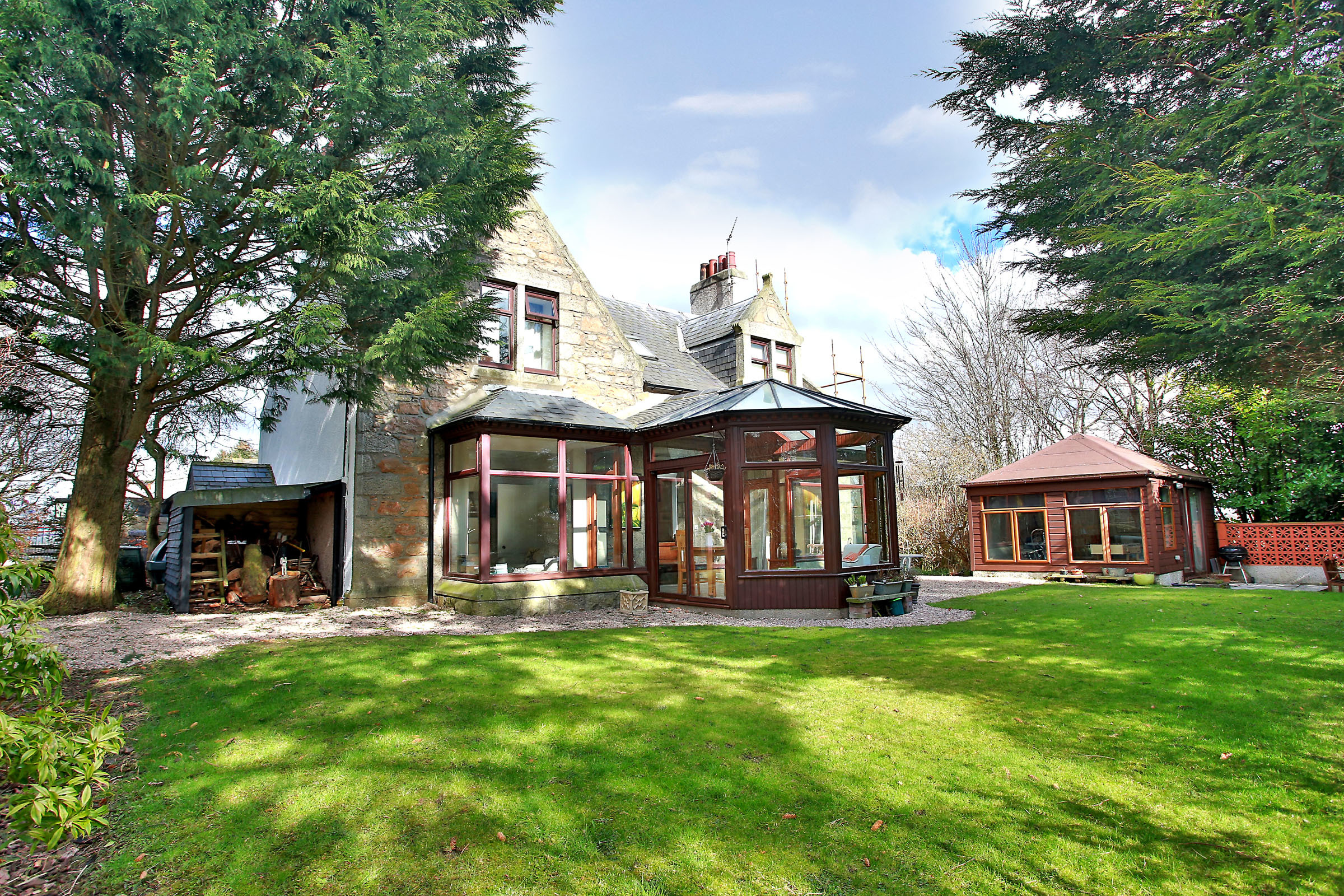 There was a time when people might have felt a little anxious while walking up to the front door of The Old School House at New Deer.
That was because, for many years, it was home to the headmaster of New Deer Primary School – and no one likes going to the headmaster's office.
But that feeling – along with its former tenant – has long since gone. Now, the house is the lovely, welcoming, warm, stunning family home of the Noordermeers.
Danielle and Alwin – along with sons Oliver, 12, and Lucas, 10 – have lived in the house for the past seven years. Their eldest son, Jacob, has since moved to London, but also visits.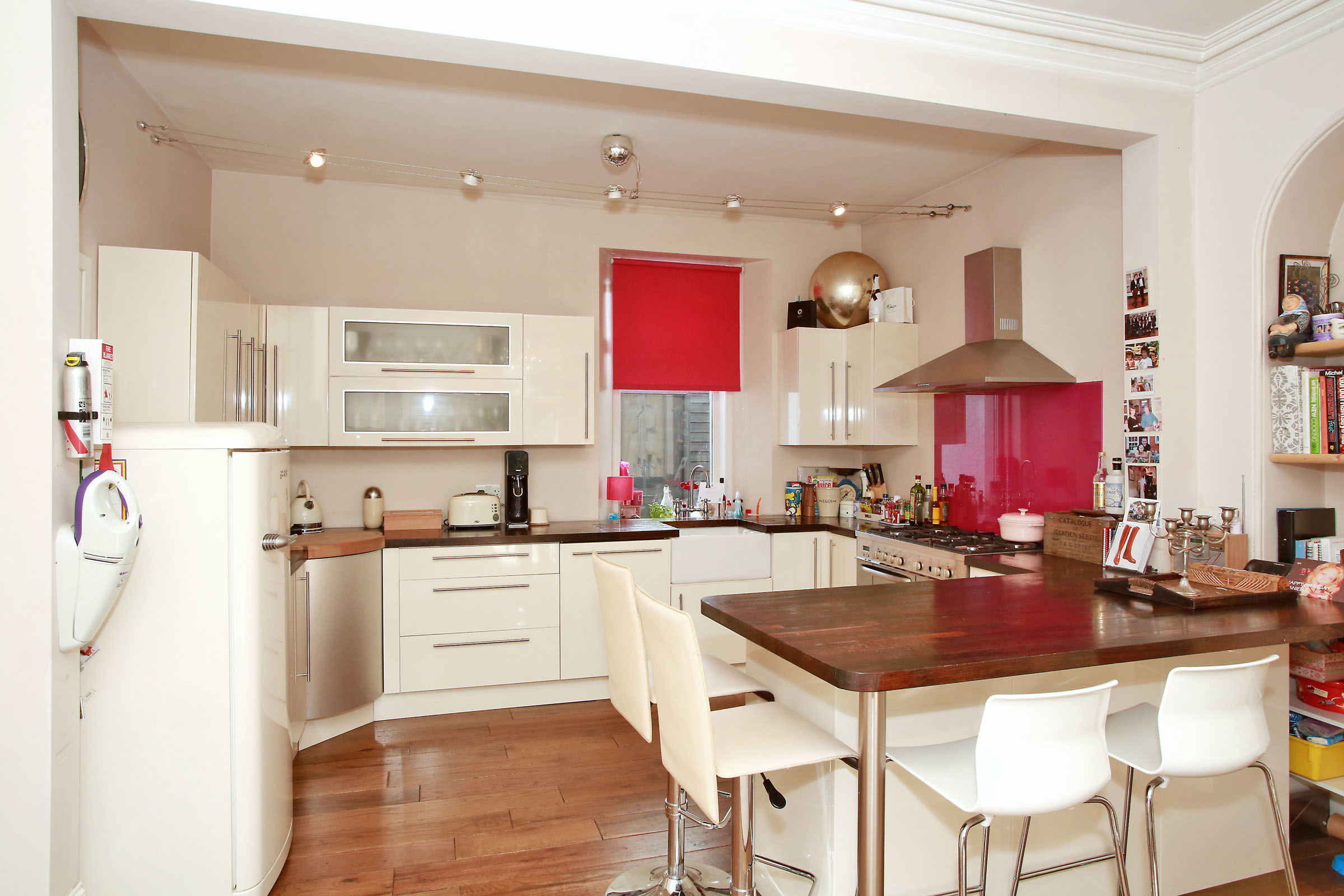 It is a property that many people living in the village know, and remember it as the home of the local headmaster.
Alwin told me of a time when they had a party in the house and a friend recalled the anxiety he felt walking up to the house after being sent over to pick up paper clips.
"Everyone knows this house," he added.
Those who might have visited the house in its previous life would struggle to recognise it now, given how different it looks thanks to lots of hard work and TLC from its current owners.
Having renovated houses before, the Noordermeers are no strangers to the work involved in older properties. And when they saw this one, they definitely weren't put off.
The family had been living in Moscow for four years when Alwin's job in the oil and gas industry brought them back to the north-east. Top of their list of priorities for their new home was a good school nearby.
"We wanted a rural primary school in a place that was still OK for Alwin to commute to Dyce from," Danielle, 44, said.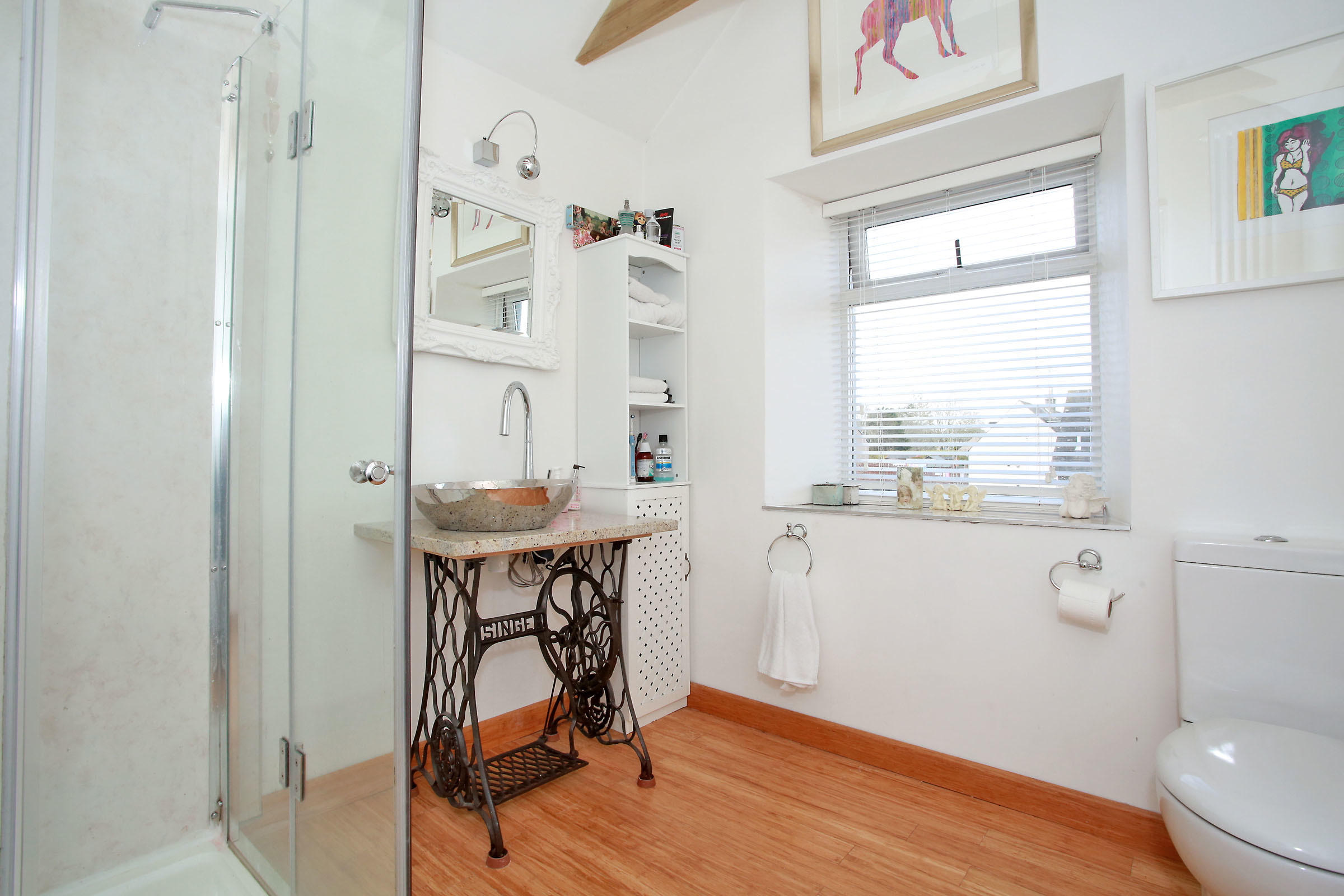 "So we came across New Deer and this house was up for sale next door.
"We loved the garden as well. We loved that we were right in the centre of a village, but looking out, it feels very private and secluded. We like old granite houses – and a challenge.
"We knew we had to do a lot of work to it, but we ended up doing a lot more than we set out to do, which always happens."
The work took around two years and the end result is definitely worth it. It is a stunning home with charm, character, style and contemporary touches in equal measures.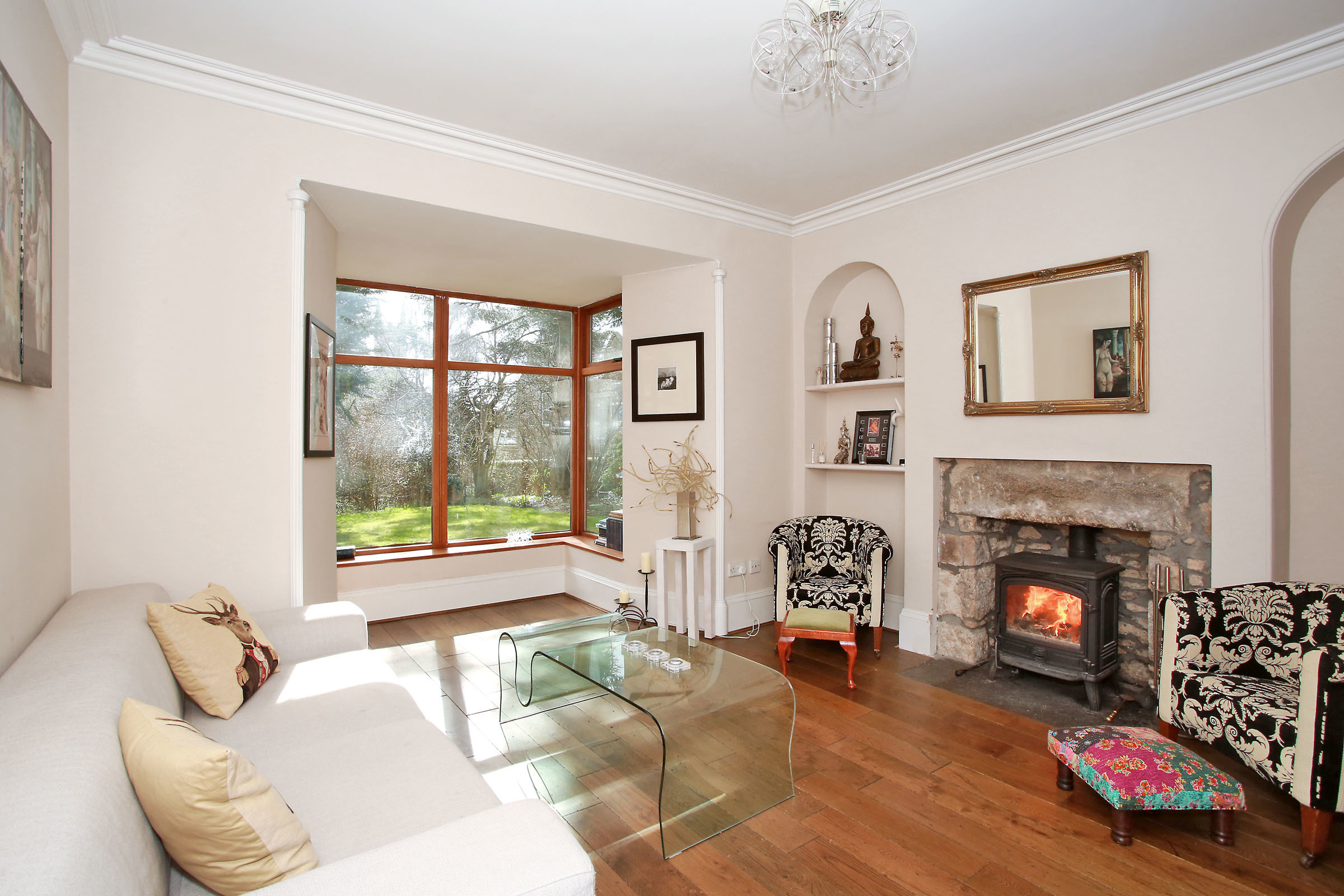 While bringing the house up to date, they have been careful to ensure all the gorgeous original features – such as cornicing and a grand staircase – have been retained.
I was given a tour of this historic home and I can say I definitely learned a lesson or two in how to make a home look its best.
Rooms of note include the cosy lounge with wood-burning stove and large windows flooding the room with light, the stylish kitchen and dining area, which again is lovely and bright, and a warm conservatory where you can enjoy the outdoors, no matter what the weather.
Outside, the house has been given equal care and attention, with an impressive summerhouse, which could make a great gym or office, and beautiful garden which is almost an acre in size and has everything you could want in a garden – from a tree house for the children to a patio sun trap for barbecues.
It is a stunning space and one that makes you feel like you are in the middle of a secret garden in a secluded rural spot, instead of bang in the middle of a village.
Danielle said the kitchen and dining area was her favourite space and one in which she spends 90% of her time, while the conservatory is top of the list for Alwin. And the children also have a space of their own in the form of a family room where they can play the Xbox and watch TV.
"The kids saw the schedule and asked us what the family room was and we said that's your room and they said it should be called the kids' room, because we are never in there, which was quite funny. It's great that they have their own space," Danielle added.
"There is room for everybody. When we have parties, there is enough space and it is the same when we have family visiting; you don't feel like everyone is on top of each other."
The house is located down a lane off the main road and is very secluded and private. Its neighbour is the local primary school, for which that the couple have a lot of praise.
Danielle said: "It's a great school, very active in sport, theatre, music and things like that."
The house is now on the market for offers over £295,000 and Johnshaven is the location of the family's next home. It was, like their current home, the school that brought them to the location.
Danielle said: "We are moving to Johnshaven as our boys are going to go to Lathallan. We were looking for a school that had the option to board. Due to my husband's work, we could be going overseas again and we don't want to move the kids again. So it might be that we never go overseas again and never have to think about moving the kids, but we just wanted a school that gave us an option.
"We are going to rent at first, as we don't know the area and haven't seen a house that we want at the moment. The boys are very excited.
"I will miss my friends and the social side of New Deer. We didn't know anything about New Deer before we moved here and we will be taking away a lot of fond memories. Everyone has been so nice to us and the school has been great."
"I've really loved living in New Deer," Alwin added.
"It's a lovely village with a nice mix of local people and those who have come into the area. The kids have enjoyed living here; they love their school and the garden."
Contact: Simpson & Marwick on 01224 622622.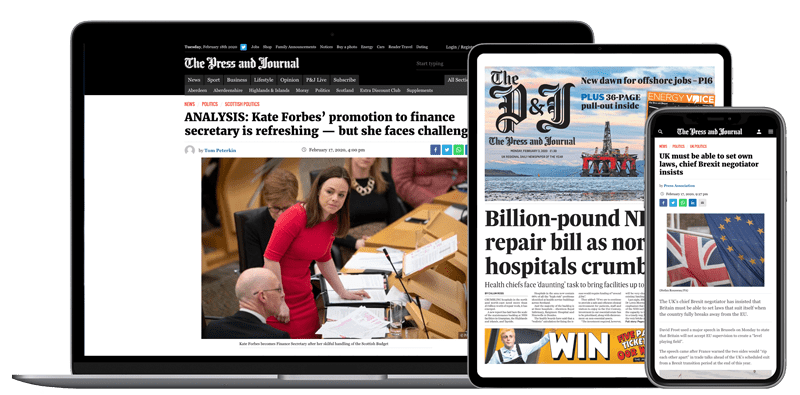 Help support quality local journalism … become a digital subscriber to The Press and Journal
For as little as £5.99 a month you can access all of our content, including Premium articles.
Subscribe