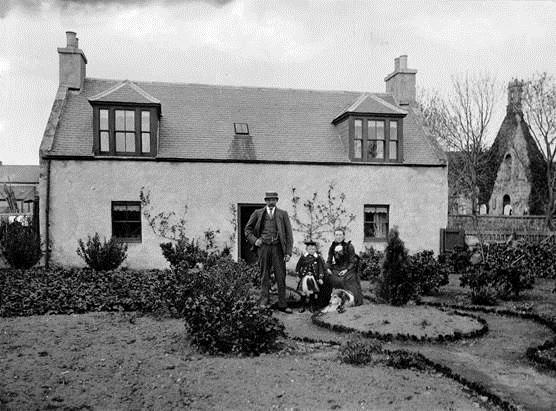 Looking at the "before and after" pictures of Haugh Farmhouse, it's hard to believe it is the same house – on first glance anyway.
The black and white photograph was taken around about the 1920s and the modern exterior is what this farmhouse looks like today, having had two extensions built on to it in recent years.
But when you look closer at the two, you start to see some similarities. For starters, the old church in the background is still visible in both photographs and you can make out the original farmhouse in the new design of this home.
When owners Julie and Phil Ware were given the photograph of their home in Dee Street, Kincardine O'Neil, they weren't shocked by the differences as they were the ones who created them.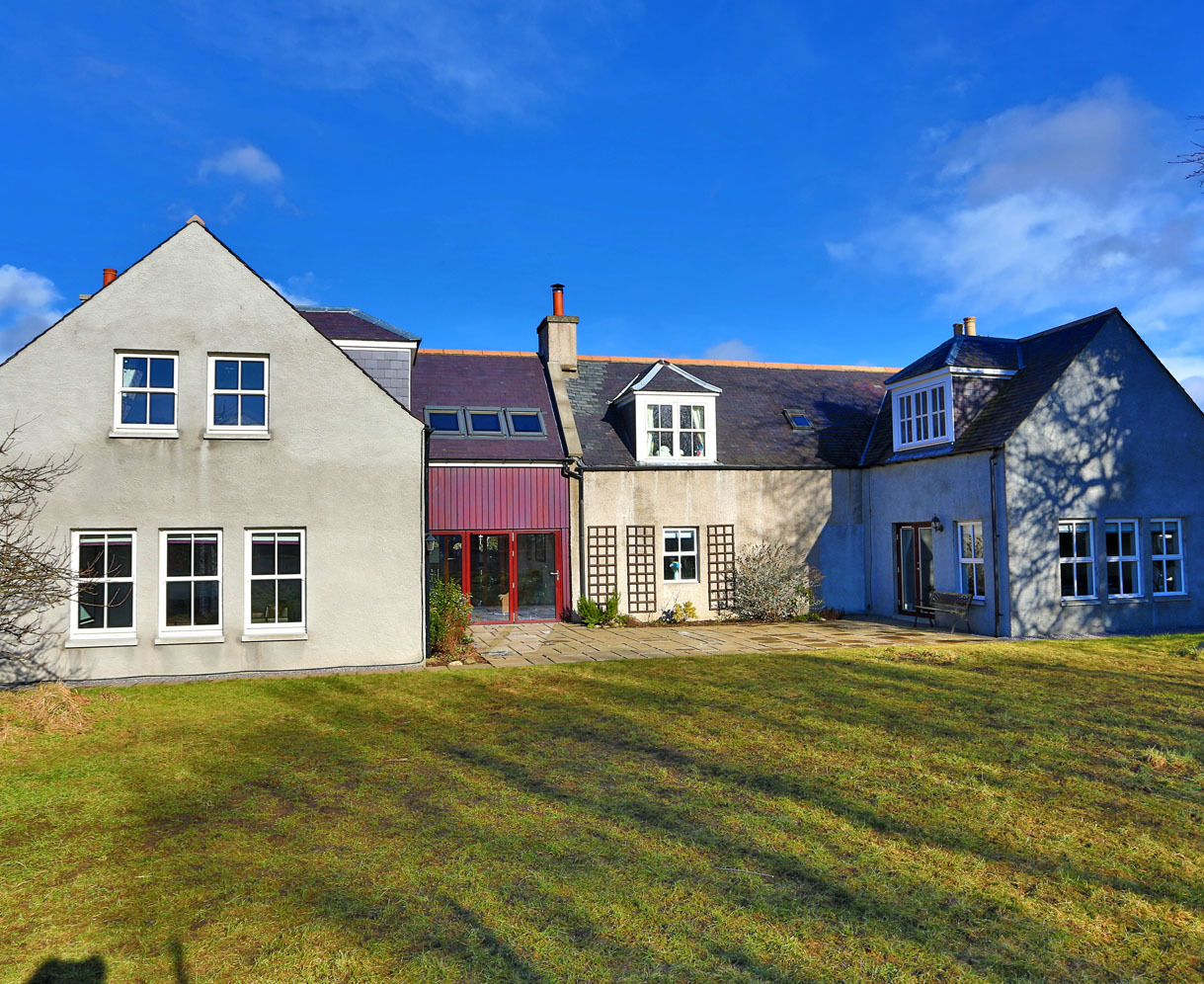 When they bought the house back in 2000, it looked fairly similar to what it does in the older photograph.
"The guy in the picture is the grandfather of one of the men who still lives in the village," Julie, 43, said.
"He remembers his family living here and he found the photograph in his house and thought we would like it. He gave it to us last year and we thought we'd put it up so people could see the changes we have made. We got here in 2000, it looked quite similar to the photograph at that point."
Julie moved to the area with husband Phil, 41, in 1999 for his job as a geologist in the oil and gas sector. She was three months pregnant at the time and they wanted somewhere that would be great to raise children. And with a primary school just two minutes away, they thought Haugh Farmhouse was perfect.
Now the farmhouse is also home to Ben, 14, Ali, 12 and Joshua, 8. With new arrivals it meant Julie, who works as a part-time weight-loss consultant for the Cambridge Weight Plan, and Phil had to consider finding a bigger home for their expanding family.
But after a look at what was on the market at the time proved fruitless, they looked at another option – making their current home into the home that they needed.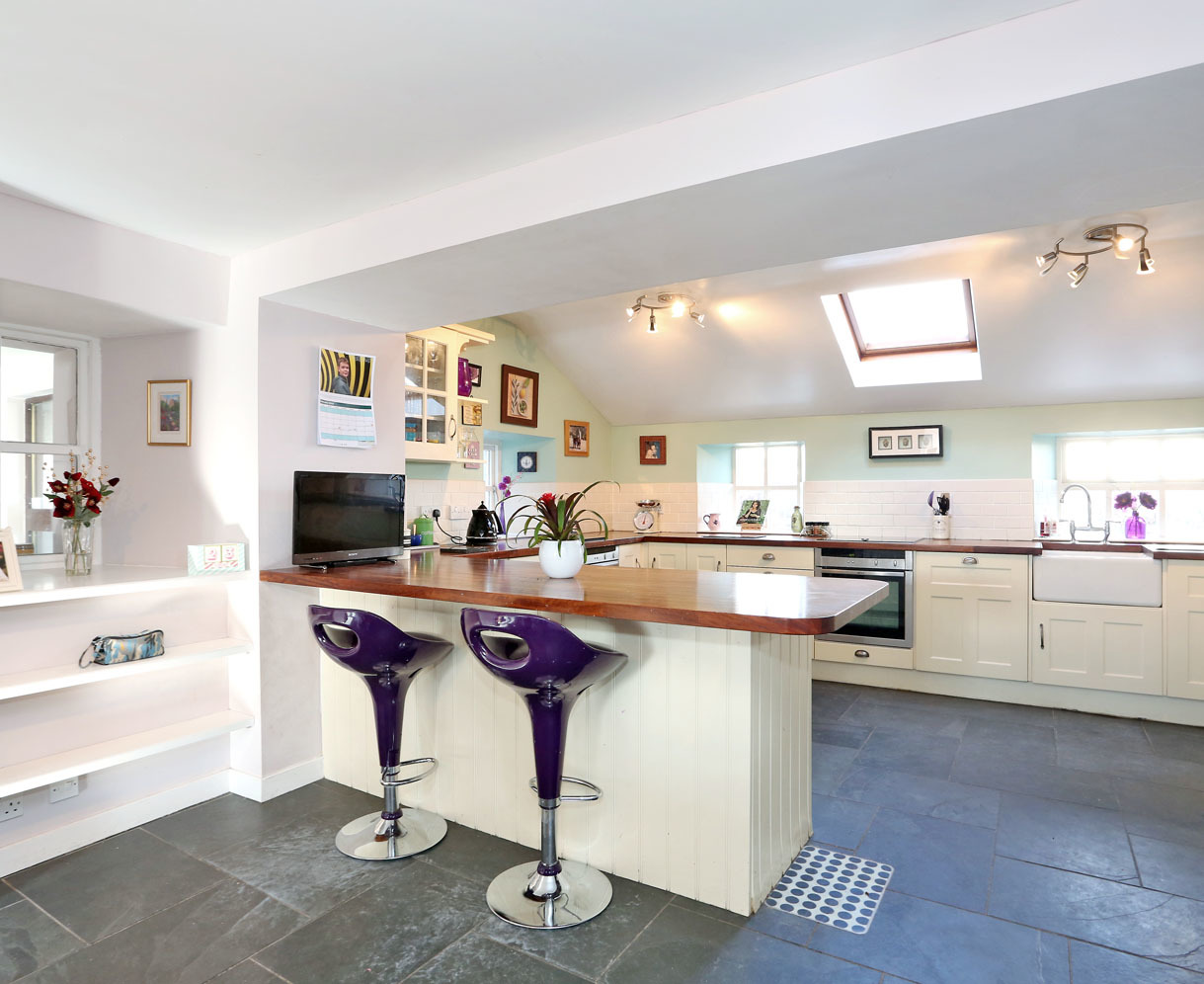 The first extension was put up in 2003 giving the family more bedrooms and an extra living room. Then a few years later, they added another extension giving them even more space.
I visited Julie at her home recently and was given a tour of this grand home – and I have to admit, despite its increase in size, the Wares have managed to retain not only the charm and character of the original farmhouse but also its lovely cosy, cottagey feel.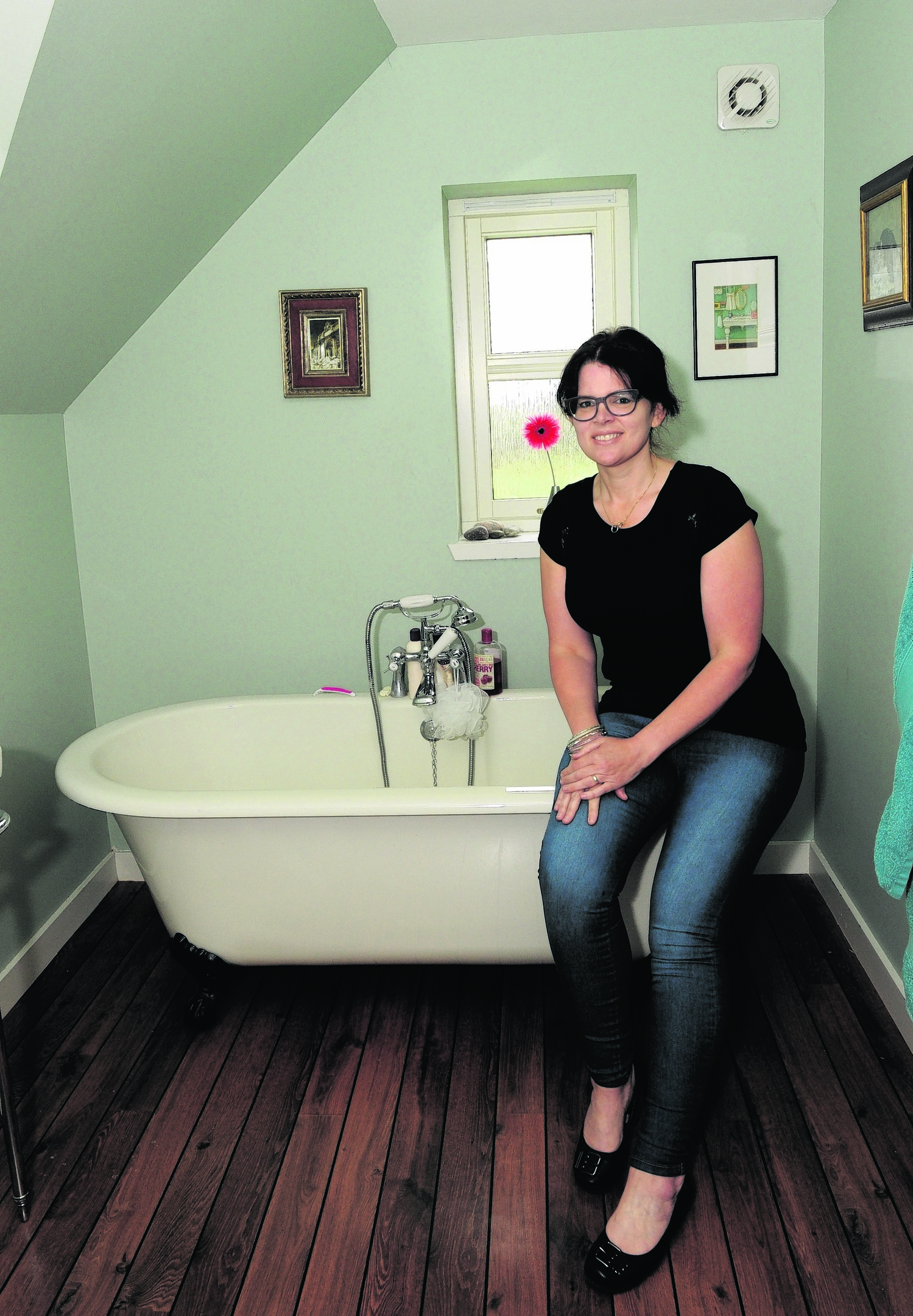 All six bedrooms are a good size – especially the master bedroom which is huge and has a lovely en suite with roll-top bath and great views of the back garden and beyond – and the main public spaces are definitely going to impress visitors.
We sat in Julie's favourite room – the home cinema – which is cool in itself but with three large windows it is also a lovely and bright room with even more great views of the garden.
"In the winter months, we come in here and can watch a film and be all cosy," Julie said.
Also sure to impress is the dining area with wood-burning stove, which is on open plan with the stylish kitchen and a cosy sitting room which is on open plan with the south-facing sun lounge.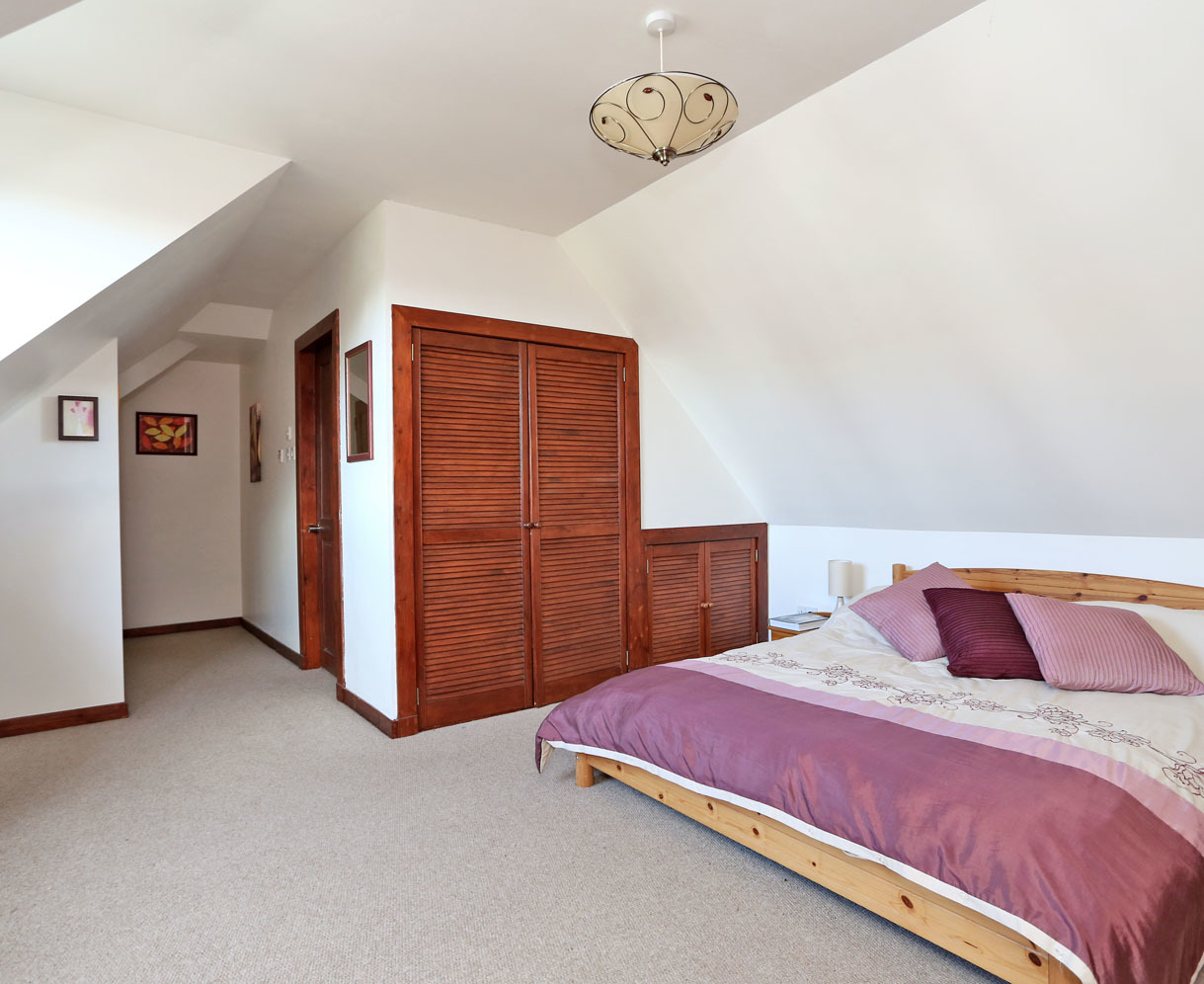 When I arrived, I was impressed from the moment I stepped through the door. The house makes a delightful first impression – and that is thanks to the glorious bright hallway. Your eye is drawn across the floor to three patio doors where all you can see is rural views – absolutely stunning.
When the Wares were looking for a family home, they wanted something that was rural but was within commuting distance to town – and with Haugh Farmhouse that is exactly what they got. While Kincardine is located in the picturesque Deeside countryside, it is only a 35 minute drive to Aberdeen.
The Wares have added a new chapter to the history of this lovely home and now they are giving someone else a chance to carry on the story. The house is now on the market for offers over £460,000.
Julie added: "Our kids go to Banchory Academy and as they are getting older and wanting to spend more time there, we have decided to move closer to Banchory.
"We're glad that we bought the farmhouse and did the extensions," Julie added.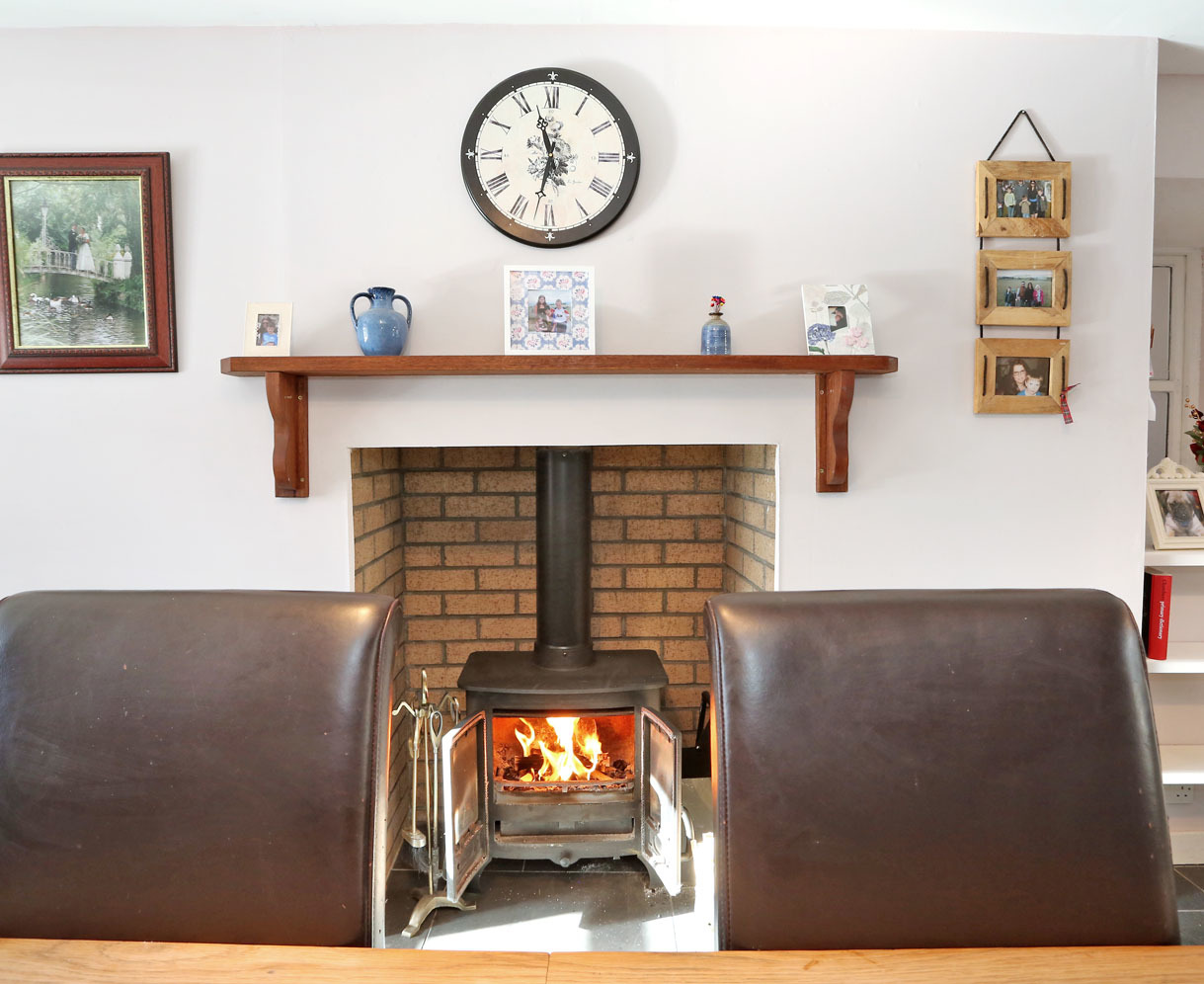 "Now it is time for the start of a new chapter in our lives."
Contact: Raeburn, Christie, Clark & Wallace on 01330 82 29 31.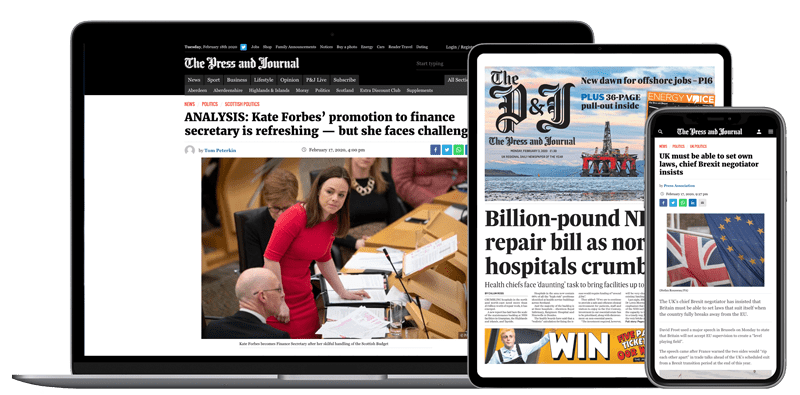 Help support quality local journalism … become a digital subscriber to The Press and Journal
For as little as £5.99 a month you can access all of our content, including Premium articles.
Subscribe