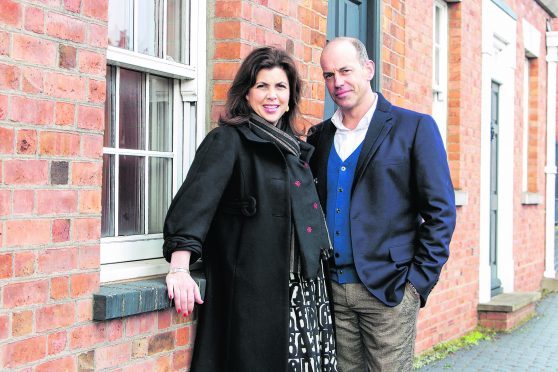 Phil Spencer is a man on a mission.
Having carved out a career based on his passion for property, the 46-year-old is a tour de force when it comes to helping feuding, hapless homeowners alongside his Location, Location, Location co-presenter Kirstie Allsopp.
"I couldn't do it without her]as it wouldn't be the same," he says of his on-screen "marriage".
"We bring very different things to it, but we like working together; it's more fun together than it is apart."
But that show isn't where the "Kirstie and Phil" collaboration ends. Others include Relocation, Relocation and Location Revisited; plus an entirely new format in Love it Or List it. And this spring, they're back with the latter.
The duo help families who have fallen out of love with their house. In competition with one another, Kirstie will once again be positioned in camp "love it", encouraging families to stay put and revamp their current property; while Phil is still team "list it" and will try to convince them that listing their house for sale and moving is the only way.
"The problems that we help people solve are the problems that are discussed in every home up and down the country," says Phil, "relevant now more so than ever because the cost of moving is so high, so you can't afford to get it wrong. It's a big decision and there's never a straight answer. It's very rare that people say 'this is definitely what we're going to do'."
Round one saw Kirstie dramatically transform the homes of four couples, winning them around to her school of thought; however, in his bid for the crown, Spencer confirms the competitive element has ramped up but is quick to point out the main focus of the show is "to help these people".
He also believes the market has improved "slightly" a year on.
"I don't think prices have particularly changed, but there's probably a greater degree of confidence," he reaffirms.
And for those lacking assurance, he's on hand to "be objective".
"I try to remove emotions from the process because people can get carried away if they fall in love with something. I do play devil's advocate a lot: 'Have you thought about this? What about that?' I'm not trying to talk them out of it; I'm just trying to make sure they've considered all bases."
He and Kirstie spend much of their year nosing around people's houses, which he says is fun and counts being "good pals" as being a key factor in their success.
"When we started making property shows, they were out-and-out property with hints, tips and
advice. Then Kirstie and I would – I mean it loosely – 'muck about' and have a bit of fun to allow the people we were working with to relax.
"Love it Or List it is not scripted, so what happens, happens. We don't know if they're going to turn up, tell us we're barking mad and refuse to go in. Going out house-hunting has been an interesting thing for me as I'm going out with one person who desperately wants me to cock it up and one person who wants to find all the positives."
Love it Or List it is on Channel 4 on Thursday, April 28.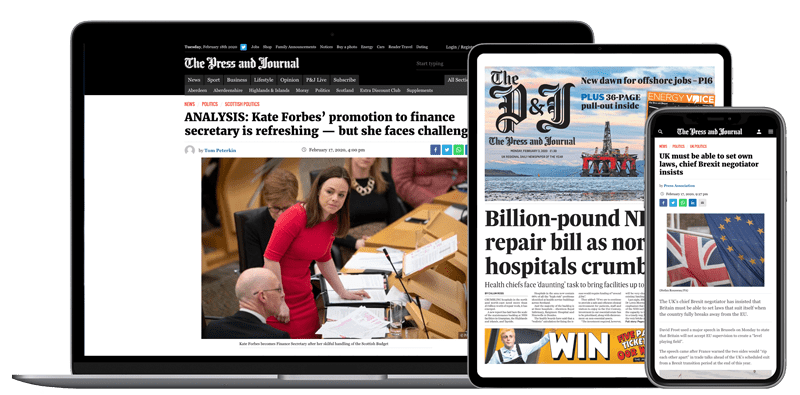 Help support quality local journalism … become a digital subscriber to The Press and Journal
For as little as £5.99 a month you can access all of our content, including Premium articles.
Subscribe