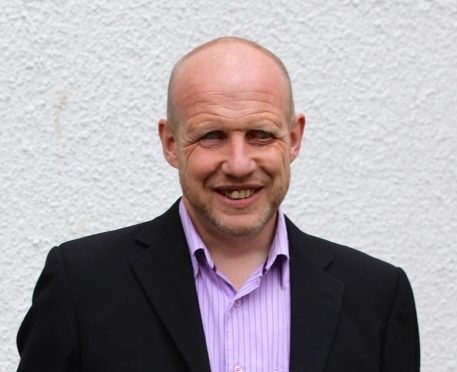 There is nothing more embarrassing than plumping yourself down on an occupied seat.
I'm never sure who gets the biggest fright, the passenger minding his or her own business while checking everyone else's on Facebook, or me when my bum lands on someone's bony knee.
But I do know who has the greater embarrassment for the remainder of the journey.
I'm always delighted to get assistance with my journey. Believe me, there have been times when I haven't been quite so comfortable (yes, the above situation really did happen to me).
The other week I heard about a commuter party on a train, where the travellers share wine and nibbles and celebrate birthdays by decorating the carriage.
While my own journey to work is similar, being a native Aberdonian, it is a much more reserved affair.
Since I started taking the train four years ago, I've made lots of friends, been invited to dine at 'Fed in the Shed' (not a euphemism, but a real converted shed), and enjoyed some great nights out.
Although, of course, we never have alcohol on our morning commutes, this Christmas we did splash out and had bacon rolls with our coffee.
In fact, one birthday, I seem to remember indulging, not on champagne and canapes, but the north-east delicacy and enemy of weight watchers – a full fat Rowie.
I must admit that I really look forward to my 25-minute trip each morning now, a statement not many commuters will offer.
All this began after one of the members of the unofficial train 'club' offered me assistance onto the train and after doing this for a week or two and exchanging pleasantries, I was invited to sit with the 'club'.  We are now all good friends and the journey is a chance to catch up rather than a daily grind.
So please don't be afraid to offer assistance, you never know where it might lead – and you might even make a friend!
One thing is for sure – it will be gratefully received and will help avoid embarrassing lap dances.
Neil Skene – by day fundraising co-ordinator for North East Sensory Services (NESS), by night Scotland's only blind comedia –  can often be seen navigating the north-east streets with trustee companion Rumba.
­­­­­­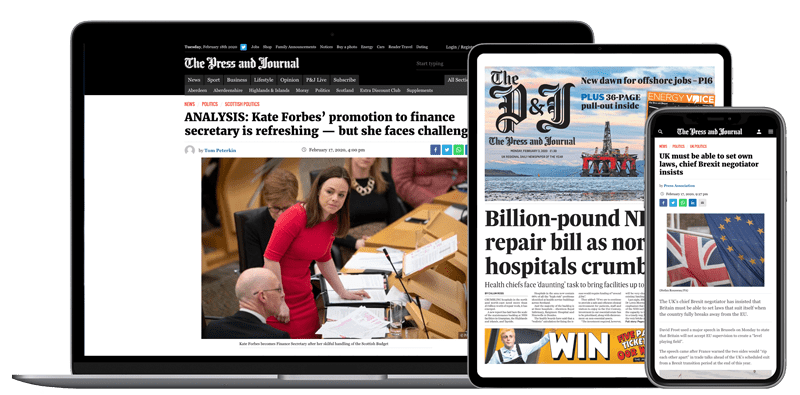 Help support quality local journalism … become a digital subscriber to The Press and Journal
For as little as £5.99 a month you can access all of our content, including Premium articles.
Subscribe