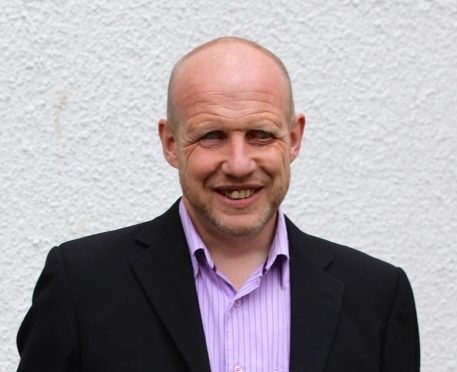 Most people can't live without technology, be it for work or for fun.
I am told that I sometimes get strange looks from people watching me using my iPhone, which, with no tactile markings, appears to be nothing more than a piece of glass.
But I have a secret – when you go into Settings, General, and Accessibility, you can turn on a feature called Voiceover, start swiping and double tapping and the phone comes to life!  Of course, other smart phones are available…
One of my special apps is call Tap Tap See, which is exactly what you do. Point the phone's camera towards an object, double tap the screen to take a photo, and within 30 seconds the phone gives you an audible description of what you pointed it at.
Now before anyone gets any dodgy ideas, it comes with a warning that improper use will result in the user being suspended.  I sometimes use it to see what's on my plate, and it returns statements like "a breaded fish on the left with chips at between 4 and 7 o'clock with peas at 1 to 3 o'clock".
(Indicating things by using a clock face is very clever and a useful way of giving guidance to a blind person).
At our recent Savour event at the Marcliffe Hotel & Spa, in aid of NESS, top chefs Nick Nairn, Tony Singh, Ross Spence and Paul Whitecross devised a special sensory menu. The event was a great night all round raising much needed money to help NESS carry on supporting blind and deaf people in the North-east.
To get the full experience, I decided to use my app, as I've often heard it said that many people eat with their eyes, so I tapped twice and waited… and the reply came "well you are obviously dining out tonight"! Well we dined out very well – the chefs did us proud and the food was just incredible.
Following my column last month, my train buddies asked why I hadn't yet shared the tale of me and the pink cagoule. Be patient, I said, I'm saving it for a rainy day.
Neil Skene – by day fundraising co-ordinator for North East Sensory Services (NESS), by night Scotland's only blind comedian – can often be seen navigating the north-east streets with trustee companion Rumba.