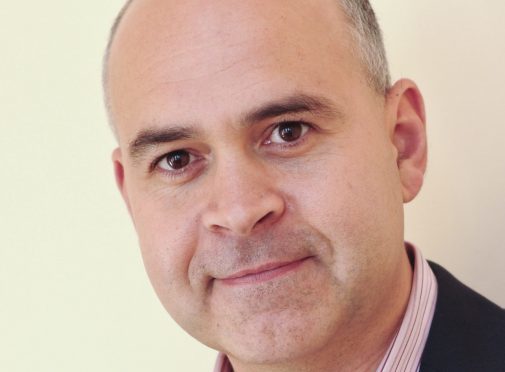 We've said goodbye to the festive season and most of us are now settling back into our usual routine.
Whether you spent Christmas with friends and family or you spent it alone, you might be feeling lonely now that the buzz of the festive season is over as we settle into a new year.
If you aren't directly affected by loneliness, why not make it your New Year's resolution to help ease someone else's isolation?
It can be easy to assume that some groups are more vulnerable to loneliness than others, but this is not the case.
Anyone at any age is susceptible as it is often the result of a change in life's circumstances. The ending of a long-term relationship, becoming a mother, moving away from home or health issues are simple examples of how easy it is for someone to experience these feelings if they don't perceive anyone is around for companionship.
However, there are other reasons for loneliness, which might not be as obvious to us.
Perhaps you view the world differently to those around you and feel as though you don't have much in common with friends, family and peers? Or, you might be suffering from family conflicts and feel isolated.
One of the biggest misconceptions is that you must be alone to feel lonely. You might have a large group of friends and a fantastic support system, but that doesn't mean you don't feel isolated.
Unfortunately, the impact on our health can be monumental as studies have shown that loneliness can impact an individual's physical health with comparisons being made between isolation and a smoking addiction.
Being on your own and feeling lonely can have a huge negative impact on your mental health, sometimes even leading to anxiety and depression and affecting your wellbeing.
Some studies have found that loneliness can even lead to dementia, thus increasing the likelihood of early death by as much as 26%.
You can help however, if a friend or family member is feeling lonely. Why not invite them round for dinner or a movie?
If distance is an issue, even giving them a call or making a video to let them know you are thinking of them can go a long away. It is very important that we let those who are suffering know that we are there to support them.
Perhaps a colleague at work shy's away from conversation – taking the time to let them know you care may seem trivial, but it can make a world of difference.
If you are suffering from isolation, it is important to remember that there are many others out there who share the same feelings. Unfortunately, many people in the UK are experiencing feelings of loneliness but there are ways that you can tackle it. Joining a volunteer group is not only a great way to get out of the house and socialise with others but it can also promote feelings of personal accomplishment, all of which can help boost your mental health. You could also check your local community centre for any events that are coming up which could give you the opportunity to meet others who share similar interests.
If these options are out of reach for you it can help just to talk about how you feel with someone and there are a number of helplines, groups and associations dedicated to helping alleviate loneliness.
If your loneliness is causing you to experience feelings of anxiety and depression, talk to a trained professional such as a counsellor, psychologist or CBT therapist, or speak to your GP.
Samaritans: 116 123
Mind: 0300 123 3393
British Red Cross: 0300 456 1155
If you are a senior citizen, you can also call Age UK: 0800 055 6112 for specialist advice.
Professor Ewan Gillon, Chartered Psychologist and Clinical Director of First Psychology Aberdeen