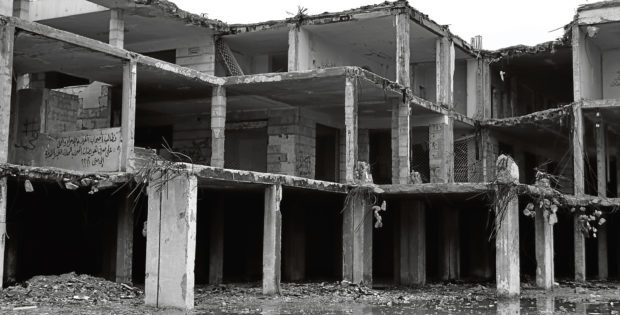 Fascinated by the lives of others, George R Mitchell gets under the skin of a country, often uncovering the dark corners of culture, politics and people. He now has 25 years of off-grid travel and 85 countries under his belt, and he's in no mood to stop just yet…
Governed by Hamas, whose aim is the destruction of Israel, the Gaza Strip, still struggling from recent wars with Israel, is home to almost 2million people. Unemployment is near 50%, electricity runs for only four hours a day, raw sewage is pumped directly into the sea, 80% of houses receive humanitarian aid, hospitals are running out of medicine, landfill is filling up fast and 97% of the water is undrinkable. With no airport, the sea on one side patrolled by the Israeli navy, a southern border with Egypt that is closed, a restricted area that is then backed-up by an imposing wall encasing the entire place, the Gaza Strip is often referred to as an open prison. And without written special permission from Israel, which is mostly refused, no Gazan can ever leave this place.
I'd been put in touch with a fixer who lives inside Gaza, told him of my desires and worries. Friends in the West Bank reassured me that he was reliable. As I mentioned last week, no one from the outside can simply walk into Gaza. But with my Israeli GPO card, I was assured I would get in without advanced written permission.
At 7.30am in my apartment in Bethlehem, I checked the latest news on Gaza and was concerned to read that Israeli jets had during the night bombed the southern Gazan border with Egypt. Their target was illegal tunnels. No one was killed. I also read that since early December 2017, around 40 rockets have been fired by Hamas or other groups, into Israel.
By 8.50am I was packed and ready to go, wanting to just get out of the flat and on my way before I changed my mind.
A short taxi ride took me to the checkpoint I use daily, and after a 15-minute bus ride to Jerusalem then a tram ride, I arrived at the central bus station where I bought a ticket to the city of Ashkelon.
I entered the bus and took my seat, and to my surprise was soon joined by around 20 Israeli solders, all carrying automatic rifles. Most looked to be not a day over 18 years old. I found it very unnerving indeed.
The bus ride was slow, stopping every few minutes to pick up/drop off soldiers along the way. Only 30 minutes away from Bethlehem and Jerusalem, the countryside out my bus window was green and tranquil. Modern highways gave way to pine trees on one side and lemon and olive groves on the other.
I arrived at Ashkelon at 1pm, a small but busy bus station where I got varying and conflicting advice about how to get to the Erez checkpoint. Understandably really, as no ordinary Israeli ever goes there. I finally decided to take a taxi for 20 dollars, even though my Jewish driver looked at me strangely when I said I wanted him to drop me at the Erez checkpoint.
On arrival at Erez, I admit to starting to doubt myself, yet walked over to a control booth, and placed my passport and press card into a slot under the glass. The female official looked at them and at me, then asked me in English. "Do you have any weapons?"
"No" I replied, then I was let through a turnstile that she remotely controlled. I walked 20 metres and entered the main building, a large modern terminal, not unlike say Heathrow Terminal 5. Inside though, it was deserted of passengers.
I was told to place my luggage into a scanner, and asked to walk through an airport-style metal detector. As I did this, a soldier, or border guard, I'm not sure who he was, stood 10 meters away, pointing a machine gun not directly at me, but in my general direction. Don't make any sudden moves, George, a voice in my head advised me.
In front of me stood half a dozen glass-encased booths. Electronically controlled gates in front and behind them, you don't go in or out of anything here, it's all controlled. I was directed towards one, the female inside it looked over at me, a sign clicked to green, I opened a gate and walked into the enclosed area. Speaking on a mic through bullet-proof glass, she took my documents and asked me numerous questions about my reasons for going to Gaza. Very official, but also polite I have to say.
They were not happy with my photograph and my press card in general. She asked me to wait. I did, and my passport and press card were taken away by another official. I stood for almost an hour. Nothing. I was now convinced they would not let me into Gaza, when suddenly, I was handed back my documents and told I could proceed.
I walked 10 metres, through another turnstile, down a corridor with CCTV everywhere, and through another turnstile. I was now outside but also caged in, and on the other side of the wall. Another 10-metre walk and another turnstile, then though an electronically controlled opening and I was finally inside what can only be described as a cage. A one-kilometre tunnel was now what stood between me and the Gaza checkpoint. I started to walk slowly, taking in my surroundings. There was no other human being around. The photo you see above I took inside the cage, looking back at the wall. Behind me, in the direction of Gaza, mosques blared out the call to prayer. Outside the cage, huge swathes of no-man's land stood empty of life. It felt like Armageddon. I took a short video clip inside this metal cage, you can view it here:
As I walked towards the Fatah-controlled checkpoint, I actually stiffened, for I had no idea what to expect. I was ushered towards a window where my passport was taken, then simply and quickly handed back to me with a crude piece of paper with my details written in Arabic. No questions were asked, the official simply said, "Welcome."
Suddenly, I heard a voice in English say, "George?"
I looked towards a group of five people, "Are you Rami?" I asked.
"Yes I am," said the smiling man as a hand shot out at me. "Good to finally meet you, George. Welcome to Gaza!"
We drove a short distance, through another Palestinian checkpoint and headed towards Gaza City. The photos you see here were among my first sights of Gaza. We have all seen images like these on our TV screens and in newspapers, but seeing them for myself was mind-numbing.
I was driven straight to work and immediately into interviews, which I'll write about in the coming weeks. It needs to be said here, that the pollution that hangs around low in the streets from old cars in Gaza City is utterly overwhelming. Filthy, lung-choking air.
Later that night, in my hotel, which reminded me of hotels in provincial Russia in 1993 after the break-up of the USSR, rundown and unkempt, it soon dawned on me that I was the only guest in the hotel. The staff were extremely friendly and apologetic about the state of everything. I don't blame them, though.
Up in my room, as a storm of biblical proportions raged outside, suddenly the lights went out and the windows, that didn't quite fit the panes, rattled. I went out into the corridor, it was pitch-black. The lift wasn't working, of course.
I strapped on my head torch and slowly went down the six flights of stairs, past broken windows on stairwells that were letting in rain, electrics were nearby. There was no one in my hotel, not a soul. My heart started racing, what's going on?
Finally down in reception, I came across one old guy sat in the foyer under a blanket smoking a hookah. He had the benefit of a solar light. He didn't speak English, but seemed to understand my nervousness and he tried to assure me all was OK.
A flurry of texts were sent between Rami and myself, and he also assured me that all was OK and that the electricity would go back on tomorrow, sometime. I simply did not feel safe six floors up, no lifts working, not even emergency exits lit up, it was pitch-black. What if there had been a fire?
Back in my room, I could have murdered a large glass of something very strong. No chance, of course, as alcohol is banned by Hamas. The penalty for being caught with it? Serious trouble I'm told.
Into bed, I turned off my head torch, rolled over and pulled the blanket tightly around me. As I drifted off, I could hear Rami's voice in my head once again say, "Welcome to Gaza!"
NEXT WEEK – "LET'S MEET THE GAZAN PEOPLE, BUT DON'T SAY YOU'RE A JOURNALIST …"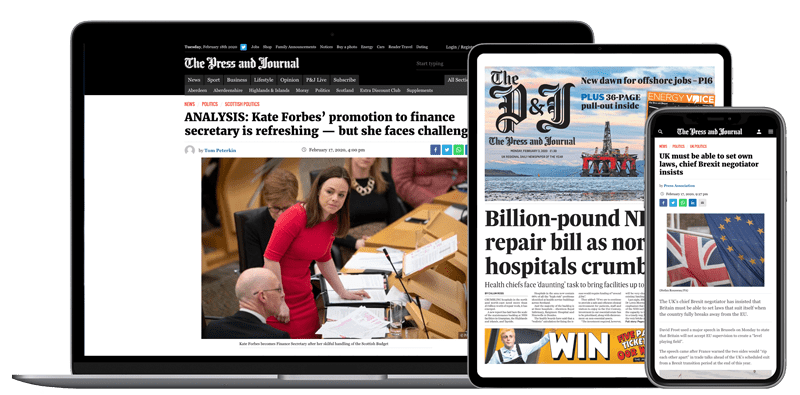 Help support quality local journalism … become a digital subscriber to The Press and Journal
For as little as £5.99 a month you can access all of our content, including Premium articles.
Subscribe