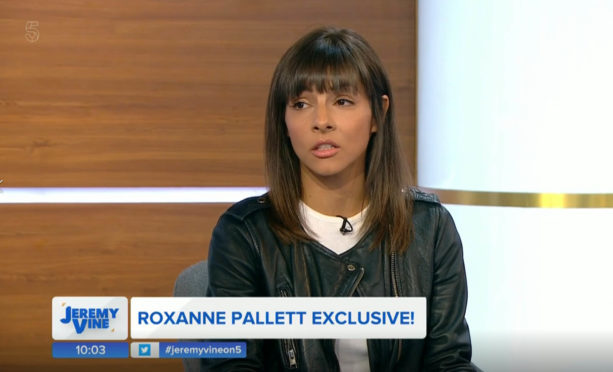 It's funny how life passes us by so quickly.
It really doesn't seem that long ago since I was one of the mums rushing around buying a new school blazer because I had left it until the last minute to check the school uniform still fitted.
Back to School adverts seem to get earlier and earlier these days.
I'm sure I saw posters as soon as the school holidays began reminding us they would soon finish.
If you are anything like I was, you will always leave it until a few days before to try things on.
It's as if we want to delay the inevitable and not let the holidays end.
Of course, when my children were at school, we took photos of their first day back but we didn't have to spend 15 minutes getting the pose absolutely right for social media.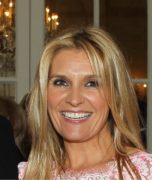 Twitter and Instagram are awash with celebrities posting photos of their little darlings heading off to school.
They usually photograph them from behind to avoid media intrusion so the pigtails and ribbons have to be immaculately placed.
I can hear the cries of "Muuuuumm" when she is getting them to pose for "just one" more photo.
Dads aren't immune to the photo taking of course but I'm sure it's the mums who are the most annoying.
As much as it's sad the summer is nearly over, there is something quite comforting about getting back into the routine a school term brings to the household.
In my job, I only just get into a new routine for it all to change within a few days.
For the past week I've been back on the tour bus, this time in California and Arizona.
Spending some time in my beloved LA has been wonderful.
The summer is still going strong over there, especially when we got to Arizona, where they were having a "cool" day at 104F (40C).
I've just arrived back in the UK and caught up on the whole Celebrity Big Brother scandal.
For those of you who have missed it, Roxanne Pallett, formerly of Emmerdale, accused Ryan Thomas, of Coronation Street, of punching her.
She then made a very big deal of the whole punching episode, calling Ryan a wife beater and threatening to bring in lawyers.
When the so-called punch was aired, it was an insignificant play fight where Ryan just poked her in the ribs.
Roxanne walked out of the show to a media frenzy after hearing chants of "get Roxy out" from the audience outside the house.
When she was shown footage of the alleged punching she was forced to admit she was wrong and had somehow imagined a scenario much different to what she could see clearly on the screen.
She issued an on-screen apology through an interview with Jeremy Vine and then another with Emma Willis.
So the situation is Roxanne was either lying or was extremely deluded or mistaken.
Either way it's not something someone in their right mind would do.
Having watched the extremely uncomfortable interview with Emma, I would say Roxanne is not in a good mental state and no matter what she has done, which has obviously been very vindictive and has caused lots of hurt to Ryan Thomas and his family, we now need to be careful not to push her.
She described herself and the nation's most hated woman and broke down in tears.
I'm not in any way standing up for her.
It seems like she was totally in the wrong and from what various co-stars have been saying she has alleged similar things before.
She is already vulnerable if she needs to make up facts like this to cause drama.
She has lost all her upcoming work and I don't see anyone offering her any in the future.
Her life has fallen apart due to her stupidity, or some would say evil, malicious actions, but let's not hound her anymore.
I hope people now let her get help and sort herself out.
Reality TV shows can totally re-invent TV careers but it can also destroy them.
A ruined career is one thing but we must remember, as evil or deluded as she may or may not be, she is a human being who, albeit through her own fault, is clearly on the edge.
Let's not end up bullying the bully.
Have a good week,
Yvie X