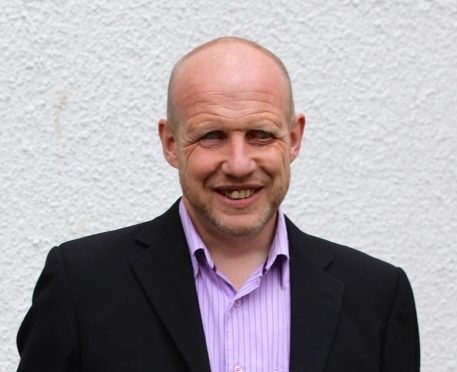 Blind comedian Neil Skene on why mud, sweat and tears of joy sum up his last few weeks.
The mud – well I once again completed the Banchory Beast – an amazing 10k obstacle course where you get clarted in dubs from head to foot and then get put through a look warm loch, well it might look warm, but take it from me, looks are very deceiving!
Now sweating is something I normally experience when running, and I actually did two 5k runs in one morning with only about a hour between them.
As someone who does run 10ks, I thought this would be easier, but it was actually harder.
But although I sweated during this, it was nothing to the nervous cold sweat I came out in when I participated in a discussion panel about diversity at the recent Institute of Fundraising conference.
Speak about being out of my comfort zone, it was filled with mostly all the stereo typical PC brigade I normally try to avoid.
Just because I am blind, it doesn't mean I know anything about diversity. I mean, I often visit the Inverurie Golf Club, I'm not an expert on that strange sport – unless I've had several beers at which point of course I become an expert!
The tears of joy came when I was really firstly honoured to be asked to host the All Together NESS event.
I was blown away by what was a good old-fashioned variety show, showcasing the talents of local blind and deaf people, whilst also making the public aware that deafness is no barrier to enjoying music and song.
For someone who has been around the block, and thought I'd experienced everything, this was one of the best events I've taken part in!
Unlike the performers in All Together NESS, I am perversely comfortable performing my live stand-up routines to any size of audience.
The guests across Aberdeen city and shire can be quite diverse, so guess maybe I am an expert on diversity after all, well at least the practical side.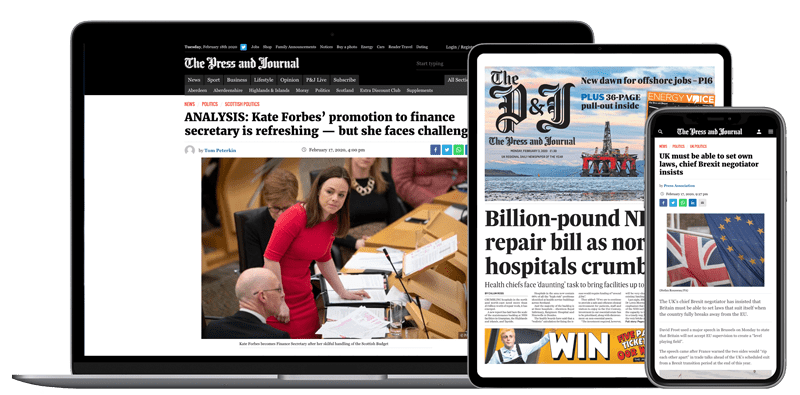 Help support quality local journalism … become a digital subscriber to The Press and Journal
For as little as £5.99 a month you can access all of our content, including Premium articles.
Subscribe