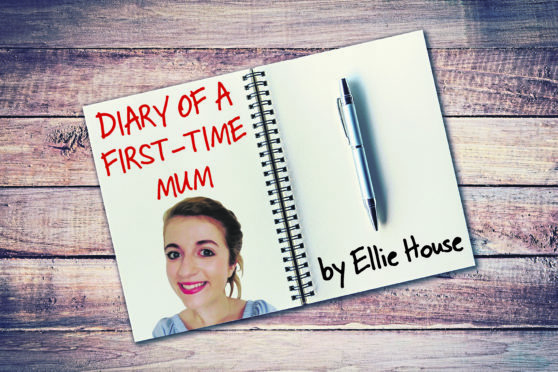 This will be my first Christmas as a mother and that in itself is rather special and remarkable, to me at least.
It has also got me thinking of the day itself, of family and of the months which have crawled and flown by in equal measure as we edge closer to December 25.
I can vividly recall Christmas eve of 2017; I was six months pregnant when I attended the midnight service held at Gilcomston Church in Aberdeen.
The candles flickered in the darkness and as the opening chords of Silent Night played, I could feel the tears prickling behind my eyes.
By the time the clock chimed 12 and I turned to wish the person next to me a happy Christmas, I was using my scarf to dab at my eyes.
As people hugged family members, I hurried outside because the person I wanted to hug most in the world wasn't there.
My own mum still lives in my childhood home in Wales and this was our first Christmas spent apart.
Our relationship has been characterised by fiery arguments and my teenage refusal to speak over some imagined injustice.
We are more similar than I once cared to admit, stubborn and righteous in our belief that we both know best.
I speak to my mum on the phone most days but when I became pregnant, my need for her seemed to magnify.
I wanted her to be there for scans, for excitedly buying baby clothes.
On a rare visit home, she pressed my own babygro into my hands and I instantly understood.
She had kept it folded away for 26 years.
It was the very first thing which my son, Reuben, wore – his legs still curled up tight.
It fitted him perfectly and the photograph of him wearing it at two days old takes pride of place on my mum's bedside table.
Had things been different, she would have been the first family member to hold Reuben and marvel at his mop of dark hair. She would have proudly pushed the pram and given me a few hours' respite.
But on the day I gave birth, my mum was with my dad in a chemotherapy ward.
The irony still isn't lost on me.
As new life came into the world, she watched nurses attempt to save my poor dad with a concoction of drugs through a drip.
He has been too poorly to travel for some time, so my mum didn't meet Reuben until he was five months old.
She has missed out on so very much but the circumstances are not unusual.
It is becoming more uncommon to find families who live close to each other, with grandparents on hand to help out.
I am very lucky in that my partner's parents live around the corner and naturally adore their first grandson.
But their proximity only serves to highlight my distance from my own family.
I cried for my mum during labour, almost reverting to my childlike self in the belief she would make everything OK.
I've changed my son after swimming and gritted my teeth as other mums have passed their babies to waiting grandmas, before leisurely getting dressed.
I've juggled teething, illness, housework, and our dog's ability to pull the living room curtains down.
Come the end of the day, I've phoned my mum and silently wished I lived closer to her.
But having spoken to dozens of mums, it is in fact the minority who have their own parents close by. It's not unusual for grandparents to live abroad, making do with Skype calls and visits planned months in advance.
I often think of the love which is carried on flights, mail trains and through phone calls.
It shimmers long after the call has ended, ready to lift us up in the difficult times.
History is repeating itself in that my mum raised two children, only she had no support beyond my dad.
She moved to the Shropshire Welsh borders from Newcastle, so I saw my own grandparents maybe three times a year.
It didn't impact on how much I adored them and the same is already ringing true for Reuben.
To watch my mum finally hold him for the very first time on a crowded train platform – the memory still moves me today.
Their bond is fierce and strong regardless of distance.
He is particularly fond of my dad and the pair often sit together, Reuben staring up at my dad with his trademark grin.
We are due to fly home this week for early celebrations and in the three months since my mum last saw Reuben, he has changed a mile a minute.
He now has four teeth, can crawl and loves nothing more than opening kitchen cupboards.
We will spend his very first Christmas in the home he knows best though, right here in Aberdeen.
It was at my mum's suggestion, after she pointed out that travelling with a baby for the sake of one day is madness.
All these years later she is still doing the right thing, not just for me but for her grandson.
So Mum, I want you to know just what a wonderful grandma you are, that I subconsciously parent based on the way I was raised, because you did a pretty wonderful job.
And although you may not see my little boy each day, your love for him carries us both.
It always will.
And to me, that's what Christmas is truly about.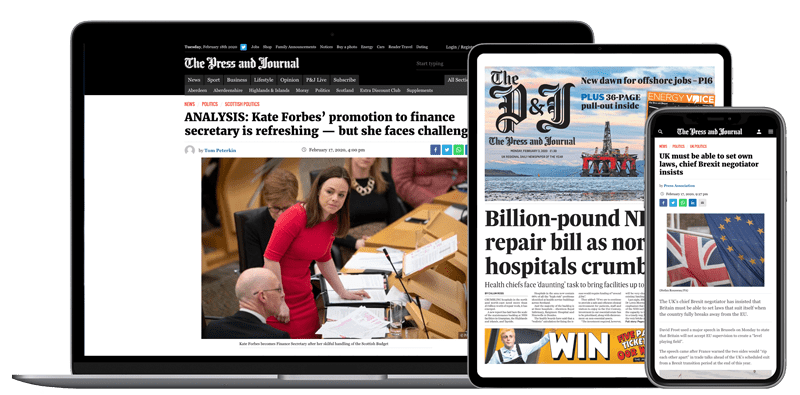 Help support quality local journalism … become a digital subscriber to The Press and Journal
For as little as £5.99 a month you can access all of our content, including Premium articles.
Subscribe