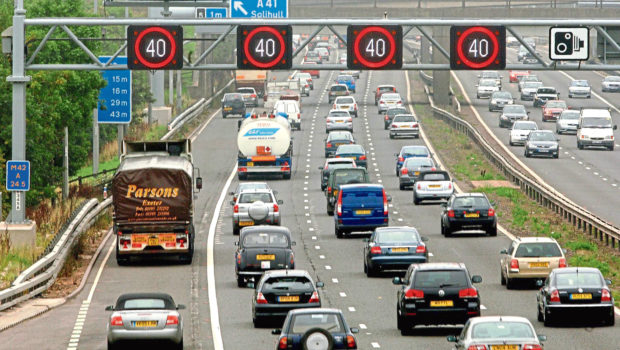 Scotland has got it right when it comes to "smart" motorways – there aren't many of them. Just one, in fact, on a small section of the M90.
In England, there's an epidemic of them, called "smart" because of their digital overhead panels displaying the best speed limits for maximum traffic flow. And – controversially – they allow the hard shoulder to be used as a driving lane.
Plans are under way for 400 miles of motorways to lose their hard shoulders, and many people don't think they're very clever at all.
A quick recap on hard shoulder history for you now (I know, I spoil you…). They were first seen in the 1960s with the building of motorways, and designed to offer some protection if your car broke down, as well as doubling as an express lane for emergency services.
It is illegal to drive on the hard shoulder and you can be fined £100 with three points put on your licence but, as ever, there are exceptions – if directed there by the police, or by a yellow sign because of roadworks.
Headlines have shown that in the last seven months, two fatal accidents happened on the M1 in "smart" sections when a vehicle broke down. With no hard shoulder to pull on to, it became a sitting duck and another vehicle (and more) hit it from behind.
There are conflicting statistics about the safety of "smart" motorways, but the majority of motoring groups are urging more care, with AA president Edmund King commenting: "We support road improvements to remove pinch points and improve motorway capacity, but not if it compromises road safety."
I am certain you'll agree, and I'm also sure that you would never want efficiency to be put before safety. Yes, it all looks fine on paper – easing traffic to make it flow smoothly – but when it is you, or your loved one, broken down in lane one of a "smart" motorway, safety is the only thing that matters. And let's spare a thought for the recovery drivers, too.
The grown-ups reassure us by saying as soon as an incident occurs in a lane, a big red "X" is put up on the digital overhead panel telling drivers a specific lane is closed. But, astonishingly, there are people who continue to drive in that closed lane – and the only punishment is a warning letter sent to their home.
Not smart.
Vicki's latest car show, The Car Years, starts at 8pm on Tuesday May 7 on ITV4. Twitter: @vb_h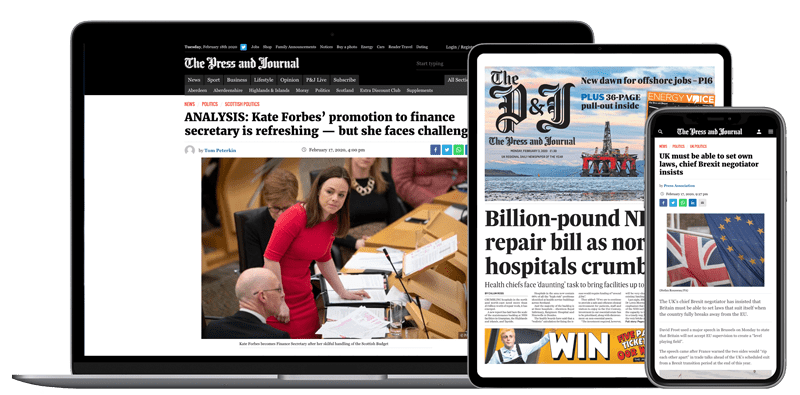 Help support quality local journalism … become a digital subscriber to The Press and Journal
For as little as £5.99 a month you can access all of our content, including Premium articles.
Subscribe