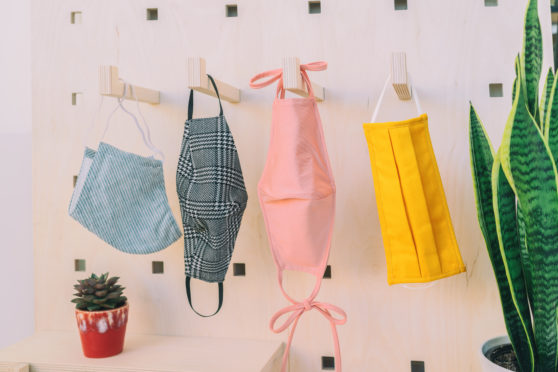 This year has been challenging for pupils and their families across Scotland.
Having had to deal with an abrupt ending to their school routine earlier this year, followed by adjusting to online classes and homeschooling, those aged 12 and older are about to face another challenge.
From today, wearing face masks in senior schools in Scotland is mandatory in communal areas, corridors and on school buses.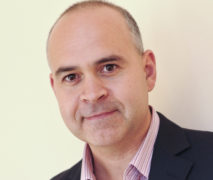 Some children will feel very comfortable with this, perhaps even relieved,  others will find it very anxiety provoking  and potentially stressful.  If this is the case it's important to understand why your child is feeling anxious and to take them seriously.
They may well already be anxious about their new school environment, lack of friendships, new teachers, class routines and workload. So it doesn't help that mask anxiety has been recognised as a real problem for anxiety sufferers.
In the case of face masks, anxiety might be caused by two factors: there is the mask itself, and then there is the process of adjusting to yet another change.
People suffering from anxiety often find that their anxiety levels rise when having to deal with change.
In this respect, this year has been very challenging for everyone, adult or child, dealing with increased stress levels and anxiety.
Talk to your children about the transition to mask wearing in the context of being yet another change rather than challenge.  Understanding their particular worries is important –  these will differ between children and you may be surprised what actually is at the root of their concerns.
Once you know what these are you can help them find ways of overcoming their fears.
It might also be helpful to make a list of all the changes they have successfully coped with over the past months. This will show your child that they already have the ability to deal with changing circumstances in a positive context.
It may also be helpful to help them avoid over generalising –  and remember the mask is only used for small parts of the school day.  Perhaps you can suggest it is similar to wearing new shoes –  they will get used to them.
Appeal to your children's kindness. Mask wearing in public, especially in crowded areas, is mostly about protecting others. The idea is to minimise the spread of the virus by people who carry it without displaying symptoms. By wearing a mask in crowded areas of their school, your child is helping protect their friends. In many Asian countries, for example, it's customary to wear a mask in public when suffering from a cold.
What about the mask itself?
Covering your nose and mouth means hiding a large part of your face. This makes it harder to recognise and interpret facial expressions –  It may also cause feelings of being unable to breathe. So, how can you cope with those?
First of all, select a mask that fits well. To be effective, the mask needs to cover your nose and mouth fully, but without causing outright discomfort. Choosing a mask with a design you like and a good fit will make wearing it easier for longer periods of time. If it's appropriate, they could even have fun drawing on a design themselves.
If breathlessness is a problem, try basic breathing exercises such as deep breathing. This is something you can practice at home, maybe with the whole family. Breathing exercises not only help with mask wearing but also with anxiety in general.   Of course, if you feel your child is becoming panicky, feeling dizzy or struggling to cope then speak to your GP to find out how to support them.
Another thing  that might help is that they could practice wearing their mask at home to get used to how it feels to have it on their face when doing other tasks. Step by step you can increase the period of time for which they wear the mask so it becomes much more familiar.
Be mindful about your communications. Many of us use facial expressions to indicate what we've said is meant ironically, for example. With a mask on, this won't work well. Try and be clear with what you are saying to minimise the risk for misunderstandings. If something has been misunderstood, do your best to clear up the confusion as soon as possible. As parents, this is something we can help our kids with.
Body language is important, too. When facial expressions are not easy to read, body language may help clarify the meaning of something we said.
It's important to recognise that all of us are going through this transition together: teachers, pupils, parents and other support staff. With a degree of patience and kindness towards each other, we can adapt to the changes necessary and set ourselves up for a successful school year.
---
Professor Ewan Gillon is a chartered psychologist and clinical director for First Psychology Scotland with centres in Aberdeen and Inverness.