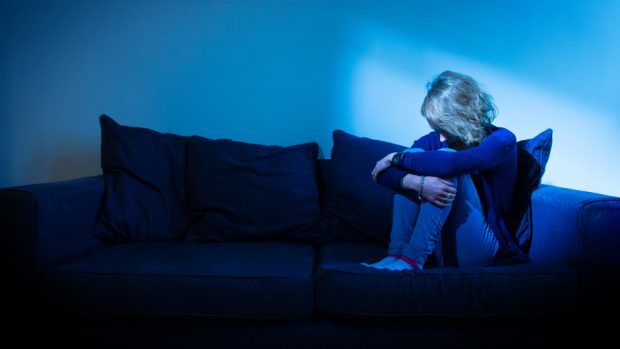 Over the past six months, many of us have had to connect to others exclusively online, mental health services included.
With personal contact restricted due to concerns about the spread of the coronavirus, even those of us who prefer personal contact have had to make do.
As a consequence, how we relate to each other has changed fundamentally, in a short space of time.
Making friends online is not new. Over the past ten to 15 years, social networks have become part of many Scots' everyday lives.
Few of us think anything about making Facebook friends or talking to Instagram followers we have never met before.
This year has accelerated this process of connecting online even further.
As is the case for most fundamental changes in society, this one too comes with advantages and disadvantages.
Let's look at the positives first: with lockdowns in place and personal contact severely restricted, online connections can be a lifesaver.
For those living alone, talking to others online may be the only human contact they have apart from the check-out staff during their weekly shop.
Setting this unique year aside for a moment, online connections have grown in importance over the past decade or so.
Take residents of rural or remote areas, for example. Finding likeminded people to discuss special interests or even meeting others regularly has often proved challenging in these areas.
Being able to connect online, whether it is with a view to meeting in person at a later date or not, clearly fills a void here.
Communicating online means you have more control over how much information you want to share.
Whether it is using a video-based app or a chat forum, you can limit how much you want others to know.
You can share information step by step as you become more comfortable with the person you are talking to.
However, there is a danger to that, also.
Social media users have been accused of sharing a highlight reel version of their life and hiding any negative parts.
On the other hand, 'ranting' or attention seeking posts are also very common. It's important to understand that you are seeing a heavily filtered version of a person's life online.
In addition, communicating online exclusively means missing out on cues from body language and facial expressions.
Few laptop or mobile phone cameras provide good enough quality video to see as much as we would during a face to face meeting.
There is also the simple 'connection' of sitting physically close to someone – a virtual hug doesn't always cut it!
From a professional point of view, online psychological services have been crucial over the past months.
At First Psychology Scotland, we were quick to offer online consultations and treatment when the lockdown started.
Many other services, both free and paid-for have moved online this year.
However, whilst internet-based mental health services are definitely here to stay,  for many these are not a full replacement for face to face consultations.
Of course, the health safety of clients and therapists is paramount.
But my point is that accessing mental health services are also a big part of supporting the wellbeing of many people.
To provide the best possible mental health care, we need to assess who needs face to face treatment as opposed to who may benefit enough or even more from online counseling and therapy.
Masks in school: How to help our kids cope with another major change
For those with acute or complex mental health conditions, in person treatment may be the only viable option.
Some people also can't use online means for safety or practical reasons, and others may simply need the personal contact that only face to face work can offer.
When online work is not possible, my view is that mental healthcare needs to offer in-person work but in a way that keeps everyone safe.
This does not mean turning a psychology practice into an operating theatre. Instead, choosing well-ventilated rooms, installing plexiglass barriers, wearing masks in communal areas and washing hands can go a long way towards protecting each other.
Finding the balance is crucial.
However we can all do our bit, offering kindness, care and compassion to each other at this most difficult of times.
Professor Ewan Gillon is a Chartered Psychologist and Clinical Director for First Psychology Scotland with centres in Aberdeen, Inverness, Perth, Dundee, Edinburgh, Glasgow and Borders.