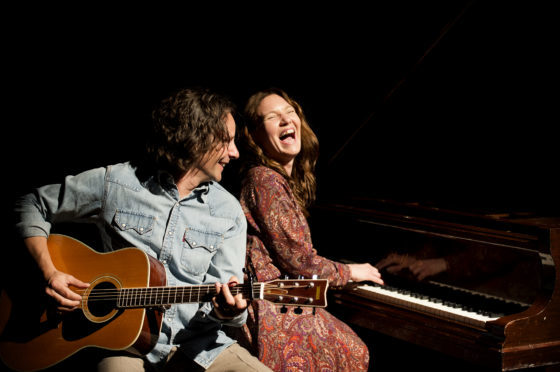 Susan Welsh saw You've Got A Friend at Eden Court in Inverness.
A set featuring standard lamps, a rug and soft, warm lighting, set the tone for what was to be a mellow evening of music celebrating the musical relationship, and long-lasting friendship between music legends, Carole King and James Taylor.
But it began in a strange way with Kyla Brown who starred as Carole, walking quietly on stage, removing her shoes and placing them front of stage, before making her way to the piano.
No reference was made to the shoes and they remained there all night.
I've since discovered it was a homage to her being barefoot on the cover of her classic album, Tapestry, but this subtle reference was lost on me.
Throughout the show and between numbers, both Carole and James, performed by Steffan James, shared some stories about the couple's backgrounds, friendship and musical collaborations, but I'd have like to have known more.
And while there were numerous songs I recognised, such as I Feel the Earth Move, Will You Still Love Me Tomorrow, Fire and Rain, Sweet Baby James and You've Got A Friend, there were others, not introduced, I was less familiar with.
Fine for lifelong fans familiar with every track, but at times I felt a bit in the dark.
Musically, the performers were first class.
Kyla has a strong powerful voice but could also sing, gentle, melodic numbers beautifully. A slow, version of Up on The Roof and a sublime rendition of, Will You Still Love Me Tomorrow, earning rapturous applause.
The second half of the show featured more rockier, upbeat numbers and Steffan's version of Carolina on My Mind and Smackwater Jack were first class.
Backed by an excellent three piece band – guitarist Tim Bloomer, drummer Ashley Abbot and guitarist, double bass player and singer, Dominik Told, this show was a very, gentle and pleasant way to round off the weekend.