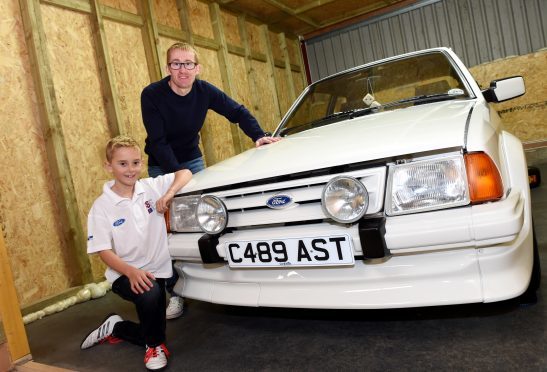 When it comes to classic cars the majority of enthusiasts don't just fall in love with a model from a bygone era, it's how the vehicle feels on the open road.
But despite a love affair with Ford Escorts which started in his teens, John Igesund will never know what his very own Ford Escort RS Turbo Series 1 truly feels like to drive, having bought it for an undisclosed sum earlier this year.
The dad of two who lives in Tarves and is a sheet metal worker keeps the car in a special air chamber, although it has already made a trip to a car show in Birmingham.
The 1986 custom model was advertised for sale in The Press and Journal in 1993 where her previous owner spied her, and John is determined she will remain preserved undriven.
"I know it might seem strange that I'll never drive this car apart from on and off a trailer, but right from the beginning that wasn't what this was about," said John, 35.
"Owning her gives me just as much enjoyment and it feels like things have come full circle.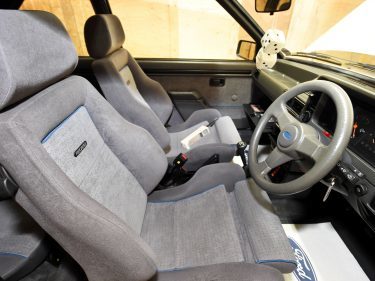 "When I passed my test in November 1998, some months later an impulse purchase resulted in an RS turbo being brought home.
The dream didn't last long, as insurance premiums were too high and there were words from my dad, that I won't repeat!
"I had no other option other than to return the car back to the previous keeper.
"To say I was disappointed was an understatement, but I was determined to own one from then on."
John originally hoped to restore a model but found that raising a family and working long hours got in the way.
His two sons, eight-year-old Jack and Olly, 4, are thankfully fans of the Ford, as is his wife, Alison.
"In my eyes the RS is a proper car, new cars don't do anything for me and this car has been owned locally all her life," said John.
"She was restored between 1995-1999 and hasn't been driven since.
"Everything works as it should and she's stored in a Carcoon, which is aimed at infrequently used vehicles."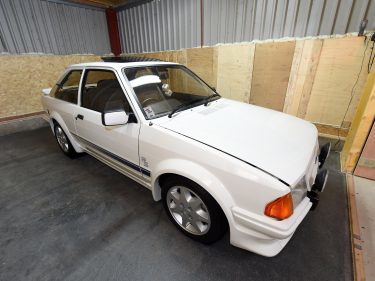 John's refusal to take his pride and joy out for a spin is perhaps more understandable if you consider the fact that it has more than doubled in price across the decades.
The RS Owners Club has valued it at around £30,000, and John hopes to leave the car as a legacy for his sons.
"She's part of the family, my eldest boy jokes that he'll take the car round Knockhill race track but that certainly won't be in my lifetime," he said.
"I can't believe how much the value has gone up, I don't think anyone could predict it would more than double in price over 30 years.
"The Ford RS Range has always been looked upon as a "working class" sports car.
"But in recent years, it's been a very sought-after marque, and is becoming highly favoured by the classic car collectors."
John even makes sure to swap parts to transportation parts when the Ford gets on the road – probably a wise move considering the fact that many of the parts are no longer available.
John hasn't been able to resist making a few changes though.
"I have had the car fully serviced, engine & gearbox oil replaced, new filters and new driveshaft seals fitted," he said.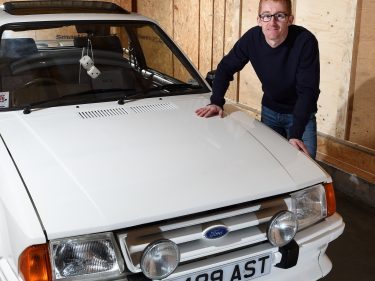 "The most expensive part changed to date was the glass in the sunroof, which was four figures, but it's improved the car greatly in my eyes."
But what is it about the Ford that has got John so enthralled?
It's his 18th RS model to date and his daily drive is a Ford Transit Sport, which he uses to help transport his RS.
"I think it goes right back to when I had to hand the car back over all those years ago, plus I love the 80s era," he said.
"Everything seemed so much cooler back then and I love the look of the car, it certainly stands out from modern ones and one of my favourite features is the Recaro seats."
The whole family recently went to a car show in Birmingham to participate in a display of RS models.
John hopes his beloved RS will stay in the family for many years to come, and has big plans for his next purchase.
"I want to get a BMX bike from the same year as the car if Alison will let me," he said.
"I think right now it's just brilliant to have the support of my family in my hobby, it makes it even more special."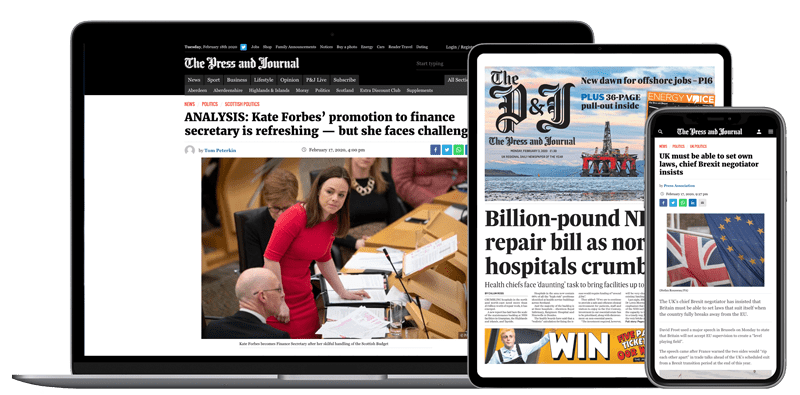 Help support quality local journalism … become a digital subscriber to The Press and Journal
For as little as £5.99 a month you can access all of our content, including Premium articles.
Subscribe