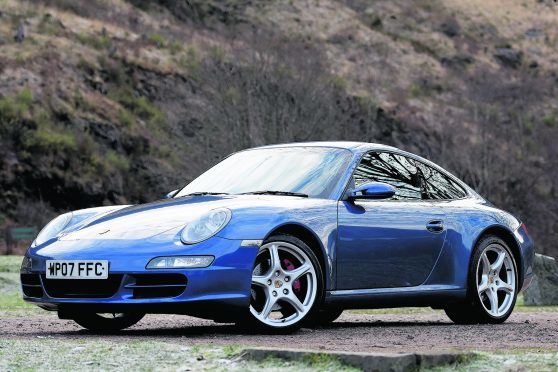 Steve Cameron may not have a pet name for his Porsche but having spent decades saving for his dream car, he believes the stunning machine has a soul.
Between running around after his six-year-old twin daughters and managing his own window cleaning business, Steve, who lives in Fort William, doesn't really have time for luxuries.
But the Porsche is a childhood dream finally realised, and Steve shares a close bond with his pride and joy.
"We've definitely got a bromance going on. I believe that machines can have souls and to finally be driving a Porsche is the best feeling in the world," he said.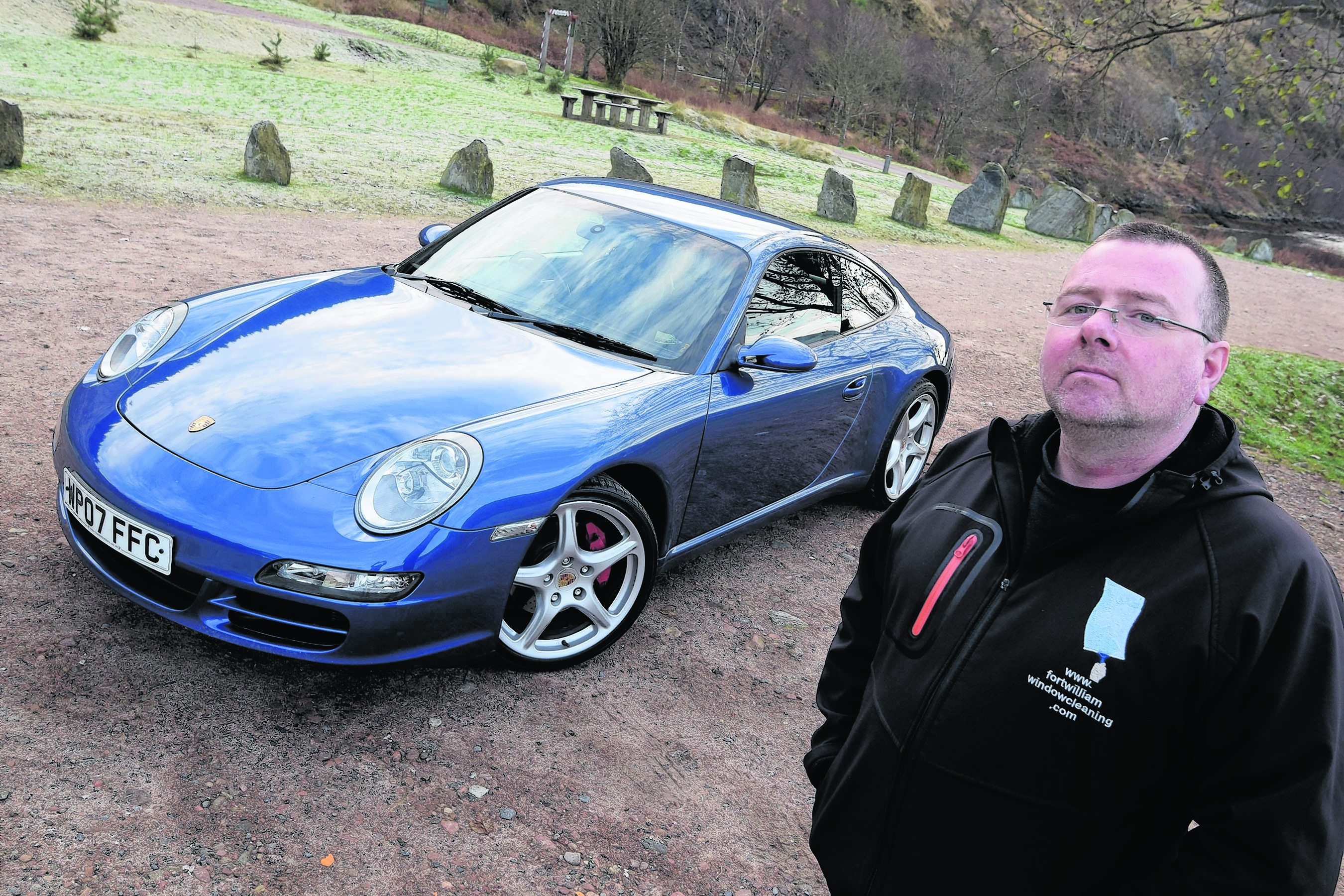 He bought the 911 997 C2 earlier this year and went all the way to the Wirral near Liverpool to pick it up.
Little Maya and Sophie aren't particular fans of "daddy's special car" but Steve believes the Porsche has fitted into the family perfectly.
"I've got a lot of hobbies but fast cars have always been my passion since I could walk and talk," said Steve, 46.
"I've spent years saving for a Porsche to the extent that I paid for it upfront. I considered other cars but nothing could be as good as the Porsche in my eyes.
"I thought about a Ferrari but it would have been half the seat space, twice the price and not much more performance.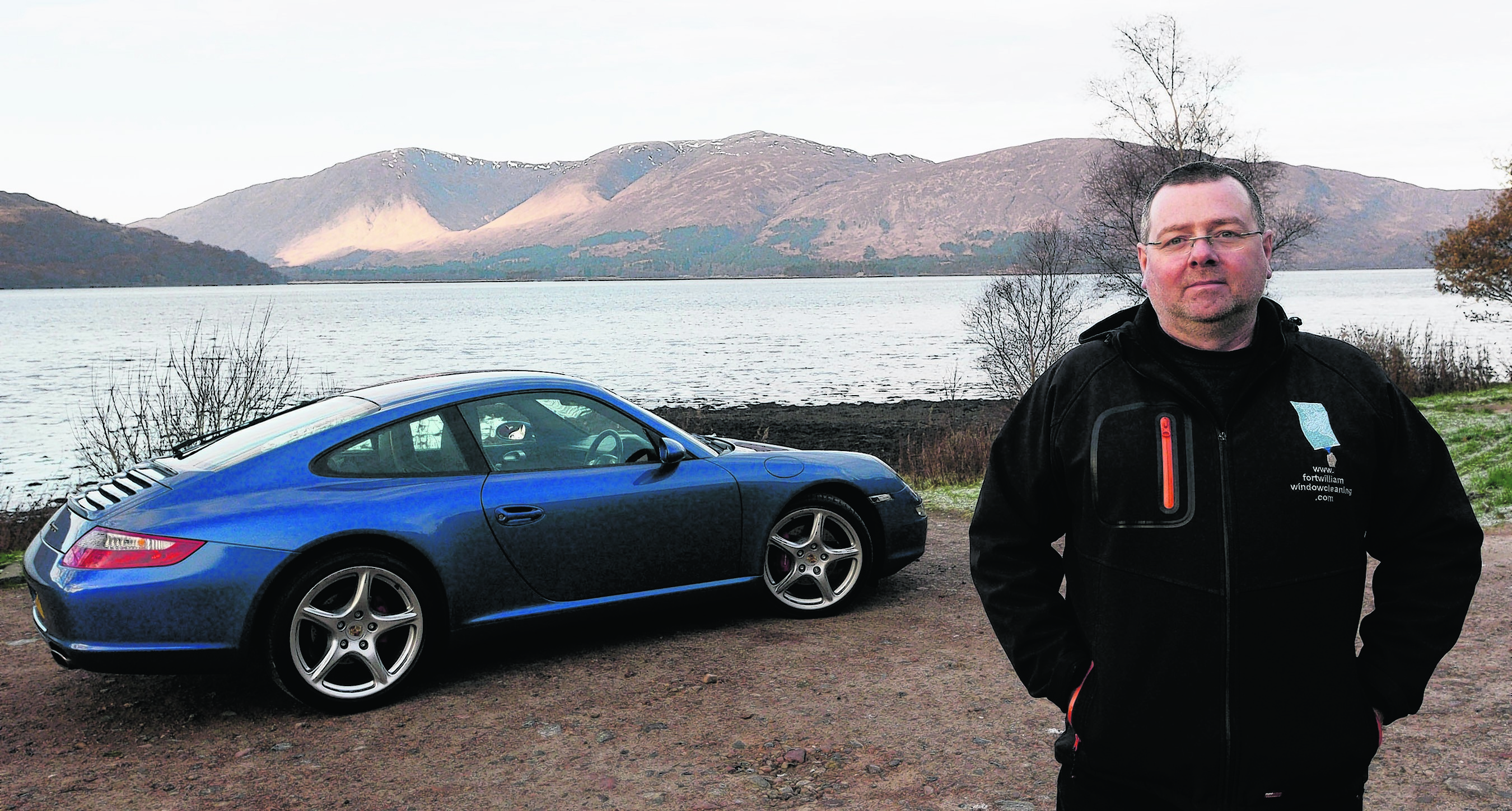 "Although we only take the Porsche out at weekends, it's very much a family car and my wife, Anna, can also drive it."
Steve spied the Porsche online but his purchase had to meet a strict criteria.
Budget, warranty, colour and condition were all major factors and although Steve bought the car second-hand he wasn't about to settle for second best.
"This was obviously a lot of money, but I went to look at the Porsche and decided to buy it on the spot," he said.
"It was a bit of a jump into the unknown but the money was there so I decided to go for it.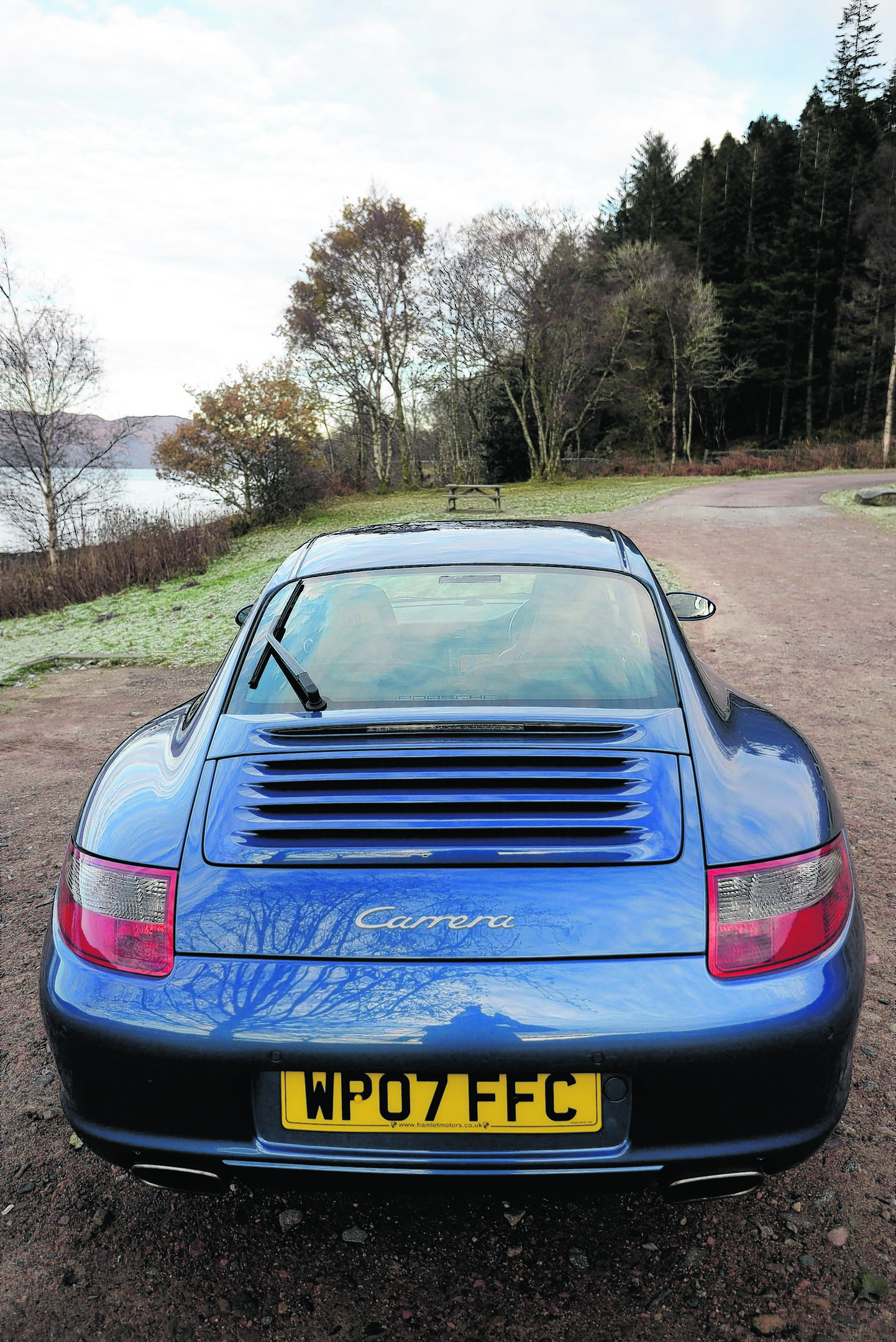 "I knew I couldn't go far wrong when it came to the Porsche, part of the beauty comes with the fact that with each generation they've been honed and perfected.
"There are a lot more specialists readily available in Scotland for the Porsche alongside dealerships, I haven't regretted the decision for a second."
Steve considered getting the Porsche put into storage over the winter months, but feared he might actually kill the car with kindness.
"I honestly thought about it but in the end I didn't think it was necessary," said Steve.
"We get pretty mild winters here in comparison to the rest of Scotland and if truth be told, I couldn't bear to part from it for any long period of time.
"Not using the Porsche will probably kill it much faster then using it will, cars like this are meant to be driven."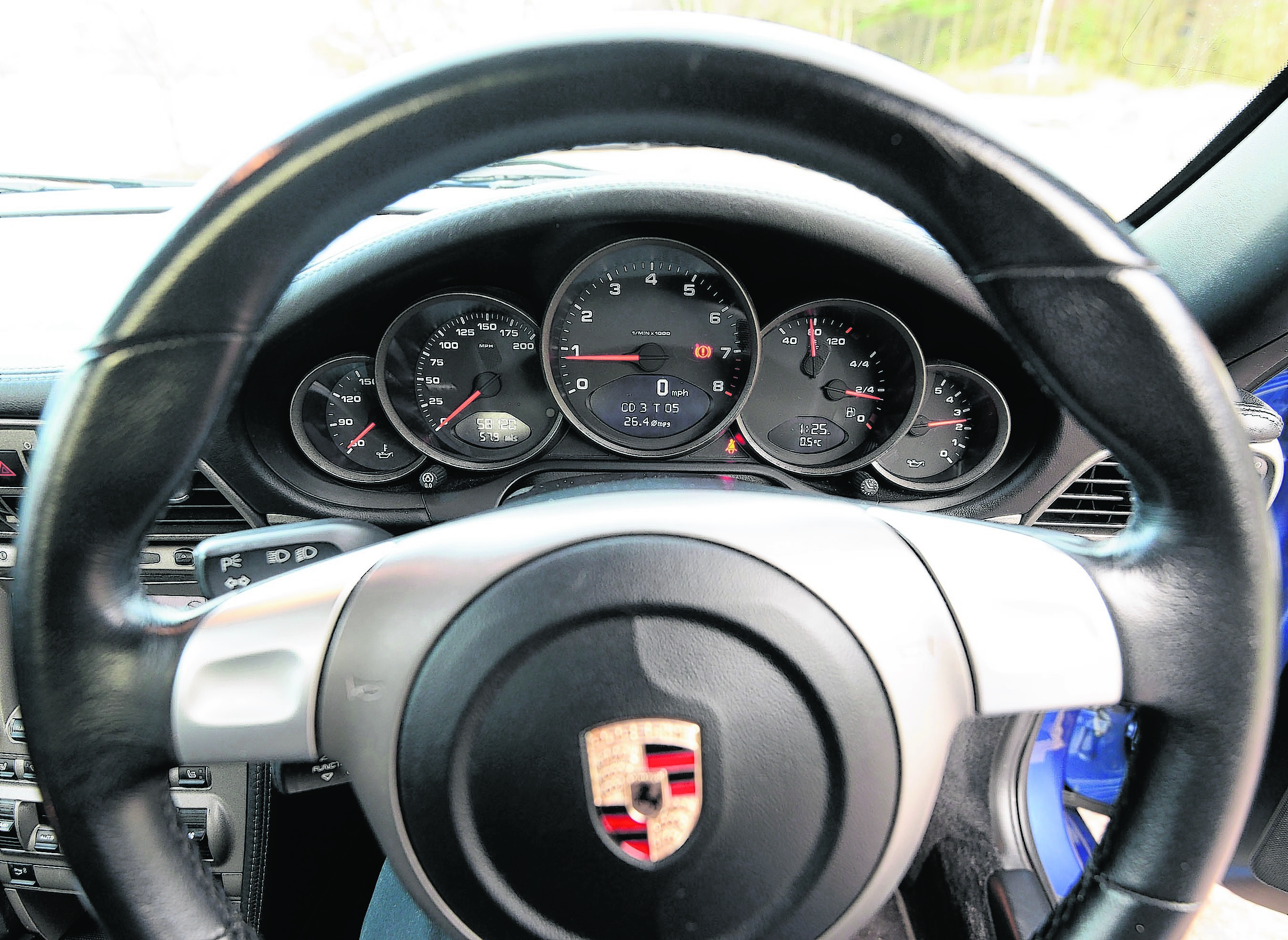 Steve doesn't intend on making any modifications and wants to keep the Porsche as original as possible.
When he's not ferrying his daughters around at weekends, he likes to take the Porsche to shows and is a member of the Tartan Tarmac Car Owners Club.
"The Porsche has been to a few car shows and I love being a member of the club, you get to meet some brilliant people and there's the beautiful cars of course," he said.
"The Porsche is incredibly practical but it's not something you use for getting from A to B."
The Porsche enables Steve to enjoy some 'me' time even if it's only a quick drive at the weekend.
"Sometimes I'll go out for half an hour and that's time to myself, the Porsche isn't a frightening car to drive at all and the engine has been calibrated at low revs," he said.
"I think the top speed is 174mph – it can really fly and you have to hang on.
"It's the sort of car that you drive through your fingertips.
"From the moment the Porsche came home with me, it really has been a complete dream.
"It's not about escape because I actually love my job, owning a Porsche has just been something I've always wanted.
"It's something we've enjoyed as a family."
Now his dream is finally realised Steve may have well and truly got the bug.
Indeed he hasn't ruled out a collection of fast cars, although that all depends on one thing.
"I'll have to check what the bank balance is doing," he said.
"It's not about escape because I actually love my job, owning a Porsche has just been something I've always wanted"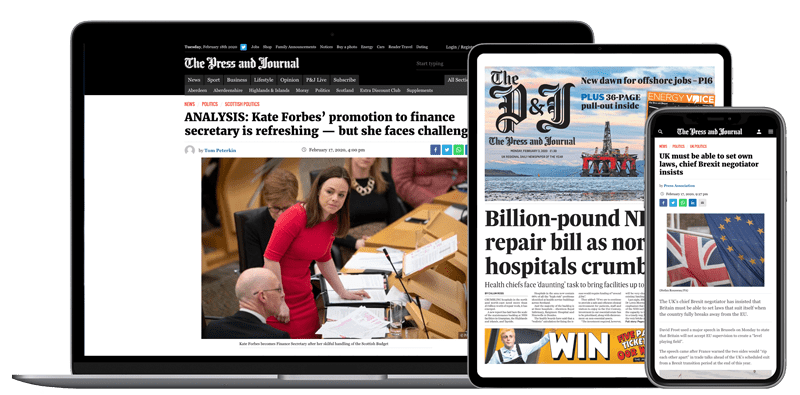 Help support quality local journalism … become a digital subscriber to The Press and Journal
For as little as £5.99 a month you can access all of our content, including Premium articles.
Subscribe