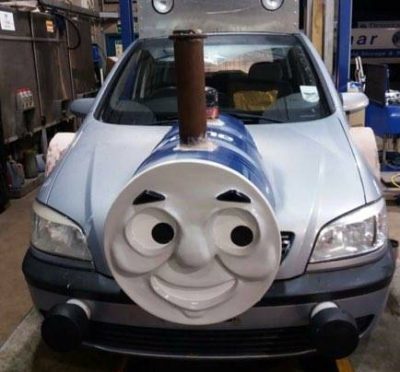 A group of north-east men have created a Thomas the Tank Engine car to take them on a 2,000-mile charity road trip.
James Ritchie, Graeme Smith, Graham Cowie and Allan Taylor are preparing to take part in the Benidorm Banger road trip challenge, with money raised going to a spina bifida charity.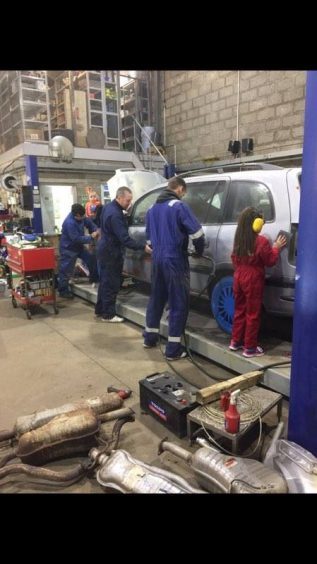 The team – the Bloo Toon Loons – used their £500 budget to transform an old Vauxhall Zafira into Thomas the Tank Engine in a nod to Mr Ritchie's two-year-old, who has spina bifida.
The challenge starts on May 1.
Along the way the Loons will be set a variety of tests by the event organisers.
Last night Mr Ritchie said: "You've got a £500 budget for the car and modifications. James likes Thomas so that's what we've chosen."
Mr Ritchie said the process of redesigning the family car has not been without pitfalls, but that it has been worth it to raise case for Spina Bifida Hydrocephalus Scotland. All that is left is to paint the machine blue.
"If we've ever had a problem they'll always help. They have a family support group we go to every month."
Mr Cowie added "We're all family friends and we're here to support James as well as the family. We're also doing a charity bag pack at Morrisons on Saturday."
The group will be backing bags and drumming up donations at the town's supermarket from 11am.
So far the team have raised more than £500. To donate visit:
virginmoneygiving.com/team/bluetoonloons