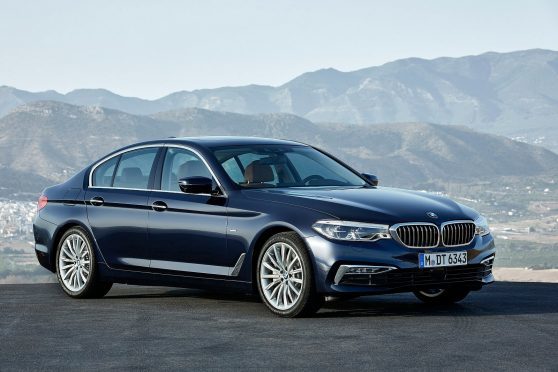 The seventh-generation BMW 5 Series claims to be significantly lighter, safer, quieter and more efficient than ever before.
The main news on the engine front concerns petrol power.
There's a fresh 252bhp 2.0-litre four cylinder unit in the 530i that's 7bhp up on the old 528i or alternatively, there's a 340bhp 540i variant which needs xDrive 4WD to control its prodigious 331lb/ft of torque.
Most 5 Series buyers though will continue to want a diesel, probably the familiar 190bhp 2.0-litre four cylinder unit used in the 520d, which in a 5 Series must be mated to an eight-speed Steptronic auto gearbox. The alternative is the six cylinder 265bhp 530d which has 457lb/ft of pulling power.
Both these variants are available with optional xDrive if you want it.
For the first time, BMW xDrive can be combined with Integral Active Steering, as well as lowered sports suspension. As for handling, well a step forward was needed here with many commentators reckoning the previous generation model was too comfort-orientated in its standard guises.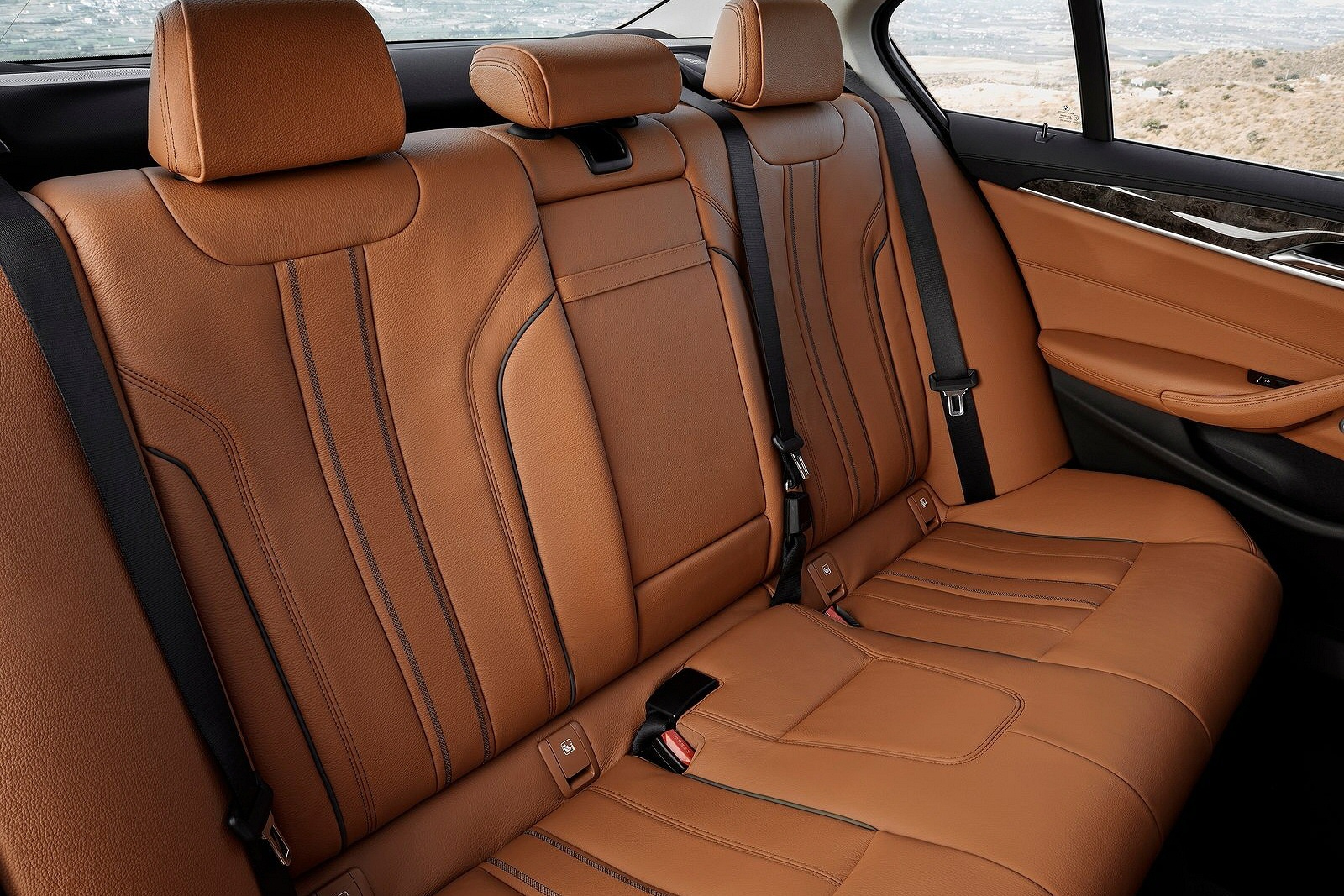 This time, BMW's engineers reckon they have achieved a much better balance of performance and luxury thanks to reductions in weight, revised steering and new double-wishbone kinematics in the front axle.
As before, 5 Series buyers get a choice of saloon and Touring estate body styles, both of which offer exterior dimensions that are only slightly larger than those of the previous model.
At the front, twin circular LED headlights flank the familiar BMW kidney grille.
From the side, the passenger cell is clearly set back and a flowing roofline plus a short front overhang aim to underscore the car's sporting appearance.
Inside, as you might expect, much is borrowed from the latest-generation 7 Series, including the optional gesture control system that works as part of the lowered instrument panel and freestanding display. There's more cabin space too, with more elbow and shoulder room, plus extra headroom in the rear and a larger 530-litre boot in the saloon that has a wider opening.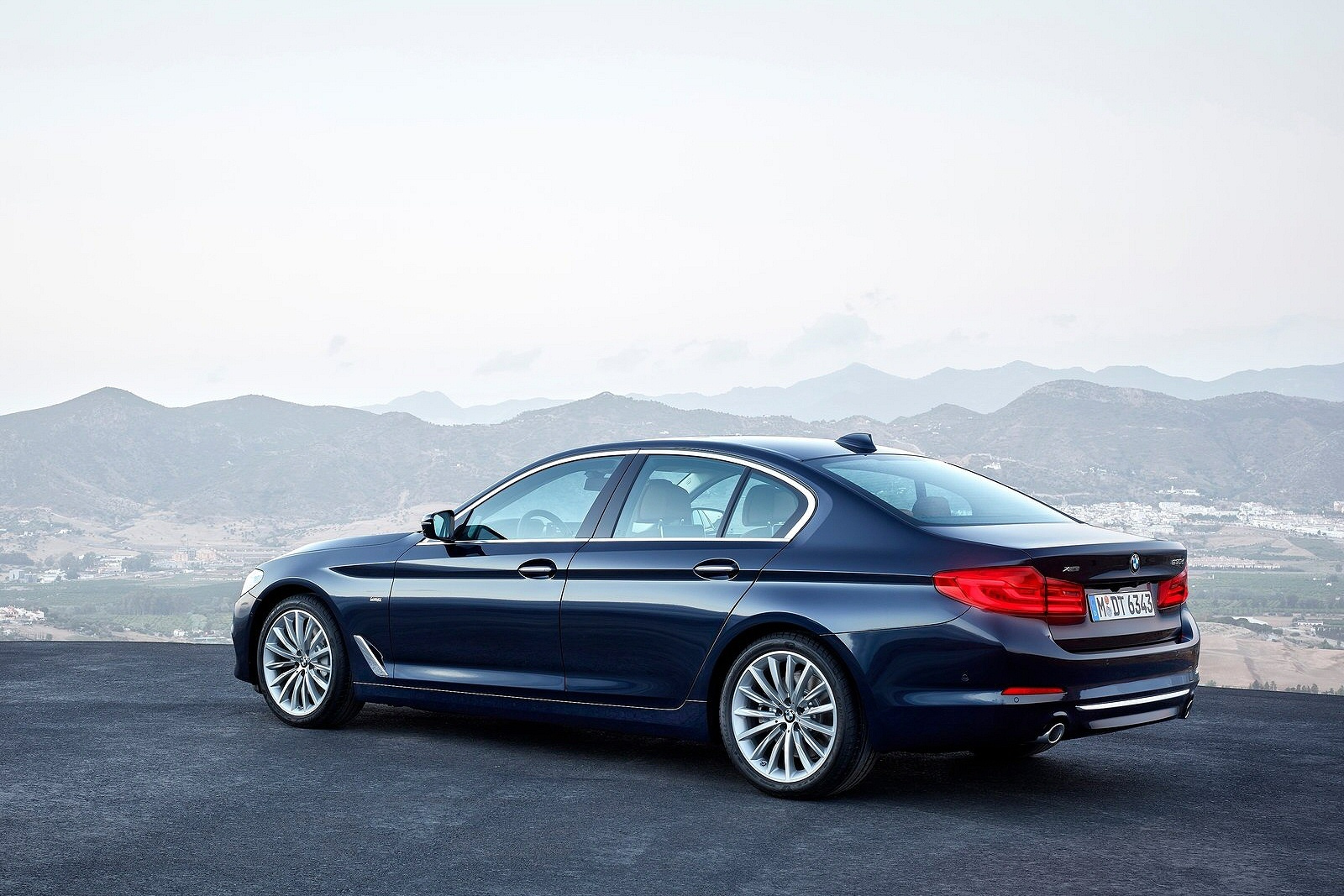 Prices start at about £36,000 for the model most UK buyers will choose, the 190bhp four cylinder 520d, a variant also on offer with xDrive 4WD.
There's a big price jump of almost £8,000 to go from this to the 265bhp six cylinder 530d derivative, also available with xDrive.
For petrol people, the 252bhp 530i is priced from about £40,000, while the 340bhp 540i xDrive requires a budget of about £47,000.
All models get Dakota leather trim, a high-quality stereo and a Bluetooth telephone kit, plus Apple CarPlay integration.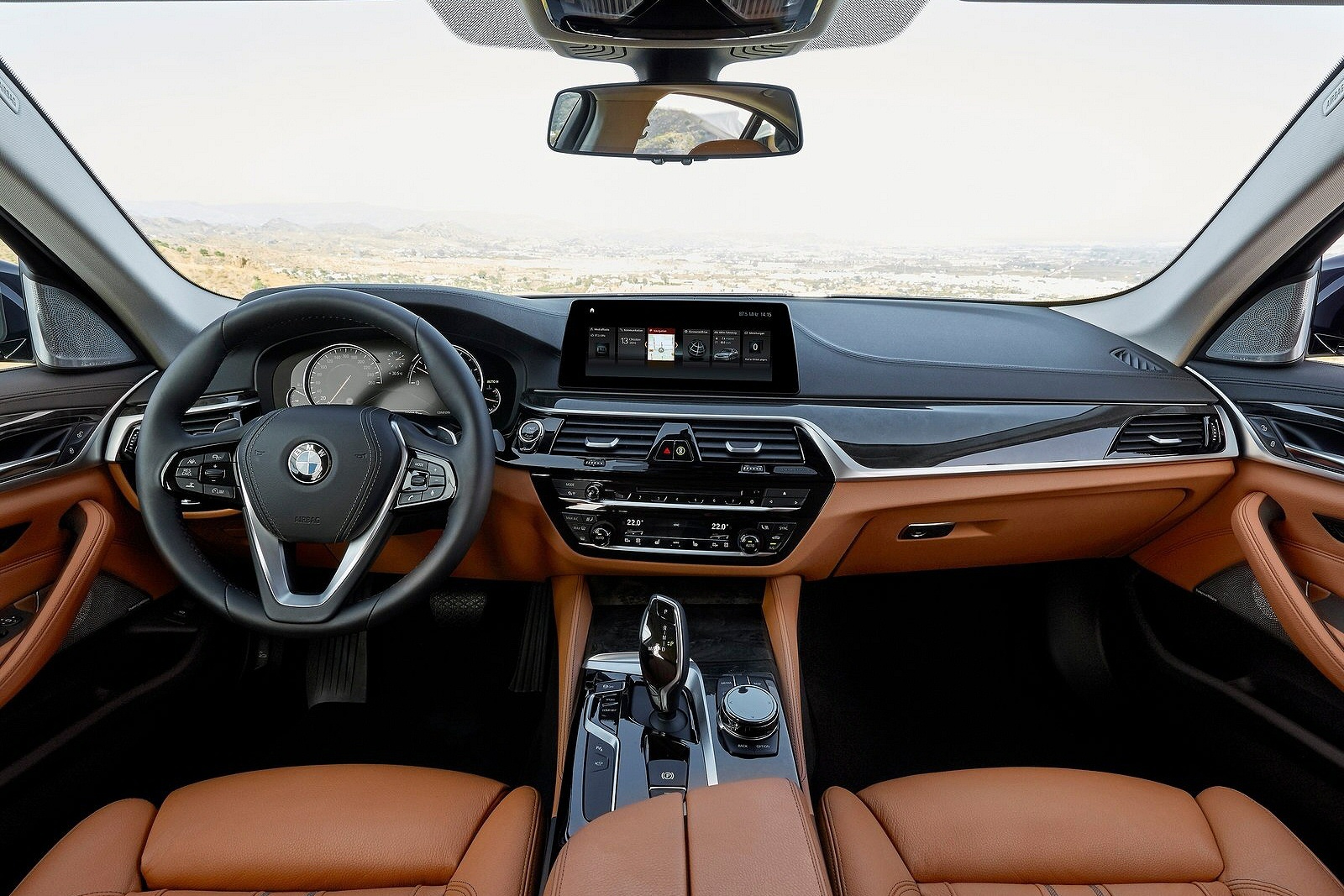 The four-cylinder diesel engine powering the BMW 520d manages 68.8mpg on the combined cycle, resulting in CO2emissions of 108g/km – or 72.4mpg and 102g/km if you go for the eco-orientated SE EfficientDynamics variant. Go for the six cylinder 530d and you can expect 60.1mpg, equating to CO2 emissions of 124g/km.
Even the petrol units don't do too badly. The potent 540i xDrive returns 39.2mpg with CO2 emissions of 164g/km – a reduction of 11% over the previous model.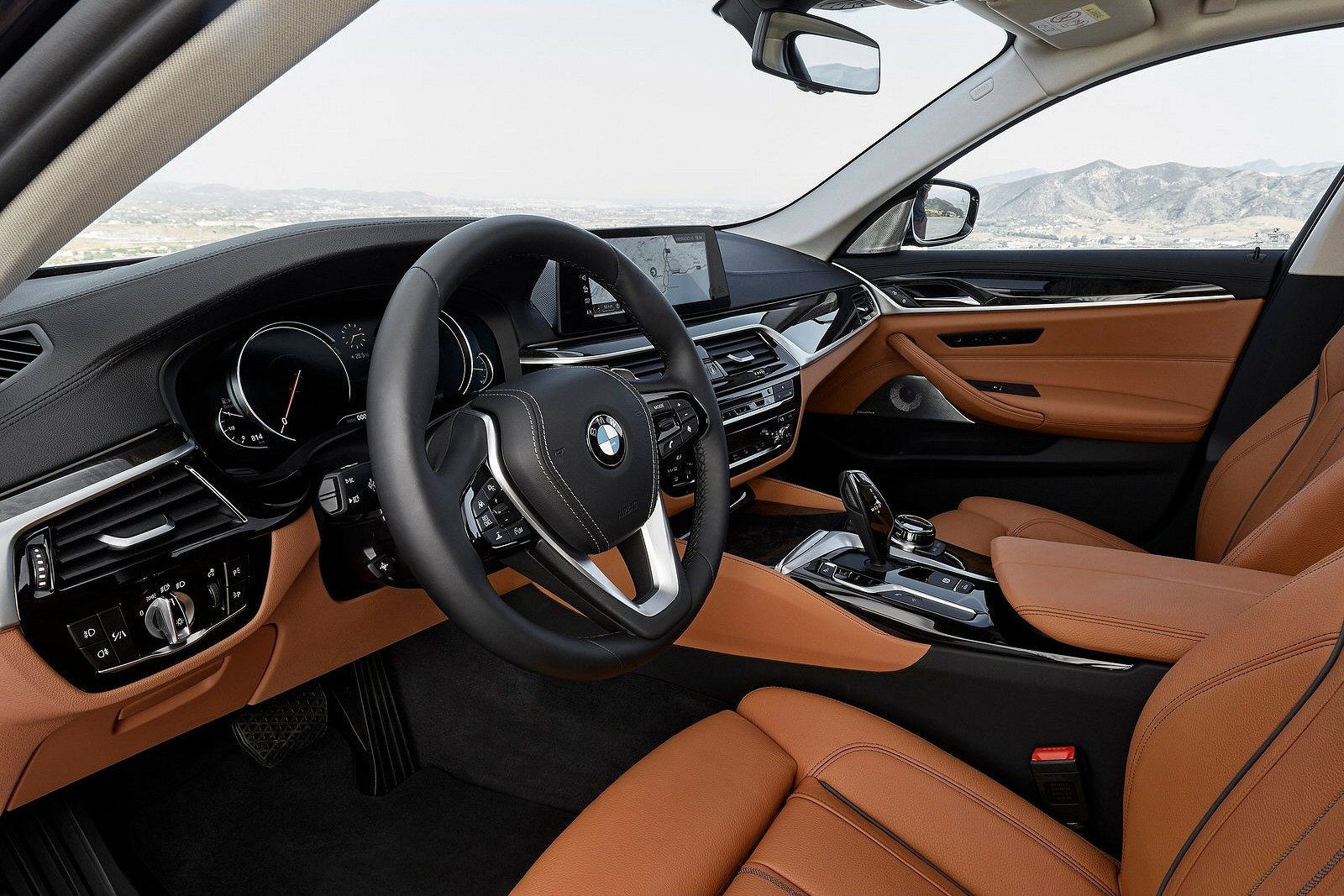 Despite its enormous success over five decades and now seven different generations, BMW's 5 Series remains a car that's often underestimated. That's a little unfair. If properly specified, it can not only be the most efficient car in its class but also the best one to drive, a combination that takes some beating.
Bear in mind that to also claim class leadership, it's not only got to manage that but also cover off the build integrity you would expect in an Audi and the gadgetry and ride quality you would want from a Mercedes-Benz. An enormous task.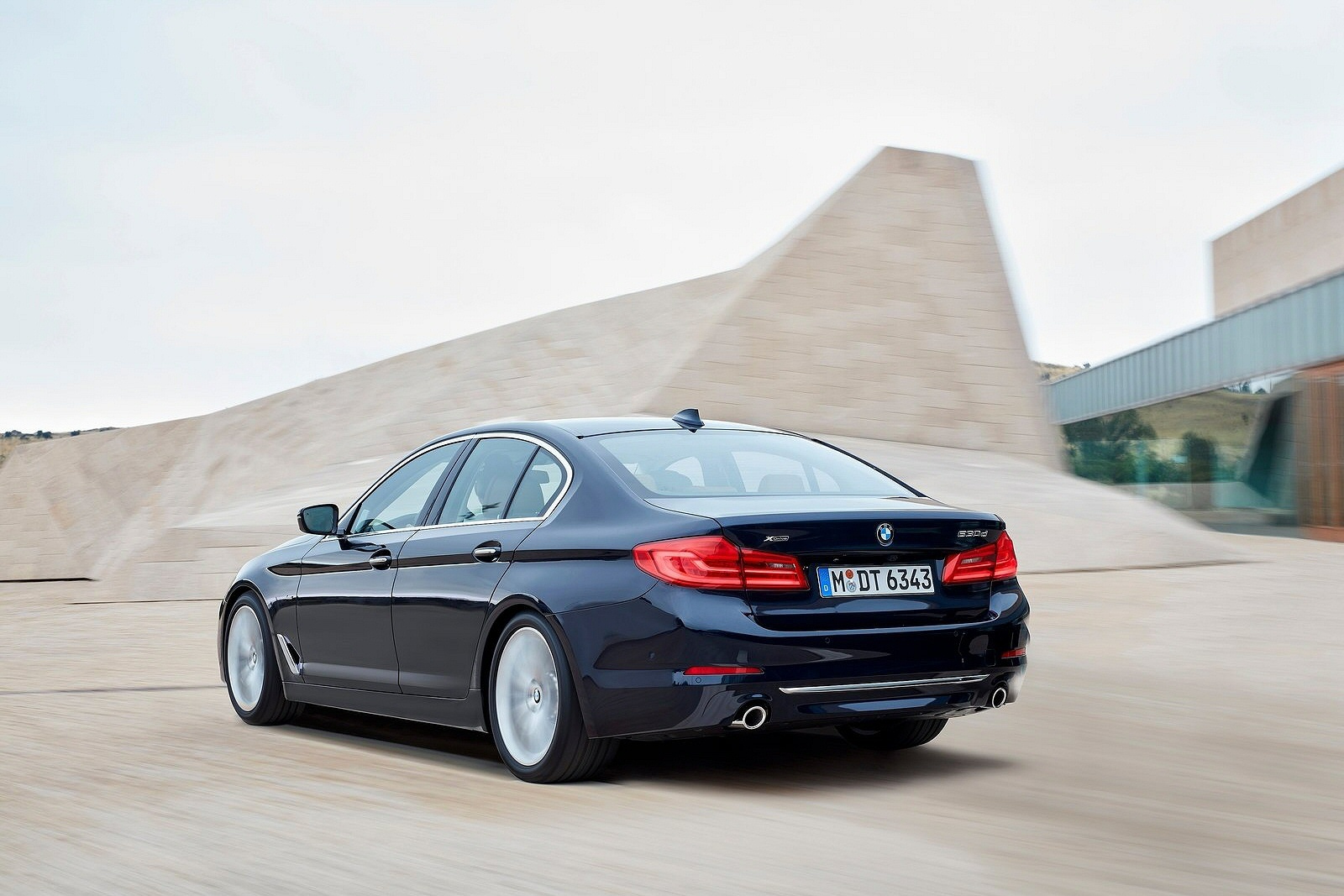 But not an impossible one, as this seventh generation 5 Series proves. True, it's a pity that to really create "the ultimate driving machine", you have to spend so much on the options list.
But even in standard guise, this is a hugely accomplished car, if one requiring familiarity and plenty of mileage over varying roads before its true qualities really begin to shine through. As before, it's quiet and roomy and now it's smarter, cleaner and even better on the balance sheet.
A benchmark business BMW then. Just as a 5 Series has always been.