Kevin Innes always wanted a Fergie, but he never imagined his restoration would raise money for charity
When Kevin Innes found out that his wife had breast cancer he came up with a remarkable way to help keep the family together, whilst showing his support for the thousands of women fighting the disease.
It has been three years since Linda's diagnosis and she is now thankfully cancer free, but Kevin has created a lasting legacy to her battle.
Step forward The Wee Pink Fergie, so aptly named because the traditional tractor has a rather blushing hue.
She turns heads where ever she goes and the Fergie even has her own Facebook page.
Kevin's pride and joy has certainly come a long way from life on a scrap heap in Orkney, and he gave himself a year to put her back together again.
The restoration was to provide a great comfort during Linda's treatment, and the Fergie is now part of the family.
"My daughter, Rhia, has just turned 16 and now she's got her tractor's licence she's claimed the Fergie for herself," said Kevin.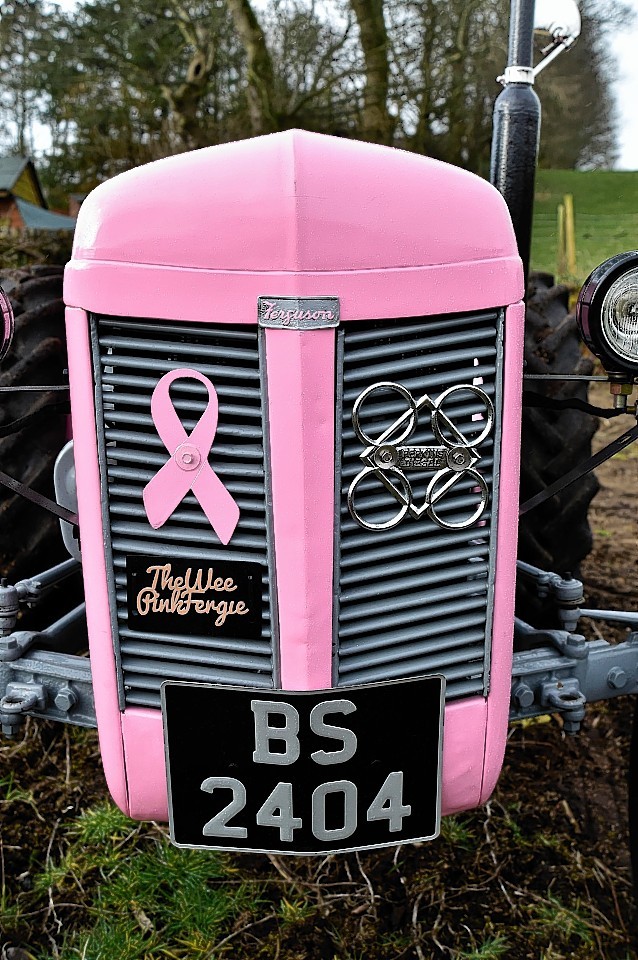 "I'm pretty sure it has something to do with the colour.
"I love Fergies and I think it goes back to my childhood, my dad had one when I was about eight years old.
"I've actually managed to track it down again so I have a feeling I'll be adding it to the collection.
"I wanted a Fergie not just because of nostalgia but because they are so basic and simple, that's the beauty in a Fergie."
Kevin went beyond basic however when he first bought the Fergie, which was saved from the scrap heap at the last minute.
It had been lying in pieces for 10 years in a garage, and Kevin had no choice but to start from scratch.
"There were a few moments when I realised how big a project it was, but it became a way of getting through the really difficult times when Linda was going through treatment," said Kevin.
"Thankfully my job as a crane driver meant that I could take care of her because I worked one week on and one week off.
"Her treatment always fell in my week off.
"I worked on the Fergie whenever I could and it became a focus, I told myself that I'd complete it in a year and it honestly helped me get through everything."
Kevin's biggest struggle was finding the right parts for the Fergie due to her converted diesel engine, and she now boasts parts which came all the way from Cyprus.
"There were no wheels, the bonnet radiator was off and the tin work was beyond repair," said Kevin.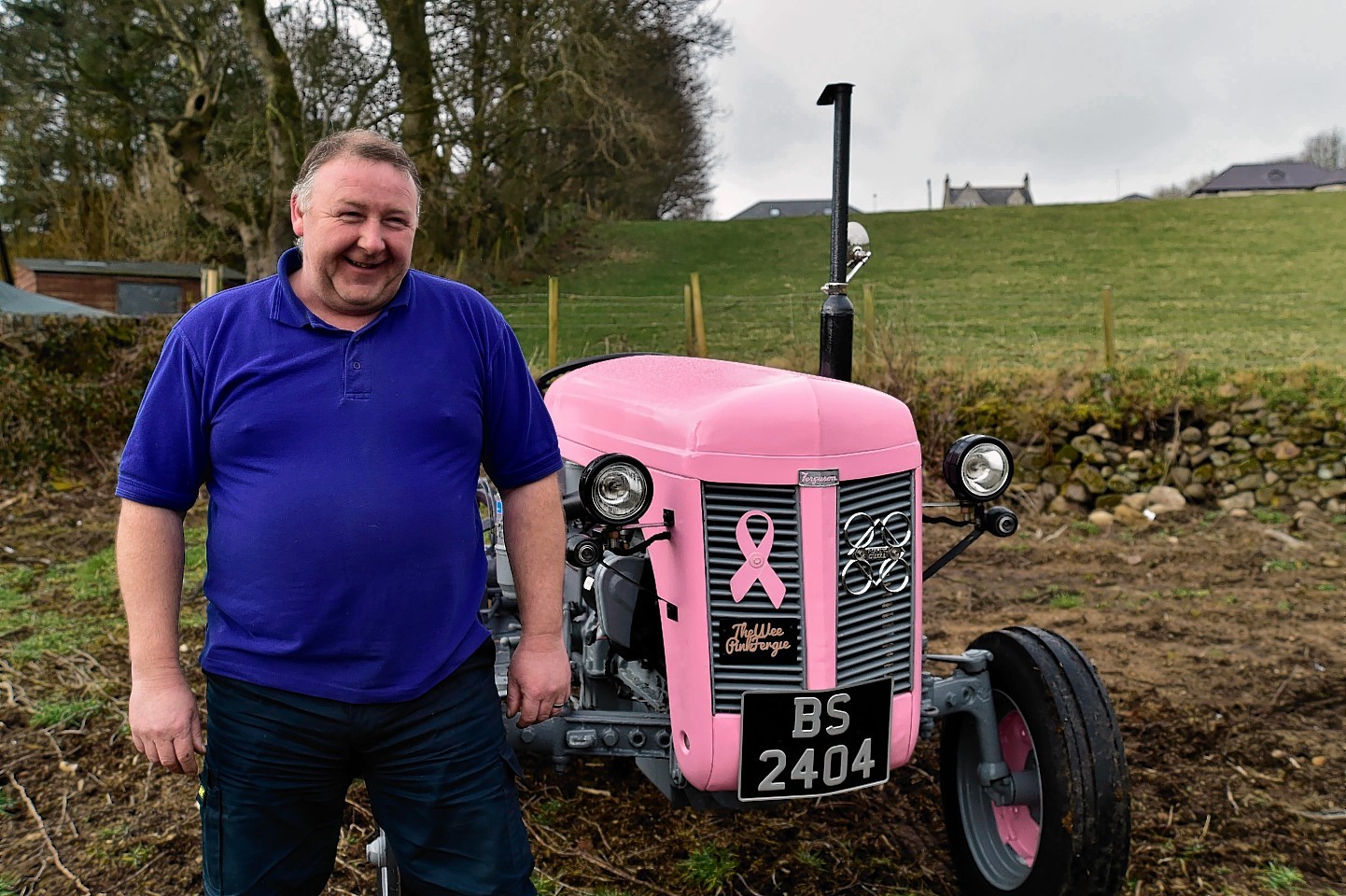 "I just had to buy it though because it was a T3, which is the Fergie I remember my dad having all those years ago.
"I had no choice but to strip it down and the engine wasn't all that bad, deciding to paint it pink struck me after everything which Linda went through and how much support we had.
"Linda loves the Fergie now and it's a real conversation starter.
"People always ask why she's pink and explaining helps spread awareness.
"We've raised about £500 in donations for the Aberdeen Royal Infirmary Breast Cancer Patient Fund.
"It's a way to talk about health and that can only be a positive thing."