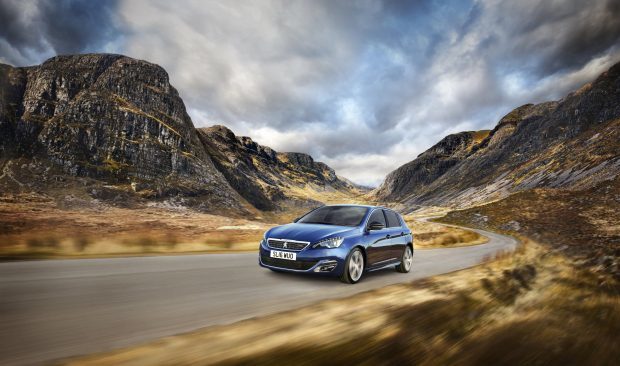 This revised, smarter, second-generation model delivers a better-executed family hatchback formula that offers a focus on refinement, interior quality and efficiency that puts it right up alongside the Ford and Volkswagen class leaders.
It's that good, especially now that the French brand has brought its engine technology up to date. There's a level of self-confidence and, yes, desirability here that we've not seen from Peugeot in a very long time.
What do you look for in an Astra-sized family hatchback? If it's driving excitement, you'll find it in a Ford Focus. If it's sheer value, then you're more likely to be drawn towards cars like Hyundai's i30 or Kia's cee'd.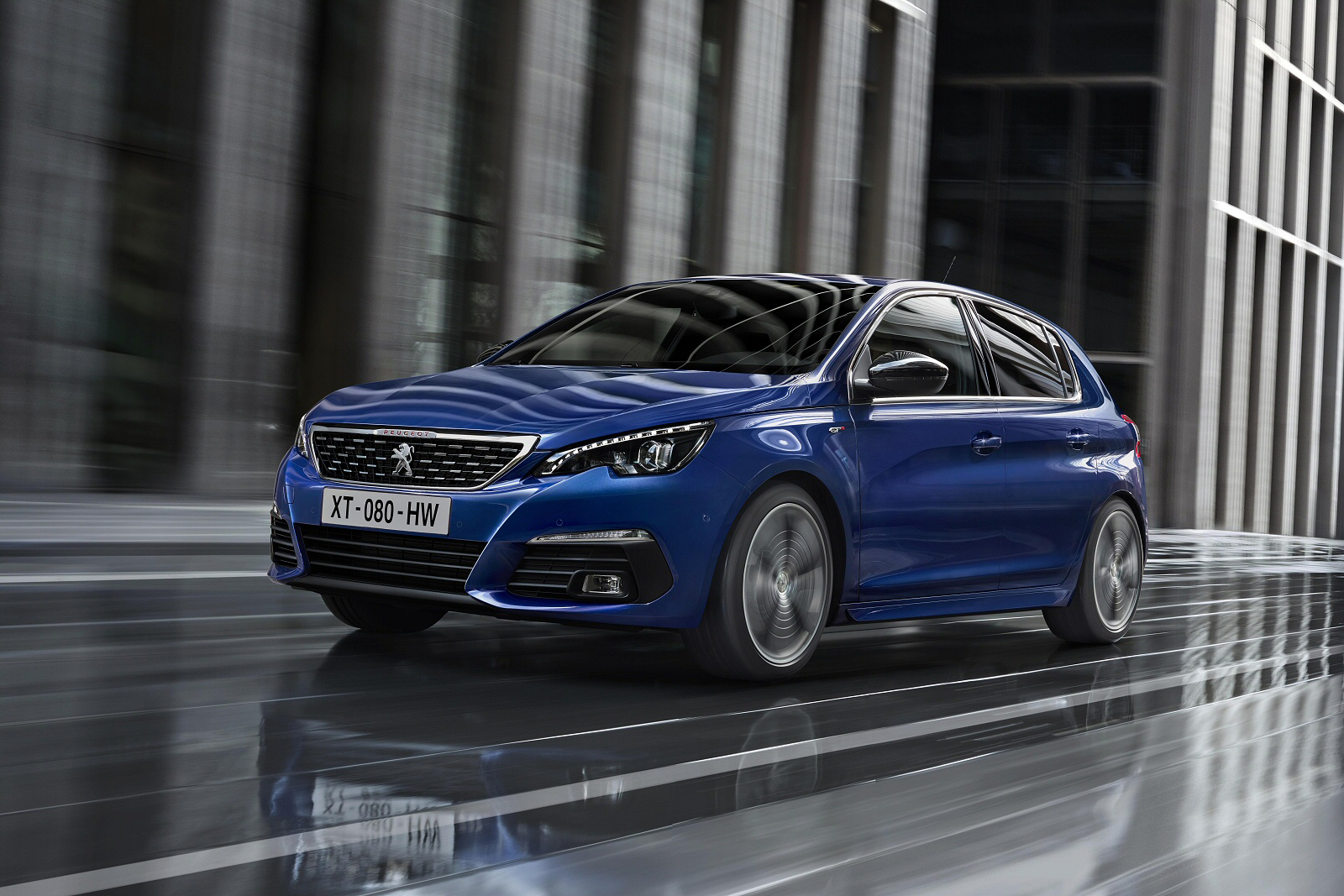 But what if your priorities are a bit more relaxed? You want an expensive feel. An absorbent ride. A laid-back demeanour. And a car that makes you feel you're in something much nicer. Perhaps, just perhaps, you want one of these, the revised version of Peugeot's second-generation 308.
Yes, we're looking at a package of facelift improvements here, but there are some genuinely significant ones, with changes to engines, transmissions and overall running cost efficiency.
It's nice to report that the changes made to this 308 are more than skin-deep. There's an all-new 1.5-litre BlueHDi 130 diesel engine for example. And if you're able to stretch up to the 2.0-litre BlueHDi 180 diesel powerplant at the top of the range, you'll now find it mated to an all-new eight-speed automatic transmission.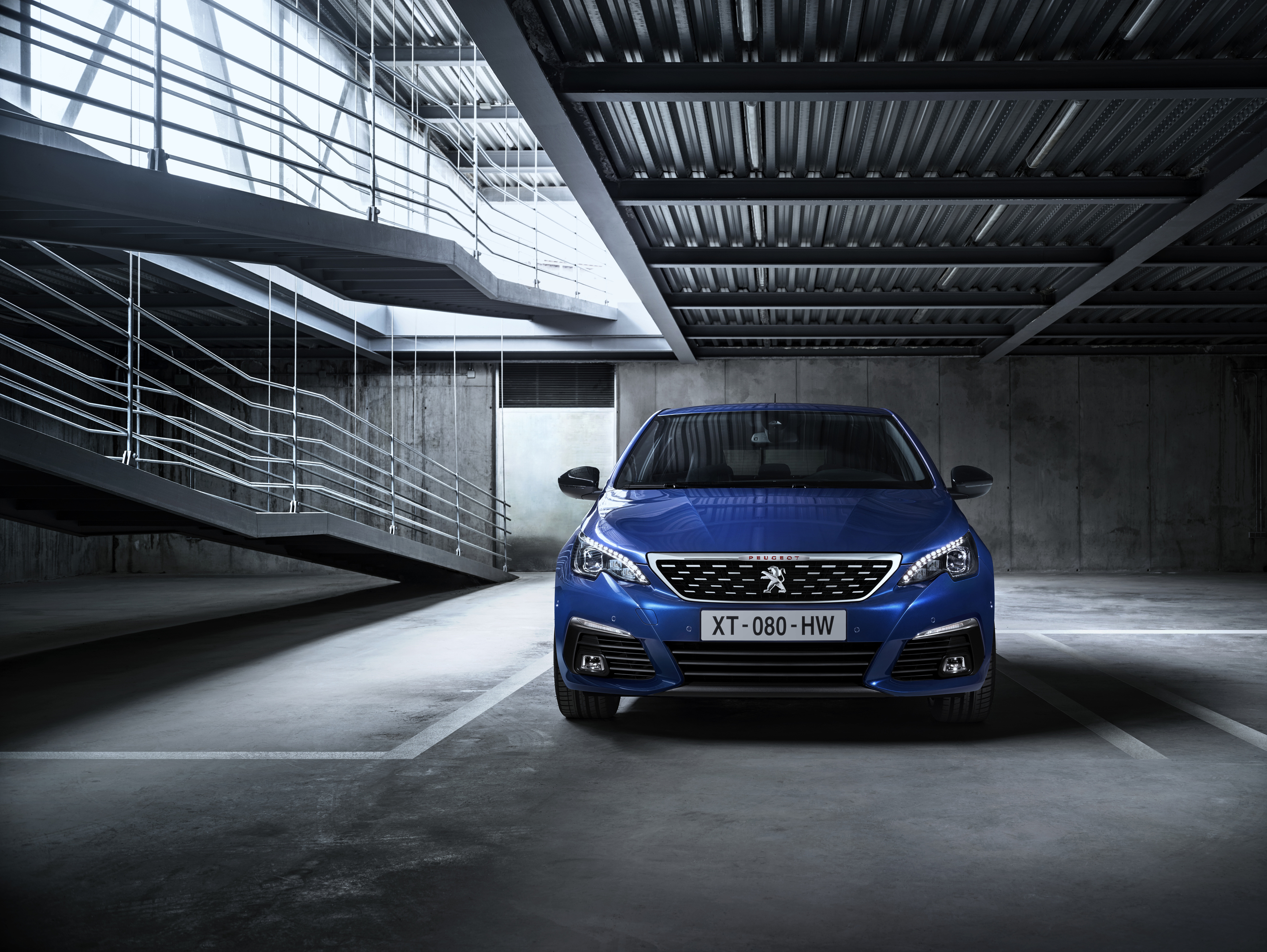 The brand says that its 1.2-litre three cylinder PureTech petrol engine has been extensively revised too, in pursuit of extra efficiency.
Otherwise, it's as you were. Most will want the 1.6-litre BlueHDi unit, which comes in either 100 or 120bhp guises. There's also a 2.0-litre BlueHDi engine, offered with either 150 or 180bhp.
For petrol people, the engine line-up opens with an 82bhp, 1.2-litre three-cylinder PureTech unit, then there's a choice of either 110 or 130bhp versions of this same engine further up the range.
If you want something sparkier, there's a choice of the warmed-up GT model or the full-fat GTi hot hatch. The GT variant gets the older petrol 1.6-litre THP unit in 205bhp guise or the 2.0 BlueHDi 180 diesel unit. Go for the GTi and there's a choice of pokey 250bhp and 270bhp versions of the 1.6 THP petrol powerplant.
This revised 308 features a sleeker bonnet that flows into a vertical grille that has a central Lion badge and the Peugeot name sculpted into the upper trim. The revised elliptical headlights come with integrated daytime running light LEDs to produce a distinctive front light signature.
Other design-led changes include a re-styled front bumper, while the rear lamps show a smart three-claw light signature. Plusher variants all feature a large glass roof as standard. Otherwise, things are much as before, this car exhibiting a mature, confident look. It's not trying too hard. We like that.
The interior retains the i-Cockpit design that sees the driver looking at the instruments over the top of the steering wheel. As before, there's also a 9.7-inch centre dash colour monitor incorporating Mirror Screen technology which allows you to connect in your smartphone using the Android Auto/MirrorLin' or Apple CarPlay systems.
Space all round is more than adequate and the 470-litre boot is excellent. If you need more space, there's a 308 SW estate variant with a 660-litre boot extendable to 1,660-litres with the rear bench folded.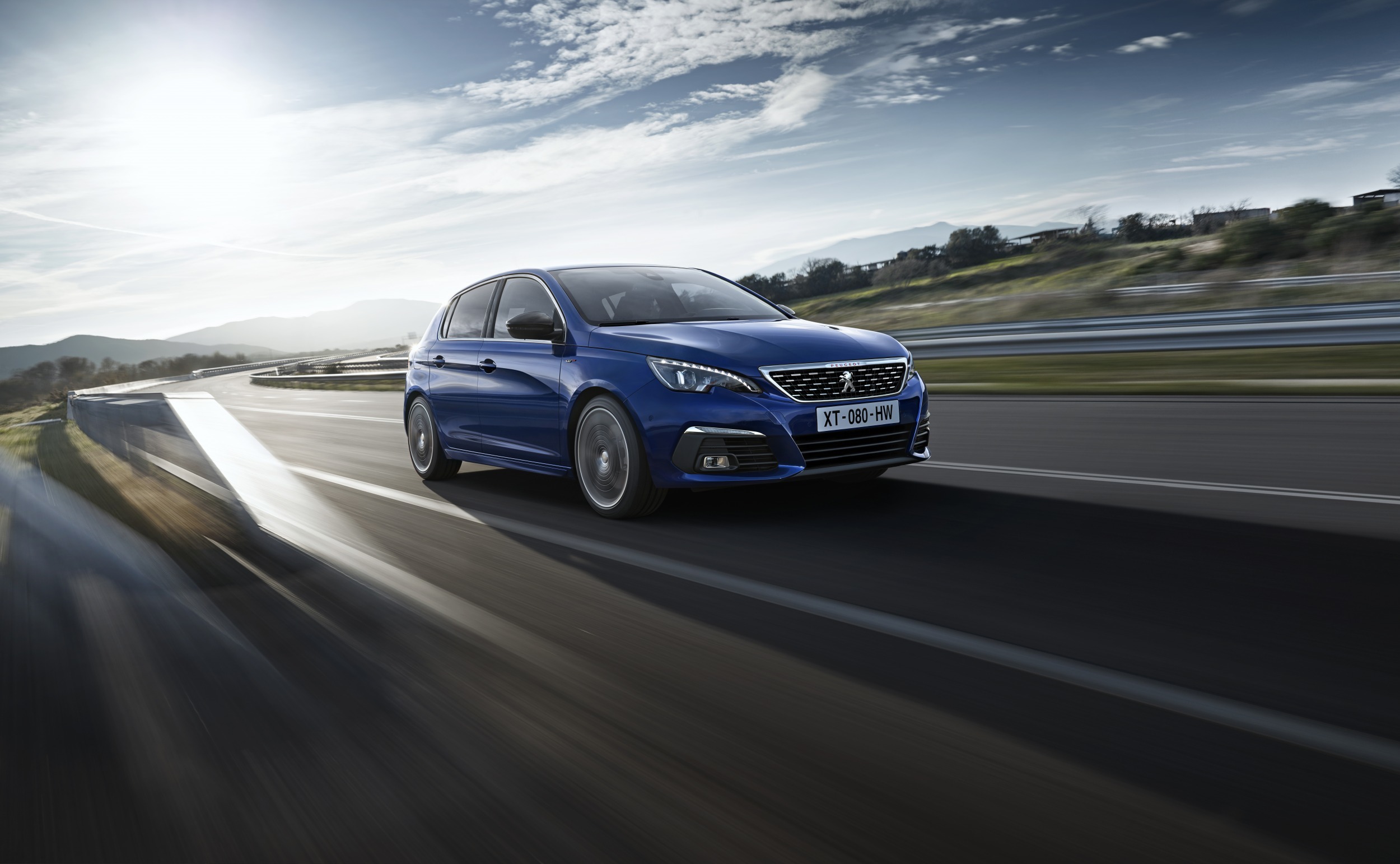 So what's changed from an efficiency perspective? Well, the three-cylinder 1.2-litre PureTech petrol engine has undergone a major upgrade, with at-source and at-exhaust emission control for low real-life fuel consumption and even more efficient pollution reduction.
High-precision injection control on the PureTech 130 Stop&Start unit enhances combustion efficiency: exhaust gases go through a catalytic converter then a passive-regeneration gasoline particle filter. A new six-speed manual gearbox allows owners to reap maximum benefit.
Even more significant is the introduction of the brand's new 1.5-litre BlueHDi 130 S&S Diesel engine, a four-cylinder unit that also implements at-source and at-exhaust emission control. Combustion efficiency is improved by a patented combustion chamber design, the efficacy of which was amply proven under competition conditions in the 24-hour Le Mans event.
The 1.6 BlueHDi variant many buyers will still choose returns 80.7mpg on the combined cycle and emits a mere 92g/km of CO2 in base 100bhp form. In the 120bhp version, these stats actually improve – to 88.3mpg and 82g/km.
Don't automatically opt for a diesel though, until you check out the PureTech petrol options which could make more sense for lower-mileage owners.
The Peugeot 308 has developed in an interesting manner. In many respects, it has quietly morphed into something very slick, something quintessentially French, despite being benchmarked against a Golf.
If you enjoy flinging your car along the twistiest road you can find, a Focus will doubtless deliver a bigger hit. Having said that, the 308's laid-back demeanour and long-legged loping gait, attributes that hark back to classic Peugeots of the distant past, are actually qualities more in tune with the way we use cars today.
You need to avoid the entry-level model to get the touchscreen-trimmed cockpit that really brings the interior to life, but aside from that, there aren't too many caveats. The diesel engines are hugely economical and the three-cylinder petrol units characterful and fun.
Peugeot's biggest challenge will come in delivering three-year residual values that will make this 308 as affordable to run as a Golf. That's not the work of a moment, but if this 308 is anything to go by, the French company is certainly moving in the right direction.
THE FACTS
Model: Peugeot 308
Price: From £15,000
Engine: 1.6 BlueHDi diesel producing 120bhp
Economy: 88.3mpg
CO2 emissions: 82g/km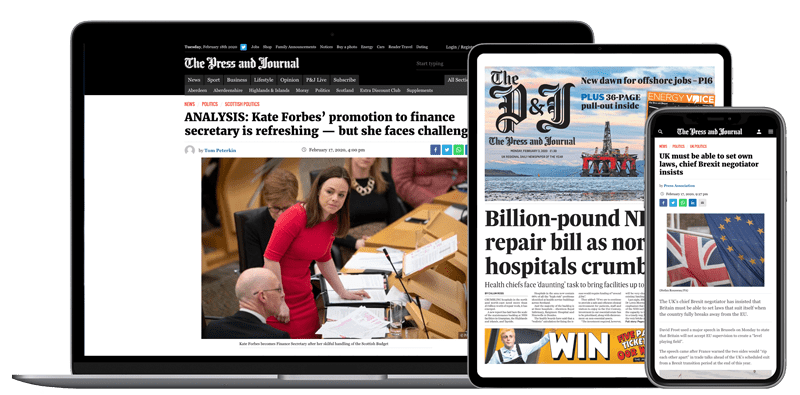 Help support quality local journalism … become a digital subscriber to The Press and Journal
For as little as £5.99 a month you can access all of our content, including Premium articles.
Subscribe