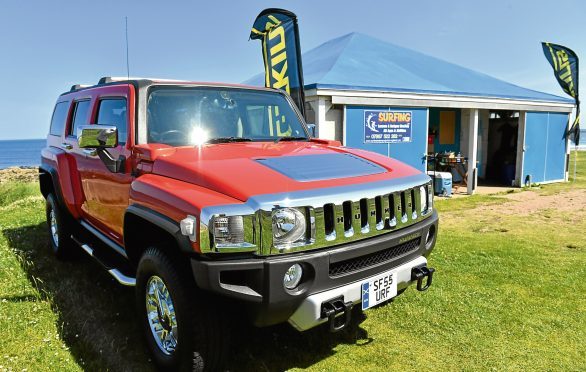 Davie and Geraldine Johnson have never done things by halves, and their collection of impressive vehicles over the years matches their dream-big attitude.
Both cancer survivors, the couple live in Banff and are self-employed but also run a surf school in their spare time and Davie tries to surf 365 days of the year.
Describing himself as a "recycled teenager", Davie's zest for life is infectious as is his passion for engine power with a difference.
Self-confessed petrolheads, the couple match each other with their love for cars and Geraldine has owned two Bentleys, a 5.7-litre Hemi Jeep and a Customised PT Cruiser.
Davie prefers cars on a much bigger scale – American trucks to be precise – and he has previously owned three Dodge Rams including the Dodge Viper SRT10 which, with its 8.3-litre V10, was the most powerful pick-up truck in the world.
His current pride and joy, however, is a Hummer H3, and he has already owned two of the H2 Hummers, favoured by the likes of Arnold Schwarzenegger.
The Hummer was originally designed as a High Utility Multipurpose Vehicle for the US military and was known as the H1.
The H2 was made slightly smaller before the H3 was brought out, designed to be a more practical car but still capable of covering all terrain. Hummer stopped production in 2008 so the vehicles are now classed as collector's items.
Davie believes his H3 may have the lowest mileage of any right hand H3 in the world.
WORK HARD, PLAY HARD: DAVIE'S STORY
Me and Geraldine have always relished life, our eyes met across a crowded dance floor and it was honestly love at first sight.
She can name every single classic car, I don't know many girls who could name a Mustang on the road or who love rock music as much as she does but it always makes me think, "that's my girl".
She's a real lady, though, and between us we have battled cancer and survived two heart attacks.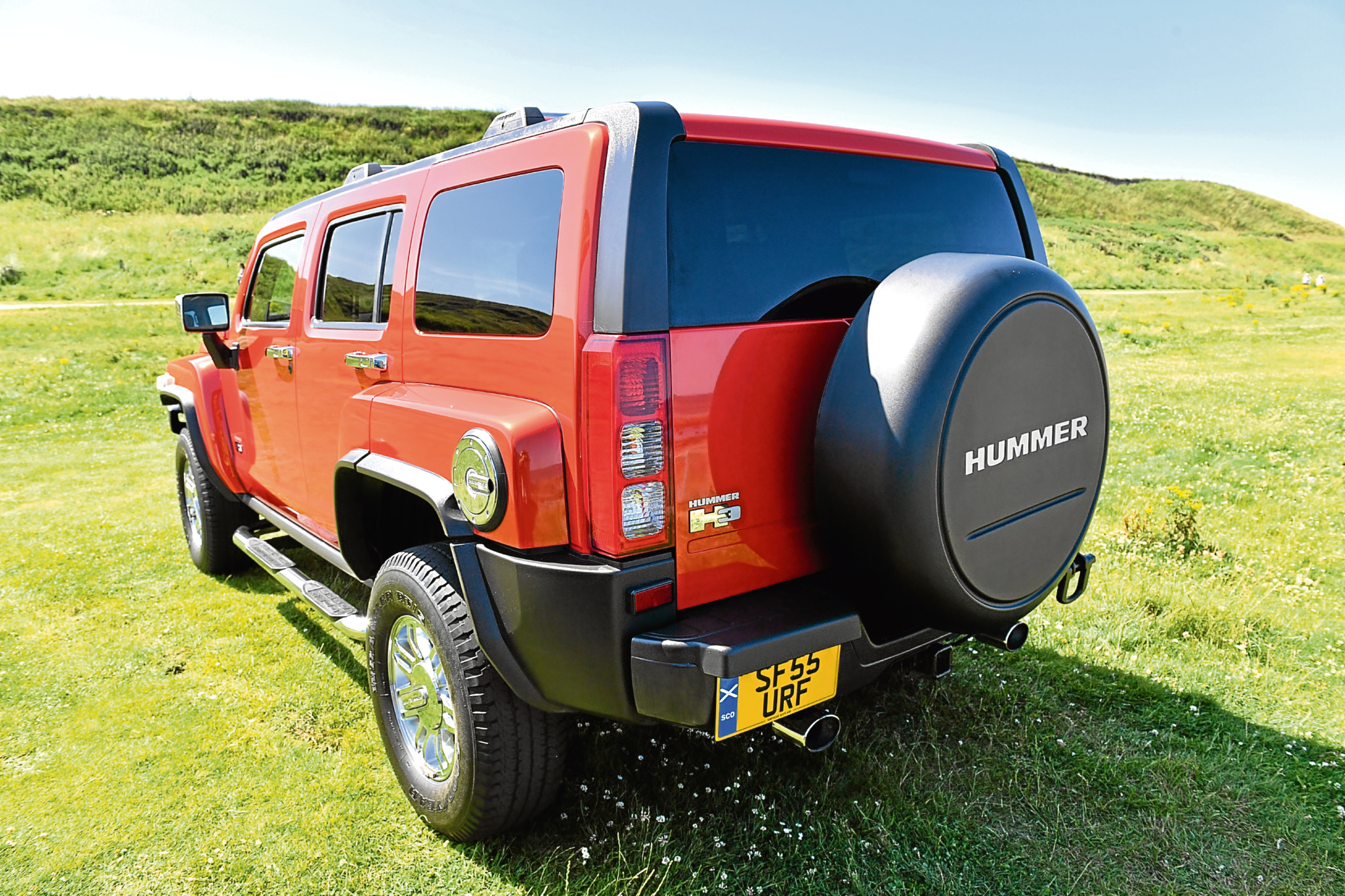 I supply steel for buildings and run the surfing school in Banff. We set it up when Geraldine was diagnosed with cancer 12 years ago.
She has thankfully recovered and we work hard, play hard – we both love cars.
I just love everything about the Hummer, there's honestly no other vehicle like it. It's huge and so unusual, it's hilarious when I rock up to Tesco in the Hummer.
We have 12 grandchildren and one great-grand-child on the way so life is pretty busy, but I can always make time for the Hummer.
It was purely by chance that I came across the Hummer, I wasn't even looking for a car at the time. Geraldine spied it on the internet and that was it, I brought it without even seeing it.
It belonged to a female judge in London but she got a limo to work every day, so the car was just sat unused. It had hardly been driven so we had it shipped up and it was like brand new. I use the Hummer every single day but it's so funny to see people's reactions to it. I've even found tourists taking selfies of themselves with it and it's a dream to drive.
We went along the west coast and the Hebrides to find good beaches for surfing, but a lot of them are well hidden from view. You're basically driving over cliff faces and boulders but that's no problem for the Hummer.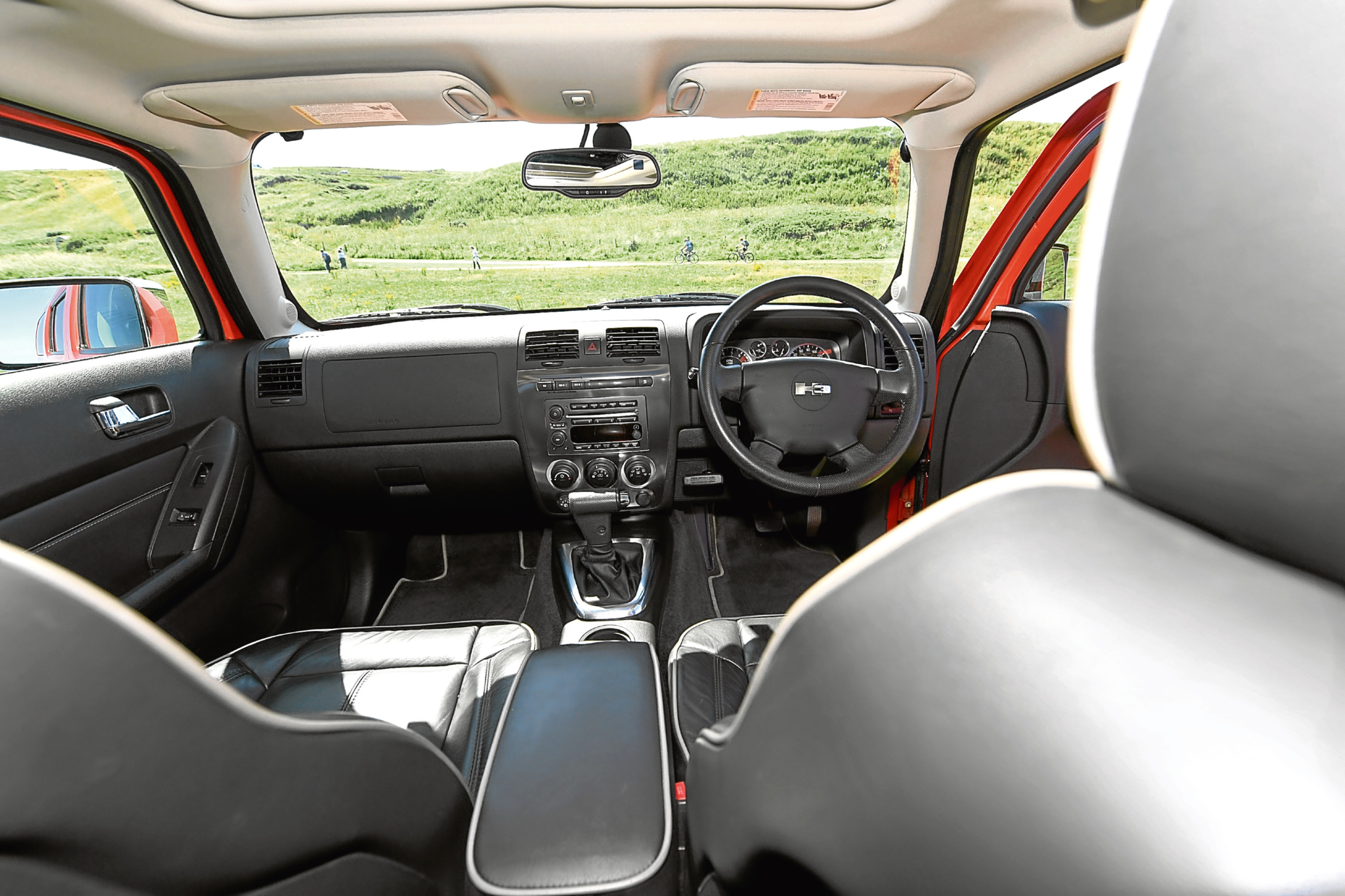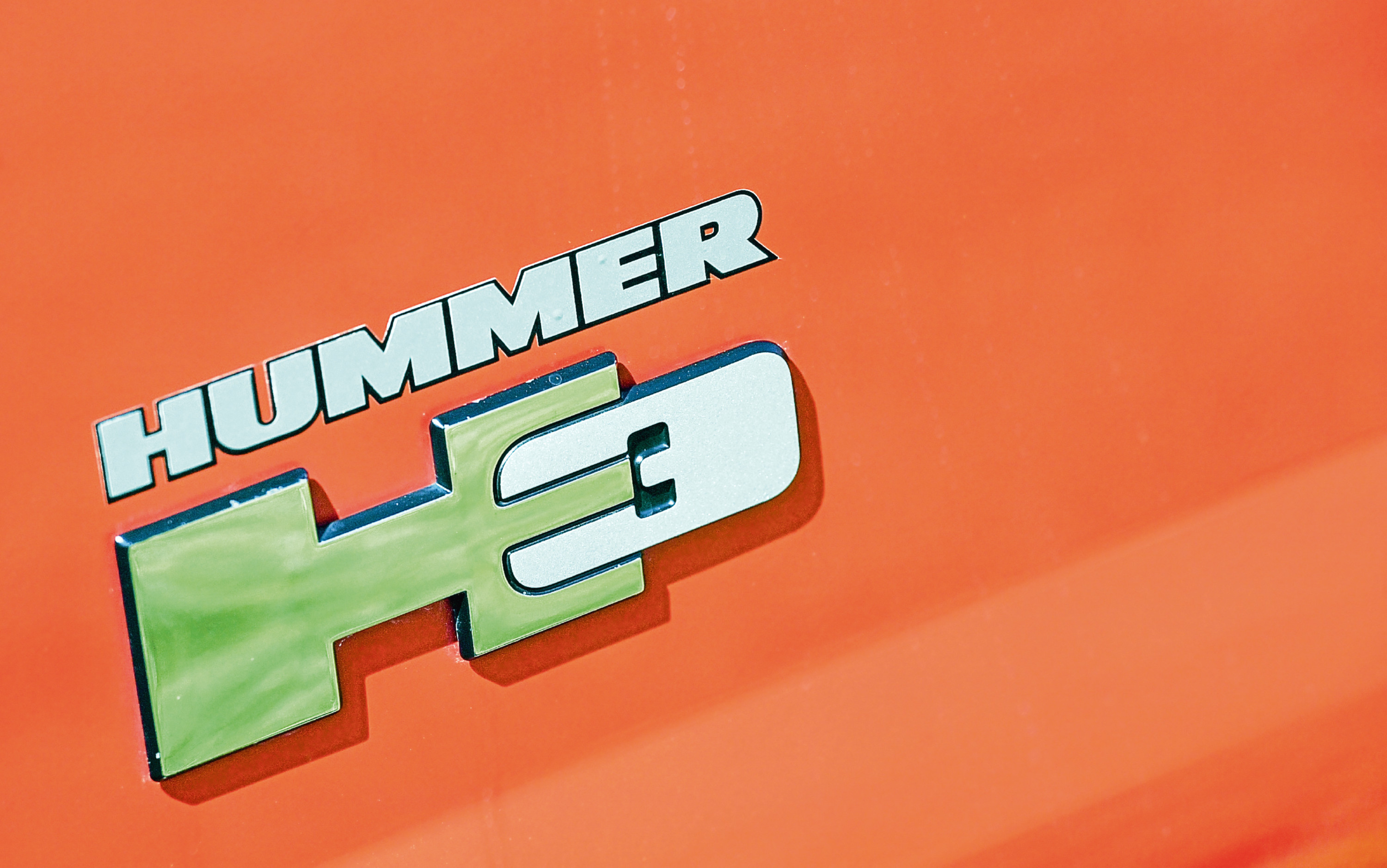 I would definitely recommend the Hummer life, people always point and smile and it has been so much fun.
It has fitted in perfectly with out lifestyle, we've done so many road trips. We love travelling and life has worked out pretty well for us.
I don't know what my next car will be, I've been spoilt with the Hummer. My main criteria for a car is that it's different, whatever I do buy will probably be spur of the moment!