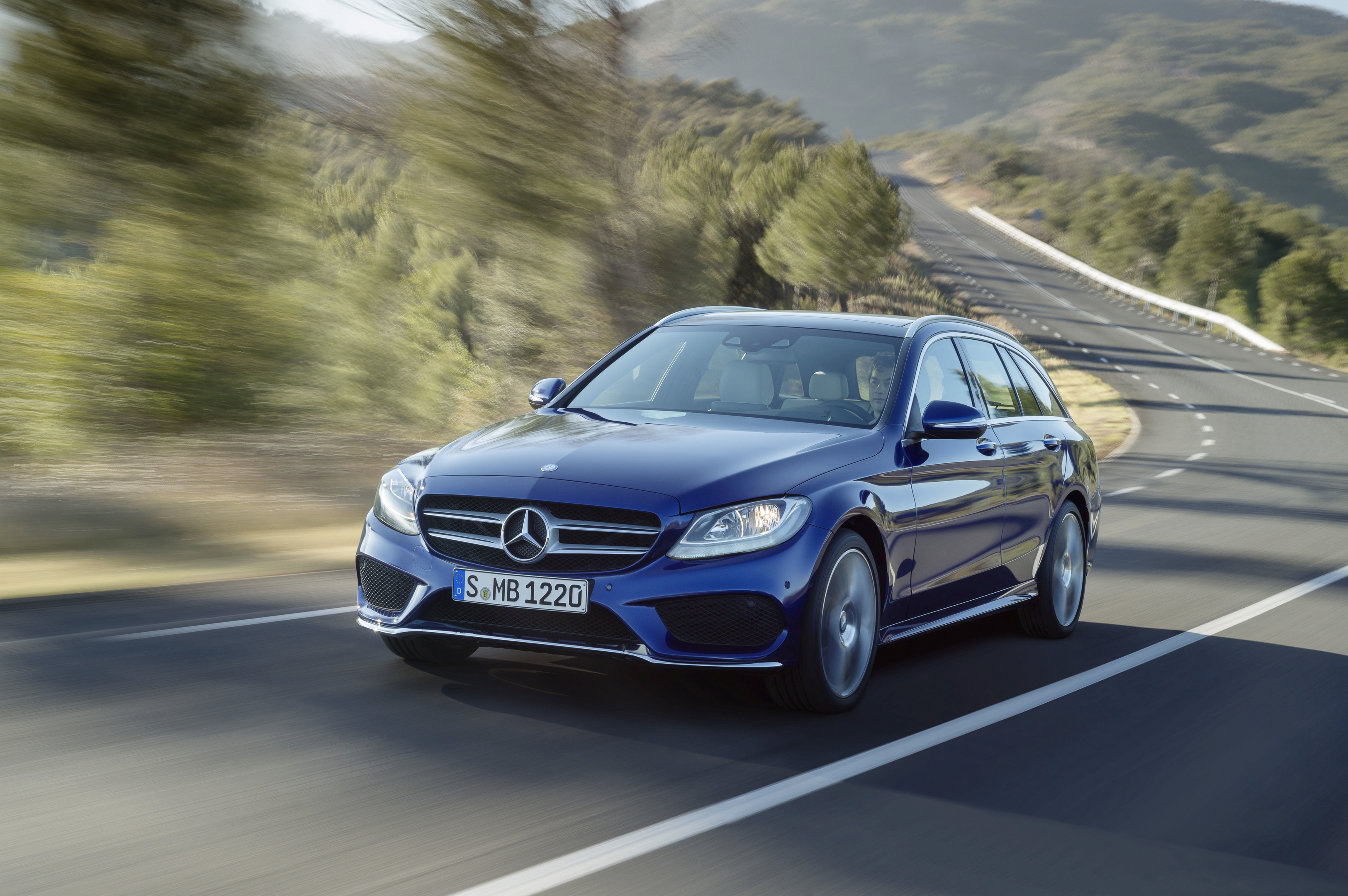 With the new Estate model Mercedes-Benz aims to expand the C-Class family starting in September.
The Estate has a clear, emotional-sporty design, innovative technology, variability and a cargo volume greater than its predecessor. Its high-class, sophisticated interior makes modern luxury tangible with design highlights. With these qualities the Estate reinforces its reputation as a multifaceted lifestyle vehicle, outstanding for everyday use. In addition, with its many new assistance systems it not only offers the highest standards of safety, but thanks to intelligent lightweight construction, exceptional aerodynamics and new economical engines it also sets new efficiency benchmarks in its segment. The Estate model provides the stage for the world premiere of Mercedes' connect-me services, which, among other things, make it possible to connect to the vehicle from anywhere at any time and retrieve the current fuel level online.
The new C-Class Estate aims to combine a striking, dynamic design with outstanding adaptability and adapts to a wide variety of requirements.
Three BlueDirect four-cylinder petrol engines and one BlueDirect six-cylinder petrol engine with power outputs ranging from 156 to 333 hp will initially be available for the new C-Class.