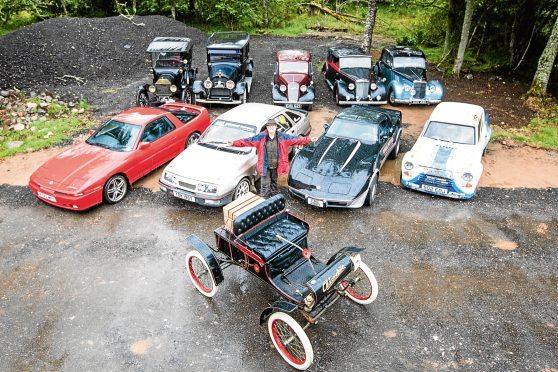 Jack Meredith doesn't usually get far without a thumbs up from fellow drivers or even an enthusiastic beep, but it's difficult to blend in when your set of wheels dates back to 1902.
The close-knit community of Drumnadrochit never knows which vehicle Jack will tootle past in, it's hard to choose when you have a collection of 22 cars spanning the decades.
From the 1950s Grand Tourers which were then known as the gentleman's carriage to a converted Ford Anglia from the 60s, Jack uses his impressive haul to raise money for local charities.
He has been able to indulge his passion for classics since retiring as a barrister, and he has even been to auctions in the US to secure that special classic car.
On Jack's own admission, he may have to double check with his wife before adding to the family but he believes the classic car movement is growing.
He is part of a group of collectors who have made it their mission to collect classics, but their focus is on making the cars roadworthy as opposed to pristine ornaments gathering dust.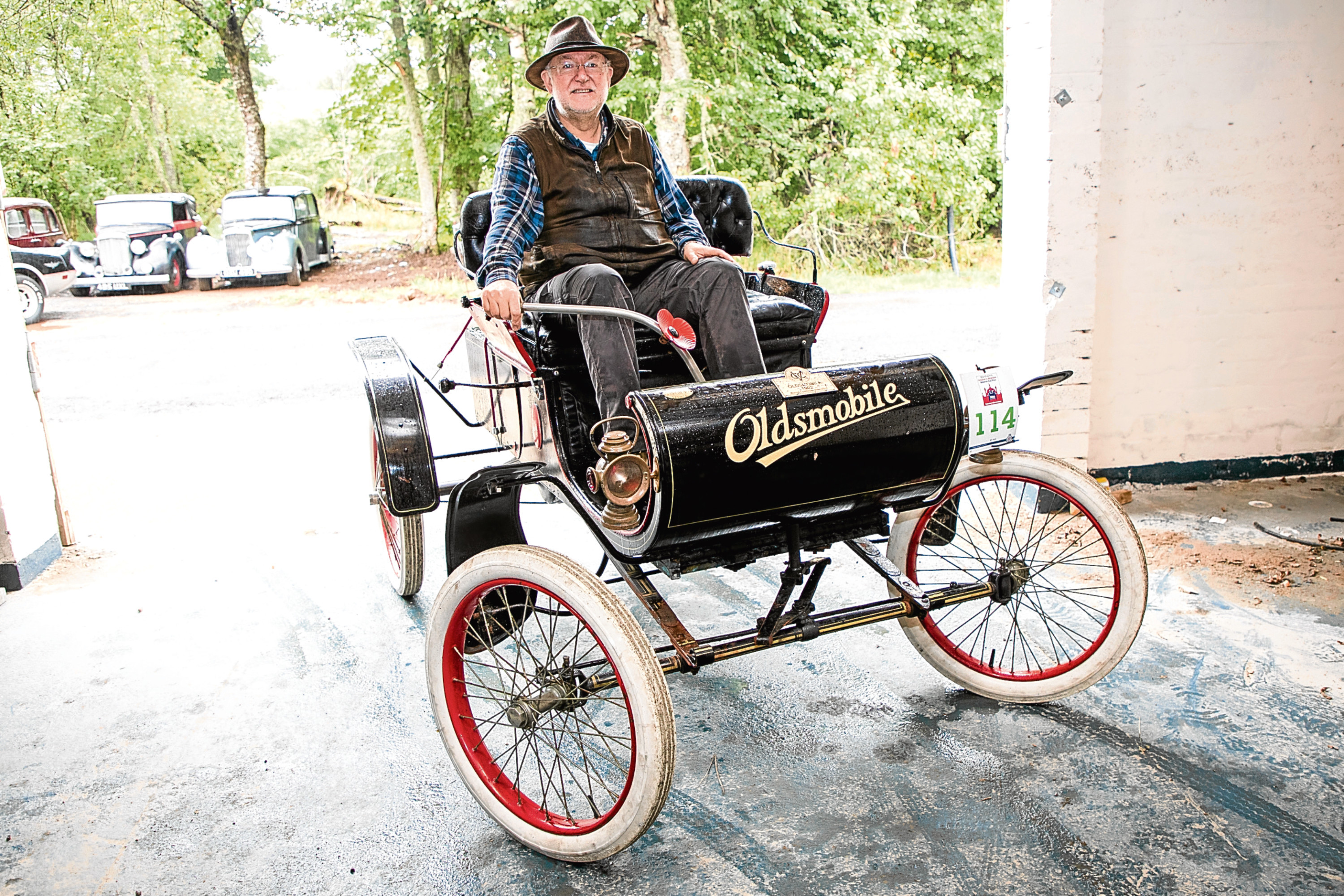 "I've loved cars since my boyhood really but it is only since retiring that I've found the time to make the very most of my passion," said Jack.
"I am by no means an expert but having come from life as a barrister, I find learning about classics every bit as demanding.
"The understanding of each particular vehicle from a particular era is really quite something to grasp at and it certainly keeps me busy.
"Although I drive a modern car for day-to-day business, there is nothing quite like a classic.
"The owner of the local garage in Drumnadrochit expressed the very same sentiment when working on the 1951 MG; its structure and engineering means it cannot be rectified simply by replacing a series of electrical components.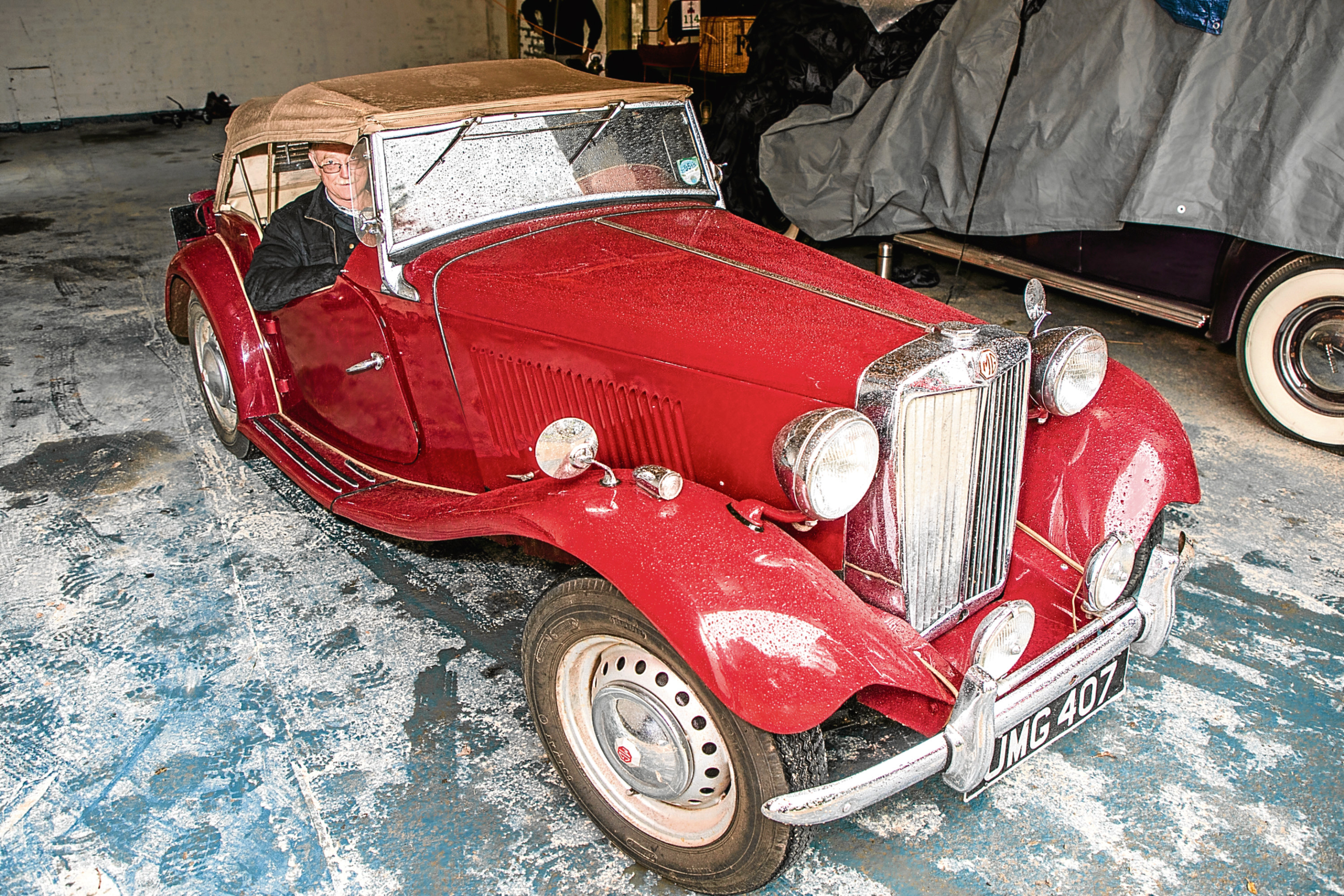 "Many people ask me if I have a favourite from the collection but I never want to single one car out, it wouldn't be fair to the others.
"The search continues for a car actually manufactured in Scotland and we hope to add to the collection in a variety of ways. I enjoy the camaraderie of working on and driving the cars with friends old and new.
"We attend auctions and then of course there's eBay, sometimes people come to us or we come across a private sale.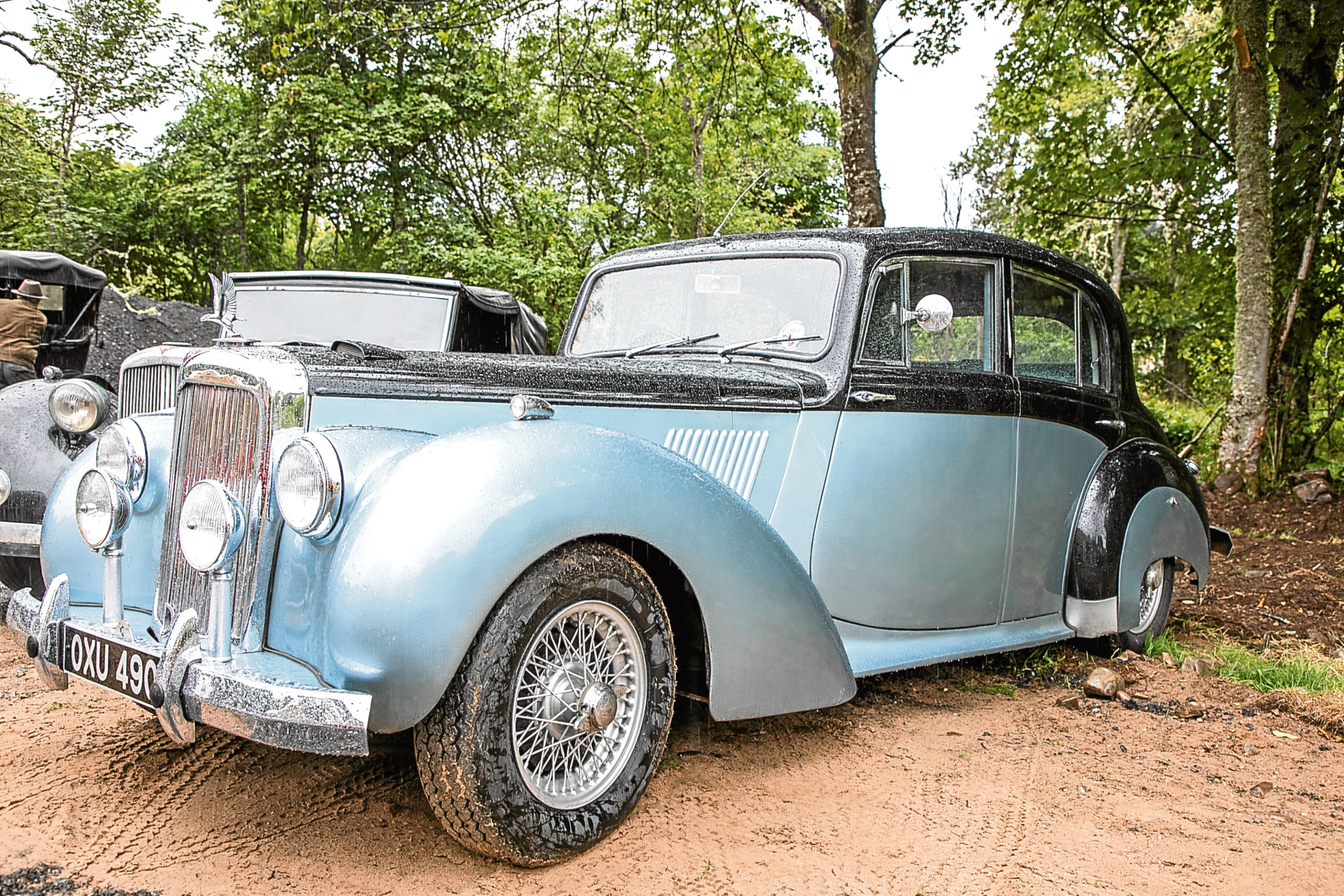 "Some cars may be complete wrecks when they arrive but we have ability among us, our philosophy is to patch and mend.
"In line with the Oily Rag Philosophy the main aim is to get the car roadworthy so we can drive it, it's not there to look pretty, although many of our cars are beautiful.
"We often take the cars along to car shows and events such as the Highland Games and will ask for a donation towards one of the charities and good causes that we support if visitors want to pose for a picture.
"I've met a great many interesting people through classic cars, sometimes people from a certain generation will share their memories of a vehicle and that's really special to us.
"We always get a brilliant response when people see the cars out and about, it makes people smile.
"Every single car is different, one car doesn't have a steering wheel and other cars have to be driven using a double declutching method.
"You have to understand the engine speed just by listening alongside the road speed, and then match that to your gear change.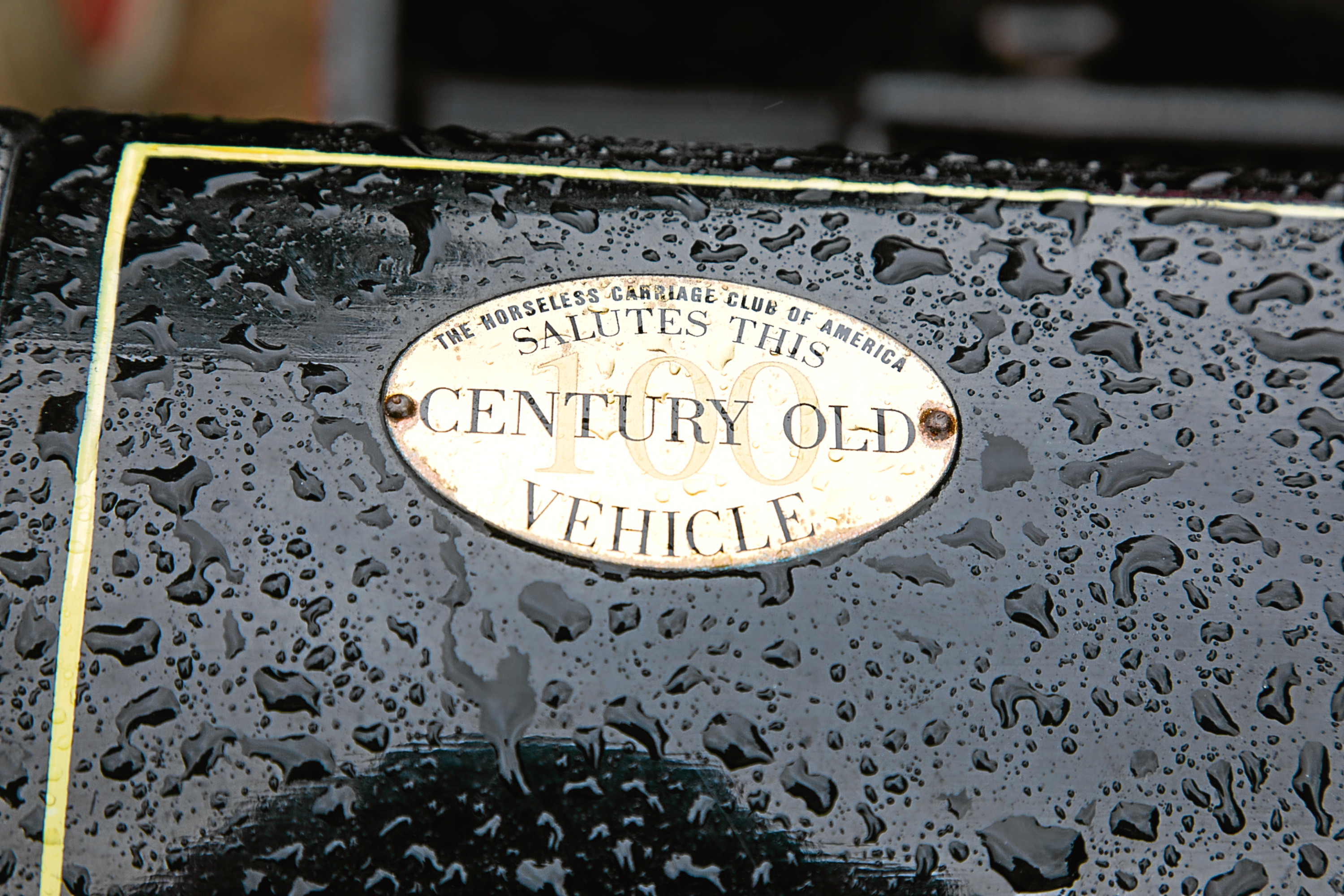 "There's always a technique involved and learning about these things is stimulating and enjoyable.
"I believe the classic car movement is growing and it's a very rewarding hobby for me, although it has probably gone slightly further than a hobby these days.
"As to whether we will add to the collection is a loaded question, my wife might have something to say about that but she enjoys the classics too."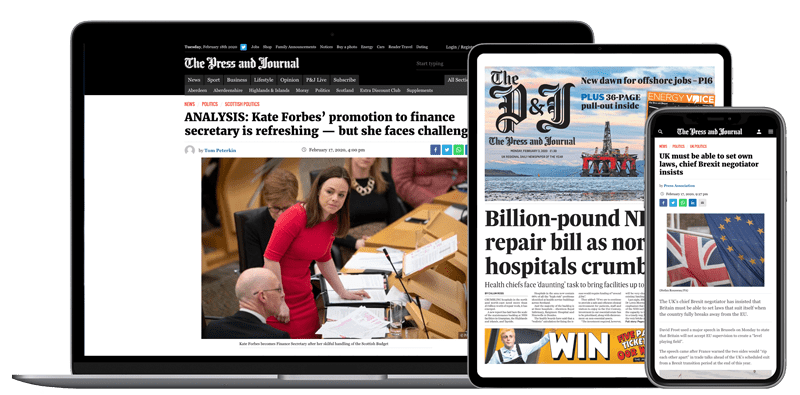 Help support quality local journalism … become a digital subscriber to The Press and Journal
For as little as £5.99 a month you can access all of our content, including Premium articles.
Subscribe