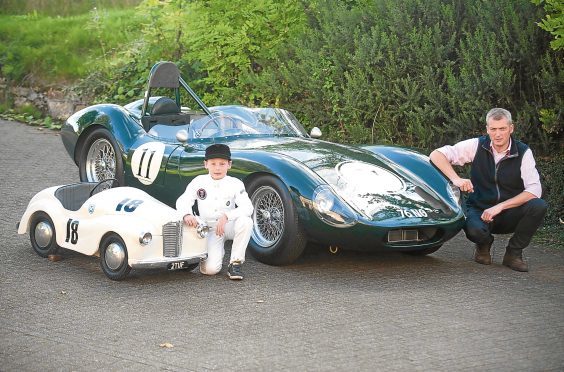 It was perhaps inevitable that Darren McWhirter's two sons would be "car mad", as a love of racing courses through their veins from both their father and grandfather.
Darren is quick to point out that, were he to have had daughters, the passion for cars may have been just as strong, thanks to the family business – Moray Motoring Museum.
Just as he fixed and went on to race cars with his own father, Darren has passed on the car gene to 15-year-old Bruce and eight-year-old Callum.
And when Darren travels to Goodwood Revival this coming weekend, young Callum won't just be a spectator, as he is taking part in his very first race.
Alongside roughly 50 other participants, Callum could reach speeds of nine miles per hour in the Settrington Cup, and he'll be behind the wheel of an Austin 740 peddle car.
The set of wheels belonged to John Clark of John Clark, Aberdeen, and sat unused in the loft before pedal cars came back into fashion.
Darren, meanwhile, first started racing at Goodwood 15 years ago and will be competing for the Sussex trophy in a Tojeiro Jaguar.
The vehicle was originally driven by Formula One world champion Jack Brabham at Goodwood in 1956, and Darren is hoping it will bring him some old-age luck on the day.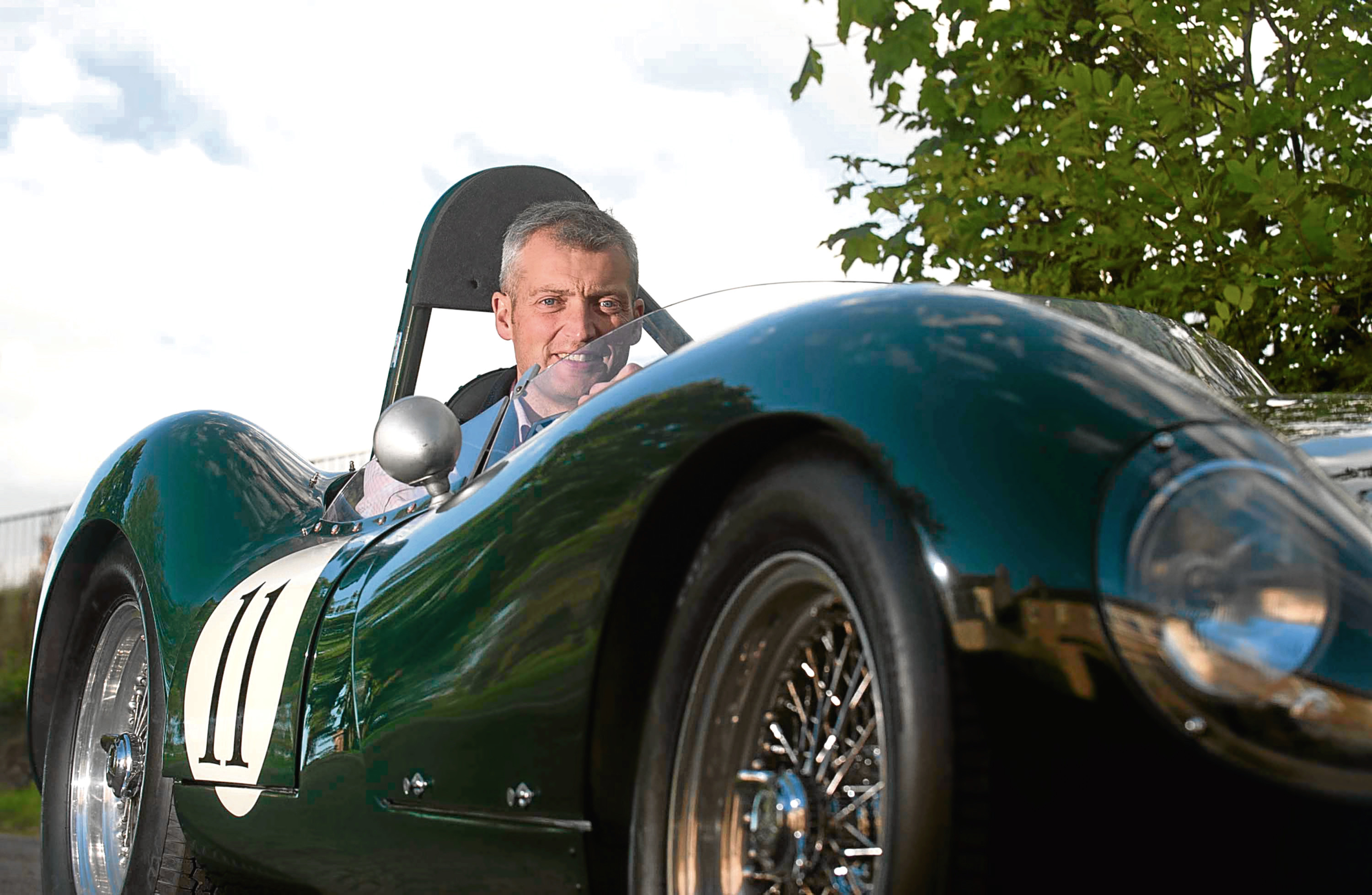 "I've been involved with cars all my life and it has been wonderful to pass my passion on to my own children.
"I don't think I could be a spectator at Goodwood, I'm a frustrated driver in the crowd but my wife, Debbie, will be there.
"Oddly enough, she only decided to come along when Callum signed up to take part, he received a phone call from John Clark who offered him use of the car.
"His own grandchildren are too young so Callum is very excited to be racing at Goodwood.
"I'm sure his eyes are on the prize but we've told him to go out and have fun, that's the most important thing and we don't want tears at the end.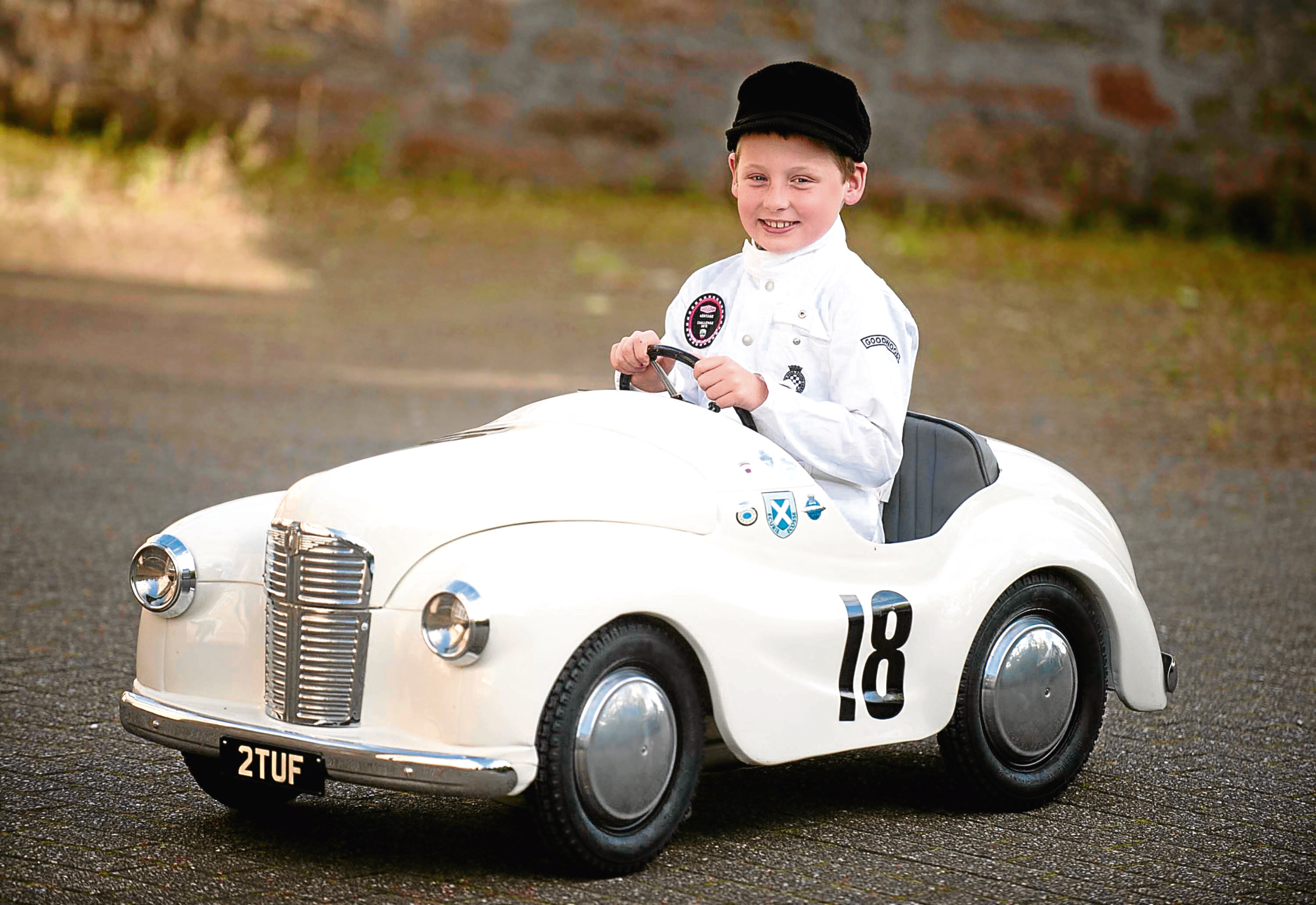 "I think my dad really got into cars and racing during the early to mid nighties because prior to that, he couldn't really afford it.
"We raced purely in Scotland to start off with which has probably stood me in good stead.
"Tracks like Knockhill for example are tight and technical and if you make a mistake, you make a mistake big time.
"There have been plenty of triumphs but winning is never down to just me as the driver.
"I've got my father behind me who has often rebuilt the car and then there's the mechanic so it's really the three of us who take home the trophy.
"I think racing cars came into our lives more by circumstance than planning.
"You've got to have the right car which comes down to good taste and then there's a bit of luck.
"Of course I love the buzz and racing and I'm going to be up against people who are far more experienced than me.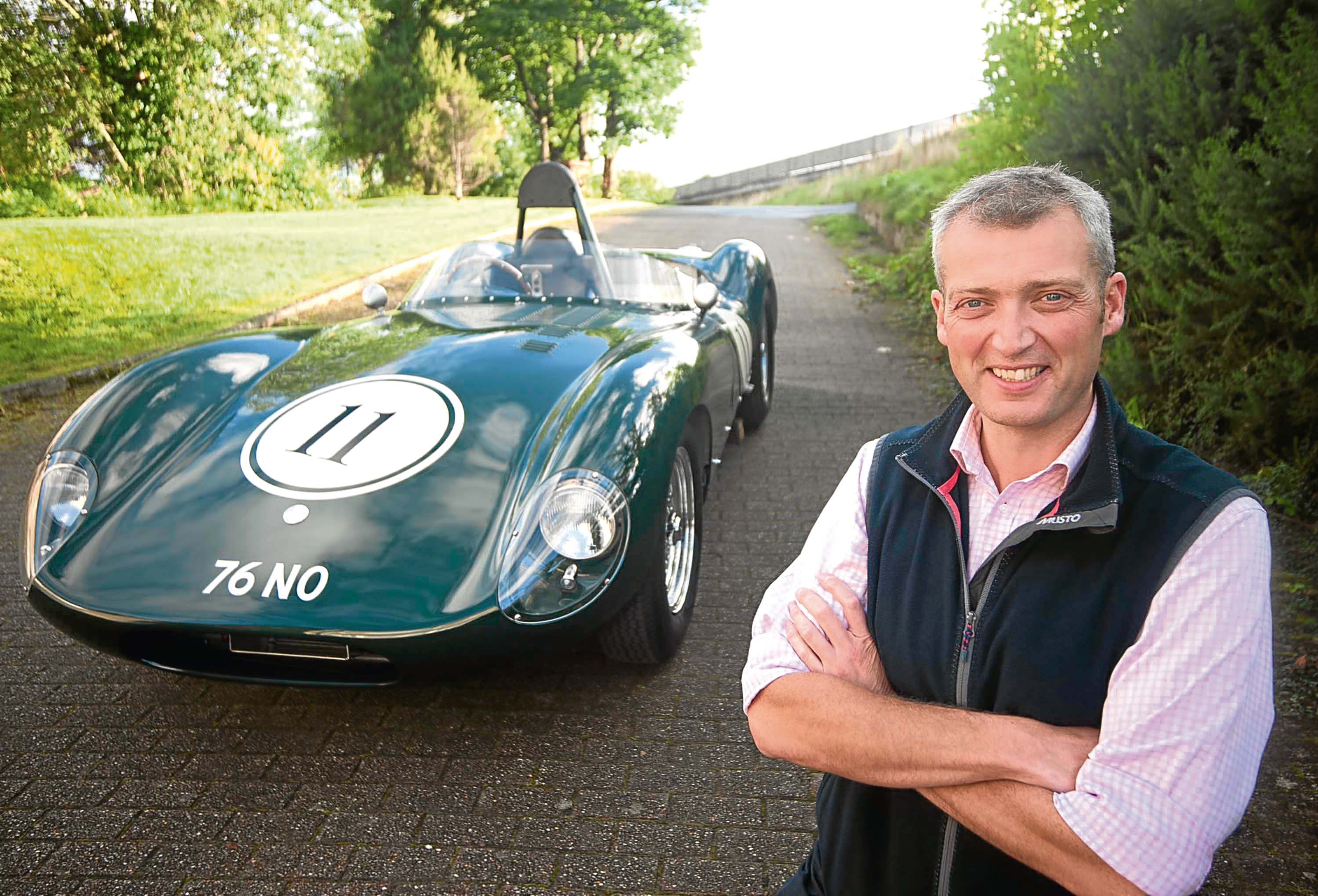 "If it's dry I'm of the opinion that I've got no chance but if it's wet I might just cinch it.
"Having grown up racing in Scotland I'm well used to driving in wet weather and I know you can't fling yourself round the track.
"Any bravado has to go out the window, you're practically driving on your tip toes in wet conditions and it's all about finesse.
"So you could say I'll be happy if it's raining.
"My father has had the Jaguar for the past 30 years and it has been completely rebuilt, it has achieved mixed results in the past so we'll see what happens.
"Callum has been practising against the clock for the past five weeks, although the mechanic has also done some work on the car as well.
"It now goes at nine miles an hour and I'm pretty sure Debbie will be keeping an eye on him."