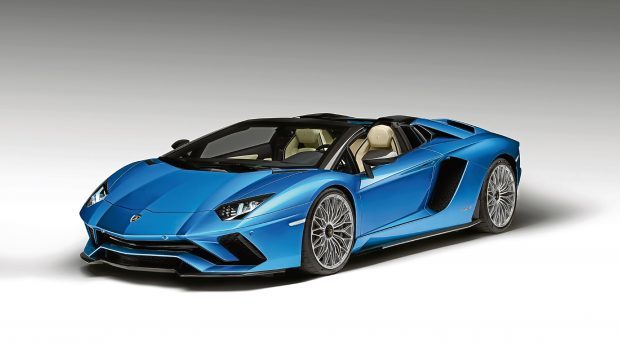 Lamborghini has pulled the covers off the new Aventador S Roadster ahead of its public debut at the Frankfurt Motor Show.
The open-top supercar sports Lamborghini's naturally aspirated 6.5-litre V12, which produces 730bhp and 508lb/ft of torque. This allows the Aventador S to sprint from 0-60mph in just 2.8 seconds and reach a top speed of 217mph – equal to that of the Aventador S coupe.
Power is sent to all four wheels, which are fitted with Pirelli P Zero tyres that have been specially developed for the supercar. Four-wheel steering also helps improve the Lamborghini's dynamic ability through corners.
In place of a traditional roof, Lamborghini has fitted the Aventador S Roadster with a number of lightweight panels that can be manually removed and stored under the bonnet.
With the roof in place, the Roadster's rear window can be opened at the push of a button to allow drivers to better hear the V12 soundtrack.
Aesthetically, the Aventador S Roadster is much the same as the coupe, although the rear end has been slightly redesigned to give it its own aerodynamic character. Carbon fibre has been used extensively on the Lamborghini, with front and rear bumpers, side skirts and air intakes all finished in the lightweight material.
Customers have a choice of five interior configurations, which include leather and Alcantara in a range of single and bi-tone colour combinations.
The Lamborghini Aventador S Roadster has a recommended retail price of £251,462, excluding taxes.