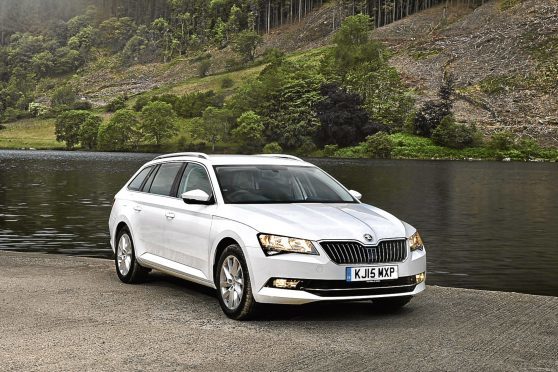 Skoda's largest model, the Superb, has always been particularly popular in cavernous estate guise.
There's no reason to think that things will be any different when it comes to this third generation range.
If you want a really big estate car that doesn't come with the kind of premium pricing you'd get with station wagons from Volvo or the top German brands, then there's not much to touch Skoda's Superb. This third generation version is even larger than its predecessor, yet more efficient and better equipped. If you're looking in this segment, you'd probably like one.
Skoda's Superb has always traded on being big. The standard hatch model's key showroom attribute has always been the astonishing levels of rear seat legroom it offers – plus its big boot.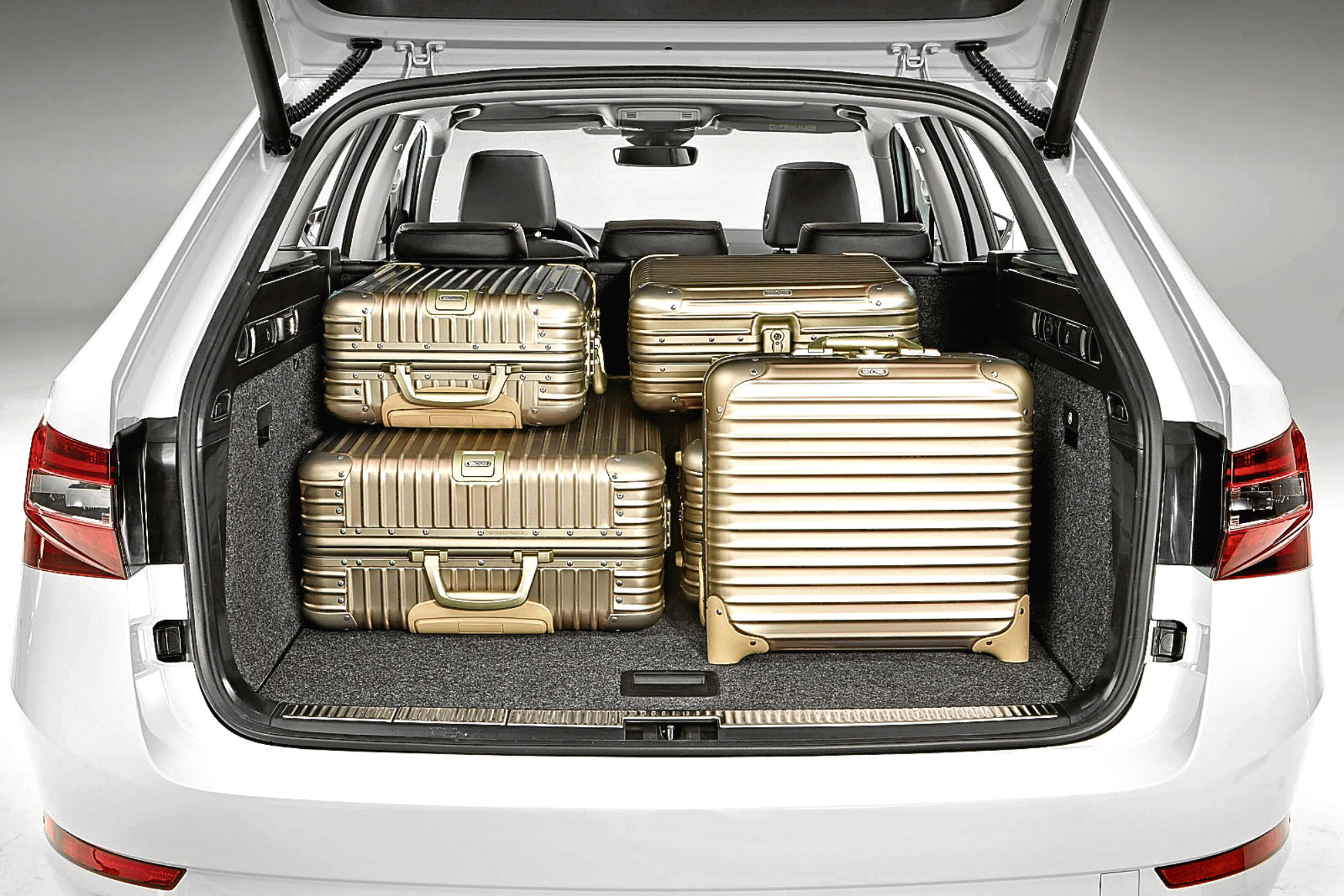 The car's always been the perfect starting point then, for the creation of a really huge estate model, something the Czech brand introduced with the second generation version and continues with here in this much improved Mk3 model.
This design uses the Volkswagen Group's hi-tech MQB platform, which allows it to be bigger, yet still lighter than its predecessor. Sure enough, there's a 660-litre boot with the seats up and nearly 2,000 litres of space with the rear bench folded down.
We're almost into large MPV territory here. All this from a smart executive-style estate with no frumpy people-carrying connotations. As before, it's priced at the level of a Ford Mondeo or Vauxhall Insignia-style D-segment estate, yet offers even more room than you could expect from a much pricier large executive class station wagon – say a BMW 5 Series Touring or an Audi A6 Avant. In other words, there's plenty to like here.
If you were to pick one word to summarise driving the Superb, you'd probably pick "relaxed". Weight may have been pared back by around 75kg for this Mk3 model but it's still very big – and heavier than other cars that sell at a similar price point. If you push it, the Superb does handle tidily with plenty of grip, but you can feel that's not its preferred gait. This isn't helped by optional adaptive dampers which are too firm in Sports mode but allow too much body movement in Comfort. Try and hustle it along though and you're kind of missing the point of this car.
As before, four-wheel-drive is an option on the larger engines – and standard fit on the flagship model, the potent turbocharged 276bhp 2.0-litre DSG petrol variant. This pricey derivative's hard to recommend though, given this car's lack of sporting remit, intriguing though it is with what is effectively the powertrain from the Golf R hot hatch beneath the bonnet.
Other petrol options include a 221bhp 2.0-litre TSI engine and a pair of 1.4-litre TSI turbos, offered with either 123 or 147bhp; we'd recommend the latter as it's actually cleaner and less thirsty thanks to cylinder deactivation technology. If you don't do many miles, the smooth petrols are certainly worth your consideration.
It'll be the diesels that the majority of buyers go for however. There's a 1.6-litre 118bhp derivative, but most will opt for the larger 2.0 TDI variant that offers either 147 or 187bhp. The 147bhp motor is capable of a respectable 0-62 time of 8.9 seconds with manual front wheel drive transmission.
The third generation Superb design is more assertive and interesting than before, which may help in Skoda's quest to lower the buying age demographic a little. Up front is Skoda's smarter corporate grille, flanked by angularly confident headlights and sitting above a full width air intake. Dashes of chrome add to the classy feel as does restrained detailing on the sides of the vehicle.
You'd probably never use the word "stylish" in describing this car, but the overall looks are certainly handsome in a slightly Germanic way. The same observation applies to the interior and it's of unquestionably high quality, with well-chosen materials and elegant design simplicity.
Thanks to the Superb's long wheelbase, the car provides over a meter of legroom for rear seat passengers. Only boardroom-sized luxury segment saloons like Mercedes' S-Class can match that.
Boot space is enormously large too, and it's also a very useful shape. There's a low load lip for the wide tailgate that stretches almost the entire width of the car, and there is very little intrusion from the rear wheels and suspension.
Potential Superb Estate buyers will not be short of choice. You're looking at having to find a premium of around £1,200 if you want this station wagon bodystyle rather than the standard five-door hatch model.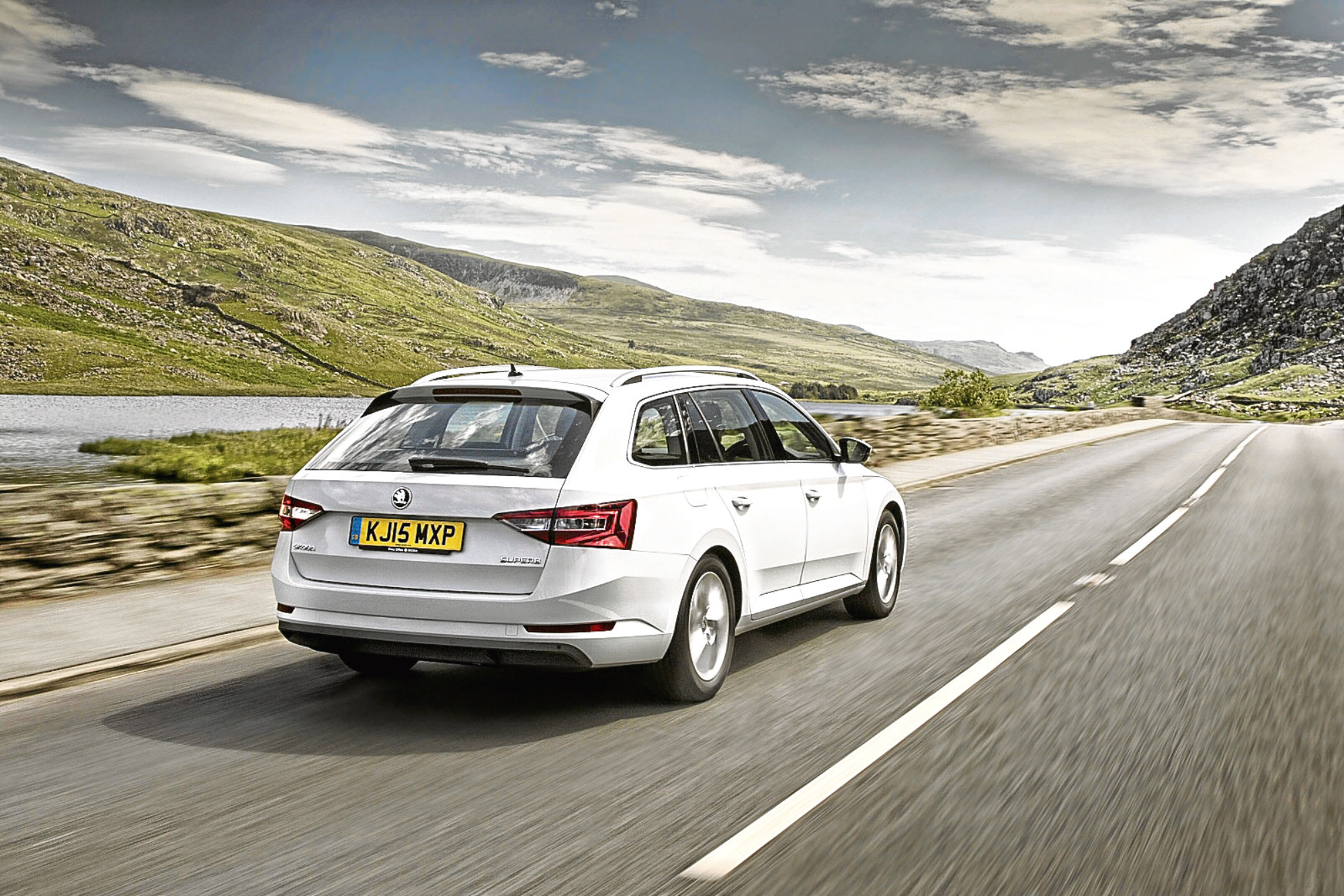 That means prices ranging in the £20,000 to £35,000 bracket through five different levels of trim. Most models get the option of DSG auto transmission for a premium of £1,400. Go for the volume 2.0 TDI 147bhp diesel model and there's the £1,500 option of 4×4 traction.
All versions come decently equipped. Even at entry-level 'S'-spec, you can expect to find 16in alloy wheels, a leather multifunction steering wheel, a DAB radio with Bluetooth and a couple of audio inputs, plus a 5in touchscreen. The SE grade gains SmartLink phone integration, dual zone air con, rear parking sensors, 17in alloys, cruise control and a 6.5in touchscreen. Fleet buyers will be interested in the next level up, the SE Business grade, which includes satnav, front parking sensors and Alcantara seats.
Even plusher SE L Executive trim adds 18in alloys, Bi-xenon lights, electric boot opening, leather seats that are heated up front and an 8in satnav and infotainment centre. At the top end, flagship Laurin & Klement trim gets a 10-speaker stereo, heated rear seats and a heated windscreen, plus keyless entry, park assist and even a TV tuner. Safety is covered by the usual electronic aids, while more expensive models gain blind spot detection, lane assist and park assist.
Those looking for the thriftiest model will look towards the 1.6 TDI diesel, a variant that, even with auto transmission, puts out only 105g/km of CO2. On paper this may seem ideal – but that kind of showing might slide if you regularly drive fully-laden. With that in mind, the 147bhp 2.0 litre TDI diesel variant may be a better fit. With a manual gearbox, this Superb will emit 109g/km of CO2, with the showing about the same if you opt for the pokier 2.0 TDI 187bhp model. Add 10-12g/km of CO2 to that figure if you opt for 4WD.
As with all Skodas, this one offers two years of unlimited mileage warranty, with a third year capped at 60,000 miles, though this package can be extended to five years and 100,000 miles for a reasonable £630. The Superb will hold its value best if you show some restraint when ordering; SE or SE Business trim will have all the kit you need and the 2.0-litre diesel will be the engine most sought-after on the used market. Used car buyers generally won't want a thirsty petrol variant.
There are lots of SUVs and MPVs to tempt family car buyers at the moment but there's life in the traditional estate car yet. Skoda's Superb Estate might not be the trendiest option your family could choose but its luggage-carrying potential is vast and the rest of the package stacks up very well too.
This third generation version offers useful steps forward in technology, efficiency and style and in 4×4 guise really would make a more sensible alternative to a much smaller but similarly-priced compact SUV.
So there you have it. If you've £20,000 to £30,000 to spend on something spacious but not too frumpy, you'd probably quite like one of these. Your Czech mate? Quite possibly.
THE FIGURES
Model: Skoda Superb Estate
Price: From £20,000
Engine: 2.0-litre diesel producing 147bhp
Transmission: Six-speed manual
Performance: 0-62mph in 8.9 seconds, top speed 126.8mph
Economy: 67.3mpg
CO2 emissions: 109g/km