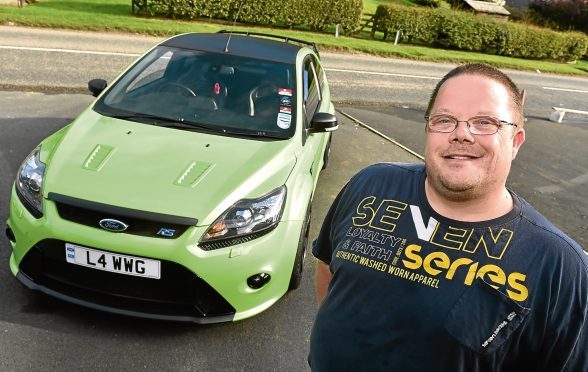 When Greg Law first joined the The North East Scotland Ford RS Owners Club, he was 23 and eager to learn more about his sporty purchase, a Mk 2 Focus RS.
But on his own admission, he was also hoping to get cheaper insurance and had no idea the club would go on to become a major part of his life.
From road trips to big car shows, he was soon a regular and revelled in the RS world having been used to a 1.1 Fiesta.
Fast forward 20 years and Greg is now father to three boys, who, surprise surprise, also love cars.
Andrew, 19, favours motorcycles whilst 15-year-old Greg can often be found at Knockhill race track, and three-year-old Cameron enjoys watching Formula One with his dad.
Greg's long suffering wife, Rachel, doesn't share his passion but encouraged him to take on the roll of chairman of the group all these years on.
He has already made some changes and hopes to attract some fresh blood, with plans to hold a regional show in Aberdeen next year.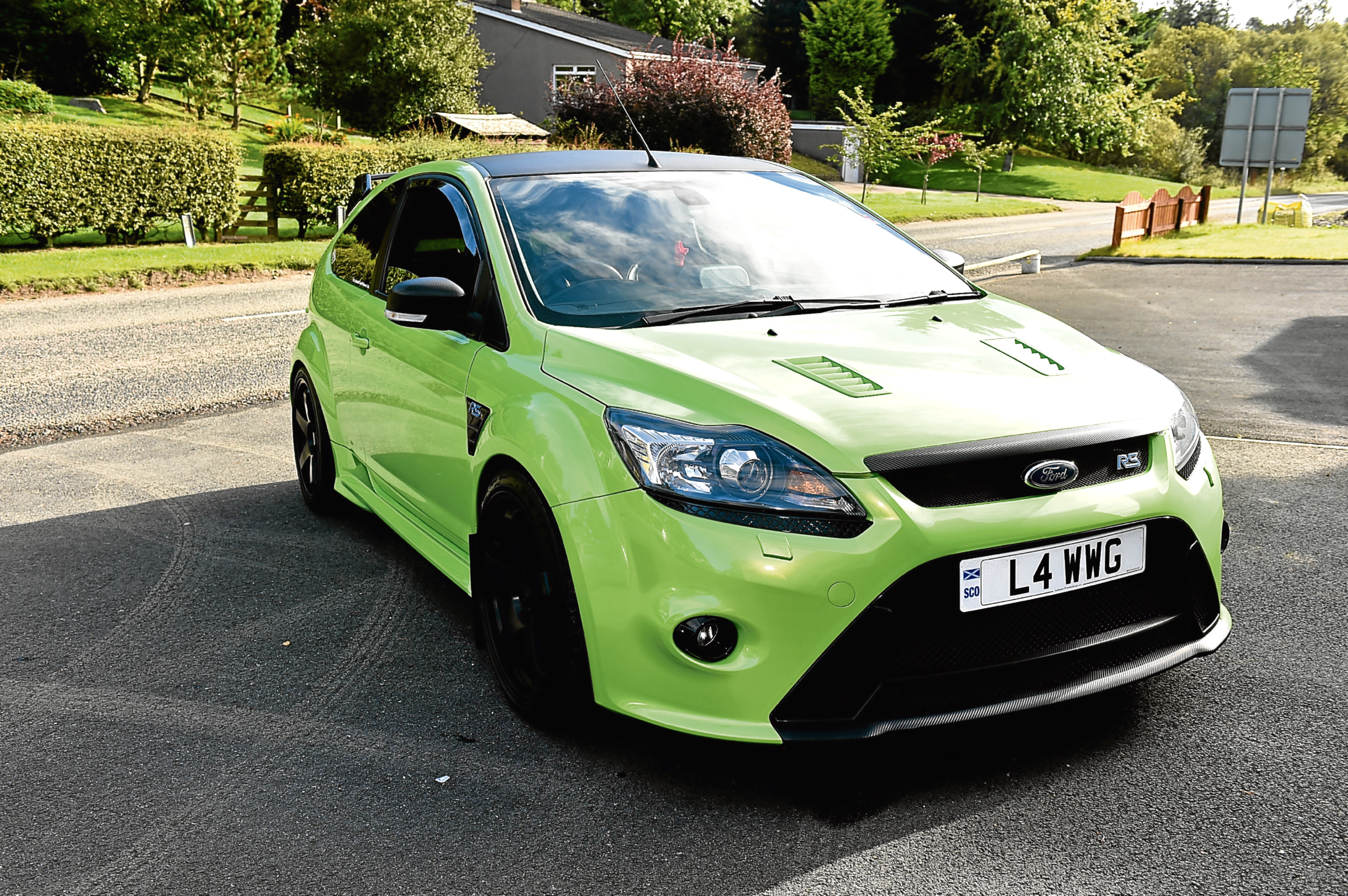 "Rachel has a few choice words when there is yet another car show, but she told me to give the role of chairman my best shot," said Greg.
"I had some big shoes to fill as the previous husband and wife team built the club up to what it is today, but everything is going really well.
"We plan to hold the show in May as there hasn't been a show for a good few years so we're pretty excited about that."
But what is it about the Ford RS which sees Greg dedicating hours of his spare time to tinkering with cars and attending car shows across Scotland?
Despite trying his hardest not to make any modifications, the Mk 2 has undergone a fair few changes and Greg hopes to eventually pass the car on to his boys.
MY RS ADDICTION
I would say I'll be buried in it but actually I think it will be going to the boys, probably when I'm old and my eyesight isn't so good.
I've had the Mk 2 from new in 2009 but my love of the brand all started back when I was in my early twenties.
I finally got a good job and had a bit more money, and I wanted to upgrade from my 1.1 Fiesta to something a bit more powerful.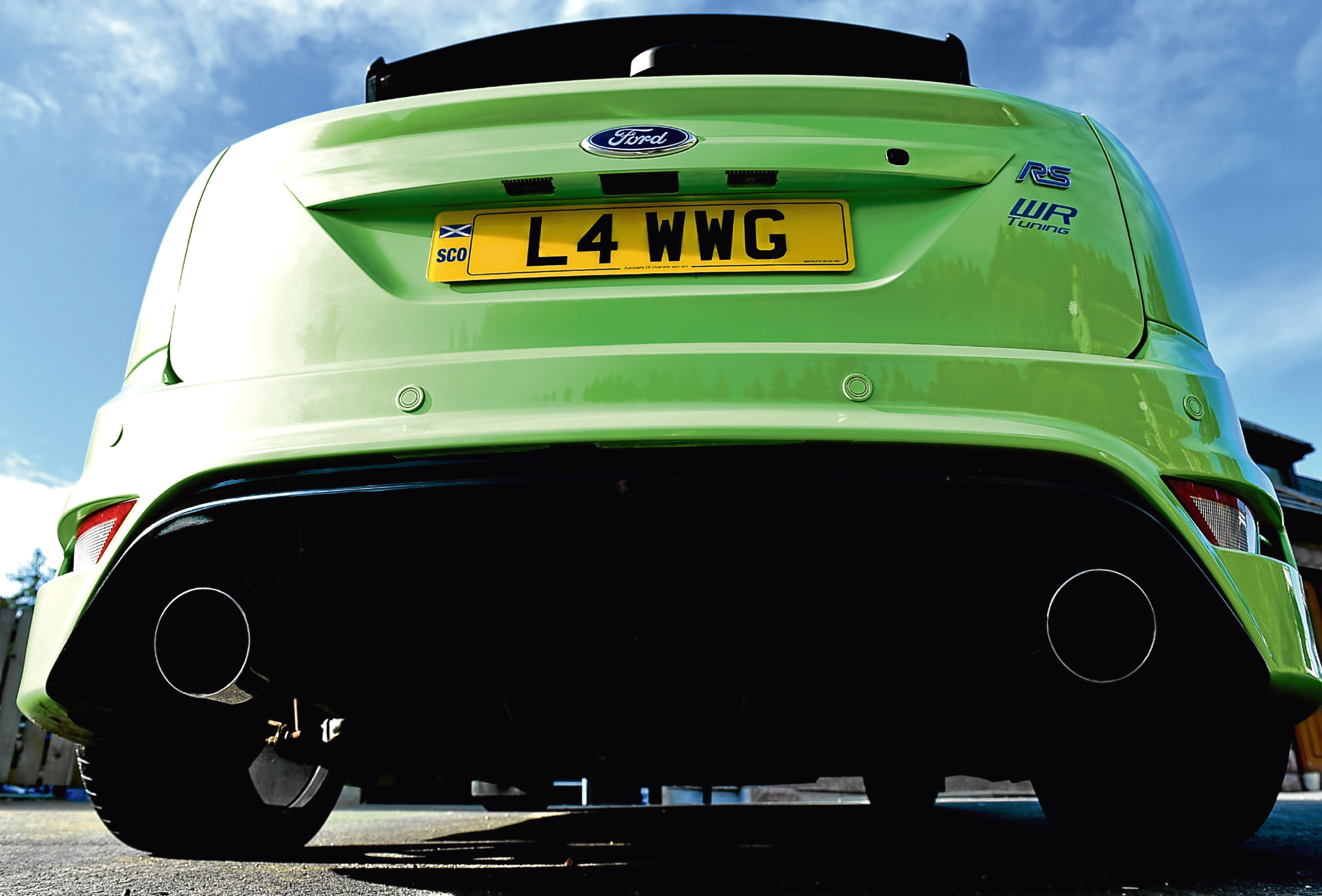 My friend had an Escort RS Turbo so I obviously couldn't copy him, then I came across a red Fiesta RS Turbo with an H reg.
There were three or four previous owners but the car was immaculate, that was back in 1997.
From the moment I saw it in the show room I got bitten by the RS bug but the insurance was astronomical.
I was advised to join the local RS club because as a member I could get much better insurance deals, so being a canny Aberdonian I joined up the very next week.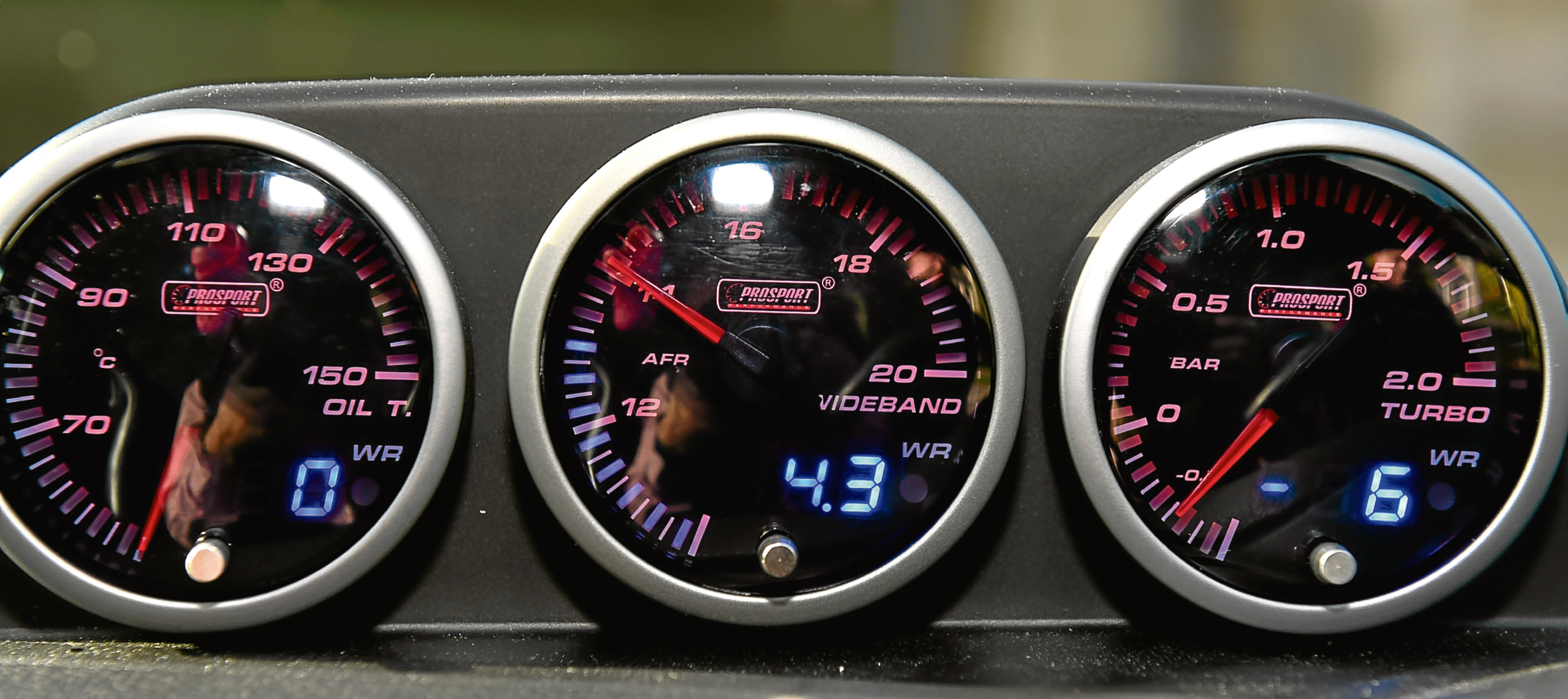 I realised pretty quickly though that the group would be a big part of my life, everyone was so enthusiastic and the vibe was infectious.
We went all over the UK to car shows and the RS national day was held at Silverstone.
I got to go places I probably wouldn't have visited otherwise and the comradeship was amazing.
I never needed to go to a garage because there was so much advice on offer from club members and everyone also helped each other out – it's still the same today.
I told myself when I got the Mk 2 that I wouldn't modify it or go silly, but I just can't help myself with tinkering away.
Once I got started the bug took over but I've left the engine alone.
The car goes a lot better but the engine is still a basic engine and it's really reliable.
I love the power of the Mk 2 and the torque of the engine, I love the noise it makes.
I used to drive the car every day and in all weathers but now I'm trying to keep it in really good condition.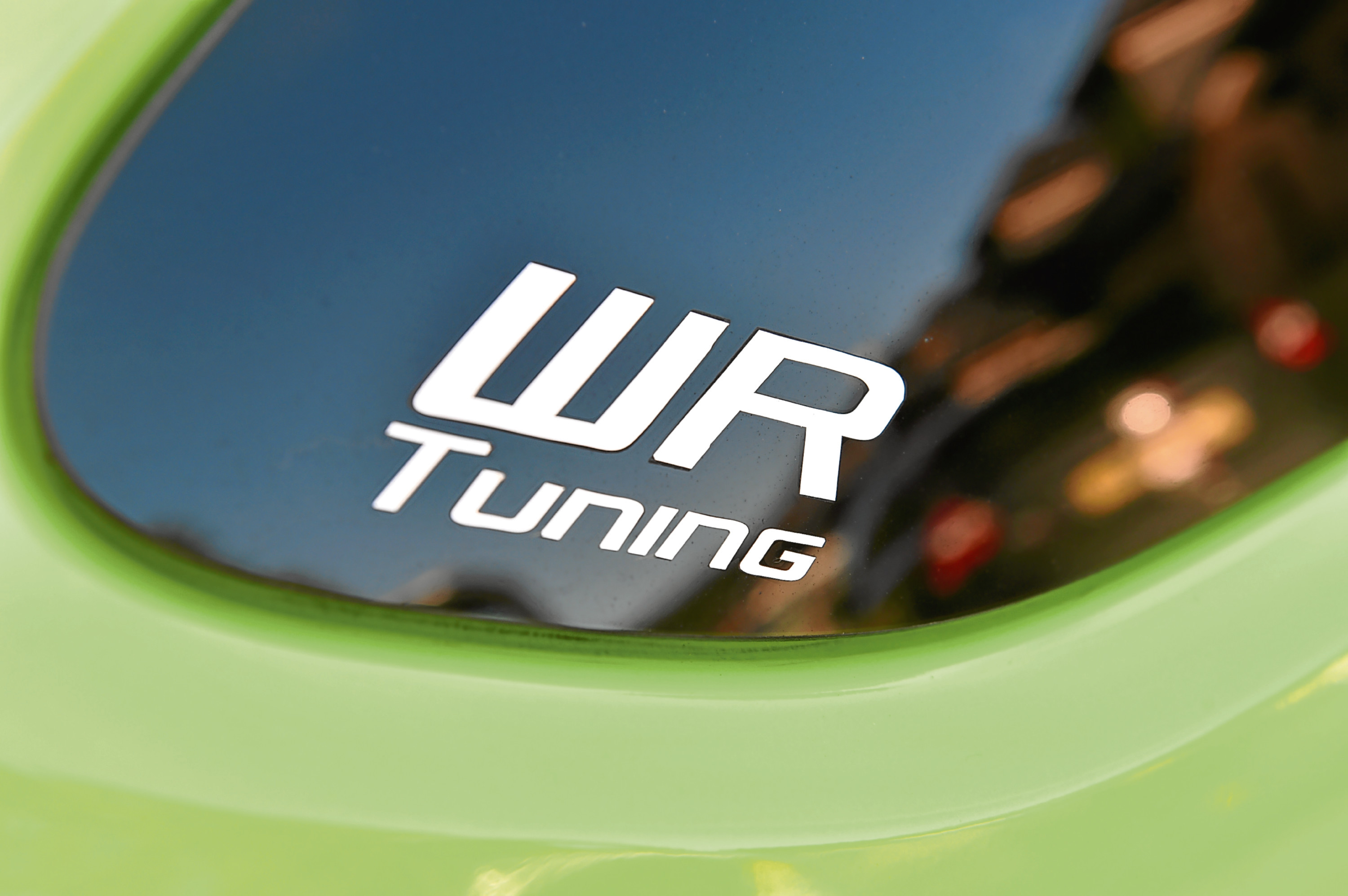 It's brilliant to see newcomers in the group, especially youngsters who have the new Focus.
There is so much competition from other groups, especially groups on Facebook which are obviously free to join as opposed to paying a membership fee,
As many people would testify though, it's worth it, and the group is moving forward all the time.
We're improving our presence on social media and some members have recently been sharing pictures from days gone by with the club.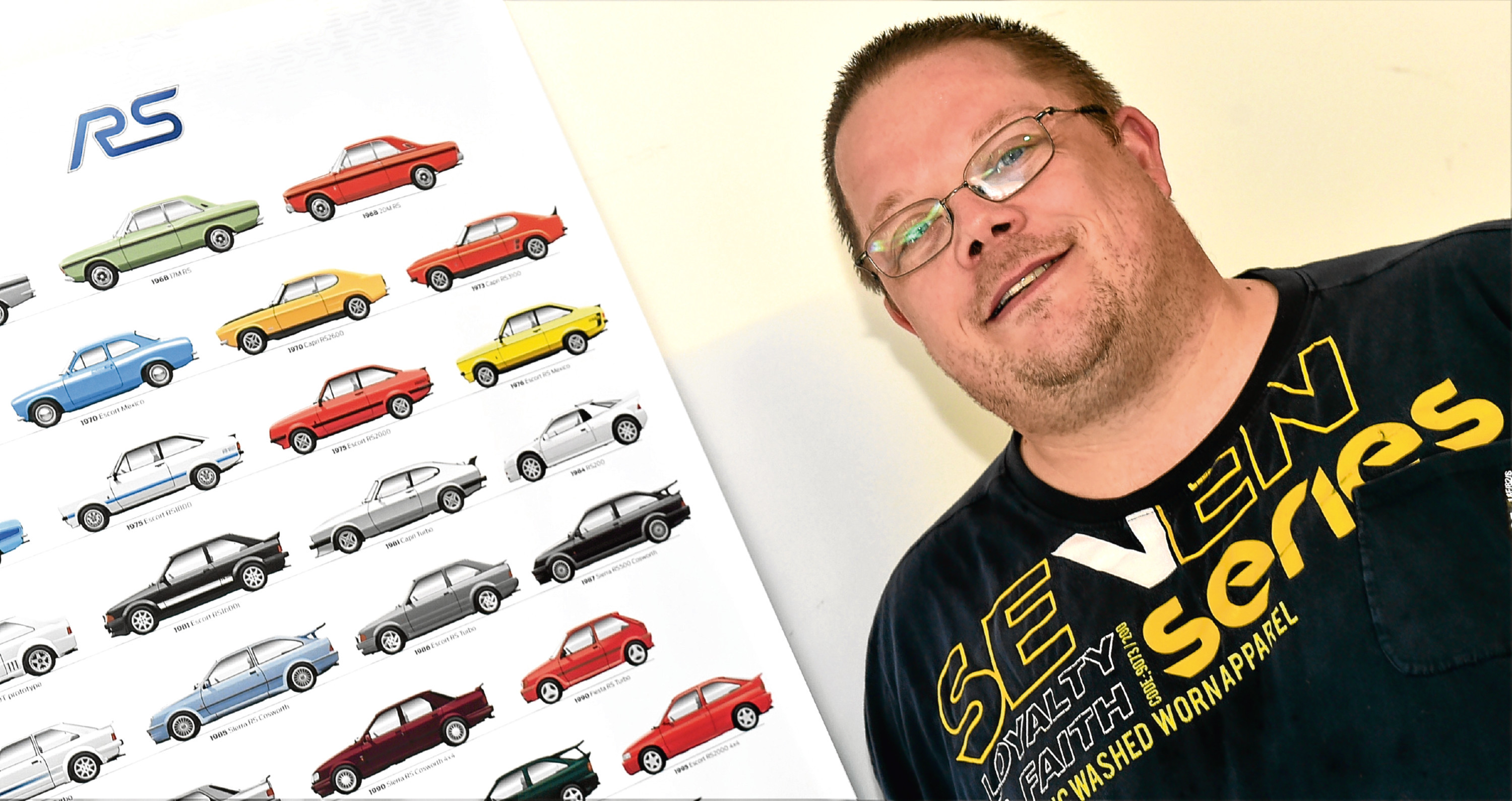 I've got no regrets on the RS front, but I'm going to try not to make any more modifications!
I was pretty nervous to take on the role of chairman but the support is second to none.
We've got a new team, with Mike Ayers as the secretary, William Rae as treasurer, and Stuart Kane and Bobby Webb on events.
I couldn't do it without them.