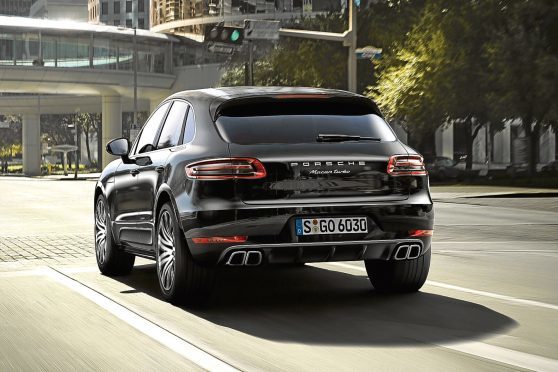 What do you think when you see a Porsche 4×4?
Do you view it as something desirable in its own right or merely an unfortunate means to an end that gives the Porsche the budget to build sports cars? Given that we've had the Cayenne for over a decade now, it's time the cynics got used to the fact that Porsche needed, and has now got, a far more diversified product portfolio.
Prior to the Cayenne, Porsche buyers were offered the choice of 911 or Boxster. These days, Porsche's flagship SUV is sold alongside not only those two models but also the Cayman coupe, the 918 hypercar, the Panamera saloon and the car we look at in detail here, the Macan compact SUV.
In case you were wondering about that name, apparently it's Indonesian for tiger, and Porsche needs this car to get its claws out if it's to face down the likes of the BMW X3, the Audi Q5, and the Range Rover Evoque. One thing's for sure, though. It's going to get an easier ride than the Cayenne ever did. That trail has been well and truly blazed for it.
British buyers get a choice of five specific flavours when specifying their Porsche Macan. There's the standard 252bhp petrol Macan model at the foot of the range. Next up are a pair of S models powered by either petrol or diesel powerplants. Should you hanker after the additional economy of a black pump-fuelled model, you probably won't be disappointed by the urge of the Macan S diesel.
This utilises a modified version of the Cayenne's 3.0-litre V6 turbodiesel unit. In this guise it delivers 258bhp and 427lb/ft of torque, which means that the sprint to 62mph is polished off in just 6.3 seconds before running on to a top speed of 143mph.
The petrol Macan S meanwhile, gets a twin-turbo 3.0-litre V6 plumbed in up front which develops 340bhp and 339lb/ft of torque. The sprint to 62mph takes just 5.4 seconds and top speed is 158mph. If that's not enough, then there's a tweaked GTS version of this model which will give you 360bhp.
The big gun is, rather predictably, the Macan Turbo. This flagship model is powered by a 3.6-litre twin-turbo petrol engine that's good for 400bhp and 405lb/ft. It gets to 62mph from rest in a scant 4.8 seconds and registers a top speed of 165mph.
All models come with a seven-speed PDK dual-clutch gearbox, with a Sport button to sharpen shift times, throttle response and steering. Four-wheel drive is standard on all cars, although in normal road conditions, 100% of torque is directed to the rear axle. Should momentary slip be detected, a clutch pack locks, which can then send up to 100% of torque to the front axle.
There's also a torque vectoring system, while a torque vectoring rear differential is an option. There is a dedicated off-road mode, which optimises the torque split and gearbox shift points to better optimise grip and torque when it gets really slippery. There's also a trusty hill descent control system. Standard steel springs with passive dampers are standard on the S models, with adaptive dampers an option, while the Turbo gets full air suspension.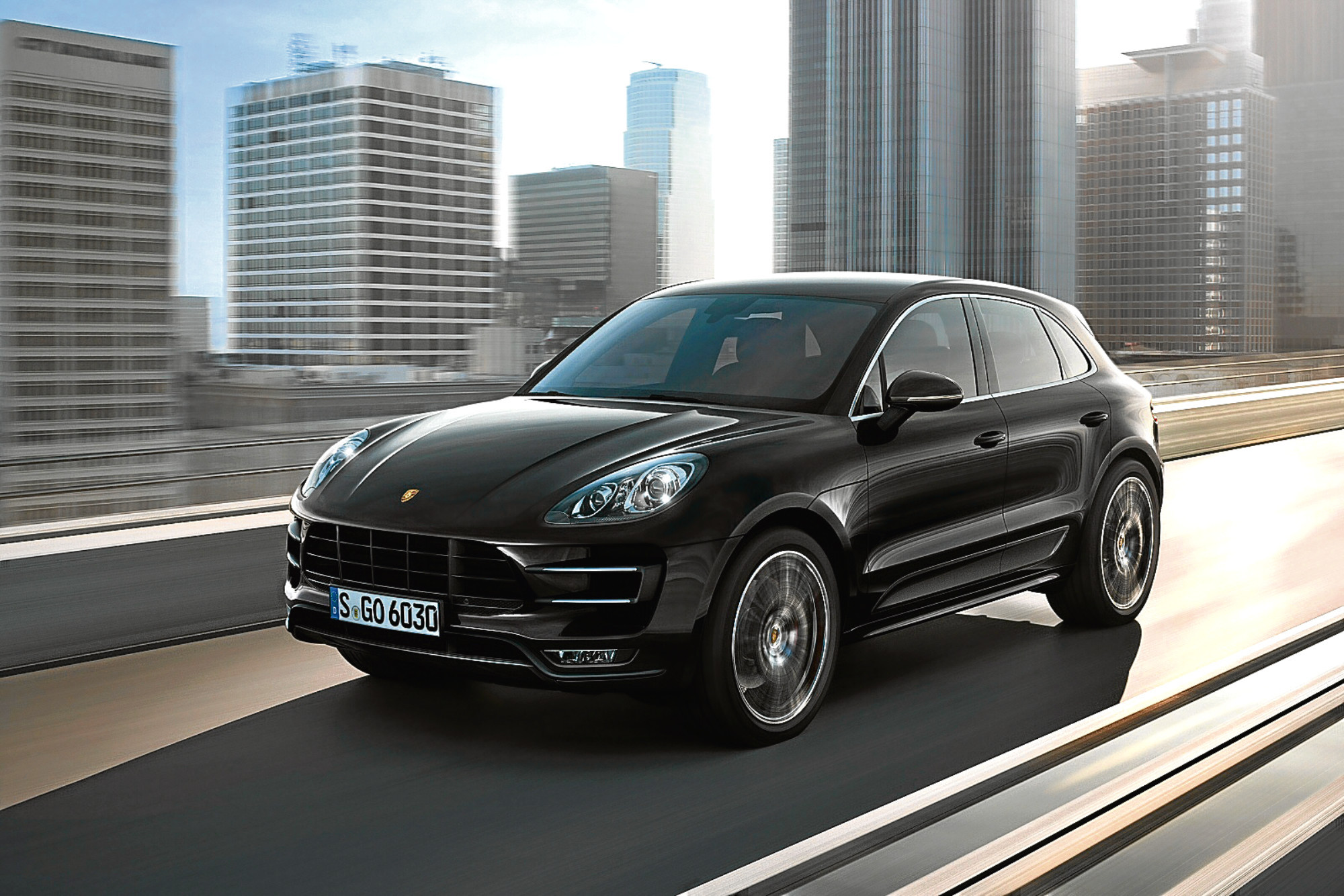 The styling of the Macan probably won't come as any great surprise. It took Porsche eight years to get the styling of the Cayenne right, so the fact that the Macan resembles a Cayenne subjected to a very hot wash is a safe and rather predictable move.
Nevertheless, there's a genuinely sharp front to back cohesion about the chunkier profile and some of the details are neatly resolved. There's the foursquare LED daylight running lights, while the Turbo gets cuboid exhaust finishers and big air intakes in the front bumper. The S models are fitted with 18-inch alloys wheels while the Turbo rides on 19-inch rims. Many buyers will be unable to resist upgrading to the 20 and 21-inch options though.
Even though this is Porsche's baby SUV, there's plenty of space inside. The Macan is built on a heavily modified version of the Audi Q5's MLB chassis.
It's 4,681mm long and 1,923mm wide, which means it occupies a bigger footprint than its Audi cousin, but the wheelbase is a little smaller, meaning the Audi has a slight edge when it comes to rear seat space. There's a decent 500-litres of room in the boot which extends to 1,500-litres when the rear seats are folded.
Prices open at just over £43,000 for both the Macan S and S diesel, while the Turbo commands a price tag of around £60,000. Getting 255bhp of turbodiesel for around £700 less than 313bhp worth of Audi SQ5 diesel doesn't at first seem the most conspicuous bargain and while the Turbo is undoubtedly hugely rapid, let's consider that it's priced at pretty much the same sum as a Jeep Grand Cherokee SRT8, a car that wields a 6.4-litre V8 good for 461bhp – 67bhp more. That's some pretty serious weaponry. Against that, the Macan S looks like a rigid inflatable going up against a battleship.
What many will find surprising is that there's only a £4,000 price differential between, say, a Macan S diesel and a Cayenne diesel. That's the cost of a modest run at the options list.
Porsche has worked hard to improve efficiency and part of that price premium over an Audi Q5 can be ascribed to the use of aluminium body panels which pares 40kg from the car's kerb weight. The PDK gearbox has also been optimised for economy at cruising speeds too, with a coasting function that decouples the engine and gearbox when you lift the throttle on the motorway.
There's also a start/stop mode to help cut fuel consumption in city traffic. As a result, the fuel economy for the Macan S is 32.5mpg on the combined cycle, while the diesel registers an excellent 46.3mpg. The Turbo is a far bit thirstier at 31.7mpg, but that's still not a bad return for an SUV that will get to 62mph in 4.8 seconds.
Emissions are well controlled as well, with the S recording 204g/km and the S diesel a mere 159g/km. Even the powerhouse Turbo manages to keep things in check at 208g/km.
This is, in summary, the car all its rivals would like to be. The car most buyers in this segment would like to have. There are, it's true, more efficient or more spacious choices in this sector. Some premium compact SUVs are better equipped or will take you further off road. And almost all will cost slightly less.
For all that though, this is an addictive package, a segment-defining car and a very desirable thing indeed.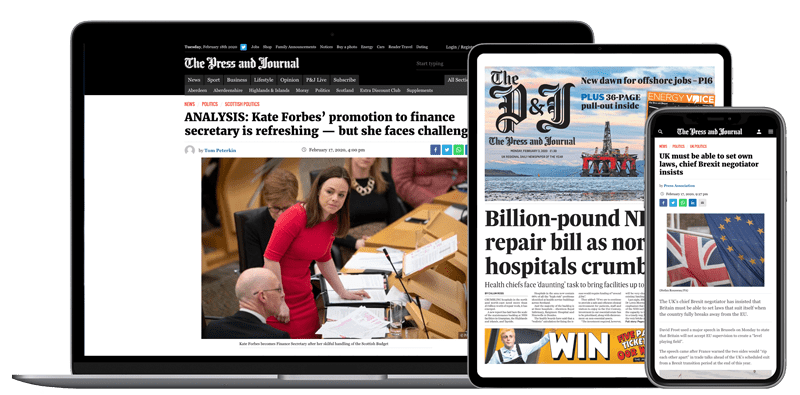 Help support quality local journalism … become a digital subscriber to The Press and Journal
For as little as £5.99 a month you can access all of our content, including Premium articles.
Subscribe