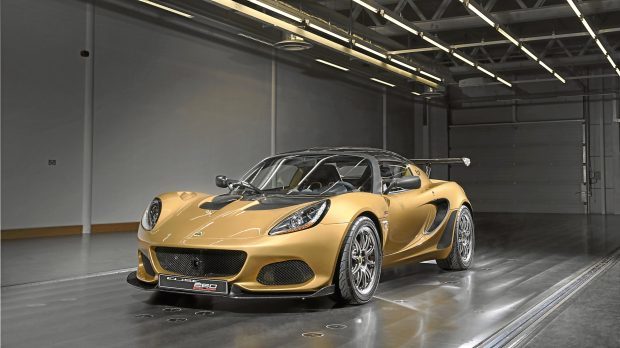 Lotus has pulled the covers off a hardcore, limited-edition version of its popular Elise sports car.
The new Elise Cup 260 will be limited to just 30 examples worldwide, and draws heavily upon the track-only Elise Race 250 to produce "one of the most accomplished cars" the British manufacturer has produced.
Power comes from a 1.8-litre, four-cylinder petrol engine that produces 250bhp and 184lb/ft of torque, allowing the Elise Cup 260 to complete the sprint from 0-60mph in 3.8 seconds and hit a top speed of 151mph.
While power is only up 10bhp on the Elise Cup 250, the new model has superior aerodynamics, with a lightweight front clam panel with wider apertures, carbon front splitter, oversized rear wing and rear diffuser all helping to generate 180kg of downforce at 151mph.
Together, these changes contribute to a lap time around Lotus's Hethel test track of 1 minute 32 seconds – which is 2.5 seconds faster than the Elise Cup 250.
The Elise Cup 260 is priced at £59,500 in the UK.