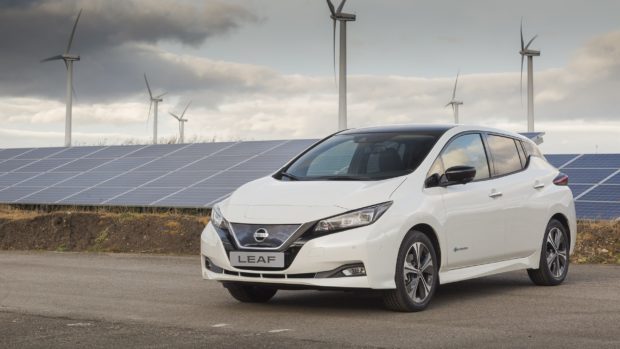 Nissan's second generation Leaf has gone on sale in
the UK.
Priced from £21,990, which includes a £4,500 government grant, the new model boasts extended range and a new look.
It also offers increased power – up to 148bhp from 109bhp – and new tech including LED rear lights, seven-inch infotainment system and automatic headlights.
But it needs to do a lot to top the former Leaf's sales, which is currently the world's best-selling electric vehicle (EV) with more than 300,000 owners globally since it went on sale in 2010. It also accounted for nearly half of all pure electric car purchases in the UK last year.
The 2018 Leaf is the first Nissan model in Europe to feature ProPilot, the carmaker's autonomous driving system, which features adaptive cruise control and keeps drivers in their lanes. The system also acts has a self-parking tool.
As well as this, the Leaf comes with an e-Pedal which allows drivers to start, accelerate, decelerate and stop by using only the accelerator pedal.
The launch of the new Leaf comes in the same week that Nissan was awarded £9.8million to test its vehicle-to-grid (V2G) scheme, which could pave the way for cheap energy.
V2G allows electric vehicles to be fully integrated into the electricity grid. Private EV owners and businesses with large EV fleets will be able to create mobile energy hubs by plugging their vehicles into the grid.
Nissan EV owners can connect to the grid to charge at low-demand, cheap tariff periods, with an option to then feed back to the grid the electricity stored in their vehicle's battery, which could generate additional revenue for them.