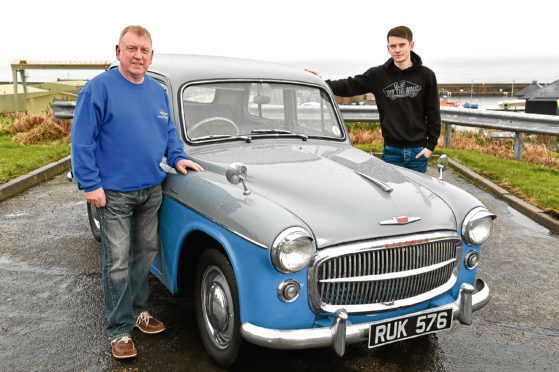 Hugh and Karen Cormack can't imagine life without Chummy, who made quite the journey to live with the couple in Buckie.
Thankfully Chummy isn't quite as haphazard as her namesake – the lovable Camilla Noakes of Call The Midwife.
The clumsy nurse was fondly known as Chummy to viewers of the hit show and was played by comedian Miranda Hart.
The Cormacks were left in no doubt that Chummy would make a most fitting name for their beloved classic car, which only joined the family last month.
For those still feeling a little confused, the 1956 Hillman Minx Deluxe stared alongside Hart in a Christmas special of the show.
It seemed only right that the famous appearance should be marked in some way, although Hugh is quick to point out that Karen was behind the name choice.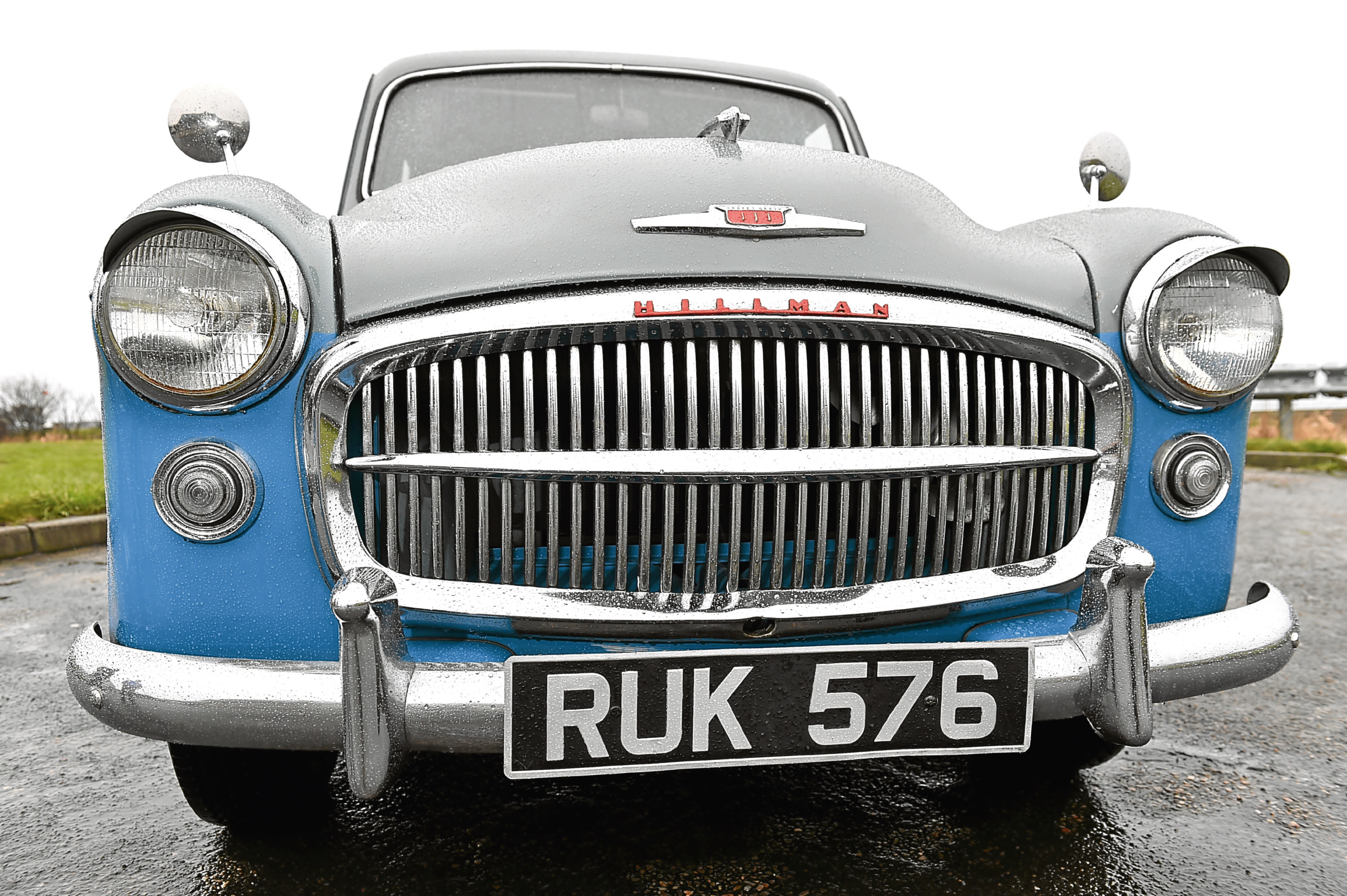 "Karen loves the show so when we discovered that the car was used in a Christmas special back in 2014, it just had to be Chummy," he said.
Hugh is no stranger to owning vehicles with serious acting credentials, but he says Chummy has stolen his heart for good.
She arrived in his life, or rather the car appeared on ebay, when Hugh was actually on the lookout for a Hillman Minx, and the rest is history.
Having started off the new year with his purchase, Hugh has big plans for Chummy come the summer months.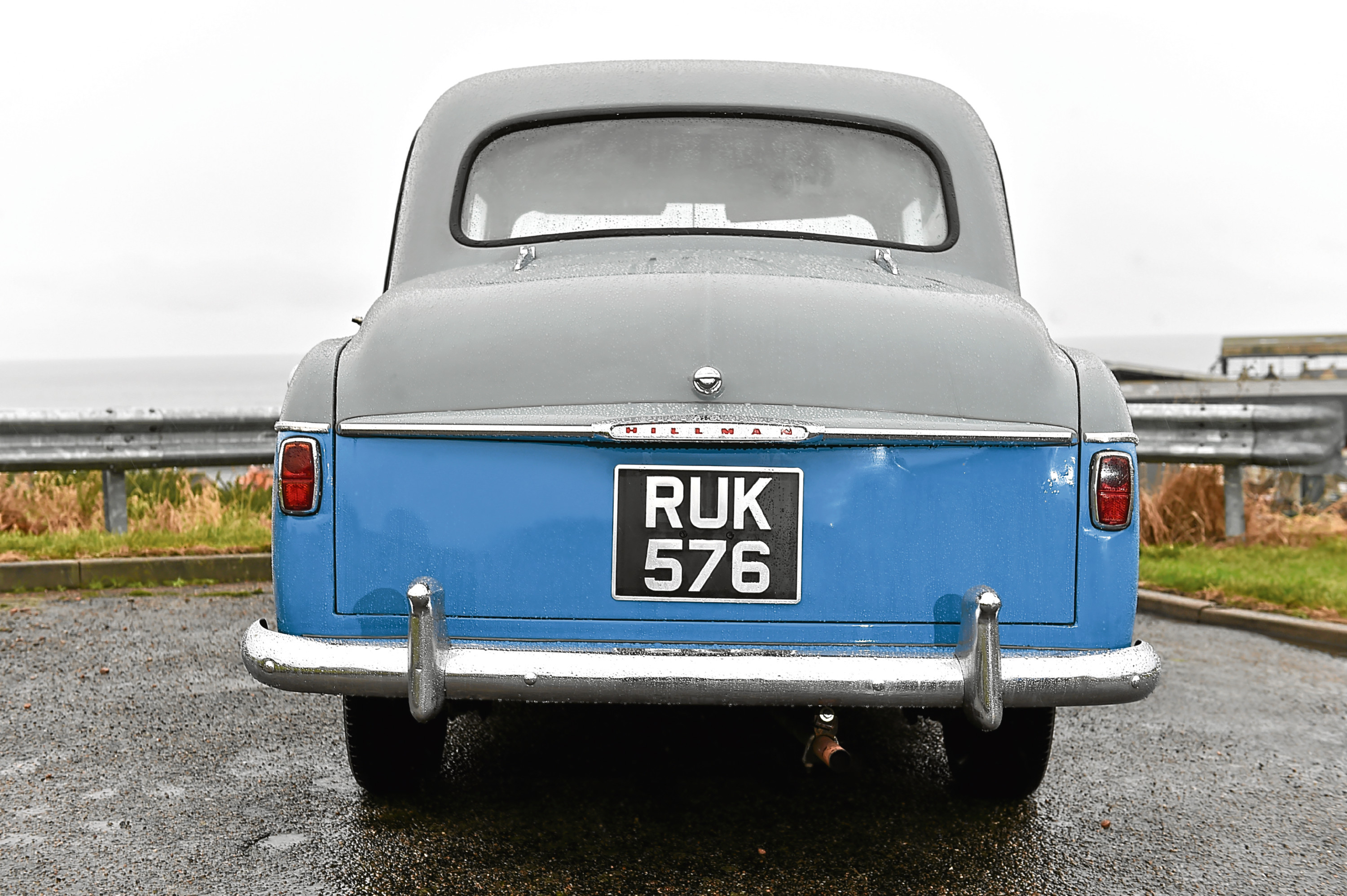 But to rewind slightly, Chummy only arrived at the Cormacks after Hugh's previous classic car was head hunted.
"I've owned a few classic cars over the years," he said.
"I even built my son, Bruce, an antique pedal car to work on when he was about three years old.
"He's 19 now and doesn't love classics quite as much as I do.
"Previous to Chummy, I had a Wolseley 1885.
"I remember getting a phone call and this chap told me he was on the lookout for that exact car in the exact colour.
"At the time I didn't know that the car would be used in a film.
"He made me a really good offer and I has finished playing around with the car, so I thought why not.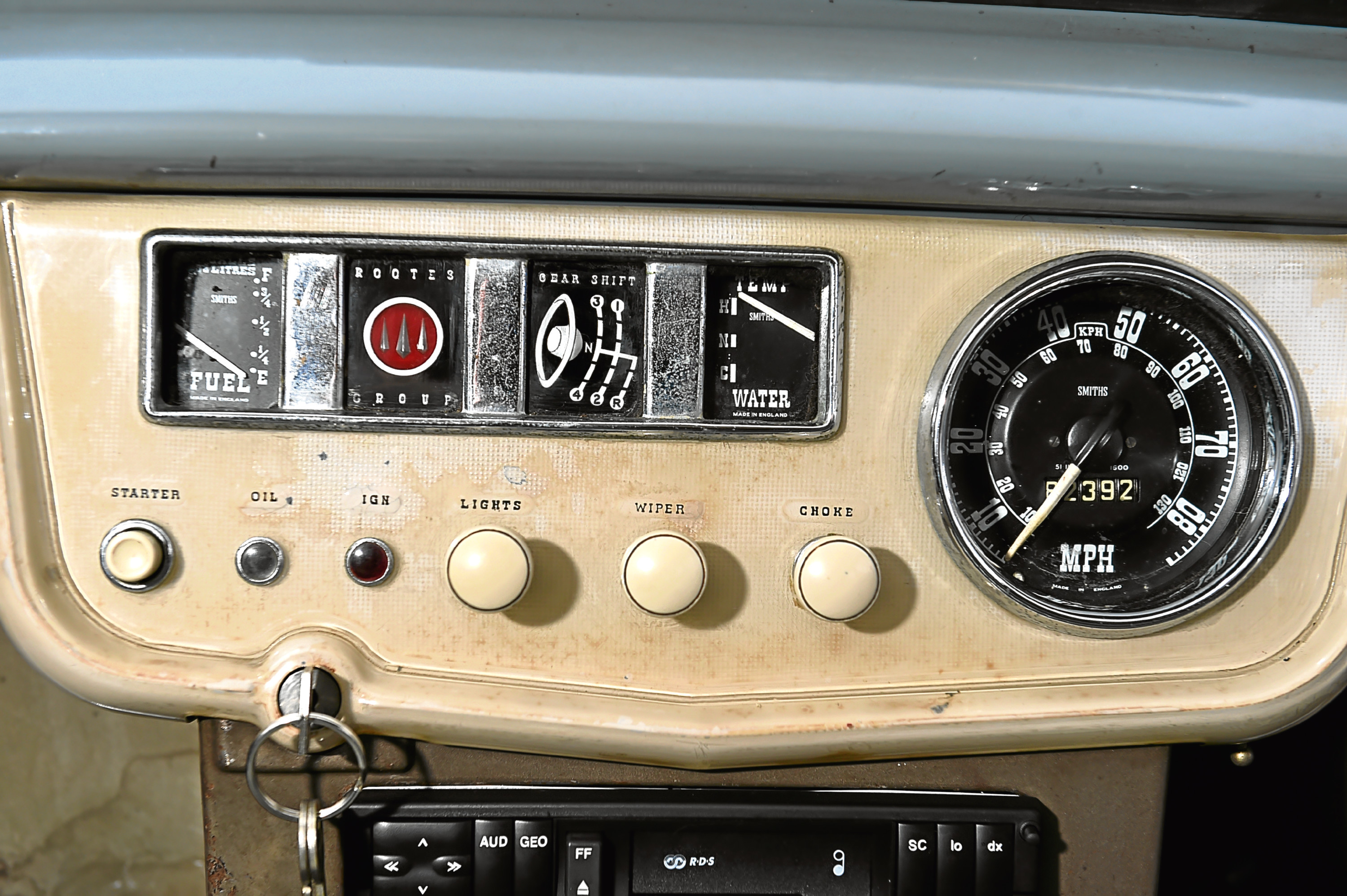 "Then a year later, the car appeared in The Iron Lady.
"It was used for scenes where Margaret Thatcher's daughter was learning to drive."
Not to be outdone, Chummy has appeared in Green Green Grass (the sequel to Only Fools and Horses), Father Brown and TV series Endeavour.
She's also set to be on screen for Once Upon a Time, with the new series expected to be released at the end of March.
"After I sold the Wolseley, I was on the lookout for an old Hillman Minx," said Hugh. "It was a really lovely grey and blue colour but the problem for me was that it was listed for sale on ebay.
"Naturally I had doubts that all might not be as it seemed but there was a phone number so I gave the owner a call.
"I was reassured but at the same time, pictures can be deceptive.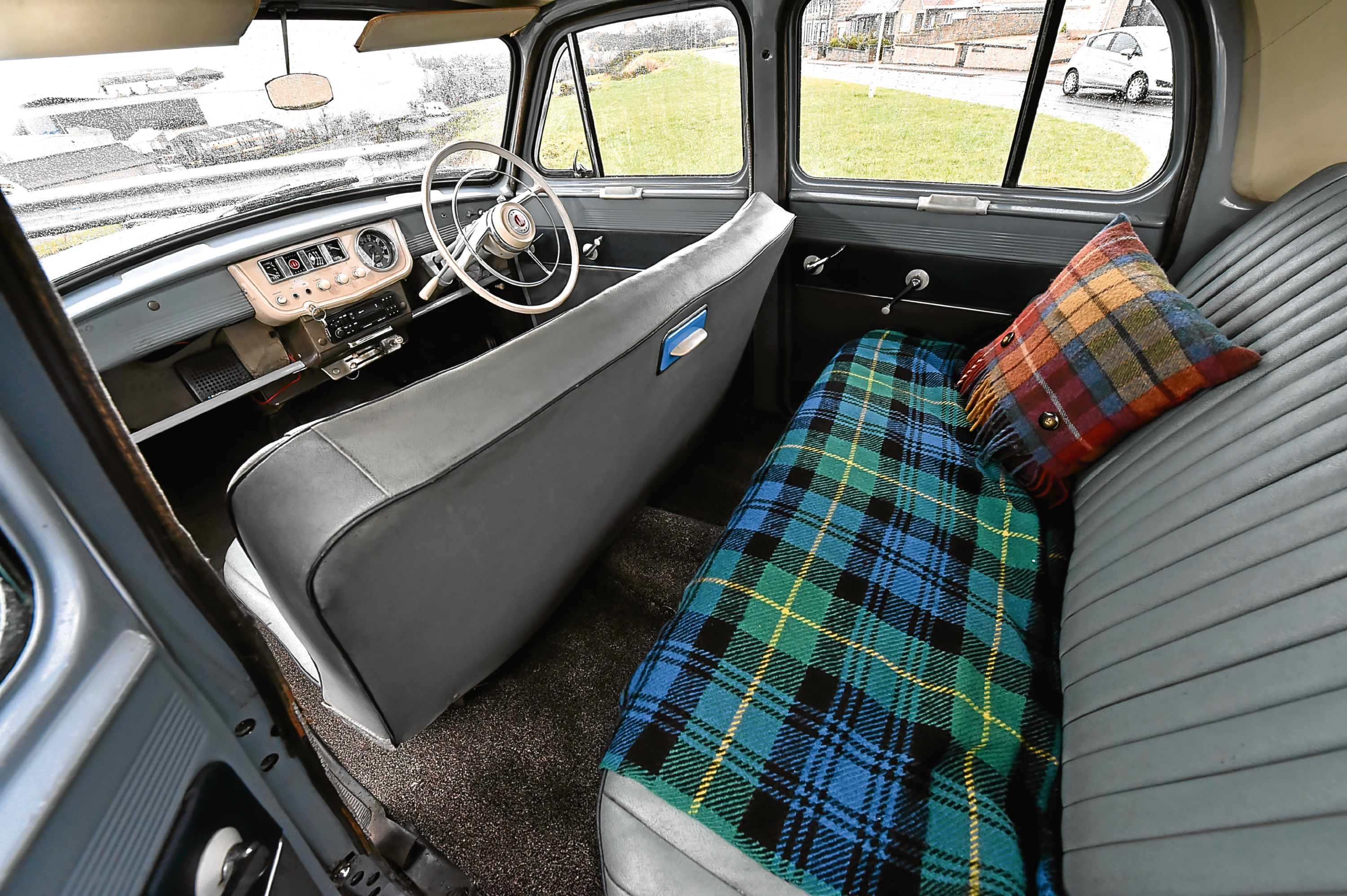 "I was aware that I was handing over money to a complete stranger.
"In the end I took the plunge and my brother in law picked the car up for me in Hull."
Thankfully Chummy was the real deal and Hugh was pleasantly surprised with the condition.
"I didn't know what to expect but Chummy was even better than I thought," he said.
The brakes have needed some work and Hugh enjoys the simplicity which comes with the mechanics of a classic car. "Chummy has column gears so she doesn't go very fast," he said.
"I don't think that stops the drive from being enjoyable though.
"It's basic and that's what makes it so enjoyable.
"People always stop to look and smile when I'm driving about in the car which is really nice."
Hugh has wasted no time in joining the National Hillman's Club with members already well aware of Chummy's existence.
Although it's not quite classic car season, Hugh plans to attend local rallies with Chummy and has some exciting summer road trips planned.
He believes she will also be his last classic car.
"It's fair to say that Chummy is my favourite and I have no plans to sell her," he said.
"I may put her to a museum in the future but she'll always be my car."